Home

Eva's Bridal Center
About this Vendor
Voted #1 for Best Wedding Dresses 2013 & 2014!
We offer hundreds of designer bridal gowns and bridesmaid dresses, plus accessories, tuxedos, alterations, photography, travel and DJ services. Visit www.evasbridalcenter.com for more information about us, to view our blog, shop online, request an appointment and for directions to our store.
Details
Bridesmaid Dresses, Flower Girl Dresses, Mother of the Bride Dresses, Wedding Dresses, Dresses, Alterations, Fashion Services, Fashion
Contact Info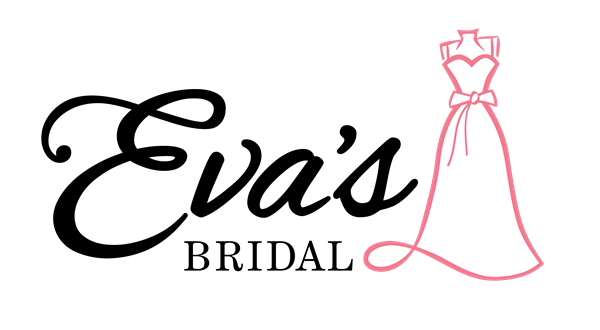 100 E Oak St, Oak Creek, WI
best of the best!
Reviewed on

6/03/2013
Ana A
I was initially very nervous to try on wedding gowns, but the staff was so friendly and really put me at ease. They really took the time to get to know me and my style, and helped me find the perfect dress and veil! My entourage was very impressed by the service we ALL received, and I would recommend Eva's to anyone looking for a wedding dress. The staff was extremely knowledgeable about their products, and offered great advice, even other consultants offered advice when I needed it. I have zero regrets about making it my one and only stop to look for a dress! If you are looking to find the perfect dress at a great price and get great service the first time you walk in, this is the place to go!
---
Very good
Reviewed on

6/27/2013
Sarah W
I knew the exact dress I wanted but wanted to make sure I got the best price. Went to Eva's during their food drive in the fall to get a discount on my dress. Very good customer service would recommend them to any bride!
---
Absolutely Wonderful Experience - From 1st Visit to Dress Pick Up!
Reviewed on

6/02/2013
Lindsay M
I will recommend Eva's to every bride I know! They were absolutely fantastic! I was a bride that chose to get married in 6 weeks...I went to Eva's and not only found my dress for a very reasonable price, but the designer made each dress to order which normally meant a longer lead/order time. The staff at Eva's were able to help me get the dress in 5 weeks (with paying an super rush fee, which I was willing and it was only $60). I was lucky to have Anastasia as my seamstress for alterations who was fast and wonderful! She made suggestions to help make me look wonderful that I wouldn't have even thought would make a difference! Thanks to them, I had the dress of my dreams and it fit flawlessly! All their staff that I worked with were pleasant and very accommodating--my bridesmaids even bought their dresses there. I have also suggested to my younger sister and her friends to look at the bridesmaid dress for prom too!! Thank you Beth, Jason & the whole Eva's staff!!
---
Reviewed on

7/28/2015
Alissa D
Natalie was wonderful in helping me at my bridal appointment! Passion for what you do is key to being an excellent staff member, and she fit that to the highest of standards. Beautiful dresses, loved the layout of the store, fun atmosphere :)
---
Reviewed on

7/15/2015
Dawn L
On 07/12/15, I just brought my dress at Eva's. They had great service and Natalie (bridal consultant) was the prefect help. I have always been a straight and to the point kind of girl, she met exactly what I needed in a consultant. Options matter during times like this and she was that "outside" the family and friend option that I needed. THANK YOU AGAIN NATALIE!!!
---
Reviewed on

6/23/2015
Carissa K
After going to three other bridal salon, I was very pessimistic that I was going to find the dress of my dreams. I went to Eva's on a recommendation from a friend and am so glad that I did! The staff at Eva's really got to know me as a person and understood exactly what style I was looking for. I ended up getting my dress at an extremely affordable price during their summer sale! My entourage was also treated like VIP's and greatly appreciated their help! I love my dress and was very satisfied with my appointment.
---
Reviewed on

6/22/2015
Abby B
Staff was very friendly and helpful! Chris was wonderful and helped me find the dress of my dreams! She even stayed past closing time so that my bridesmaid from out of town could try on dresses too! Would definitely recommend Eva's for any bride, they are very friendly and have a great selection of dresses!
---
Reviewed on

6/15/2015
Shelby L
I went to Eva's after being at David's Bridal and the experience was a complete 180!! My mom was only in town for 3 days and I wanted to find a dress when she was in town. Eva's was the perfect place! I worked with Natalie and she helped us locate gowns within my (rather modest) budget and gave great feedback. She was very understanding when we gave her our budget (<$800). There were many beautiful gowns in this store and I had so much fun trying them on. I felt very comfortable and special while I was at Eva's. Natalie was a great consultant and I got all of her attention while I was there. She was very patient with me while I decided what extra pieces I wanted or maybe wanted. I am overall very impressed with my experience here and will be recommending this to my friends. Thanks Eva's!
---
Fantastic Experience!
Reviewed on

4/30/2015
Amanda K
My experience at Eva's was amazing! This was my second salon to try on dresses and I found the "one"! The staff and my stylist Bella made this experience perfect. I was able to pull dresses that I liked and my family was able to pull any that they liked too. They made me feel special and only focused on me, not multiple brides at one time. I'm beyond happy about my experience at Eva's Bridal and would recommend this salon for any bride or bridesmaid!
---
I said YES to the Dress!!!
Reviewed on

3/29/2015
Courtney C
I was just in there today, my very first time trying on dresses and the staff was so helpful and polite. They were able to find the one dress I had seen online in the back, it was the last one and the whole situation felt like it was meant to happen. The dresses we're reasonably priced nothing over 3,000 in store. Overall I would so recommend this place to every one!!
---
Great bridal experience
Reviewed on

3/27/2015
Kelly G
I recently went to Eva's to try on gowns for my wedding day. I worked with Kristy and couldn't be happier with my experience. Instead of just pulling any dress, she made sure to understand my vision first - pulling in dresses that would complement that as well as my body. She offered her input when I asked for it, and I felt super comfortable the whole time. She was super respectful of my budget and the opinions of my friends and family that were with me. The experience was really pleasant and stress-free. I ended up leaving with an order placed on the dress and I couldn't be more excited!
---
Great dress selection, but awful customer service
Reviewed on

12/16/2014
Amanda B
We ended up finding and buying our bridesmaid dresses from Eva's in the exact color and style that I wanted. They were gorgeous and a decent price. The service, however, was extremely lacking. They do not know what customer service is. Every time we walked into the salon, it seemed as if we were bugging them. The biggest complaint I have is the dress for my maid of honor (who is 5"6 – AVERAGE) was short by an inch, she had to wear flats. I would have loved for the consultant who measured the girls to tell us that she needed to order more fabric if she was too tall for the designer's standards. She also told one of my bridesmaids that she needed to order a size 0. My bridesmaid ordered a size 6 and it fit her perfectly. Seems to me that they just wanted to take her money for alterations! All the seamstresses we worked with were very nice. If they didn't carry such a variety of designers and styles, I would have gone elsewhere.
---
I Said Yes to the Dress at Eva's!
Reviewed on

11/06/2014
Michelle k
I didn't know where I'd say "Yes" to the perfect dress, but I found it at Eva's Bridal in Oak Creek. From the beginning I could tell they were quality when no appointment was necessary and they were fully staffed at all times. I ended up going twice. The first time I went I thought I had found the one, but my search did not stop there. I continued shopping around and found my dress on a manikin at a different store. Unfortunately, the store was really far away from my house. Even though I was sold on that dress, for some reason we drove back to Eva's where I found that same dress on a rack. Eva's was a more convenient location and they priced matched the other shop making my decision easy. Their customer service was top notch. Natalie and Julia helped make my bridal dress shopping seamless and an experience I would never forget (I felt like a princess). I knew right away I could count on them to give me a professional opinion based on their experience. The Seamstress was also very knowledgeable and seemed very nice. They even gave us discounts on the bridesmaid dresses and accessories. They referred us and gave discounts to Dubois Men's Formalwear which is located in the same building upstairs. I'd highly recommend Eva's Bridal.
---
NEVER AGAIN
Reviewed on

11/05/2014
Jeannine F
I would not recommend this place to anyone, when you look up the defination of bad customer service.. Evas Bridal comes to mind. The only bright spot in the entire place was the alterations! I loved my alterations lady! SHE WAS THE BEST and my end product was amazing because of her!
---
Excellent Customer Service; Amazing Experience!
Reviewed on

11/02/2014
Allison E
I first went to Eva's to get measured for my good friend's bridesmaid dress. I decided to make an appointment to try on wedding dresses as long as I was going to be there. Chris was amazing with helping me find a variety of dresses to try on ... as this was only the 2nd time I had tried on dresses and I was not sure what I wanted. After trying on MANY dresses and styles, I found the most perfect dress (2nd to last one I tried on) and I knew that this was the one! Chris and the rest of the staff was very friendly and helpful throughout the whole process. I had gone into the store a number of times for bridesmaid dress alterations, trying my wedding dress on with shoes, wedding dress alterations, and looking for accessories. Every time I went in, the staff always asked how wedding planning was going! I would highly recommend coming here for wedding dresses, accessories and alterations; the staff is great and the experience will be unforgettable!
---
Great Selection
Reviewed on

10/29/2014
Jaime S
Eva's has a great selection of dresses. I worked with Chris, who is very knowledgeable and friendly. I had gone to several dress stores previously, so it was nice to talk to an associate that really knew about wedding dresses, and was able to offer suggestions and answer questions.
---
Worst service with Bridesmaid dress consultation
Reviewed on

10/25/2014
Brittany H
I very rarely write reviews but I can not be more unhappy with the service I got at Eva's today. I was there with my maid of honor looking for bridesmaid dresses. We pulled all of our own dresses the consultant not once asked us what we were looking for. When my MOH came out I zipped her up and had to call for our consultant (she was straigting the racks) to ask for clips. I clipped my MOH into 70% of the dresses since our consultant was agin to busy straightening racks. I felt like I was bothering her for help. I would never go here or recommend this store to anyone. Poor service and non professional woman throughout the whole store.
---
Great selection.. but...
Reviewed on

10/16/2014
Garrett P
They had by far the best selection of gowns, and the service was wonderful up until it came to picking up the dress. I tried it on once before picking it up (made sure to be extra careful, of course), then before I picked it up I asked it be pressed.. they charged me $25. (Should be free in my opinion, if you're paying $1700 for a gown) When I went to pick it up I found THREE holes in the chiffon, one of which was an unfinished seam. I spoke to the managers there and they blamed it on ME, saying I must have done that when I tried it on. The seamstress fixed it, but I received nothing but blame for it all. Also come to find that my dress was not even pressed even though I was charged for it. My mom also ordered my veil for me over the phone about 2 and a half months before the wedding. They *apparently* called &left a voice mail saying they are 'putting a rush fee on it', but we were really not notified, nor did we sign anything to okay the rush. When we addressed this on pickup day having to pay the addition $35 for no reason (the veil came in a month &a half prior), they assured us that they had to do it, and that they had our permission. Neither of which is true. All in all, I was happy with the gown in the end, but it was VERY bad business on their part.
---
If you're looking for outstanding service + selection...
Reviewed on

9/29/2014
Bree S
I had the best and most spectacular service at Eva's Bridal. Chris did an amazing job assisting me in finding the perfect wedding dress. It was obvious that she and the staff were experts: they provided the perfect mix of giving advice and allowing me to formulate my own opinions. Eva's dress selection was unbelievable and I especially loved the raised runway. It allowed me to see the dresses from all angles and helped me understand how the dress looked when I was walking. I am excited to go back with my bridesmaids to look for their dresses this weekend. It's truly a one-stop-shop.... bridal dresses downstairs, bridesmaid/groomsmen/flower girl/mother's attire on the second level. I sincerely thank Chris and team the Eva's for their support and advice! They made me feel so beautiful and special.
---
WOW AMAZING SERVICE
Reviewed on

9/28/2014
Eva's was my first "real" Bridal experience and it was amazing since the moment I walked through the door ! I had an appointment at another bridal shop that ended up being a flop and a bad start to the day. Standing in the other bridal shop I said to my mom maybe we can go to Eva's So I called to see if an appointment was needed for that day the lady on the phone said no they take walk in's ! We then went there as soon as we walked in we were greeted, checked in , and then they gave us a tour to get us started ! I was introduced to Carrie who was going to be my bridal consultant I couldn't have asked for a better consultant. Carrie came over with a rolling rack and said to pick all the dresses out that I liked and put them on the rack, she got a feel for my style and then helped me find some more. We went back to the bridal room where she got me started and then took my entourage to the waiting area ( this was a first for me it was the first time my mom got to be part of the audience and wasn't helping me put dresses on ) Carrie made me feel very comfortable and helped me get into all of my dresses making the experience "real" it was an amazing feeling being able to walk out into the showroom for everyone to see me ! I felt like I mattered like I was a princess !!! I had been to several other shops and never had this feeling or experience ! I had a special request for Carrie and she made it happen I wanted a purple sash to wear with my dress they didn't have purple sashes but she thought outside the box and made me a sash out of a shawl to get the effect I wanted !!! After trying on several dresses I was down to my last dress and went out to show everyone I then turned to Carrie and said can I just do one more walk through take one last look with a smile on her face she said of course mind you they closed at 5 and it's after 5 so I grab one last dress to try on ...... Carrie and are in the fitting room trying on the last dress talking away when I turn around to look in the mirror I stop mid sentence and say "Oh Crap" in a good way I found my dress She said you haven't said that about any other dress I laughed and said lets see what everyone else says so I walked out with a big grin on my face and then got tears in my eyes when I looked up. She then dressed me up with all the right accessories I looked at her and said I think this is my dress !!! But I don't know yet ... So I made a day of it the next day going around to other bridal shops to see what else was out there It was a Sunday I had two of my Brides maids with me ultimately I ended up calling Carrie to see if I could get and appointment with her on very short notice so that the girls could see the dress she squeezed me in with out hesitation the girls loved the dress and I fell in love with it all over again. Again we were that at closing time my brides maids wanted to go up and look at brides maids dresses with out a second thought she said we could go up and look at them well they ended up trying dresses on and it ended up getting even later ... Carrie never made me or the girls feel rushed on either occasion even though it was well past her quitting time. After my Experience at Eva's I can honestly say that I would HIGHLY recommend them they make you feel special they make your experience magical. As for Carrie I feel like I gained a friend she was truly caring, understanding, respectful, honest , fun and outgoing I wouldn't change anything about my experience !!!
---
fabulous service
Reviewed on

9/28/2014
mary m
We went to Eva's - number three salon in the dress search. Our consultant Natalie was fabulous... engaged and truly caring... she made every effort to make the appointment a success. Wonderful service and the highest recommendation!!!
---
Highly recommended!
Reviewed on

9/22/2014
Jackie S
I didn't have my mind set on a specific dress or style, so I chose to go to Eva's because of the great selection of dresses and prices. All of the ladies were very friendly, and Natalie helped me find my dream dress in less than an hour! Without imposing her feelings about dresses, Natalie was quick to read how I felt about a dress or accessory and made me feel very comfortable. The atmosphere is casual and inviting, but still makes you feel like a special bride. They had me strut down their runway so all of the entourages could see the dress I picked out! It was fun to have everyone get so excited about me finding my dress :) I can't wait until my dress comes in and to wear it on my wedding day!
---
Wonderful experience
Reviewed on

9/20/2014
Mandi K
I went shopping for dresses for the first time today and found THE ONE! We stopped at another store before Eva's and found nice dresses but Eva's had gorgeous options. Carrie was a joy to work with made the entire experience fun and special. I found the perfect dress for me! I can't wait to wear it on my big day : )
---
Couldn't be happier!
Reviewed on

9/16/2014
Elizabeth F
I had a wonderful experience with Eva's. I had shopped at two other bridal stores before coming to Eva's. I still hadn't found something I truly loved and I hadn't tried every style out either. Natalie was awesome! She made sure I tried on different styles and gave me her honest opinion throughout the whole process. She seemed to know exactly what I did and did not want and did a great job of making sure I was thinking about what I wanted most! She made me feel very comfortable and although the dress I fell in love with was way more than what I anticipated spending, she helped make me feel comfortable about making the purchase. She showed me that she truly cared most about my happiness and not just making a sale. I would recommend Natalie to any bride and I can't wait for her to help me with my bridesmaid dresses!
---
Dream Dress
Reviewed on

9/16/2014
Missy T
It was my first time trying on wedding gowns and I was extremely nervous, but Chris at Eva's Bridal put me at ease. I showed her a couple of pictures of dresses I liked and we went from there. She knew my style right off the bat, maybe even better than I did! I thought I wanted one fabric, but she knew I looked better in another. I never felt pressured, having to purchase a dress that day but, I felt more beautiful in my dress then I ever thought possible. It might have taken a few minutes to realize this was the one, but when I did Chris made sure I knew exactly how the dress would look and feel after alterations, down to every little detail. I feel very confident in loving my dress once all the alterations are finished!
---
Send Message