Home

Exclusively Diamonds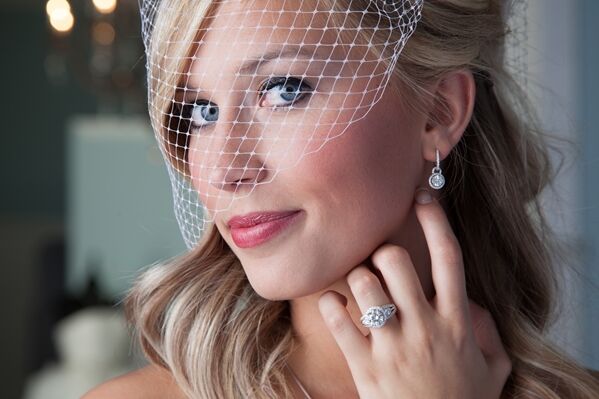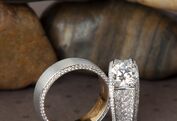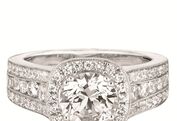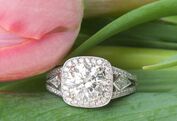 About this Vendor
Southern Minnesota's Largest Fine Jeweler
Exclusively Diamonds provides a legendary bridal experience with an incredible selection of loose diamonds and designer engagement rings. State-of-the-art diamond scanning technology and in-store jewelry repair make Exclusively Diamonds your only destination for the perfect engagement ring.
Details
Wedding Jewelry, Fashion, Engagement Rings, Wedding Rings, Rings
Contact Info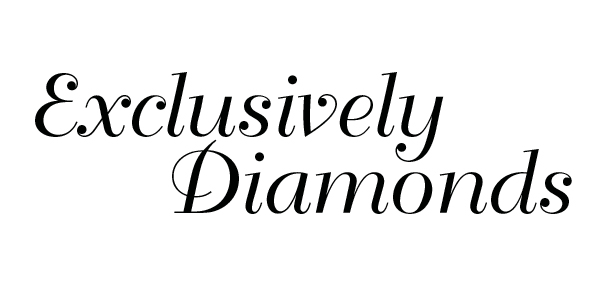 1660 Tullamore Street, Mankato, MN
Very impressed
Reviewed on

10/07/2015
Purchased my fiance's engagement ring at Exclusively Diamonds. The staff was helpful, friendly, and genuinely interested in helping me pick out the perfect ring. The quality was exceptional and my fiance loved it. Was very impressed with the overall experience.
---
Highly Recommended!
Reviewed on

3/17/2015
Sarah S
Exclusively Diamonds has been so helpful in assisting me to find the perfect wedding band to match my engagement ring. The set looks beautiful! They were sure to follow up with information promptly and find a payment strategy that worked best for me. I greatly appreciate their... Read More quality of care in keeping my ring looking it's best with complimentary cleanings too. Friendly, accommodating service that considers your best interest!
---
Worth the Drive!!
Reviewed on

11/23/2012
Amber S
Our shopping experiences with Exclusively Diamonds have been incredible. My husband and I had looked at rings for the fun of it while both attending college in Mankato. Upon graduation, we moved 2 hours away yet my husband still went back to Exclusively Diamonds based on there... Read More great customer service and the quality of their products. In addition to my engagement ring, we also bought my husband's wedding band, a Pandora bracelet, Pandora charms, and most recently a surprise set of diamond earrings for our one year anniversary. We have developed a great relationship with Liz, who continues to make us feel like we are more than "just another customer" and will continue to go back despite the travel distance.
---
Reviewed on

11/16/2015
Service is great! Employees are so helpful and friendly. Would recommend to anyone! They helped my fiancé pick out the perfect ring!
---
Perfect Jewelry and Hometown Service
Reviewed on

11/07/2015
Chandra B
My mother has used Exclusively Diamonds for all of her jewelry needs for as long as I can remember, and my first piece of nice jewelry came from there. It made sense for us to buy jewelry from a local store where the jewelers know your name. The service is friendly and welcoming... Read More and they will do everything they can to find the ring that is right for you. We had diamonds from his grandmother's ring and they were able to find a style that I liked and put things together nicely. We are beyond happy with our rings and would recommend them to anyone! You may spend a few dollars more buying at Exclusively Diamonds, but it is worth every penny. Free cleaning and check-ups and I love that if something needs to be fixed, it is being done right in store and not send off. If you are looking for THE best place in Mankato to get your wedding rings, go to Exclusively Diamonds, I promise you will not be disappointed. And, the complementary wine is a plus!
---
A++
Reviewed on

10/30/2015
I LOVE going into Exclusively Diamonds. I have been a customer at the store a few years before I purchased my wedding bands for my husband and I. The quality of jewelry, the customer service, lovely atmosphere of the store, I just cannot say a enough good things about... Read More Exclusively Diamonds. I recommend shopping here for all your wedding day jewelry. You will not be disappointed. A great experience in working with them!!!
---
Wonderful Service
Reviewed on

10/30/2015
Kelly H
My fiance bought all of our rings at Exclusively and we loved our experience with them! They have a wonderful shopping environment and are so welcoming to your ideas and visions. Plus, they sell high quality stones and jewelry. We highly recommend Exclusively for any... Read More brides/grooms in the Southern Minnesota region!
---
Excellent Service
Reviewed on

10/18/2015
Heather G
Exclusively Diamonds always exceeds my expectations. The staff is friendly and helpful. The quality of their jewelry is what makes visiting their store a classy experience.
---
Clueless
Reviewed on

10/08/2015
Back story...I always considered myself to be the guy who be a lifelong bachelor. Until the one day a certain girl came unexpectedly into my life and flipped it upside down. Knowing this is the girl I want to spend my life with I knew I had to "put a ring on it". I shopped... Read More a few places, but nothing felt right until I met Brooke at Exclusively Diamonds. She guided me through the process, taught me the ins and outs of diamonds, and mostly comforted me on my decision. As a person with a pretty high anxiety level, this type of decision is very stressful, but Brooke put me at ease. I cannot say enough great things about her and Exclusively Diamonds. It was such a great, easy and enjoyable experience. And that certain girl said Yes!
---
Best service hands down
Reviewed on

10/08/2015
I have been shopped in several jewelry stores over the years and find they are all pretty much the same. However, Exclusively Diamonds was completely different. The moment we stepped in, we knew it was the best place to be. The girls working there are all extremely... Read More knowledgeable and helpful. They are willing to take the time necessary to answer your questions without seeming anxious to get on to the next customer. They take time to build a rapport with you. They also listen to your requests and help you find the best fit for you. I made two trips there while shopping for a ring and was helped by two different ladies. Both of them (Jade and Patty) were amazing. I would highly recommend skipping the mall stores and just starting here...where you will feel welcome...and will know you've made the right decision.
---
Reviewed on

9/19/2015
Becky B
Very helpful! Got our questions answered quickly and let us personalize our rings. Great experience!
---
Reviewed on

7/18/2015
Nicole E
I went in with pictures of wedding rings that my fiance gave to her sister. The staff was very helpful in finding the exact ring for her. When I finally proposed, she loved the ring and said we were going back for our bands. I wouldn't chose anywhere else to go.
---
Reviewed on

6/11/2015
Jill S
I would like to say "Thank You" to the staff at Exclusively Diamonds! My fiance completely surprised me while on vacation when he proposed. We hadn't even so much as discussed rings, let alone looked at any, yet you all helped him pick out the perfect one! We look forward to... Read More coming back soon to choose our wedding bands. Thank You! Jill S.
---
Very Helpful
Reviewed on

4/04/2015
Amanda R
My fiancé and I loved working with the staff and looking at the many engagement ring options. They were very helpful and patient and answered any questions we had. We plan to use them for any jewelry purchases in the future!
---
Excellent Quality
Reviewed on

3/19/2015
Staff at Exclusively Diamonds were very easy to work with. They made selecting the perfect engagement ring a stress-free and fun experience while providing lots of options to choose from. I also found exactly what I was looking for in my wedding band all at a fair price. The... Read More location was convenient as well and I value supporting a local business.
---
Best ring store!
Reviewed on

10/23/2012
Erika M
My experience at exclusively diamonds was beyond good. We bought my engagement ring there and my husbands wedding ring. We gave them a budget and they were very good at not showing us things that were way over that price. My experience was very special because a jeweler there -... Read More Stephanie- helped my husband surprise me with the most perfect engagement ring ever. I had no idea an engagement was on its way, I was totally surprised. Stephanie at the Mankato store helped him put together my dream ring. I wouldn't suggest any other store. Brides do yourself a favor and let exclusively diamonds take care of you!
---
Friendly, quality service and products
Reviewed on

8/09/2012
Chrissy C
I found my now husband's wedding band at Exclusively Diamonds. The entire staff is wonderful and friendly. Patty was with us every step of the way, making sure we had exactly what we wanted for his wedding band. She had even helped my now husband create my engagement ring from... Read More scratch, which would normally be a very overwhelming process. I recommend Exclusively Diamonds to everyone I know.
---