Home

Fabulous Events, Inc.
Details
Lighting, Decorations + Accents, Chiavari Chairs, Folding Chairs, Chairs, Draping, Linens, Lounge Furniture, On-Site Delivery + Setup, Cocktail Tables, Dining Tables, Tables, Tear Down, Rentals + Equipment
Contact Info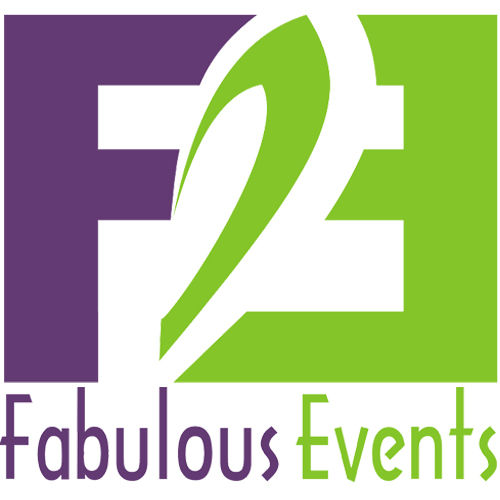 Reviewed on

7/27/2017
Mellisa D
Had a great experience with Fabulous Events. They were easy to work with and quick to respond whenever I had a question throughout the process. Very simple process start to finish.
---
Reviewed on

5/01/2017
Lisa S
Lyle and the Team did a FABULOUS job - the table overlays were beautiful and truly added to the elegance of the wedding festivities. I will use you again and provided your information to the venue.
---
Reviewed on

3/28/2017
Ashley D
Lyle did a great job! He helped us pick the right linens to go with the flowers and the look we were going for. He really delivered the day of the wedding with chivari chairs that event made it thru a crazy horah!
---
Reviewed on

3/18/2017
Ann Marie M
Fabulous Events is more than just a company who assists our client's in bringing their vision to life; they are considered to be an extension of our team, thus they are one of our Preferred Vendors. They have lovely linens, chargers, chairs and so much more to create... Read More extraordinary affairs. They make our clients happy and our venue even more beautiful. We love working with Fabulous Events.
---
Reviewed on

12/14/2016
Luvone G
As an event planner/wedding designer, you want the best for your clients and for your company's name. Fabulous Events is always amazing! They are my favorite and only source for linen when my events call for any type of linen. Customer service is amazing and the prices are... Read More great!
---
Reviewed on

9/02/2016
D B
We use Fabulous Events every week. They have fantastic products and a great variety of linens. Their staff is very professional and accommodating. Deliveries are always on time and they are very flexible. They have saved events at the last minute when factors have changed. We... Read More would recommend this company to anyone!
---
Wonderful Company
Reviewed on

10/20/2015
Genessa D
I have used this company for a few events that I have planned and I love working with them. The products are always as expected and on time. The representatives are always helpful. I will continue to use them in the future.
---
Very Happy with Fabulous Events!
Reviewed on

9/14/2015
Brittiny E
They were very personable and professional from my first in store consult. The showroom has so many options and they make up the table for you right in the store so you can see what it will look like. They even delievered the linen a few days ahead because my venue required it... Read More and delievered the chairs still the day of. I would you use them again for another event.
---
Reviewed on

8/26/2015
Judi S
Great to work with and very helpful and accommodating. Had 2 big parties this year- bar mitzvah & wedding. Would use again in a heartbeat
---
Wonderful!
Reviewed on

7/13/2015
Chelsey B
I was nervous because my wedding was in Charleston and these were shipping from Michigan, however, they arrived to my planner early and were a wonderful addition to my wedding day.
---
The Best
Reviewed on

4/07/2015
Lisa S
I have used Fabulous Events for 2 events - a bat mitzvah for 200 people and a charity gala for 350. They have a huge selection of linens, the most helpful staff, the best service and will go way out of their way to assure that your event is perfect! Fabulous Events are... Read More absolutely the best. You will have no worries is you use them for your event.
---
Excellent Quality, Great Value!
Reviewed on

2/06/2015
Heidi M
I am a professional event planner and Fabulous Events is my favorite linen provider. When ever possible I rent my linens from them. Their prices are fair, their selection varied, their quality fantastic! They also have a wonderful used linen selection at great prices. The... Read More customer service for both departments is quick and highly professional. I highly recommend Fabulous Events for weddings or special events.
---
Beautiful linens
Reviewed on

11/20/2014
Ashley M
We rented out of the West Bloomfield location. Lyle was a great help in choosing our linens. We loved our linens and they were a great company to work with. Thank you!
---
Helpful
Reviewed on

11/16/2014
We were having a wedding out of town and they gave us time to p/u and return without being rushed. They were very nice about everything. The tablecloths were clean and fresh. We had no problems.
---
Absolutely THE Best!
Reviewed on

10/28/2014
Yolanda W
Fabulous Events selection of gorgeous linens as well as their excellent sales and service team is the reason that I have used them time and time again. Their linens never fail to make a statement!
---
Table Runners
Reviewed on

10/27/2014
Angela E
I rented Navy Chevron table runners from Fabulous Events. They looked great! It was very easy to order, pick up, and return them. I would definitely order from them in the future.
---
Gorgeous tablecloths!
Reviewed on

10/22/2014
Christina F
I found Fabulous Events online while searching for black & white striped tablecloths (way harder to find than you'd think!) I was a bit hesitant because you never know who to trust these days, but this company was always quick to respond, fairly priced, and made it super simple... Read More for a stressed out bride. I even had to adjust my order less than a week before the wedding and they happily did so! I received my tablecloths a few days before, and they were gorgeous and didn't even have to be pressed! Everyone loved them. The only down side is that the day after the wedding I was supposed to package them all up and return them to UPS, or I would receive a late fee. I would recommend to any bride: make that someone else's job, not yours, because the day after your wedding all you don't want to think about is the wedding.
---
Beautiful!
Reviewed on

10/17/2014
Gorgeous linen choices! Service and prices are very good. I will use this vendor for future events for sure.
---
Looked beautiful
Reviewed on

10/19/2013
Breana K
We went with Fabulous Events for our wedding reception and everything looked great. They came in before our reception started and set everything up, and when it was all over they came in and took everything down. Each sash was tied perfectly and really made our reception look... Read More above and beyond.
---
Wonderful Section
Reviewed on

8/11/2013
Tiffany .
We needed ivory folding chair covers and would not break the bank. Something not easy to come by since most people do banquet chairs, not folding chairs. Fabulous Events had everything we needed. Fast shipping and easy returns. Will definitely recommend.
---
Absolutely loved my linens!
Reviewed on

10/27/2012
Ashley K
I found fabulous events because I came across a google image of a table line. I just had to have for my wedding! The price was very reasonable and their customer service is great. I had the linens shipped to the hall directly and then we just shipped then back after our wedding.... Read More Everything was steamed and pressed so the linens could go directly on the table and I was not disappointed. Everything was beautiful!
---
Great linen rentals and service!
Reviewed on

6/06/2011
Paula N
I got my chair ties and napkins shipped to Arizona for our wedding and Lyle did a fantastic job making sure everything was correct and the color was perfect. Lyle sent me samples for my color matching and was great at explaining the options and helping me make my decision.... Read More Highly recommend!
---
Huge Inventory of Linens & Stellar Service!
Reviewed on

8/23/2010
Miranda M
As a corporate electronics event planner I was rather nervous walking into the Fabulous Events office- I am used to strictly bland, white linens for utility purposes. I had no experience with fine linens and needed to dress up my reception hall for my wedding. Wow, Bill Hamilton... Read More not only gave me an education, he made me laugh doing it. They have a HUGE-literally beyond belief- inventory of fabulous linens. There is something for everyone, from elegant to eccentric. He tirelessly showed me linen combination after combination- with chair covers or without, different ways to tie sashes, patterned napkins, etc. He event let me take photos to send to my fiance and friends for opinions!! I have very specific designs in mind so he was working for awhile until he finally found the perfect combination for me. But once he did, I was so happy. He did everything while offering advice and being so easy to work with. He is a professional and will not be pleased until you are. He will even tell you if something you are thinking would look bad in a certian set up or a way to update outdated looks-that knowledge-based opinion is so great to have. Bill will not let you walk out without modern, quality linens that even your most gossipy relative won't be able to find fault with. He takes everything into consideration- so be prepared with ideas and know your flowers before you go in or he can't get a full picture. He also called and emailed often to confirm orders, check in, etc, again, all with his cheery, personable attitude that is refreshing in this industry. Every moment working with Bill Hamilton was a breeze, I would reccomend him to anyone who wants quality linens and stellar service to go with them! :)
---