Home

Falkner Winery
About this Vendor
A unique and private boutique winery
Breathtaking, panoramic views of the Temecula wine country, a soothing waterfall, twinkling lights, amber sunsets, gentle breezes, fabulous food, and free-flowing award winning wines! Warm and professional staff, on-site wedding manager, all-inclusive packaging. Call today to set up a private tour!
Amenities + Details
Amenities
Indoor Ceremony Area

Kosher Available

Liability Insurance

Liquor License

On the Water

Onsite Catering

Onsite Overnight Accommodations

Onsite Parking

Onsite Wedding Consultant

Outdoor Ceremony Area

Outdoor Reception Area

Outside Caterers Allowed

Site Fee

Tented Area

Valet Parking

Wheelchair Accessible
For more details about amenities, please message the Venue.
Banquet/Reception Hall, Unusual/Alternative, Vineyard
Contact Info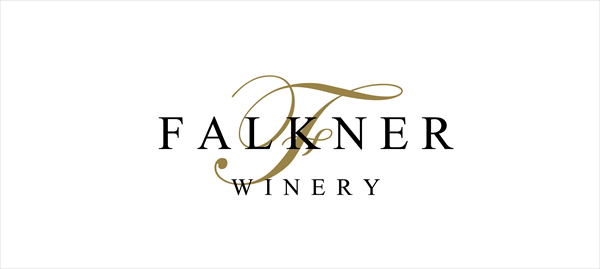 40620 Calle Contento, Temecula, CA
Our magical wonderland Falkner Winery wedding under the sunset
Reviewed on

10/31/2013
Kathy W
We just had our beautiful fairytale wedding at Falkner Winery this past weekend. If you're looking for an intimate, warm, Fall Foliage wedding, this is the place to choose. The wine grape leaves start changing to shades of yellow in mid-October and we got married during the sunset hour which was soooo gorgeous! I really like Loretta (owner) and Stacey (our wedding planner). They both gave us a detailed personal tour of the secret garden and Pinnacle room a year ago and we fell in love with the place. The secret garden is beautifully manicured with white roses, cypress trees, pretty tree behind the gazebo allowing the sunlight to beam through your ceremony creating a magical effect. The grass is artificial grass so when you walk down the aisle, your heel doesn't sink in the dirt. We went to visit 3 other wineries in Temecula last year and chose Falkner because they were the most organized, most responsive, gave us all the possible future wedding dates, emailed us back immediately, and had the best price point. All other wineries near by either took forever to respond, ignored us at the visit, or was super expensive or super scripted robotic that they didn't really care about us. We got the bundled deal at Falkner Winery which included the tables, chairs, beer, wine which is a lot cheaper than paying a la cart, it's really the best deal in Temecula in a beautiful setting too! Loretta and Stacey really truly cared about our wedding and wanted to make it the best experience ever for us. They really accommodated all our needs like when I wanted a table set up in the dressing room for my mom to do my hair and makeup, set up our food tasting appt, wedding planner appts, gave us apple cider for our toasts glass because we don't drink. I highly recommend using Stacey as your wedding planner because she's really personable, organized and has an assistant to help you out throughout your wedding day to make it as smooth as possible. Our wedding at Falkner winery was magical like from a fairy tale. All our guests enjoyed the garden, barrel room, and Pinnacle room reception with a grand view of wine country and the sunset. It is also very quiet up there since they are on top of a hill. The weather in October was perfect during our ceremony.
---
Fairytale Perfect Wedding-Best Venue Ever
Reviewed on

6/07/2013
Michelle J
We had our wedding at Falkner Winery in May 2013. Let me first start by saying Loretta Falkner is one of the most efficient people I have ever met, she is always right on top of whatever you ask. I loved her! The wedding manager Stacey was so much help and I would have never made it through the day without her. She made sure everything went just as planned and came out perfect. My husband and myself were both so pleased with the wonderful food, amazing staff, and beautiful green location. We truly feel like we had our fairytale wedding. Thank you Falkner Winery!
---
Incredible Wedding Venue!!
Reviewed on

11/06/2012
Laura E
Falkner Winery was my first pick for a wedding venue. Luckily my fiance, now husband, was in complete agreement after we toured the property and sat down with the owner, Loretta Falkner, for a consult. It should be noted that Loretta is the only one who conducts the consultations and sets up a truly individualized proposal based on your budget and needs...a rare thing these days. Our October 12, 2012 wedding was absolutely perfect, truly a fairy tale day. Our wedding coordinator, Krissy, assigned by the winery, calmed every possible fear I had about a potential disastrous day and really made things run smoothly. The food was divine (all my guests are still raving about it!) , the wine was incredible, and the location knocked everyone's socks off!! I would highly recommend using Falkner for your special day whether as a destination wedding or a beautiful local winery to host your special event.
---
May 3rd wedding
Reviewed on

5/09/2015
We had our wedding at Falkner on May 3rd, 2015 and have nothing but good memories. For our wedding we choose to do the Yard Garden venue. Our wedding at Falkner went above and beyond our own expectations! Loretta the owner and Krissy K. our coordinator are both incredible people to work with. They are very sweet and kind ladies who really care about their clients. When we booked our wedding we booked it a year and a half in advance. Through out the whole year and a half Loretta was always quick to answer me directly with any questions I had. When we would go visit the venue the staff was always super nice and always took good care of us. Once our wedding got closer to date we got our wedding coordinator Krissy K. Krissy made sure our day went exactly as we had pictured, granted there was some things that went wrong given the windy weather we had but Krissy took it in her own hands and worked her wedding coordinator magic and made everything just as perfect as our original plan. Days before the wedding she made sure to contact all our vendors and ensuring all of their needs were met as well as giving them instructions for the wedding day. Krissy was our right hand women all night. She made sure as soon as the ceremony was over that my husband and I (and our bridal party) got to enjoy in our cocktail hour by bringing us drinks and food where ever we were. She was always there when we needed her. Before the reception she helped bussle my dress while my mother was entertaining our guests while my husband was in the bathroom with a nose bleed. She made sure when it was dinner time that we were the fist ones to get served and from there she followed through and made sure everyone else was served in a timely manner. She never made us feel rushed. It was so stress free knowing our set up and tear down was 100% taken care of by Krissy and her team. Krissy was a huge part in our big day and we will forever be grateful we had her to help make it all possible and make our wedding something we will always remember. We loved getting to meet and work with the amazing staff Falkner had to offer. Our wedding was beyond perfect.
---
Beautiful Venue and Excellent Service
Reviewed on

4/13/2015
Alexandra S
We loved everything about our wedding venue! Falkner Winery was the perfect place; not only are the views from atop the hill gorgeous but also the property itself is just amazing! The food was delicious and our guests were really pleased with the flow of the day/night! Thanks to our wonderful coordinator, Krissy, it was a stress free event for us! Also, having Cocktail hour in the Barrel Room and then moving upstairs to the restaurant area for the reception was a nice treat for our guests. We get compliments for our choice in venue. We found a gem in Falkner; beautiful venue, excellent service, friendly staff and within our budget! We dealt directly with Loretta, one of the owners, and we never had any run-around and it definitely made the entire process stress-free and smooth. My husband picked the most beautiful place and it was like a dream come true to have our wedding at Falkner.
---
Winery Wedding
Reviewed on

3/18/2015
Kathy W
I can not say enough about Falkner Winery. Our wedding was even more beautiful than I could even imagine. Krissy was so wonderful to work with. She was able and willing to go above and beyond to make sure our day was perfect. Weeks after the wedding, guest told me how wonderful the dinner service was and how nice the waiters were. The food was wonderful! Everything was wonderful!!
---
It was an absolute beautiful wedding.
Reviewed on

10/16/2014
Kimberly M
When I was looking for a venue, I was looking for a place where I could have a summer night wedding. A place in a beautiful garden, where it was warm and I could have market lights strung across the clear dark sky. After we visited Falkner Winery, there was no doubt the Yard Garden would be the perfect setting. What we loved: The staff is beyond amazing to work with. Loretta, the owner, personally made sure we were taken care of. It was refreshing to have that quality service from the top. At other wineries/venues, you may never meet, let alone see the owners. Nancy was our wedding coordinator and she was an absolute angel from the wedding heavens. Any question, concern, want or need was taken care of with clear confidence that everything would be perfect. The day of staff was great too, friendly and very kind. Equipment and services. 80% of what you would need to host a wedding, Falkner has it to offer in their price. There is NO better deal than Falkner! Food, drinks, tables, chairs, lines, china, staff, wedding coordinator, dance floor, and the list goes on. I felt like all we needed to do was to show up with flowers in hand because everything was taken care of. The beauty of the venue. If you're looking for an outdoor wedding venue, the yard garden is a perfect location. Market lights included! To be warned: The venue is located in the awesome location where the ocean breeze cools down from the Temecula heat. But from 3pm to 5pm, it can get a bit windy. Do not worry! The winds die down at exactly 5pm. I think it's important to share because I freaked out for a second but nature worked it out perfectly. Promise! What my guests loved: The location, the beauty of the venue, the staff and especially the FOOD. The food is delicious! People can be skeptical about wedding food and it gets worst if it's buffet style. Not at Falkner. They have their wonderful chef cater in a full functioning kitchen which is a huge plus. The food is amazing! We are thrilled to have picked Falkner Winery!
---
So glad we had our wedding at Falkner!
Reviewed on

9/07/2014
Timmie W
My now husband and I had our 100-person wedding at Falkner Winery three weeks ago and we are STILL hearing about it from our family and friends from all over the country. From the beautiful Garden venue - with it's perfect light shining through my veil during the ceremony, to the wine + food (that many people commented was some of the best at any wedding, and we've been to some faaaancy ones!), to our great music (DJ was a preferred vendor of Falkner), it truly ended up being a perfect day. Since there are a lot of other great reviews with good info, just a few other call-outs: - Our top 3 wedding-related priorities were: Outdoors, great wine + food, budget-friendly. Falkner definitely checked off all three and more! - Initially, we thought we wanted to have our wedding in a more forest-y kind of setting, so when we first saw the Garden area during the day, it seemed a bit small and not dressy enough for a ceremony and reception. But come wedding day - WOW. It was seriously beautiful with the flowers, lights, and their entire set-up. Again, our family and friends couldn't stop talking about and asking us how we found this venue. - Krissy was our Falkner-assigned day-of coordinator is so friendly and ON TOP of things. She was really amazing throughout planning, and made deciding all the details (floor layout to wedding timeline to rehearsal) truly relaxed, seamless experiences! Plus, on the day of, she kept making sure we were having a good time / eating / drinking and kept everything seamlessly coordinated and on schedule. - Loretta (the owner) has a great list of recommended vendors, which was invaluable for quick, good decisions on DJ, cake, and florist. We not only didn't have to do any work to make sure they were coordinated with Loretta / Krissy, but they were all great vendors whose work fit in budget and got praise from our guests. Overall, would highly recommend Falkner as a wedding venue! Thanks to everyone there who made our event so special!
---
Beautiful venue, excellent staff
Reviewed on

9/07/2014
Jennifer P
Loretta (owner) and Nancy (wedding venue coordinator) are flexible, organized and helpful. Highly recommended since both my wife and I were extremely busy while trying to plan our wedding. Nancy is fantastic and super organized, our wedding would not have gone as well if it were not for her ! The venue (garden venue) is wonderful for a summer or fall wedding. Gentle breeze on the hilltop, and pictures came our beautiful with the sun setting in the background.
---
Our wedding at Falkner Winery
Reviewed on

9/02/2014
We had our wedding a week ago at Falkner Winery. The venue was beautiful, food tasted great, the staff was friendly, and a good value for those on a budget. However, there were some hiccups that detracted from our overall experience. Even though we went with the buffet option, we ran out of food after the initial serving. Took 20 minutes to get more food. Most other issues were discovered just prior to the ceremony which my wedding party mostly resolved. While we were glad the guests did not notice these other issues, it did take away from the time my wedding party had for picture taking. Based on our experience, if you have your wedding at Falkner, you may need to spend extra time to triple check your requests with them prior to the wedding then micromanage the wedding day set up.
---
*magical garden wedding @FalknerWinery!*
Reviewed on

8/12/2014
While trying to pick a venue orginially my fiance and I were very stressed because we didn't want to worry about all the details of linens, table rentals, etc, but most places that were all-inclusive charged more than we were willing to spend. A friend of ours recommended that we check out Falkner Winery and as soon as we had our initial meeting with Loretta (the owner), I knew we had found our venue! The setting is absolutely breath taking, the staff is so helpful and friendly, and the pricing was unbeatable for all that they offered. Everything from the tables & chairs to centerpieces, beautiful lighting, and delicious food, was all included (with full set-up and take-down!!)! All we had to do was bring in the cake, photographer, DJ, and our officiant. We had about 70 guests and it was perfect. We did a sunset ceremony and late dinner all in their beautiful garden and we are STILL getting tons of compliments on the whole event over a month later! Our planner Nancy was super woman, taking care of everything and keeping the timeline running smoothly but always making sure we were relaxed and at ease. She even had champagne and strawberries waiting for me in the bridal suite when I first arrived. It truly was everything we could have wished for, except that it went by too fast! :) The only thing I would change about the process was that the bride and groom have to pay for the menu tasting -$30 each, and you don't actually get to taste all the items before you decide on the menu. Instead you basically get a full meal each of one app, one salad, and one entree. Wish we could have tried a few more options, especially since we paid $60 on top of the thousands we already spent with them, BUT ultimately the food was delicious and we were still over the moon with the whole experience!! Would recommend to anyone interested in a winery or garden venue, it was MAGICAL!!!!
---
I had my fairy tale wedding
Reviewed on

8/10/2014
Veronica T
I just got married here on Friday. It was definitely worth every penny! This is one of the few wineries that are all inclusive, food, drinks, venue, even set up of your decor! I was able to store my flowers in their barrel room the night before, which really helped. Everything was perfect, I had my wedding outside and Krissy made sure everything was as it should be, even keeping us on time, making sure we ate, giving us glasses of wine. All of the staff were great and super friendly. They go out of their way to make sure your event is perfect. I highly recommend it!
---
Falkner wedding
Reviewed on

8/08/2014
My husband and I were very pleased with the Falkner winery where we had our wedding July 13, 2014. Our coordinator Krissy did an excellent job taking care of the details and answering any of our questions or concerns. The catering was awesome and our guests raved about the food. We had perfect weather that day despite it being in July and outdoors. The trees and elevation and a slight breeze made the day very comfortable. We would recommend this winery for a wedding venue.
---
Falkner Winery: Beautiful venue and great people!
Reviewed on

7/13/2014
Janica S
My husband and I searched and searched for the perfect site for our wedding and we landed on Falkner Winery. Loretta has everything mapped out for couples so that when it comes to your special day, you've got virtually nothing to worry about. Our wedding was absolutely perfect because of our amazing coordinator, Nancy Gallegos. I would highly recommend his venue to all brides!
---
mixed feelings
Reviewed on

7/01/2014
Samantha S
My husband and I love Temecula! We choose Falkner because we were on a budget and they are the least expensive winery to get married at in Temecula. Surprisingly for the price, you get a great deal- 360 degree view of the surrounding wineries,amazing view and an award winning chef cook your food! As far as communication with the coordinator and owner it was great until they got their last payment, once they got their last payment trying to get in contact with them I had to wait days to a couple weeks at a time. Had some important questions a week before the wedding, did not hear back till 3 days prior to the wedding at that point too late. While I was walking up to the bridal changing room I asked for some champagne glasses, was told I would get some soon. Waited 10 min, asked again-told me my coordinator would bring me some, another 15 min goes by a couple of my girls went and asked, they finally just gave us wine glasses from the tasting area...The bartender was awful, very rude! When I went to get a glass of wine he said "Someone else got you a glass already" At one point someone hugged me and my glass got knocked out of my hand right in front of the bar, he looked at me disgusted and continued serving everyone else (mind you, i am the bride). Other guests complained that he kept wanting to charge for a drink or request they put a tip in the jar before serving. Other complained that he would not serve them a drink unless they said the name of the wine correctly. When I met with my coordinator prior to the wedding I asked her if I would need to get someone to help pack away everything, Krissy told me "no, I promise you will get everything back, I have nothing better to do once the wedding has started but to make sure everything gets washed and packed away for you" unfortunately that was not the case. I did not get my unity painting back (we did a painting for our unity ceremony instead of sand). I had many custom signs made, lost. bouquet, flower basket, bathroom amenity baskets-all gone. I contacted Krissy and the owner both about the problem. No response or care in the world that my stuff was lost, why because they were paid and my event is over. So if you decide to have your wedding here, make sure you have someone help you get everything back to your car. Make sure Dave is not your bartender. Make sure you have everything asked at your final consult, because you may never hear from them. Oh and bring your own glasses if you plan on popping a bottle prior to the ceremony.
---
Best Choice We Made
Reviewed on

6/27/2014
Patricia M
The Falkner Winery was the best choice we made for our wedding. They were perfect from the beginning to the end. Everyone I dealt with there was incredibly helpful and went out of their way to make sure everything was to our liking. Loretta, the owner, and Nancy, the wedding coordinator, were especially great. And the day itself was perfect. The winery is beautiful and I can't imagine a better setting. All of our guests could not stop raving about how stunning our ceremony was and how nice the reception was. I would highly recommend the Falkner Winery to anyone looking for a magnificent outdoor location for a wedding that will also provide a comfortable, delicious and beautiful reception.
---
June 1st Wedding
Reviewed on

6/16/2014
Angela R
I had the best experience with Falkner. The planning process was so easy with Loretta (the owner). And Krissy (the coordinator) literally went above and beyond helping and giving us exactly what we wanted. My wedding was absolutely perfect. I wouldn't have changed anything! It was beautiful, and the food and wine was delicious!
---
Beautiful venue!! Excellent coordinator- Krissy!!
Reviewed on

4/09/2014
Valerie P
We just had our wedding at Falkner on March 22, 2014. I can say that using this venue really took the stress out of the wedding. From start to finish the staff at Falkner Winery went out of their way to make sure that we got everything we needed. The owner of the winery Loretta can seem a bit abrupt at first, but in dealing with her throughout the year I understood that she is passionate about her winery and really wants to make sure that you get what you need. KRISSY!!! Krissy, is the wedding coordinator of all wedding coordinators!!! She is hands down one of the best people I have ever had the good fortune of knowing. She went out of her way to make sure that every detail of the wedding was taken care of. I have never seen anyone work as hard at their job, and truly care about what they're doing as much as Krissy. She took care of absolutely EVERYTHING!! From signs, to table numbers, to changing the linens at the last minute, to making sure that we had chairs for grandparents to sit in at cocktail hour, Krissy leaves no detail out. Our wedding was the perfect day, in the perfect setting, with the best coordinator in the world.
---
Beautiful but chilly
Reviewed on

12/06/2013
Erica D
I got married on November 16, 2013. Because of my guest count (200) the ceremony could only be conducted outside. I was assured it would still be somewhat warm but unfortunately I had one of the coldest November days on record for Temecula. My guest were cold during the ceremony however the scenery was gorgeous. The Pinnacle Restaurant where the reception was held was made to fit my guest count without putting people on the balcony as originally planned. I loved that the worked with me and made me and my guest comfortable!
---
Very Pretty Venue
Reviewed on

10/23/2013
Britney M
We chose this place because of their location and facility. Our ceremony and reception was outdoors, right next to each other. This eliminated the need for people to waste time and drive from one location to the next. We had a wonderful time. The staff was friendly and kept the event rolling along. They had fake grass -- all the way up until where we stood at the arbor - then it was real grass and my heels kept sinking in. Also - there's no place for the groom to get ready which was a little inconvenient since this winery is far away from anything else.
---
Beautiful Vineyard Evening Garden Wedding
Reviewed on

10/03/2013
Veronica
Falkner Winery was an amazing venue. I got married in the upper garden behind the tasting room (which is cheaper and IMHO, actually the better of their two wedding locations). Firstly, it's gorgeous. During the day, the sun set back-lights the venue. Once it gets dark, there are beautiful twinkle lights everywhere providing soft lighting. The food is great. They even did a customized menu for us that wasn't part of their normal menu for no additional charge. The chef listened to our input during the tasting and I felt like they were really working to make it fit what I imagined. They also include an open beer/wine bar. Only basic basic domestic beers and their wine, but it's unlimited and free, which my guests appreciated. They also provide a day of coordinator - mine was Stacey - who did an amazing job. She created my wedding timeline with me and coordinated with vendors. She made me feel like she would have everything figured out for me - and she did. The day went by perfectly. She also handled anything that came up day-of without stressing me out. Finally, the owner, Loretta Falkner, is very laid-back and direct with her venue. Her cost includes everything except the cake, dress, flowers, and extra decor. That means gratuity for all the staff is included already, tax is included already, everything she promises and no surprise charges. She allowed us to bring and they served our outside beer/wine/champagne without charging a corking fee. She also didn't charge extra for cake cutting fees. Everything was clear and up-front. And... she worked with me and I got a great price. Overall, I would recommend this venue to anyone getting married in the Temecula wineries. Many of my guests have already let me know it was the best/most beautiful/most fun wedding they'd been to and it's largely thanks to Falkner Winery.
---
the PERFECT venue :)
Reviewed on

9/11/2013
Amanda M
Our wedding was the best day of my life so far, and it would not have been nearly as perfect anywhere other than Falkner Winery! My husband and I wanted a winery wedding and were astonished to see how expensive they were before stumbling upon Falkner…their all-inclusive package is truly an amazing deal. The winery is absolutely gorgeous – we wanted an outdoor, rustic feeling wedding and that is exactly what we got in the garden/yard area. Beautiful twinkle lights wrap all of the trees, it's a perfect setting! Loretta was very helpful during the entire process, as was Stacey, Falkner's wedding coordinator. On the day of, she made sure everyone was where they needed to be, when they needed to be, and the night was as smooth as I had hoped for. The food & wine – amazing. I highly recommend the chipotle mahi mahi with the lime cream sauce, and the portabello mushroom ravioli, and of course the luscious lips wine! They are also very accommodating with premium beer choices – my husband is a beer aficionado and Stacey made it easy for him to get the Stone IPA he wanted. We have the most phenomenal pictures in the vineyards outside, and the light during our ceremony was this beautiful golden color…the natural beauty of this place is really must-see. I can't tell you how many people told us this was the best wedding they've ever been to, something every bride secretly wants to hear! :) My only complaint is that we had requested the top layer of our cake be saved, and unfortunately whoever cut the cake didn't get the memo, so we weren't able to save it. That was disappointing, but as the only thing that went wrong on our wedding day, I'll take it! I would absolutely recommend Falkner to any future bride…thanks Loretta and Stacey!
---
August 2013 Wedding
Reviewed on

9/10/2013
Becky V
Our wedding went off without a hitch! It was perfect and they worked with all of our wants and needs. Probably the only thing we didn't get was a vat of sangria to the bridal suite that I requested. My day started early at the hotel getting ready with my girls, and then we took the limo over to Falkner around 3:50pm. My hubby and I did our first look and then proceeded to do pictures with family and some fun ones with the bridesmaids and groomsmen before the ceremony. The wedding coordinator, Stacey, was amazing and helped 100% of the time. She even helped serve food/cake and then packed us a doggy bag since I was so excited/anxious and couldn't eat much. ha ha The day went by so fast, but things went perfectly. And if there were any issues - I never found out. ;) My guests kept asking how I found this place and how absolutely gorgeous the venue is. I totally recommend this vineyard for its ease, sophistication, beauty, romantic setting, etc. Oh!!! And the food was wonderful!! We got the prime rib, chicken pesto, green beans and macaroni and cheese. Awesome restaurant quality food - not "wedding food". Thank you Loretta and Stacey for making our wedding day amazing!
---
Perfect Garden Wedding
Reviewed on

8/29/2013
Tiffany C
Falkner was an incredible wedding venue. I had envisioned an intimate garden wedding and it could not have been more perfect. Loretta, the owner, was very involved from the very beginning. She answered every questions I had, and she responded very quickly. The day of coordinator, Stacey was great to work with. She made sure that my day was perfect and went according to plan. The weather was fabulous. We started at 6:00 and ended at 11:00. A good thing about Falkner is that they can end their outdoor wedding at 11, rather than at 10:00 like the rest of the wineries in Temecula. My guests loved the food, the mushroom raviolis, and everything on the menu was delicious! The wine and beer options were great as well. Their vendor list was incredible. I used many of their vendors and found that all of them were professional and easy to work with. It was the PERFECT day and all the bright colors I used look amazing in the pictures! I would recommend this venue to anyone. I have already told a friend who is looking for a venue next summer. Thank you Loretta and Stacey for making our day absolutely perfect!
---
Vineyard wedding
Reviewed on

8/29/2013
Jessica C
First of all, working with Loretta Falkner was such a great experience compared to the 35 other venues we checked out prior to choosing. Second, the natural beauty of the location far surpasses many other locations. Both reception location options at Falkner Winery offer beautiful vineyard views and unique atmospheres that are difficult to find in most venues. Our coordinator through Falkner, Nancy, was amazing to work with, she really knew what she was doing. The food was INCREDIBLE, everyone loved it. Overall it was a wonderful experience and we are SO happy with Falkner Winery and everything that they did for us, it was so personal, thank you!
---
Send Message