Home

Fancy Frocks
About this Vendor
The Experience...For Today's Bride
Details
Bridesmaid Dresses, Flower Girl Dresses, Mother of the Bride Dresses, Shower + Party Dresses, Wedding Dresses, Dresses, Alterations, Private Appointments Available, Fashion Services, Fashion
Contact Info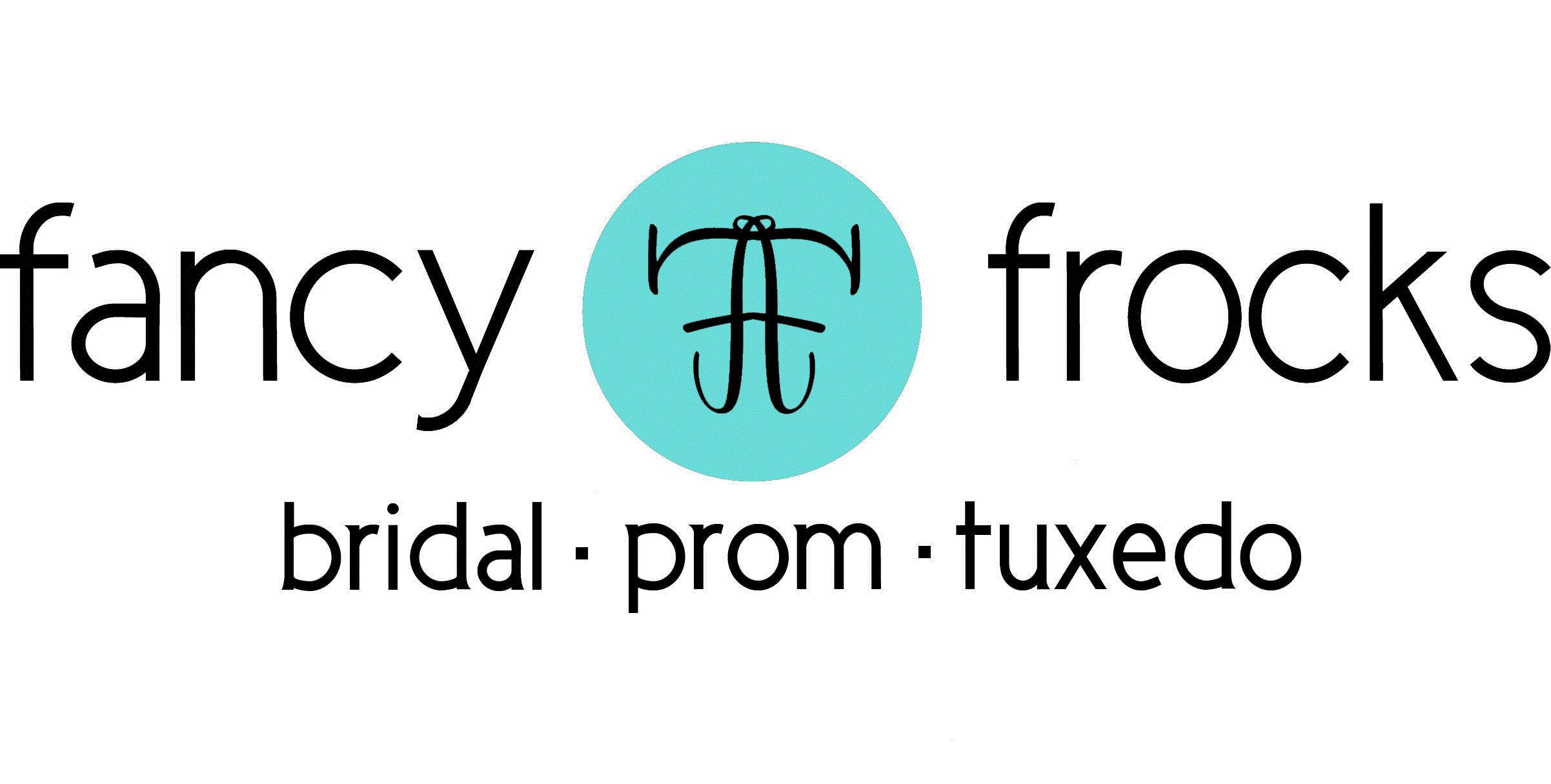 820 Inlet Square Dr, Murrells Inlet, SC
Reviewed on

3/07/2016
Rebecca B
I was very excited when I saw that Fancy Frocks had the dress I was looking for. Despite reading many bad reviews about them online- mostly about Melanie- I chose to go try them out anyways. The associate who helped me that day was of course, Melanie. I found the dress I came... Read More in to try on before Melanie even approached me. I told her I would like to try it on, and she took it from me and said she would put it in a room. Next thing I know, there is a bride trying my dress on! She was not exactly a clean looking bride, so I was hesitant to try it on after her. The bride repeatedly said she did not know why they brought her the dress and that she did not like it. I feel this was a bad sales pitch to make me feel anxious that I should buy the dress that day, because other brides wanted to try it on. Too bad the bride did not care for it, so Melanie's plan failed. I was also unimpressed that I knew far more about the dress than Melanie did. At one point she said, "Oh and it has nice....beading." No they are actually Swarovski crystals. The bride had asked if my dress came in white instead of nude over ivory, and Melanie said no it doesn't. Actually, it does come in white. Why do I know these things and the sales people don't? Glad I got to try on the dress, but would never buy from them. I ended up traveling an hr and a half away and had a much better experience at Camille's in Wilmington.
---
Solid Bridal Store
Reviewed on

1/19/2015
Fredanna M
Solid Bridal store. Sales folks are attentive but could have done a bit more to take care of the bride. Wonderful person in the store did my alterations.
---
Poor service
Reviewed on

11/05/2014
cortney j
I absolutely loved my dress, but the service I received was not good. I made an appointment to have help in finding the perfect dress, but during my appointment I had no help. The lady who was supposed to be with me was helping some other bridesmaid find a dress and completely... Read More blowing me off. My sister in law grabbed all the dresses for me and helped me to get into them. I came in for a scheduled fitting only to be told they didn't have anyone to do alterations. The slipped they ordered me was the wrong one and fell apart when I used it during my bridal pictures.
---
friendly, but lacking expertise
Reviewed on

10/11/2014
Monika B
I had my appointment for wedding gowns at Fancy Frocks, and I quite enjoyed my experience there. The associates were friendly, but they kept bringing the same kind of dresses even though I wanted something different. I did not get a good advice of how the dresses fit my body... Read More shape, and the selection of gowns was not that great.
---
They dress to end all dresses
Reviewed on

10/08/2014
Heather D
I had been looking for "the dress" and everywhere I was looking all I could find was "a dress". I went here on a total whim and boy did it pay off! I came away from the store that day with my dress. It was layers of tulle, a gathered bodice, corset back, and covered in... Read More impeccable bead work. Beautiful!
---
dream dress
Reviewed on

7/10/2014
Dede C
Everyone is fantastic here! Found the vintage lace I was looking for!!
---
Amazing!
Reviewed on

6/11/2014
Brandy R
I was so pleased with the service I received at Fancy Frocks. The clerks were all willing to help to find the perfect dress and very respectful of your budget. They were also very helpful with trying on the dresses so that I wasn't struggling in the dressing room alone. Great... Read More Experience.
---
Awesome Store!
Reviewed on

5/15/2014
Caitlin P
Stephanie picked my dress... It was the first one she picked for me. It was PERFECT. I was able to get it on a sample sale! They were so sweet and helpful. My mom even got her dress there and flew in early from PA to have her fittings. They have great service, great ladies, and... Read More beautiful dresses! I loved every experience and I am sad I don't have a reason to go in for the foreseeable future! They even had an amazing company that preserves dresses! Awesome store!
---
Avoid at all costs!!!!!!!!!!
Reviewed on

12/09/2013
Kelli M
Fancy Frocks ruined what should ALWAYS be an amazing experience - getting your wedding gown. My initial experience was wonderful - I found the dress and veil of my dreams and ordered it that same day, June 22nd. On November 2nd, I went to pick up my dress with my bridesmaid and... Read More maid of honor in tow. I went in to try on the dress and after slipping it over my head realized that it was not going past my hips. Not even close. I burst into tears when I realized that the dream dress that I had been waiting for for over four months was not coming home with me. The woman who had helped me into the dress redid my measurements only to realize that the new measurements were off by FIVE INCHES in the hips and two in the bust and waist compared to the original ones. Let me stop here and just say that no, I hadn't gained weight. I had been actively going to the gym and had actually lost weight. In the very least I didn't gain five inches in my hips. Come to find out that they ordered my dress three sizes too small because of the original measurements. The girl who redid my measurements, Stephanie, was incredibly sweet and literally hugged me while I cried. This is the woman who should be the owner of the shop. It is obvious that she loves her job and will go above and beyond to make the brides happy. I wish I could say the same about the owner. The owner stormed in with the contract and told me that I was not getting a new dress. She informed me that I was keeping the original gown because I signed a contract and signed off on the measurements. What woman would argue with the measurements of a professional? When I said this to her she scoffed and responded with "You work at a gym and you don't know how to measure yourself?" She was so incredibly rude it blew my mind. She told me that I must have gained weight and was in denial. I told her that I did not gain any weight, especially not enough to jump three sizes. Then she asked me if I had been doing squats. Really? I informed her that she was going to order me a new dress and she said "I'm going to walk away". She did and when she returned we exchanged a few more words and I eventually got her to apologize and order the correct dress size. The only reason she finally agreed to order the correct dress was because my bridesmaid had a picture of me wearing the gown when I tried on the sample size in June and I looked exactly the same as I did that day, aside from the mascara runs. Icing on the cake? My dress arrived about two weeks later and when they called me to let me know it was there I said "Great! I will pick it up today." And they said "What do you mean - are you not getting your alterations done here?" I told them that no, I was getting my dress altered somewhere else. So they responded with "Oh, then we won't steam it for you then". LONG story short - NEVER go to Fancy Frocks - they will absolutely ruin your bridal experience and the owner will treat you horribly.
---
HIGHLY Recommended!
Reviewed on

10/29/2013
Brittney F
I would highly recommend Fancy Frocks for all your wedding attire needs! I got my dress, bridesmaids dresses, flower girls' dresses, tuxes for groom, groomsmen and ring bearers, and my mom's Mother of the Bride dress from the girls at Fancy Frocks and they did an incredible job... Read More throughout the entire process! I was SO impressed by the level of service they provided and the individual attention they give to each wedding! The owner, Paula, was with me every step of the way making sure we were always taken care of. Not only did my entire wedding party look gorgeous, but we all felt so special every time we walked into the store. They also have the best selection of elegant, classy yet unique gowns to choose from along with tons of beautiful accessories- veils, belts, head pieces/combs, jewelry, shoes, bags, etc.- all within reasonable price ranges. And I was able to get my alterations done right there at the store- that was a huge help and the alterations were completed so professionally, you couldn't tell anything had been altered at all! I will definitely be shopping at Fancy Frocks for all my future formalwear needs! I only wish I had more occasions to get dressed up for!! I highly recommend Fancy Frocks!!!
---
Mother of Bride
Reviewed on

9/26/2013
enjoyable experience and very helpful staff
---
Wonderful!!
Reviewed on

8/29/2013
Kelly G
I absolutely loved trying on dresses at Fancy Frock, and I bought my dress before they were in the big new store! They were the ones that actually picked my dress off the rack! After watching me and listening to the comments my friends had, a perfect dress was found! The only... Read More reason I gave them 3 stars on service is because of the seamstress there. The dress ended up fabulous but the day I went to pick it up (the day before the wedding) there were still issues that I had asked to be fixed at the previous fitting. They were very helpful and quickly addressed the problem so I could be on my way. However, that extra stress of the dress not being "finished" the day before the wedding was not pleasant. All in all I had an absolutely wonderful experience with the ladies at Fancy Frock. They were helpful, kind, and made the experience memorable!!
---
Mrs
Reviewed on

8/15/2013
heather c
The dresses at this bridal store are average priced as every other dress botique around. Very pretty dresses here but the seamstress is very overpriced. I paid alot for alterations and still tripped over my dress all night on my wedding. Alterations are very overpriced! I went... Read More for 3 fittings which was ridiculous and all three times she still didnt have my dress fixed correctly. She told me i didn't need to hem my dress in front it was suppose to flair out?! My sash was sowed on uneven and when I pointed it out she got an attitude and asked me "where do U want it"? Very rude. She also tried to charge my bridesmaid a rush fee to have alterations done when she the seamstress set the appointment herself. I was very disappointed in that I had to pin my dress up for my reception. DO NOT USE THE SEAMSTRESS! The groom and groomsmen where all measured wrong so it was stressful trying to get them back in 3 days before the wedding Because they wait until the week of to order tuxs. Also when asking opinions of some of the staff they say its not my day and I'm not wairing the dress?! Very rude one particular girl that works there. So if you want a pretty dress for a reasonable price come here but chose a different Seamstress. If you want great customer service which you deserve because it is your wedding day and it should be about you being happy and feeling beautiful Don't come to this shop! They lack Customer service ;(
---
Fairy tale Princess
Reviewed on

7/04/2013
Angel H
Fancy Frocks was the only bridal shop around me that carried the one designer I was really attracted to and they did not let me down! The consultant I worked with did everything she could to give me a fantastic experience and within one visit and only four dresses I had found... Read More the gown that made me feel like a princess! Thank you Fancy Frocks!
---
Amazing dress
Reviewed on

11/17/2012
Abigail S
They did an amazing job finding a dress that was perfect for me. They had so many styles to choose from. The lady that helped me had me try different style dresses on to find the best look.
---
LOVE THIS SHOP
Reviewed on

11/04/2012
Stephanie V
I could not have been happier with my experience. Dress was beautiful, staff was impecable, selection was original. I love love LOVVVEE Fancy Frocks. Stephanie, Paula, and everyone else are wonderful. They did an amazing job.
---
I found my dress
Reviewed on

10/14/2012
Elisabeth H
The service when I went in for the first time to look was great. I worked with the owner, and even though I knew what type of dress I wanted, she made me try on all of the different styles, which was a lot of fun. I found the dress I wanted and purchased it that evening.... Read More Unfortunately I had to move during the time that the dress was ordered and when it came in, so I never had it altered here. But they were able to send me the dress which was nice of them. I would recommend this to someone who knows what she wants because the selection is somewhat limited.
---
They Nailed IT!!
Reviewed on

6/13/2012
Renee S
The fantasy and fairytale, the make believe and day dreaming all became a reality for me at Fancy Frocks. I was very nervous about trying on dresses, I just imagined the moment, THAT moment to be so breath taking... AND THEY DELIVERED on every level. Since this was my... Read More frist time trying on, the associate suggested I try on various shapes to see what I prefered. So I did, we had a good laugh in some... And others made me stop and think "Is this the one?" I never felt pushed or rushed. In every dress the associate asked "What do you like about this one?" "What don't you like about it." Then she would find another dress that complimented my likes.... She was patient, kind and honest. My mom and I had the best experience. So great that I found my dress!! Tears and all, I had my Moment, All because of Fancy Frocks!!
---
Fantastic!!
Reviewed on

2/23/2012
Sarah H
I was referred to Fancy Frocks by a co-worker and I am sooo thankful I found this Boutique! The staff are wonderful and extremely helpful! I knew as soon as I put the dress on that it was the one! They even helped with great ideas to make the dress unique and even more... Read More elegant! Definately would recommend this Boutique for their wonderful one-on-one service and hospitality!! Thanks Fancy Frocks!!
---
Southern Hospitality!!!
Reviewed on

11/30/2011
Courtney D
To anyone looking for a beautiful wedding gown, and the assistance of fabulous staff than I highly recommend visiting this Boutique. My sister took me shopping for my wedding dress during the 4th of July holiday. We were lucky enough to be assisted by the talented Ms. Catherine.... Read More She was very outgoing, determined and beyond helpful. Plus between her and my sister I truly felt like a princess. Entering the store I had no expectations of leaving with a wedding dress. After all, I am from Biloxi, MS which is where my Mom was at the time. However, within a few hours I left with the most unbelievable wedding dress and was as happy as could be.
---
The right dress at a great price!
Reviewed on

7/11/2011
Aubrey D
After months of looking, I finally found my beautiful dress at this little boutique in Murrell's Inlet. The staff here is friendly, supportive, and they absolutely look after your needs.
---