Home

Fantasy Bridal
About this Vendor
Serving Brides for Over 25 Years!
Fantasy Bridal will find your dream wedding dress from our 1000 gowns in stock.You will complete your look with veils, headpieces, jewelry, garters, bras & slips. Contemporary wedding gowns priced $599-$3000. Modest wedding dresses $459-2000. Expert, in-store alterations.
Details
Wedding Dresses, Dresses, Alterations, Bridal Stylists, Plus Size Available, Private Appointments Available, Fashion
Contact Info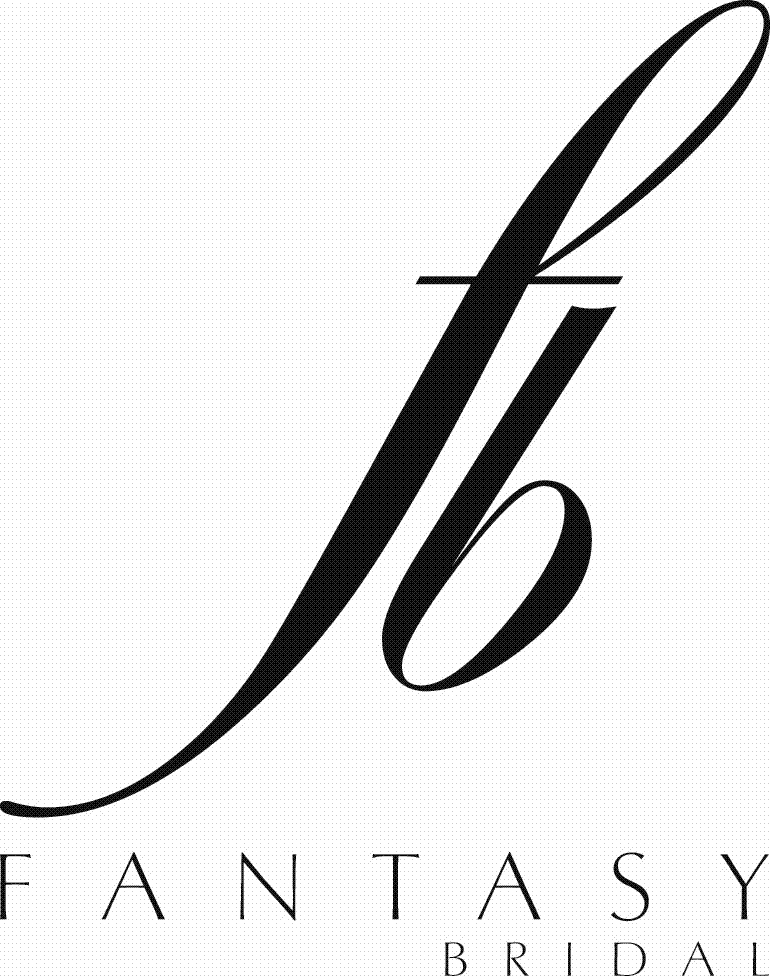 Reviewed on

11/16/2016
Haley D
I had an amazing experience at Fantasy Bridal! The staff helped me find my perfect dress after trying on 20+ dresses at other stores. Jessalyn really listened to figure out my vision. When we found my dress it was still a little plain for my liking. Instead of finding a new... Read More dress, she added accessories to make it more unique to me. I highly recommend this store to any bride!
---
Reviewed on

7/25/2016
Cathryn D
They made my dress shopping adventure so easy! They have a huge selection of dresses and they even have multiple staff members help find your perfect dress if needed. Their alterations department is also phenomenal! They took my dress and made it something completely different... Read More and even more beautiful. I would recommend them to everyone I know! It was by far the best experience I had at a bridal gown store out of all of the stores I went to. I was so happy I went back the second time and found my dream dress a year after my first visit.
---
Reviewed on

12/04/2015
Melanie H
I had the best experience at Fantasy Bridal. I was not expecting to find a dress on my budget, but I did!! Everyone there was really nice and the stylist that was helping me was not pushy and was really helpful. I told her my budget and she only showed my mom and I dresses that... Read More were in my budget. She let me pick out some dresses that I liked then, she picked some out for me to try on that she thought I would like. I would definitely recommend Fantasy Bridal.
---
Reviewed on

7/15/2017
Kandice R
The best dress shopping experience I have ever had, they were so kind and stood by my side the whole time until I found my dress! Such amazing ladies who truly want to help you find the dress of your dreams!
---
Reviewed on

7/01/2017
Kylie S
I had a wonderful experience at Fantasy Bridal! My wishes and budget were treated with respect. I was able to try on as many dresses I wanted without feeling like I was being rushed to make a decision by my consultant. She did an amazing job making me feel beautiful in all the... Read More dresses without trying to force me to buy them.
---
Reviewed on

6/29/2017
Priscilla A
Yes! My dress shopping experience was so much more fun when I went to Fantasy Bridal! And I got my dress!!!
---
Reviewed on

6/13/2017
Emily P
I had a wonderful experience at Fantasy Bridal. I went in knowing exactly what I wanted, and they had it! I couldn't believe how affordable the price was. Everyone was very helpful the entire time.
---
Reviewed on

5/30/2017
Erin O
I had an awesome experience here! They have a huge selection and were very good at staying within my budget. My consultant was also wonderful about helping me find the dress that I really wanted.
---
Reviewed on

5/16/2017
Chelsea W
I just enjoyed looking for my dress here so much! The experience was so enjoyable and I didn't feel rushed at all. i found my dress here and couldn't be more happier. Definitely recommend it. You'll enjoy it!
---
Reviewed on

5/09/2017
Rachael Z
I loved my experience at Fantasy Bridal. I went to A LOT of bridal shops looking for my dress. The sales girls were all very helpful and sweet. I was making the order for an out of state wedding and they were great at making accommodations for me. I would recommend this store... Read More to anyone who is looking for a beautiful wedding dress!
---
Reviewed on

4/14/2017
Johanna S
Meg was amazingly helpful! She pulled more dresses for me than any other assistant I've worked with yet. Its April now and I've been looking for a dress since February. I was truly impressed with her attention to detail, attentiveness, and kindness. Unfortunately, the shop did... Read More not have a dress that caught my eye but if they did, I have no doubt Meg would have found it. Plus, they dressed me in a bustier and slip to ensure I was comfortable. Thank you again!!!!!
---
Reviewed on

4/07/2017
Meagan B
I had the most amazing experience at Fantasy Bridal! My mom came into town so that we could go dress shopping together, and were able to make this appointment about 1-2 weeks in advance. Our appointment was right at opening, so we didn't have to wait at all and were promptly... Read More greeted by my consultant, Gabby. She was so nice!! Right up front, they ask what your budget is -- where you'd like to be, and "what is uncomfortable", and they only show you dresses within that price range. To me, this was huge because then I could focus on the dress and not the price tag because I knew all of the dresses I was trying on were within my price range. They have you try on at least one dress of every style so that you can see what you like, and I'm so glad they did! Initially, I went in thinking I wanted strapless a-line cut, and walked out with an illusion top, fit and flare! They have a very efficient way of having you try on dresses and are so helpful. Gabby listened to all of my feedback for each dress and was able to pick my next dresses based on what I liked or didn't like of the previous dresses. When it was all said and done, I said yes to the dress and found the one! I couldn't have asked for a better experience. I actually had another appointment scheduled at another bridal shop that I ended up canceling. The following week, I received a hand-written thank you from Gabby, which just made my day! It was so sweet of her to take the time out of her day to write me a thank you for coming into their store. Make Fantasy Bridal your first stop in your wedding dress shopping journey and I promise you'll have a great experience! A coworker's soon to be daughter in law went on my recommendation, and she found her dress and had an amazing experience as well! Thank you Fantasy Bridal for all of your help!
---
Reviewed on

4/05/2017
Bella V
I had the best experience here! They have a MASSIVE selection and can alter any dress to your liking. For example, i added some gorgeous sleeves to mine and they look seamless as if they came with the dress originally. They were a wonderful to work with and made sure I was... Read More buying a dress i loved. (which i did) i would refer anyone here!
---
Reviewed on

3/30/2017
Monique L
I had the most AMAZING experience here at fantasy bridal! I went in very scared not knowing what to expect as this was my first time trying on any dresses. My consultant was the nicest and most helpful woman I could ask for. She made tons of conversation with me and made me feel... Read More very comfortable. I showed her a picture of my style that I preferred and she found the most beautiful and perfect dress I could ask for AND in my budget !! I had an amazing experience and will be telling everyone to get their dress from this store.
---
Reviewed on

3/24/2017
Phoenix H
Fantasy Bridal is absolutely amazing, I wish I could give more then 5 stars!!! I had anxiety about the whole dress shopping process due to prior experiences at other shops. From the time I set up my appointment she made me feel like the world was at my finger tips when it came... Read More to dresses. I had a vision in my head and they found The Dress more perfect than I could of imagined, or pintrested! ;) Ashley S. made me feel so comfortable and made the shopping experience, dare a say, Fun! :) I will forever recommend Fantasy Bridal to anyone and everyone in need of a wedding dress! Thank you Ashley you are fantastic and thank you Fantasy Bridal! <3
---
Reviewed on

3/14/2017
Jillian B
Had an amazing selection of modest dresses! Loved the styles, and really had a wonderful time trying on dresses! Consultants were extremely nice! Really enjoyed my time and experience! The pricing was also right, and my alterations were inexpensive - but PERFECT! They were... Read More fabulous!
---
Reviewed on

2/28/2017
Katelyn C
I walked in with a list of dresses I liked and they style I was looking for along with my price constraints. They brought out the dresses I was looking at online and non of them looked good on me. My consultant had me slip into dress number 4 by myself and she went to track down... Read More a dress she was thinking about. She came back with my dream dress. The sample fit perfectly so they were able to get it on time for my wedding. They made the alterations to be exactly how I wanted it and they were so kind and attentive.
---
Reviewed on

2/27/2017
Amie-Jo L
I loved my experience at Fantasy Bridal, everyone was so welcoming and helpful as I found my perfect dress. They made me feel special and gave honest opinions of the dresses I was trying on. Gabby was amazing, we found the perfect dress and was happy to help me try on as many... Read More as I needed to be sure I had found the right one. I was also able to be fitted the same day which made the experience even more amazing knowing that the next time I go in will be to collect my dress.
---
Reviewed on

2/27/2017
Ally E
LOVED their dress selection. I set up an appointment when I had already found a dress I liked somewhere else and that dress was not even a though after trying on only one dress of theirs! There selection was superior and they were so respectful of my budget! I was actually so... Read More pleasantly surprised at how many dresses that I loved under $1,000! I would highly recommend at least checking this shop out if you want a beautiful dress and don't want to break the budget (of course you could always find an expensive one here to haha)!
---
Reviewed on

2/22/2017
Erin M
I was amazed by how easy it was to find a dress here! I'd been to three different stores that same day and I couldn't find anything that I liked. The staff was very helpful. I walked out of the store knowing that I had the perfect dress for me.
---
Reviewed on

2/18/2017
Britni J
My experience was perfect at Fantasy Bridal!! The customer service was fabulous and I truly felt like a princess! I found the perfect dress thanks to them and I love it so much!!
---
Reviewed on

2/14/2017
Maranda C
I had the best experience working with Ayana, she was very patient and did her best to make me feel comfortable. They have beautiful selections of dresses. Definitely recommend Fantasy Bridal.
---
Reviewed on

1/28/2017
Estefany B
I love all the dresses they have ... it was so hard to pick only one !! Anaya was amazing . Thank you so much!!
---
Reviewed on

12/27/2016
Megan S
I had an amazing experience at Fantasy Bridal! Jax was so helpful in guiding me to the perfect dress. It made it such a fun experience for me, my mom, and sister-in-laws. Alterations were so easy and my dress was completed early. Thank you so much!
---
Reviewed on

11/15/2016
brooke h
RUN. This shop is so uppity. They treated my friend like garbage. Would only show her crummy clearance dresses. REFUSED to show her the beautiful show room dresses as if she couldn't afford them. RUDE. We left here in a hurry and got a beautiful gown at a respectful shop for 4x... Read More the price of their crappy clearance dresses. Hope you can stay afloat without needing clients, because you people treat brides very poorly. Best of luck in running a business.
---