Home

Fasano's Catering
Details
American, Eastern European, Italian
Buffet, Family Style, Passed Appetizers, Seated Meal, Servers, Food + Catering, Service Staff
Contact Info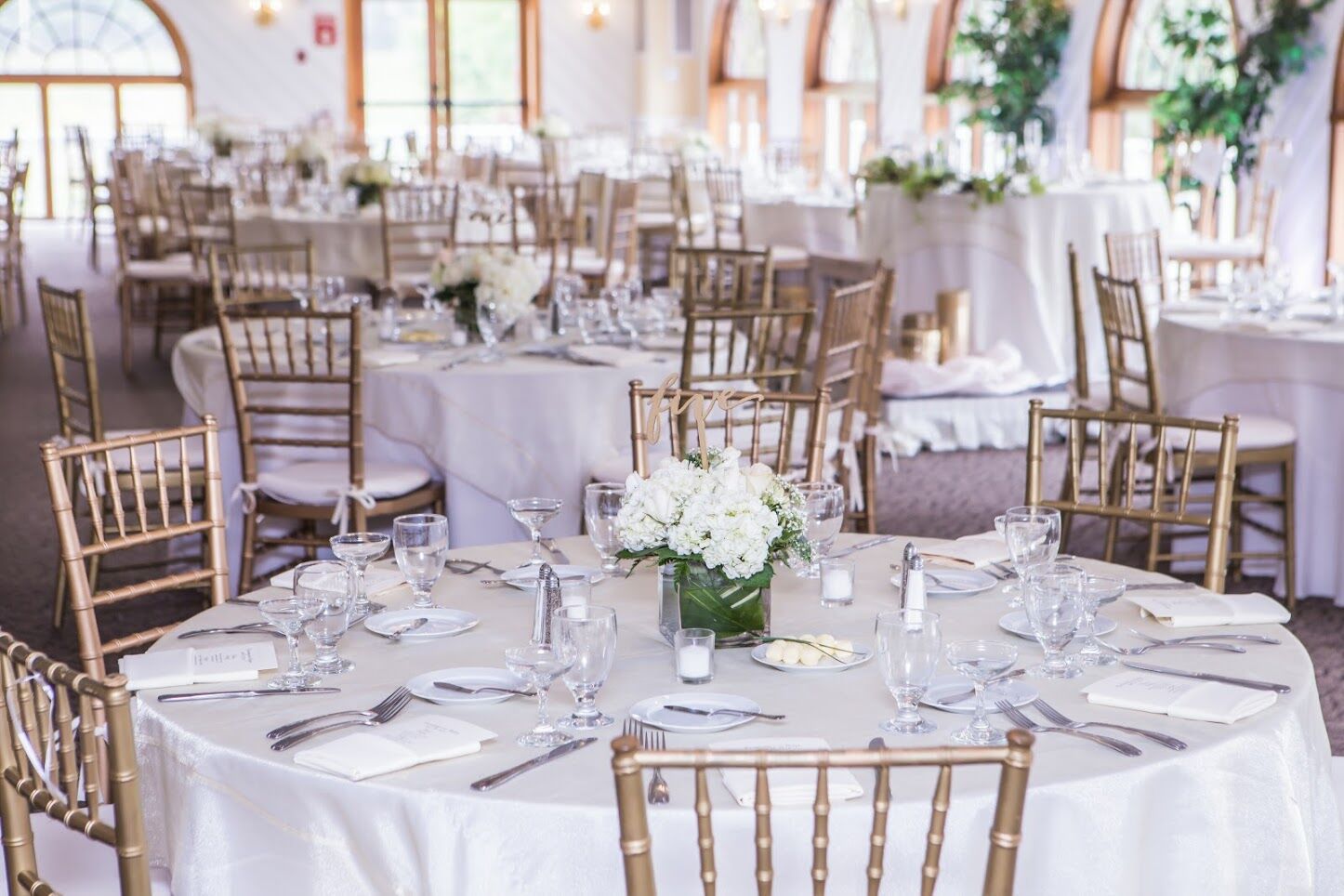 Rating for Fasano's Catering
Reviewed on

5/10/2010
Michelle R
---
Great food, staff and service! Marta's the best!
Reviewed on

7/31/2013
Amanda D
I cannot say enough good things about Marta and the Fasano's Catering staff. They were so easy to work with! Everytime my husband and I left a meeting with them, we felt so at ease. They really made our wedding day go so smoothly. Marta was our officiant as well and her and her... Read More staff ran our ceremony beautifully! I was so happy we chose her to perform the ceremony. The reception went wonderfully, and everything was served quickly. The food was spectacular! Several of our guests raved about it. We had the stuffed chicken, the prime rib and also the vegetarian stuffed eggplant option since several guests, including the groom, are vegetarians. My husband was so pleased with his meal. Usually the "vegetarian option" is boring grilled veggies with some pasta, but this was a very good meal. I am so glad we chose Fasano's!
---
Reviewed on

5/23/2017
VALERIE H
FASANOS IS EVERYTHING YOU COULD WANT . MARTA , DEBBIE AND TEAM ARE HELPFUL, EFFICIENT, AND SO KIND. THE FOOD WAS AMAZING AND EVERYONE TALKED ABOUT IT. I USED THEM FOR A BRIDAL SHOWER TO START. COULD NOT HAVE BEEN HAPPIER. THANK YOU FASANOS
---
Perfect day!
Reviewed on

6/22/2014
Cindy M
Fasano's catering did a fantastic job for my daughters wedding! Everything ran perfectly. The food was delicious and fresh and we got many compliments on how good it was! The entire experience with Fasano's was great, from the setting up of the room to the very end of the... Read More wedding.
---
You get what you pay for
Reviewed on

11/30/2013
Diana F
At the onset, Deb and Marta at Fasano's were a tremendous help. We had never used a caterer before and had no idea what to expect. Their food selection and service options allowed for a huge array of options for our wedding, and we found the perfect pairing in a turkey dinner... Read More served family style (which was very good). We provided a detailed guest list (including vendors) seperated by table, as well as an alphabetized guest list to assist in the placement of the table seating favors (Marta and staff were to be on hand throughout the ceremony and reception to set up and help things run smoothly). Unfortunately, things did not go as planned. To sum up, the table seating favors were NOT in alpha order, the tables were reversed in the hall (we provided a seating chart for guests so this caused tremendous confusion), coffee/tea service was never provided, nor was the ice cream at the end of the meal. The bride's step-father had to physically go the kitchen to request more food (family style is to be served until guests have had their fill), the best man and son of the bride and groom did not have a chair or place setting, and the guests (including the bride) had to serve their own drinks, despite the fact that we paid for full service from the bar-tender. To make matters worse, the wedding cake was not only never announced that it was ready for guests, but was NEVER served to anyone, including the bride and groom. Fasano's was cooperative with us in coming to a mutually satisfactory resolution weeks after the wedding, but it was not the fairy-tale ending we had hoped (and paid) for.
---
Delicious!
Reviewed on

11/05/2013
michelle c
They were great! Had 3 passed appetizers during cocktail hour and a cheese and fruit stand. Had family style dinner and everyone loved the food. Service was great too! Not your typical "wedding food"
---
Great food
Reviewed on

10/05/2013
Kristen P
Fasano's catered our wedding and did a great job. There were a few things that were a little confusing for the set up for the room. I do suggest leaving very through instruction so there isn't a problem. As far as the food goes everyone loved the food. I'm still getting... Read More compliments on the food weeks later. They also give you tons of food. We were stuffed after everything. I highly recommend using Fasano's if you need a caterer. I will def use them again for other functions.
---
Outstanding!
Reviewed on

8/27/2013
Jessica H
Fasano's did a wonderful job catering our wedding. Marta is Awesome! We had Italian family style, which the guests loved! Marta was there helping us work to pick the perfect meal for our event.
---
Didn't have my cake
Reviewed on

6/06/2013
Vanusa G
The staff were really helpful with the planning. Very corteous and accomodative. Food was awesome and service was great...except i never had a slice of the cake and I didn't get to bring my top layer home as planned.
---
DELICIOUS!!
Reviewed on

11/11/2012
Amy Q
Everyone raved about the food at the wedding, def a great company; the food was great!
---
Wedding Caterer
Reviewed on

10/22/2012
Krista C
We used Fasanos for our wedding two weeks ago. The food was great and the wedding package they have helped to keep vendor costs down.
---
Good food, or so I hear
Reviewed on

10/12/2012
Marjorie B
Fasano's was easy to work with throughout the planning process and were very helpful with special requests. Although they did get a bit upset that we had some tables that had less than 8 people, but we worked it out. The day of everything went smoothly, they arrived as scheduled... Read More and set everything up beautifully. I couldn't touch a bite of food the whole day, but my family and guests in general have spoken highly of the food, but one complaint was that there seemed to have been too much. We did family style, and there were apparently multiple courses, but everyone was full from the first. The vegetarian food they graciously provided was too pasta-heavy, apparently, as both courses were different pasta dishes. They did get us a discounted cake through Montilio's, which I tasted the day after and was quite good. All in all solid food, fair prices, good service. Recommended.
---
Great
Reviewed on

8/15/2012
Vanessa M
Great to work with, helped us plan the perfect menu for our wedding!
---