Home

FedePhotography , Cinematography and PhotoBooth
About this Vendor
I love what I do
Photography is my passion, the journey from eye to print to heart feels organic to me. I find great satisfaction in helping to capture histories by photographing weddings or family events. It brings me back to the moments I have shared with the people I love.
Details
Engagement, Trash The Dress
Digital Files, Second Shooter Available
Contact Info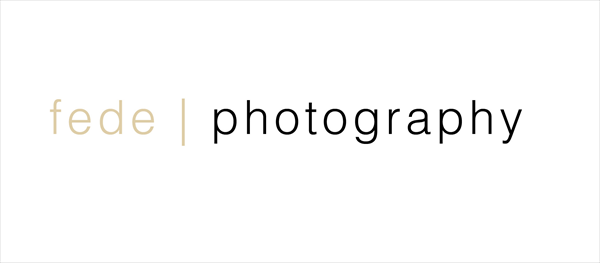 167 Fairview Ave, Jersey City, NJ
JUST THE BEST CREW!
Reviewed on

6/06/2014
Paola R
Fedephotography was recommended to us by a friend and once I looked at his website, I fell in love with his work. His pictures are mostly candid shots which tells a lot about his passion for photography. Perfect eye for intimate moments. He was just what I needed since the groom has no patiences for pictures! Our first meeting was a great first impression, very professional and easy going at the same time. He assured me that my shy fiance would have no problem with all the pictures and he delivered. Our wedding was on May 10th at a farm and we had two storms hit at the peak of our photo session. This is when you know how professional a team is. Fede and his crew used what we had and took such amazing pictures. I have not seen the completed album but the 16 pictures we received are breathtaking. Not only is Fede an amazing photographer, he had the best tips for me as a bride. Once he came in (early I might add), he put order to the day and directed people and locations. He had to improvise our first look since we had to change locations due to the rain. Throughout the night, he was a magician, not overwhelming with us, and just there when we needed him. Just the fact that my husband loved him, proved to me that I made the best choice hiring him for our special day. I have to give props to his crew as well. We had a small window of no rain and everybody was on board in helping me take pictures with my gown and heels in the muddy gardens, all while laughing at mother nature's jokes. Thank you Fede and crew, you are simply the best!!!
---
We couldn't have asked for anyone better than Fede Photography!
Reviewed on

10/15/2014
holly s
We were fortunate enough to have Fede shoot our wedding this past September. Fede is great - he's very easy going, friendly, entertaining, and most importantly, he takes incredibly good photos! He provided us with a handful of finished photos just two days after the wedding, and we were absolutely blown away by them. Fede is not your standard "okay, stand here, tilt your head like this, let's make it all look like a prom photo" kind of guy. There's a real level of artistry to his work and it is beautiful. He works with the scenery of the venue, with the natural lighting, and with you. It is easy to tell that he has a lot of experience with wedding photography simply by looking at his photos - the guy really knows what he is doing and has a well trained eye. We received the rest of the [many, many] files very quickly too, and it has not been easy to pick just a few favorites! We have shared some of his photos and have gotten overwhelmingly positive feedback on all of them from friends and family, too. Fede also provided us with a second shooter and a photo booth (including an assistant to run it). Both the second shooter and assistant were also wonderful additions to the photography staff - they were helpful without getting in the way, very pleasant to work with and welcomed additions at our wedding. The photo booth, as with all weddings, was a huge hit - and we were provided with a keepsake book with a set of all of the photos taken over the night in it, including sweet notes from all of our guests! If you want unique and beautiful wedding photos, if you want someone who is an absolute pleasure to work with from start to finish, and if you want a photographer who will make you laugh a hearty laugh, then you want to go with Fede. You will NOT be disappointed - we sure weren't!!!
---
Amazing! Best Photographer Ever!
Reviewed on

6/07/2014
Hillary K
We worked with Fede photography for over 2 years and the entire experience was perfect. Federico is not only incredibly talented, he is so kind and considerate! We wanted to do a engagement shoot at my family home in Cape Cod MA and he had no problem driving all the way up there to make our dream come true! The pictures were jaw-dropping, beautiful and EXACTLY what we wanted! Then a little over a year later he photographed our wedding. Words cannot describe how wonderful Federico and his team were on our wedding day! He made us feel so comfortable and got so many beautiful photographs we are forever grateful! There honestly isn't words enough to explain how much we loved working with Fede photography! To us the photos were the most important part of our wedding day and we could not have been happier with choosing Fede photography! Federico truly has an amazing eye for photographs and makes sure you get exactly what you want! He is incredibly easy to work with and you can see his passion when working with him! If you need a photographer for any event choose Fede Photography! I promise you WILL NOT be disappointed!
---
Wonderful person, wonderful photographs
Reviewed on

7/28/2015
Misun K
There are so many good things to say about Fede, and Sarah who worked as our second photographer for our wedding. They were both highly professional and paid very close attention to detail. They worked tirelessly throughout our entire day and interacted very well with all of our guests. They were also very unintrusive--Fede took gorgeous photographs throughout the ceremony without blocking the view of our guests. Fede is very good-humored and helped me feel comfortable and at ease on this high-pressure day. As for the photographs, Fede is very good at capturing the happiness and joy of the wedding and our guests. Our photos are beautiful and everyone looks very happy. I am extremely pleased with all of my pictures and Fede's rates are very reasonable, especially because he does such good work. I highly recommend that you hire Fede for your big day! You will not be disappointed.
---
Reviewed on

6/07/2015
Trisha G
After searching for hours on wedding websites for a photographer that I thought would have an amazing eye for photography I founde Fede Photography. Being an artist myself, I wanted someone who understood lighting & contrast. My husband and I used him for our Engagement Photo shoot session and the photos turned out amazing. So we knew he was the right person to book for our wedding, we also used the cinematography services as well. I have to say I am the most happy out of my whole wedding day, besides marrying the one I love, was having Fede and his whole team be around to capture the most amazing photos and video footage. I have had so many people ask where did I find him, they are incredible! They were amazing to work with through the whole day, captured each little moment along with all the details our wedding included. I would recommend FedePhotography any day! :) Fede is such a great person, and so great to work with. Everything was worth every penny and I loved it.
---
Reviewed on

5/27/2015
Ashley S
How do I even begin to describe what an incredible job Joao (John) and his team did on our wedding?! From start to finish, we were amazed by their ability to be professional but make us feel comfortable and relaxed. Neither my husband and I like getting our picture taken but every time we met with John we minded less and less being in front of his camera. Even by the end of our engagement session we were surprised with how at ease we felt. John was on top of everything, always had an awesome idea to shoot at us for a great picture, and really blew us away with his talent. The day of our wedding, they were always making sure we were getting photos with friends and family without it feeling like paparazzi. And the photobooth was an unbelievable hit! The scrapbook will give us laughs for years to come. Thank you SO much for going above and beyond for us, we could not have been happier!! You guys are awesome!!!
---
Fede was outstanding!
Reviewed on

2/23/2015
Kristin E
Fede was a delight to work with throughout our wedding planning process. He agreed to meet us in a location that was convenient for us and showed us his work (which is excellent!). Fede has been INCREDIBLY responsive (even after our wedding) which was really important to us...he was so easy and fun to work with leading up to the wedding and on our wedding day. He made us laugh so much...so posing for pictures outside when it was 30 degrees ended up being fun for me and my husband and our bridal party. You cannot beat his prices for his quality of work....the value is outstanding. I very highly recommend Fede...he and his team were so professional and made our wedding day much less stressful. This was one vendor I never had to worry about and I couldn't be happier that we went with Fede as our photographer!!! Our pictures turned out BEAUTIFUL!!!!
---
Fede is awesome
Reviewed on

12/16/2014
Maria L
Fede's work is amazing. It was raining for most of the day on our wedding day and he put me at ease & said not to worry, all of the pictures will happen. We spent more time in the hotel than originally planned but he was able to produce amazing pictures. As soon as the sun peaked out, Fede took full advantage and was able to capture extraordinary pictures. He's responsive, timely, funny and really easy to work with. I'm so happy with the way my wedding pictures came out and couldn't have asked for a better photographer. I'm the 3rd person in my group of friends/family who have used Fede and I know when it's my other brother's turn to get married, we'll be using Fede again!!
---
Salamat!
Reviewed on

12/11/2014
Iva B
We couldn't be happier with the outcome. Federico and his team really captured the essence of our wedding. Watching the video made us relive the moment. Our friends and family who couldn't be there told us seeing the photos and videos made them feel the emotions and it seemed they were present that day. Thank you so much and we wish you more success!
---
Never Missed a Moment
Reviewed on

10/05/2014
Danielle G
My husband and I sat down with many different photographers and did a lot of research trying to find someone that could take amazing photographs without consuming our entire budget. Fede was that photographer. We are so grateful to Fede and his crew for never missing a moment at our July 27th wedding. We love all of our photographs and have received so many compliments from our relatives and friends. Our video came out beautiful too, we couldn't be happier! We can't wait to start putting together our album. We know it's going to be a work of art!
---
Awesome!
Reviewed on

8/25/2014
George H
It took me a long time of researching but we were fortunate to find Fede. Our wedding pictures were great. We had a lot of compliments of how great the pictures came out. He is very easy to work with and is just a great guy. He was affordable and produced high quality pictures. I highly recommend FedePhotography.
---
Amazing!!!
Reviewed on

8/20/2014
Vanessa K
If you are looking for a photographer for your event then look no more!!! FedePhotography was so professional yet fun. Federico and his assistant knew exactly what we wanted and knew exactly what my husband and I wanted, and they really delivered!! Our pictures are absolutely beautiful!!!!!! My new husband and I totally recommend you go with them too if you are still looking for a photographer for your special day!!!
---
So in love!
Reviewed on

8/05/2014
Jessica N
Fede and his team were the best choice we could have made. From start to finish he was responsive, funny and put us right at ease. We did our engagement shoot first and had a blast with him! His team and photobooth were a complete hit at the wedding and everyone commented on how well they got shots without getting in the way of all the fun! Call him, you WILL NOT be disappointed!
---
Fantastic Fede!
Reviewed on

7/06/2014
Ryan H
We found Fede after weeks of online searching and after considering at least 20 other photographers' portfolios. Again and again, we kept coming back to his site. There was something special about his work: it seemed stylish, effortless, personal. He has a real knack for capturing the most intimate and most fleeting moments. When my partner and I met him in person for an interview, we connected with him right away. We were looking for someone who was going to feel not just comfortable, but excited to photograph and affirm a same-sex wedding. Fede was so warm and friendly, we took to him immediately. He was also really generous with his time and energy, giving us an amazing deal on our photo package. We didn't need to meet with any of our other top photographer candidates after sitting down with him, we were sold! Throughout the planning process, he was always quick to respond to emails and phone calls, and in general made the entire process very simple and enjoyable. Then, when our wedding came around, he and his assistants were just perfect. We had a long photo shoot with him walking around in Greenwich Village, and he kept having great ideas for awesome shots. We exchanged vows in Central Park and headed over to Jersey City for an evening reception, and Fede was just great throughout the entire time. All of our guests commented on how much they enjoyed his personality. He has a real talent for getting people smiling and laughing, without being unprofessional. It's super easy to feel relaxed around him. The pictures he captured for us were exactly what we hoped they'd be: surprising, intimate, emotional moments, beautifully composed and immaculately edited, a perfect record of our special day. And, amazingly enough, he got them back to us in under a month. We give him our highest recommendation.
---
Amazing
Reviewed on

5/29/2014
Sandra L
Fede is really a fantastic person to work. As an artist, I really appreciated his vision and sensitivity to color, textures, framing, and all in a very natural way. My husband is a bit shy to photographs, and I was thrilled that he was completely relaxed and comfortable with the process and looked that way in the photos. It's also because Fede is very quick, on-spot, and has a clear idea of what catches his eye. His father was also an event photographer, so he's completely aware of all issues involved and helped me feel relaxed through the day. This made for unobtrusive shooting, but many gorgeous and memorable shots of the entire wedding. Fede even did the extra leg-work to find out about a fireworks show that was arranged by another wedding at our venue. I had no idea about it, but he found out when it would be and we were able to time our dance and cake-cutting to fit perfectly with show! Resulted in amazing pictures, that we're really grateful for. He also came with an assistant that was very professional. Can't say enough good things! Give him a call, you won't regret! And he's a really great guy to boot~
---
Amazing Pictures and Video!!
Reviewed on

5/08/2014
Elise D
Fede Photography was amazing!! The pictures and video were exactly what I hoped for. Federico captured every moment of the day and we could not be happier. Also, the editing for our short video was phenomenal!!!
---
Awesome Experience
Reviewed on

5/05/2014
Bonnie
We had Federico shoot our wedding on 5/2/2014. Although I have not seen the photos yet, I know they are going to be wonderful and will update once I have them. He showed up early, was professional, friendly and made us feel at ease. My new husband and I are both a little camera shy and Fede made it so easy to take great pics without feeling self conscious. He was patient with us and went to great lengths to get the best shots possible. I can't wait to see our pictures!
---
JUST AMAZING!!!!
Reviewed on

1/23/2014
Caitlin D
I can't say enough amazing things about Federico and his team of photographers! My pictures are outstanding and should be in a magazine! The quality and the way they captured the emotion and special moments, blew me away. Very professional, reliable and extremely friendly and accommodating. Federico and his assistant fit right in with our guests and made everyone comfortable. People are still asking me about him! Having a winter wedding, I took a risk with getting some amazing outdoor shots with the NYC skyline. This was not a problem for Fede....it was freezing and he not only got PERFECT photos, he did it with a smile and made everyone forget that we were all frozen! lol HE is the best....I couldn't be happier and recommend him to any bride who wants perfect and unbelievable pictures! Thanks Fede Photography for capturing the best moments of our big day!!
---
We love Fede!
Reviewed on

11/10/2013
Eileen F
After being recommended to Fede by 2 of our friends, we fell in love with his work immediately. He was very calming and assuring from our first meeting. He was the first photographer we met with and my husband was ready to sign the contract before we left the meeting! We did an engagement session with him and the photos came out so amazing, we knew we had the right photographer for our wedding! We used the pictures for our Save the Date card and in display's at the wedding. We also had a photo booth at the wedding to also be used as our guest book. Fede has the best props around!! We had a lot of laughs looking at the funny pictures and comments before we left for our honeymoon. We can't express how much we appreciated his calming mood and demeanor the day of the wedding. He and his staff were a class act from the beginning. They are truly skilled professionals, and based solely on the initial images we have seen, the pictures from the day are going to be amazing!
---
Great Wedding Pictures!
Reviewed on

10/10/2013
Jennifer H
I had seen Fede's work a few years ago when he was the photographer at a friend of mine's wedding. I loved my friend's wedding pictures and took a mental note that I would look at this photographer's work again when it came time for my wedding. Three years later I got engaged and began looking at different photographers...Fede being one of them. After comparing work, reviews, and costs, there was no doubt in my mind that Fede was the photographer for my wedding. Now, my wedding day has come and gone and I was recently able to review my wedding pictures. I was SO happy with the quality of Fede's work and received numerous compliments from friend's and family about my wedding photos. I also booked my videographer through Fede - I was just as impressed! I would highly recommend Fede and his videographer for wedding pictures.
---
Beautiful Photographs, Great to Work With
Reviewed on

8/13/2013
Shari A
Fede did an excellent job at the wedding and I want to give him a stellar review. I already have my photographs and absolutely love the way that they came out. We have received so many compliments from people on the pictures and the way that he captured all of the moments. Aside from the great quality of his work, Fede was very professional and easy to work with. My whole family loved him. He was very friendly and easy-going and this made working with him a pleasure. He did research before taking the pictures and really took the time to figure out what we wanted. I am very pleased!
---
Amazing Photographer
Reviewed on

4/24/2013
Jenny Y
Federico and his team were amazing! They were able to capture my husband and I in our best light and as a result, the pictures look absolutely stunning. Federico went above and beyond, even helping me tie my wedding dress when my bridesmaids couldn't get the corset tied tight enough. He listened to our suggestions and was very comfortable to work with. I would reccomend him to friends and family without hesitation!
---
Superb Photography.
Reviewed on

4/21/2013
Kristin C
My Husband and I were married this past March and Fede and his crew were the best. We knew he would be great to work with after our first meeting as he was easy going and fair minded. The day of our wedding proved this to be true. Federico and his crew were so great and made everyone one feel super comfortable. The day flowed very smoothly and pictures were taken with ease. The result was just amazing. Fede knows what he is doing and has a keen eye for capturing the moment...capturing many moments. Our pictures were stunning and our video is so fun to watch over and over again. As a bride who did her research on vendors and wanted everything to turn out just right, I highly recommend using FedePhotography for any occasion.
---
BEST WEDDING PHOTOGRAPHER!!!
Reviewed on

2/27/2013
Kari S
I cannot say enough good things about Federico. I hired his team as my photographer and videographer for my wedding and could not be any happier! First of all, we had our engagement photo session with him where he was able to go ALL over NYC in the cold of January to get all the shots we wanted at big NYC landmarks. He spent extra time with us and has such a warm and fun personality that we had a fantastic day. I received SOOO many compliments on my engagement photos and even used them for my Save the Dates as well as on all of my tables at the wedding reception (each table was named for a different NYC landmark). The day of my wedding was incredible - Federico and his team paid so much attention to detail and met with my family & I several times beforehand to go over everything and make sure he got the shots we all wanted. He made everyone feel comfortable and we were actually very pressed for time on our wedding day to get pictures during cocktail hour. We wanted to make sure we at least enjoyed part of cocktail hour so he made sure we were done at a certain time no matter what. He was able to organize our bridal party and families in a fun and respectful way. Everyone was very impressed with him and his team. After the wedding, I was blown away by how FAST Federico was able to get my photos AND videos. My family and I have asked him for several specific things afterward - like getting a clip of just our first dance (it was choreographed and amazing), sharing the raw video files AND raw photos. I've heard a lot of friends who only get like 600-700 pictures back and Federico at first delivered over 1300 and then 2000 more with the raw photos. He has accommodated EVERY request we've had quickly and efficiently and we could not be any happier. Again, after the wedding I received SO many compliments on our photos and videos, especially the 5 minute highlight video! I watch it every day :). I've already recommended FedePhotography to friends- THANK YOU FEDERICO & TEAM!
---
Love, Love, Love! :)
Reviewed on

10/29/2012
Rita U
Fede has been the most personable, fun and easy-going photographer that we have had the privilage of working with. We have booked him for our August 2013 wedding and are super exited to see how he captures our special day! We recently completed our engagement photos with Fede and words cannot decribe how beautiful they came out! My fiance and I are very pleased with not only the outcome of the photos but the experience that he provided for us! Looking forward to our Wedding Day!
---
Send Message