Home

fleursBELLA
About this Vendor
fleursBELLA - Beautifiers
fleursBELLA creates enchanted worlds. The quest for original expression enables a seamless integration of flowers, fruits, seeds and greenery to achieve our client's ultimate vision. In this way, each creation involves a unique, evolving dialogue between designer and client. Working with every flower's innate beauty, fleursBELLA highlights and juxtaposes their natural shape and color, blending texture with tone, the individual flower with the entire arrangement, creating works nothing short of wonder.
Details
Aisle Decorations, Centerpieces, Flower Girl Baskets, Plants, Vases, Chuppah, Wedding Arch, Decorations + Accents, Bouquets, Boutonnieres, Flower Arrangements


Contact Info

She blew me away
Reviewed on

5/20/2015
Lauren B
How do I find the words to thanks Bella for the unbelievable florals that she put together for my wedding. Her style is truly whimsical. Beautifully organic without feeling too wild. She was incredibly creative and unique.. I had never seen anything else like it. Each... Read More centerpiece was completely different from the one next to it, yet they all blended together in perfect harmony. She wasn't cheap, but you most definitely get what you pay for. Liz on her team was our day to day contact and very organized, allowing Bella to be the true artistic visionary that she is. Also, my mom absolutely adored her, which is always helpful in making the process run smoothly. I would recommend her for any bride looking for an organic yet elegant style.
---
Sensational! I could not have been happier...
Reviewed on

10/04/2013
Sarah P
I could not have been happier that fleurs BELLA did my flowers for my wedding! Bella is absolutely amazing. She has an incredible eye. She was helpful not only with the flower arrangements, but also the tablescape. I knew I could trust any advise she gave me. I was very... Read More pleased and will definitely refer all of my friends to her. Her team was also very easy to work with. That is what any girl needs on her wedding day. I wanted her to do her thing and not have to worry about managing it! Thanks Bella!
---
Beautiful, creative... art.
Reviewed on

10/11/2014
Laura S
I used fleursBELLA for my wedding this past September. From the first time I contacted them, they were nothing but courteous, helpful and kind. I found it very easy to discuss with them what my visions and ideas were, and had no doubt they completely understood. I ordered... Read More the following from them for my wedding: 1 bridal bouquet, 6 smaller bridesmaids bouquets, 10 boutonnieres., 4 wrist corsages, and about 15 medium sized centerpieces. Bella and her team were thorough and made sure to check in with me as the date moved closer. They contacted me before I could contact them regarding delivery times and final payments. They were on the ball, for sure, which definitely helped set my mind at ease. The flowers were delivered to my hotel and venue, on time and packaged well. They were stunning. I actually almost cried when i saw my bridal bouquet. Absolutely beautiful. I would recommend fleursBELLA a million times over. Thank you Bella and team! :)
---
Magically Beautiful...
Reviewed on

8/31/2014
Anna E
We feel so grateful and fortunate to have found Fleurs Bella. From the beginning, Bella and Liz, understood exactly what we wanted. Bella created specific sketches for us to see what our pieces would look like. The result on our wedding day was magical, and breathtakingly... Read More beautiful. For our wedding ceremony, Fleurs Bella created a unique arch out of vines, flowers, and branches, that stands apart from anything we had ever seen for a wedding ceremony. The flower arrangements for the tables were so beautiful, that we were asked specifically as to who designed them by many of our guests. Fleurs Bella also designed a combination of flowers and moss for our card table, and selected and placed different sized votives with candles on the staircase, tables, and several fireplaces at our venue, the Pratt House. We can not forget to mention the gorgeous bouquet of wild and domestic flowers, such as camomile, mint, roses, baby's breath and more, which they prepared. The boutonnieres for the groom, ring boy and piece for flower girl's hair, were also beautiful yellow roses and wild flowers. Working with Bella and Liz was like working with master designers. Bella, is a true artist. They genuinely cared about giving us our vision and words can't describe how much they, "got," what we were looking for. We would highly recommend Fleurs Bella to anyone who wants their wedding dreams to come true.
---
Personal service
Reviewed on

8/16/2014
Christine H
The details and timing of our wedding were at best challenging. Fleurs Bella stepped up to the plate and filled all our expectations with style and personal service that I never would have imagined. They translated our vision into an aesthetic that was beautiful, stylish and... Read More within our budget. I can unqualifiedly recommend Fleurs Bella for your wedding or celebration, we will definitely use them again.
---
GORGEOUS EVERYTHING and AWESOME FOLKS!
Reviewed on

10/26/2013
Anne H
I cannot say enough good stuff about the team at Fleurs Bella. They were a dream to work with - nice, smart, friendly and down to earth. They listened to what we wanted, worked with our budget and delivered BEAUTIFUL flowers. They are meticulous, detail-oriented and swooped in... Read More with last minute changes that we requested. I would highly recommend this bunch. THANK YOU FLEURS BELLA!!!
---
Secret Garden wonderland
Reviewed on

8/22/2013
Alexandra M
The ladies at fleurs BELLA are the most creative, kind, thoughtful and sweet people you will ever meet. During our initial meeting, we didn't feel rushed at any point. They listened to everything we (or rather I) had to say about the flowers and the vision for our big day.... Read More They came back to us with these amazing sketches and a proposal that fit into our budget perfectly. I could have never imagined the amazing job they actually did if I tried. It was like a dream. I wanted to cuddle up with my bouquet at the end of the night because it was just so damn beautiful! I still have it in a bag and the wedding was a month ago. I want to keep it (or parts of it) but I haven't decided the best way. Bella is amazing and her vision is breathtaking. You just can't go wrong.
---
All around amazing
Reviewed on

7/20/2013
Alexandra H
My experience working with fleurs BELLA was all around fantastic. The entire team is a pleasure to work with. They were incredibly responsive to our requests and the designs that they came up with were stunning. I never felt like I was being upsold on anything. They listened to... Read More what we wanted and executed it perfectly, professionally, and within our budget. They were also more than happy to work with our slightly unusual request to use a hodgepodge of items - such as vintage tea cans, old glass jars, and copper pots - as containers for the flowers. The flowers for our wedding day could not have been more beautiful. So many of our guests commented on how beautiful and unique the designs were. The team clearly went above and beyond. Thank you fleurs BELLA! I cannot recommend them highly enough.
---
Unique, Beautiful and More Than I Dreamed Of
Reviewed on

7/10/2013
Patricia M
I can't say enough great things about Fleurs Bella. From our first meeting I knew this was different from other florists. She took time to really understand who I was and what kind of wedding my husband and I wanted. She is a true artist and so wonderful to work with. The... Read More sketches she drew of our flowers are a memento I will keep forever. Thank you for all of your amazing work Bella. As the bride, it was my dream wedding!
---
Awesome job
Reviewed on

4/01/2013
Shira W
Bella and her staff are incredible. They completely understood our concept and did an amazing job at putting everything together. The place looked fantastic. Highly recommend!
---
gorgeous
Reviewed on

10/30/2012
Suzanne M
Loved my flowers and my girls' flowers. My wedding flowers and centrepieces were amazing. Definitely recommend!
---
Could not have been happier!
Reviewed on

7/01/2010
Rachel G
We could not have been happier with Fleurs Bella and your team. Everything was taken care of, with a smile, and above and beyond the expected. Warm, professional... we all felt we were in good hands. Thank you for making it a special day.
---
Meet The Owner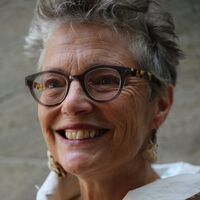 Bella Meyer
Bella Meyer founded fleursBELLA in 2005, focusing her talents on creating arrangements much in the way an artist paints. Imagination and artistic expression are at the core of Bella's practice – whether she is working with flowers or paint. Bella obtained her PhD in medieval Art History from the Sorbonne, taught Art History, wrote numerous academic papers and delivered informative first-hand experiences, in lecture form, of her grandfather Marc Chagall's work.