Home

Flowergirl Weddings
Details
Aisle Decorations, Centerpieces, Flower Girl Baskets, Pedestals, Plants, Vases, Wedding Arch, Wedding Decoration Delivery, Wedding Decoration Setup, Decorations + Accents, Bouquet Wraps, Bouquets, Boutonnieres, Corsages, Flower Delivery + Setup, Flower Arrangements
Contact Info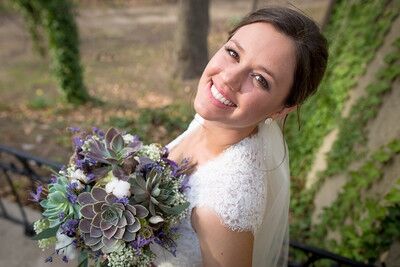 Reviewed on

12/09/2017
Anne R
Cindy did an amazing job!! I have her a picture of what I wanted as my bouquet, and she nailed it, but better! She is very helpful and friendly! With my bridesmaids bouquet, we discussed what it was going to look like, and I imaged it for months. They turned out better than what... Read More I had in my head.
---
Reviewed on

11/07/2017
Lacey N
Everything about Flowergirls is EXACTLY what every bride needs! Cindy is great at listening to what you're looking for and making sure your needs are met. The girls were great to accommodate a few MUSTS I had with regards to my bouquets and boutonnieres. When I got them I... Read More literally cried because everything was even better than I had imagined. They were beautiful! Very full and fresh flowers and so affordable. Exactly what I needed on my special day. Thank you!
---
Reviewed on

10/08/2017
Jennifer M
Our flowers were beautiful and exactly what we ordered!! They each came in their own glass vase, so they made it the whole day before the ceremony!
---
Reviewed on

7/14/2017
Savannah S
Our flowers for our wedding were beautiful! However, the planning process could have definitely been smoother. We once set down to have a meeting and they had forgotten who I was and were trying to start all from the beginning. On another occasion I had called to make sure the... Read More shop was open and the owner would be there, then when I arrived she was gone. They also forgot about a check and we had to call them a month later to ask about it. Overall, a good price and pretty flowers, but this place could use more organization.
---
Reviewed on

6/21/2017
Melissa W
She may seem a bit unorganized when you walk in but there is no doubt about it, she is a creative wonder with flowers!!! Just go in give her your vision, colors, and let her work her magic. The price is very fair and will not break your bank. Highly recommended!!!
---
Reviewed on

9/06/2016
Bailey M
I called Cindy probably two weeks before my wedding because my mom finally convinced me that I shouldn't do all my flowers myself and I had seen her email from a local bridal show. Though she runs a small/tight ship, she immediately got my vision and gave me the most reasonable... Read More quote I got from any vendor, including people like local grocery stores. I sent her my inspiration pieces for bouquets, boutannieres, a floral crown and loose flowers I would turn into center pieces. She delivered on every single one of them, provided bases for all our bouquets, met my mom the morning of the wedding for pickup and was even so sweet and personal that she had a handwritten card with a small charm in it in my box of flowers. After the stress of my wedding day, what a blessing to work with such a kind, understanding professional! I would HIGHLY recommend her and her business for weddings or any other floral needs and will definitely be using her in the future for flowers for friends and family.
---
Reviewed on

8/03/2016
L W
Cindy is amazing and I am so excited to see what she does with our flowers. She is flexible with changes and just an overall amazing person
---
Reviewed on

2/20/2016
Your Perfect Wedding Florist!!! Cindy catered to my specific needs and created elegant arrangements to grace the chapel. Boutonnieres, bouquets, ring pillow and flower girl basket all matched to perfection. Extremely reasonable and professional.
---
Beautiful Flowers
Reviewed on

1/07/2016
Natalie S
I loved all the flower arrangements and decorations. They knew exactly what I wanted and it only took one 45 minute consultation. Price was incredible and quality was great as well. Definitely recommend Flowergirl Weddings for your special day!
---
Reviewed on

10/27/2015
Danielle
Flowergirl weddings did a phenomenal job on my wedding. She does such amazing work. She took my ideas and turned it into something amazing with just a couple ideas. Im so thankful for all of her hard work and how she went above and beyond on my wedding day at set up.
---
Reviewed on

7/12/2015
Brooke B
I used Flowergirl Weddings for my wedding June 2015 and loved them! The owner Cindy was wonderful to work with and my flowers were just what I wanted and simply amazing! I would recommend this place to anyone in the Tulsa area that is looking for a flower shop for their wedding!... Read More Cindy made my wedding day and pictures look wonderful!
---
Reviewed on

7/09/2015
Anne S
I absolutely loved working with Cindy! The planning process was very easy and she was able to give me several options even with the smaller budget!! The flowers were gorgeous and very high quality! Thank you for making our day extra special and colorful!
---
Reviewed on

7/09/2015
The flowers were absolutely breath-taking. Prices were very good and Cindy rocked! Thank you guys so much! Recommend Flowergirls to everyone.
---
Reviewed on

7/08/2015
Lisa P
Flowergirls do the most beautiful flower Iv ever seen I've used them for years and would never go anywhere else!!!
---
Reviewed on

7/08/2015
Meggan W
I was so pleased with Cindy and her teams work on our wedding day flowers. I didn't know exactly what I wanted and Cindy designed the perfect bouquets and centerpieces for our big day. The flowers were fresh and care was taken to attach bouquet frame charms of my mother and... Read More father on their wedding day as well as photos of my grandparents. Cindy took our wedding and made it personal. I am forever thankful of her hard work. Her shop has several unique gifts at affordable prices. Definitely contact this shop for you wedding flower needs. Oh and did I mention... her prices are the best in this area. Couldn't believe everything we received for the low price charged. Amazing!
---
4/5
Reviewed on

6/07/2015
Sally P
Cindy provided beautiful flowers for the wedding however she was hard to communicate and seemed some what disorganized. Also her delivery prices were very overpriced. The end product was however very beautiful and I am glad we used her.
---
Excellent Experience
Reviewed on

12/04/2014
Corrina B
I met with Cindy and she was great from the start. She helped me to pick out flowers to go with my theme and offered them at the most reasonable price. I loved all the personal flowers, especially my bouquet. She did an amazing job setting up the centerpieces at the reception.... Read More Everything was amazing!
---
Don't recommend her
Reviewed on

6/12/2014
Kari M
I would not recommened her as a florist to anyone. First of all, my dad passed away a year before my wedding, so i wanted one of those picture frame charms tha would dangle from my bouquet as i was walking down the aisle. In our first initial meeting with her, i picked out... Read More which charm i wanted and she placed it in my folder that she had made for me to keep track of all my information. A month before my wedding, i drove to her shop and dropped off a picture of how i wanted my arbor decorated for the ceremony. She took the picture, put it in my folder and said ok! On the day of my wedding, she shows up with my bouquet, without the picture frame charm, and acts like she knew nothing about it, so my aunt kindly drove 45 min out of her way before the ceremony started to make sure i would get a picture frame charm on my bouquet. When she started decorating the arbor, it looked nothing like i gave her a picture of. If she couldn't have decorated it like the picture, she should have said so when i dropped it off. I also used silk flowers on my centerpieces to save a little bit of money, and her assistant she brought with her, touched my flowers and with a snotty attitude said "we could have saved you more money instead of using silk flowers", which was very rude to say to a bride on a budget! After she was done decorating, she didn't even come check with me to make sure i was ok with how everything was set up, she just left. She was very irresponsible and very misleading. I would not recommend her! Please save your money and go else where!
---
Fabulous flowers!
Reviewed on

11/05/2013
Meghan S
I took pictures and pulled ideas out of my head as to what I had in mind for flowers. I told Cindy, and they turned out better than I could have imagined! They were absolutely beautiful! We had some miscommunication on the color that a particular flower was supposed to be, and... Read More she put the lights on top of the rocks in the vase instead of under them. However, it was corrected before I ever got downstairs from getting ready.
---
Beautiful
Reviewed on

6/26/2013
Pam T
I used Flowergirls of Tulsa for our June wedding. Cindy did an amazing job on our flowers and centerpieces. She gave us exactly what we asked for and the flowers were beautiful!
---
Gorgeous flowers
Reviewed on

12/01/2012
Melanie H
My, now husband, and I are very much budgeters and wanted beautiful flowers at a lower cost. Cindy at Flowergirls of Tulsa did an absolutely amazing job. I had a fall wedding and she made an incredible arrangement for me and my bridesmaids. I may be partial since I was the... Read More bride, but they were some of the most beautiful bouquets that I have seen. She made a very cute flower ball for my flower girl and it was VERY cute. I would HIGHLY recommend her.
---
Wonderful!
Reviewed on

10/23/2012
Monica B
Flowergirls did an amazing job on my flowers for my wedding. I went in and told them a few ideas I had and then when I picked them up they were ten times better than I had ever imagined!!! I would recomend flowergirls for any occasion requiring fresh beautiful flowers.
---
Wish I would have picked this florist!
Reviewed on

10/06/2012
Priscilla W
I wish I would have used this florist! Their pricing was HALF the cost of all of the other florists I looked at. Their website is a little old and needs updating, but the owner was very kind and seemed willing to cater to your needs!
---
Flower Girls of Tulsa
Reviewed on

8/27/2012
Jessica M
I was able to get what I needed within my budget and still got an amazing deal on flowers. I gave a 4 stars rating only because of the location of the office and the website needs work. From the looks, one wouldn't think of good quality products, but I assure you that the... Read More flowers were amazingly beautiful and exactly what I ordered. I sent example pictures and upon meeting in person was able to describe what I wanted for colors, etc. We picked up the flowers rather than having them delivered and I had a brides bouquet, toss bouquet, 7 bridesmaids bouquets, corsages, boutonnieres and a cake topper. All beautiful and perfect!
---
Pretty great!
Reviewed on

8/02/2012
Skylar S
The owner seems a little scatter brained when you first meet her, but some of her work is fantstic. My bouqet was amazing. However, she didn't do everything to my specifications (There were suppose to be peacock feathers in my centerpieces and there were none) so make sure you... Read More double check the small details. Also, she is very reasonable priced.
---