Home

fox + fern events
About this Vendor
creative + thoughtful wedding planning + design.
We are creative, passionate and thoughtful about every single detail that goes into crafting inspired weddings and events. Through stunning design and styling paired with flawless execution, we make your perfect event a reality. Located in Traverse City, we specialize in destination wedding planning for the couple looking to invite their closest family and friends to a celebration in beautiful Northern Michigan. Your day should reflect the best parts of you - and we cannot wait to get to know you!
Details
After Party, Rehearsal Dinner, Welcome Party, Rehearsals + Parties, Ceremony, Cocktail Hour, Day After Brunch, Reception, Rehearsal, Wedding
Destination Wedding Planning, Destination Weddings, Budgeting, Day-Of Coordination, Full Service Wedding Planning, Planning

Contact Info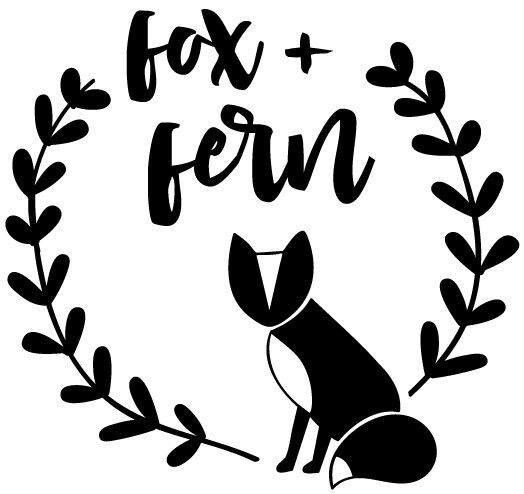 Reviewed on

11/11/2017
Kaila B
I don't think many people can say that they actually miss their wedding planner for their friendship, after the wedding planning festivities are done-- but my husband and I can! Meaghan, and the fox+fern team worked so close with my husband and I to create the most special day,... Read More that the amount of trust and confidence we gained with her is comparable to that of a best friend! She treats her clients with the utmost respect and truly helped us live out our vision, no matter how unique it was... My husband and I got married on Halloweekend and wanted a "hauntingly enchanted" feel for our day - Meaghan helped us navigate the Northern Michigan vendors to help with decor, glow sticks, catering, flowers, treats for our welcome bags - to her even offering to do our table number holders herself (animals spray-painted gold). Meaghan even offered to keep our blanket coffin for a couple of weeks leading up to the wedding. Above and beyond. We always felt like Meaghan and her team were on top of things as we had regular meetings to discuss plans, accessible notes and consistent communication. Same style went for the few days leading up to the wedding and the day of. We had so many vendors working together that it was great to have a central point of contact for them to go to. Meaghan and fox+fern were very professional and we never worried that something wasn't going to be done. The extra adds we enjoyed most were in-person meetings, GoogleDoc access (timelines and details leading up to the big day), gratuity amount suggestions and rehearsal running. It was the best decision ever to work with Meaghan and her team!
---
Reviewed on

11/02/2017
Alexandra M
I loved this team of ladies! Meaghan was super easy to communicate with via e-mail and phone. I used them as day of coordinators for my wedding 10/21/17 since I live downstate. I could not have asked for a better team nor a more perfect day thanks to them. Katy and Josephine... Read More were on site all day - they handled everything so smoothly. I appreciated all of their hard work and very organized planning. You will not be disappointed!
---
Reviewed on

10/31/2017
Amanda D
What can I say about Meaghan and the team? Not enough!!!! I was your psycho bridezilla who had a "vision" but was indecisive and unorganized... I met with Meaghan, showed her some pictures and that was it. I instantly knew I was obsessed with her and trusted her so much! Upon... Read More arrival of our reception site, I was in complete tears! It was absolutely breathtaking! She took my crazy, indecisive, unorganized but dreamy vision and made it a reality! My husband and I were in complete shock! Our guests are still coming up to us and commenting on pictures saying it was something out of a magazine! Besides her extremely talented decorative side, she's so organized! And calm!!! Any issue I had the day of or before or even after, I called her and she took care of everything! Actually, she gave her number to my whole bridal party so they could call her and let me relax (something I hadn't even thought of)! She was heaven sent for sure for my wedding and can be for yours too! If you're a crazy controlling, indecisive fool as I was on my wedding day, look no further, you have found your angel and soul mate (second to your soon to be hubby)... She will for sure be your best friend before, during, and definitely after the entire process and you will not at all be disappointed!!! LOVE LOVE LOVE LOVE Meaghan and the team! Cannot wait to see her again and see all the gorgeous weddings she creates and dreams she makes realities!!!
---
Reviewed on

10/25/2017
Tracie W
I planned most of my wedding but I needed someone to pull it all together for the big day. I did not want my family and bridal party to have to work. I wanted them to enjoy themselves on my wedding. I was referred to Meaghan through my photographers and was extremely happy that... Read More I listened to them! Meaghan and her team did an amazing job and I was totally stress free the entire day. I could not have asked for a better day. Meaghan was not just there for " the day of" but I could turn to her at any point and she would always give me feedback. She simply was the best day of coordinator and was worth every penny ;) I have said it a bunch of times but Thank You so much for making the Best Day Ever for Darren and I. We appreciated every thing Fox and Fern Events did for us!!
---
Reviewed on

10/24/2017
Abby R
Fox and Fern are amazing! When my fiance and I decided to get married in Northern Michigan I knew I was going to need some help planning my wedding long distance from Chicago...enter Fox and Fern! Meaghan was the most wonderful planner I could ever ask to work with - there isn't... Read More even really a way to put into words the way she pulled my own vision out of me (I was reluctant to commit to anything) and then made that vision a reality. We had the most amazing day that went off without a hitch and was everything and more i could have asked for and there is no way any of that wouldn't have been possible without Meaghan and her team! If you are on the fence about hiring a planner, DO IT! It will be the best money you spend on your wedding and Meaghan will make it the most stress free wedding planning ever! I want to plan more parties in Northern Michigan now just so I can work with Meaghan again!
---
Reviewed on

10/05/2017
Cyndie M
When my daughter and fiancee decided to hold their wedding up in northern MI and have the reception at our lake house I knew I needed help! Meaghan came to the rescue with reputable vendors, help with timing, keeping us on track, follow up with vendors. Meaghan took the time... Read More to research and give the couple the wedding of their dreams all the while working well with the MOB as well. Everyone was so happy with the results. Meaghan's knowledge of vendors, timelines, details of how to look great at the alter and even hand holding concerning weather etc was so amazing! If we ever hold another wedding up at our house you can be sure Fox and Fern will be there! #nobodydoesit betterthanMeaghan.
---
Reviewed on

9/27/2017
Jami N
Meaghan was the best thing we did for our wedding! We live in Indianapolis and were planning a destination wedding in Michigan and she was so helpful for making our day go perfectly. We were constantly in contact through email and she was always so prompt with responding to... Read More all of my questions- day or night. She was at the rehearsal, brought our decorations with her to set up the day of, and made sure that all of the vendors did everything that needed to be done. She was thoughtful getting us an appetizer plate for our cocktail hour, bringing all of our gifts up to our hotel room during the reception, taking care of the set up, clean up, sparkler exit to name just a few things that went perfectly. And all the while with a smile on her face. Our beach wedding and tent reception looked flawless because she planned everything well in advance and was so prepared. Thanks Fox and Fern, you guys a literally amazing!
---
Reviewed on

9/14/2017
Brit V
Hands down one of the best decisions I made for our wedding was hiring fox and fern for our day of coordinator. I like many other brides thought I could handle all the details on my own but quickly realized that there was too much to do and I wanted to enjoy my wedding day and... Read More have as little stress as possible. Meaghan was absolutely amazing, I cannot fully put into words how great she is and how grateful I am for everything. She is so nice, personable, professional, knowledgeable, timely, and truly cares about making your wedding the day you dreamed of. Our officiant had a medical emergency 2 days before our wedding and Meaghan stepped in and got ordained online and married us and did an awesome job. It was a lifesaver, she was so calm when we found out about our officiant that I knew everything would be fine! And I cannot forget Katy either! She is amazing as well, she even touched up my makeup after our first look since I had streaks from tears down my face haha. Meaghan and Katy did all of our set up and tear down, I didn't have to worry about a thing and everything was perfect! Once again Meaghan and Katy, I cannot thank you enough and I hope you guys know how amazing you are! Future brides if you are looking for a wedding planner or even just a day of coordinator like I was, fox & fern will not disappoint you and I highly recommend them! Brit & Brian
---
Reviewed on

9/11/2017
Brandon F
We hired Meaghan for our outdoor Up North wedding. She was so unbelievably amazing. We had the wedding of our dreams and everything went so perfectly. She is fantastic to work with and I highly, highly recommend her to anyone!
---
Reviewed on

8/30/2017
Vanessa T
Fox + Fern!!! Where should we start!? Absolutely the best for wedding planning and event management. Meaghan is a well organized, extremely thorough, and detailed person that makes working with her a dream. We didn't have to worry about anything because we trusted Meaghan and... Read More team so much. Even when I did have some slight bridal worry- she was so reassuring. Meaghan keeps you up to date with timely communication and planning tools during the months leading up to the wedding as well as the week of. She also maintains excellent relationships with local vendors ensuring that you and the event are well taken care of. For the day of and day before - we are SO grateful and appreciative of her service, professionalism, and dedication. (And Katy!!) Our recommendation couldn't be any higher. She is truly, THE BEST and Fox + Fern is too. 8/26/2017 - Vanessa & Robby
---
Reviewed on

8/21/2017
Jon M
Our relationship with Meaghan and F&F started where all meaningful relationships begin... Google. My wife connected with Meaghan and from day one we could just tell she "got us". Through the ENTIRE process Meaghan and Katie were there for us at every turn. Whether it was... Read More guiding us through how to build a proper wedding shotlist, connecting us to key vendors or just flat out giving us words of encouragement when we needed it most. They were there. Execution wise; the week of the wedding and the day of they literally handled things flawlessly and made everything so easy. They even brought us cake, champagne and pizza back to our room because like I said before, they just get us. I would recommend Fox and Fern to ANYONE looking to have a perfect wedding and have a lot of fun in the process. Meaghan and her team are really going places and we are so honored she worked with us on our special day.
---
Reviewed on

8/03/2017
Molly S
This past weekend my husband and I got married in Harbor Springs and we were so fortunate to have the WONDERFUL Meaghan and Fox + Fern staff as our "day of planner". I can't even put into words how amazing Meaghan is. She is so knowledgeable, organized, efficient, creative and... Read More one of the sweetest people I have ever met. After one phone call, I knew that I was in good hands. I never once worried about my vendors, my decor, or anything else! I was able to be completely present at my wedding. What a gift that is! I was 100% stress free (and so was my mom :)) and I owe it all to Fox + Fern. Meaghan went above and beyond and exceeded all my expectations of what I thought a "day of planner" would be. She not only coordinated with all of my vendors, but she did small things like bring us ice when we realized we forgot some for the cooler and order us our late night pizza when we completely forgot to finalize it with our venue :). My husband and I can not get over how perfect our wedding was and we have Meaghan to thank! When planning your wedding in Northern MI, Meaghan and Fox + Fern is a MUST.
---
Reviewed on

6/24/2017
Kelsey E
Meaghan was top notch. Not a single thing was missed. She was on the ball and knew exactly when to push us to get decisions made. Her suggestions were all helpful and spot on. As a result, we had the perfect wedding party.
---
Reviewed on

2/17/2017
Making the decision to work with Meaghan and Josephine was the BEST choice I made during the wedding planning process! I love hosting events and parties (it's my day job!) so of course I thought I could handle wedding planning solo – I'm so glad I had the realization early on... Read More that I would not want to worry about overseeing vendors or moving chairs on my wedding day. I hired Fox + Fern for day-of coordination, however, they were so much more. I was impressed from day 1 at the level of organization and professionalism the Fox + Fern team had. Prior to the wedding we had multiple sit down meetings to run through every last detail. They provided venue schematics so I knew we were on the same page as to where everything would be set and had a pre-event venue walk though. The week prior to the wedding Meaghan even called every vendor just to introduce herself and confirm their time of arrival. We were in communication every step of the way. My husband and I used the same space for our ceremony and reception which could have been chaotic. Not at all – Meaghan and Josephine made flipping the space absolutely seamless. The day of the wedding I felt like things were timely and smooth from start to finish. From setting the décor, to managing vendors, to cleaning the space after everyone left – they did it all. If you are looking to work with a team that has the highest level of style and organization – do yourself a favor and work with Fox + Fern Events. Thank you for helping make our wedding day the best day of our lives!
---
Reviewed on

11/28/2016
Bryn H
My husband and I hired Meaghan as our wedding coordinator about a month out from our wedding. As many brides do, I had assumed that I could handle everything on my own (WRONG!). Being a Miami bride, Meaghan and I spoke on the phone and emailed weekly leading up to my wedding.... Read More Meaghan was incredibly punctual with responding to any question or need that I had as well as incredibly organized. Where Meaghan truly excelled was the weekend of my wedding. On Friday before my wedding, she took care of all the last minute details that suddenly pop-up: picking up insurance from vendors, driving across town to bring the flowers to the baker, the list goes on! I was able to be stress-free the week before the wedding because I knew Meaghan would take care of anything that came up! On my wedding day, Meaghan was nothing short of perfect. She arrived at our venue at early in the afternoon to ensure that all was set and welcome each vendor as they arrived. I was able to remain calm before my ceremony as I knew that Meaghan had everything under control. Our ceremony was not as long as had been planned for, so our cocktail hour began early. Meaghan worked with the venue to have our reception begin earlier than planned so that our guests were not waiting around at a long cocktail hour. During our ceremony, Meaghan guided the DJ through the flow of dances, speeches and toasts. At the end of the night, Meaghan had all of our gifts and decorations ready to go for my husband and I to grab. If you are looking for an event planner, you cannot get better than Meaghan! She is personable, knowledgable and a true professional. Meaghan will ensure that your event is everything you want it to be and more!
---
Meet The Owner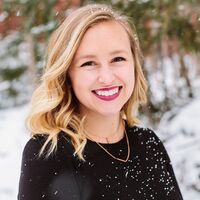 Meaghan
As a wedding professional who has worked in a variety of roles in the industry over the past 5 years, I have a unique understanding of how to effortlessly piece together every part of your day, allowing you to genuinely rest assured knowing that your event execution will be seamless. Basically, I've assembled a team of creative professionals who have combined our planning and design expertise to craft one-of-a kind weddings for couples looking to celebrate their love surrounded by the beauty of Northern Michigan.