Home

Gaby J Photography
Details
Artistic, Classic, Documentary, Lifestyle
Bridal Portraits, Day After Session, Engagement, Trash The Dress
Destination Weddings, Digital Files, Film Photography, Wedding Albums, Photo
Contact Info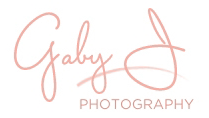 Reviewed on

4/22/2017
Laura B
Gaby is simply amazing! No other way to describe her. I fell in love with her work after seeing her on Instagram and she was a major reason why I choose Las Vegas as the destination for our wedding. I started planning our wedding more than 2 years out and she didn't waste... Read More anytime contacting me and starting to plan even that far out. She coordinated everything with me and my wedding coordinator seamlessly and was willing to work around my difficult work schedule for phone calls and emails. It wasn't until the week of the wedding that we actually met in person and I couldn't have been more pleased and excited to have her a part of our wedding. I loved how she shot elopements and engagement sessions in the beautiful desert of Las Vegas and she accommodated a pre-wedding shoot to get that off my must have list during the middle of the week! From the very beginning to the end, she offered endless support, advice and guidance....And dealt with my goofy husband and groomsmen all at the same time! Her experience and professionalism shines through, which allowed us to enjoy the moments and not spend time worrying . Our desert session and wedding photography turned out amazing and months later friends are still showing their friends our wedding galleries. Gaby is seriously talented and genuine and will make your wedding day last forever in the photography she captures. We will be forever grateful!
---
Reviewed on

3/31/2017
Bethany W
Gaby is the best. I found her photos on Pinterest and emailed her on a whim, not imagining that she would be A. within our budget, or B. available at short notice (about a month). To my surprise and delight, she was available for a sunrise elopement session, and was able to... Read More work with our budget (under $1000 was our goal for an hour)! Gaby was wonderfully responsive, emailing quickly, and answering all of our questions. When we had a sudden family tragedy, she was very supportive and let us take our time with planning. She essentially planned our elopement for us, having never been to Las Vegas before, she made wonderful suggestions, even connecting us with our officiant! The day of, she made us feel so comfortable and was fun to be around, she made us shine in candid moments. We just got our photos back in RECORD time! They are every bit as dreamy as her portfolio suggested they would be, I was about in tears viewing our album. I never though WE would be Pinterest worthy! Gaby has such a wonderfully ethereal candid style, with editorial elements that make you feel as though you are flipping through a fancy magazine. She captured our morning more perfectly than I could have imagined. Thank you Gaby for being perfect.
---
Reviewed on

7/26/2016
Meghan D
Gaby is not only an amazing photographer but also a friendly face on a busy day! Also, coming from the East Coast we were kinda clueless about vendors in Vegas and she was able to give us awesome recommendations for both a florist and an officiant. The photos are pure... Read More perfection, as i knew they would be, but her help with planning from so far away really was the cherry on top!
---
Reviewed on

9/30/2015
Keeley W
Gaby is AMAZING! From the moments we met her at our consultation, we knew we were in good hands. She was great to work with and we felt bad because we gave her such little want/ direction, but she asked all the right questions and was so professional to ensure our photos turned... Read More out just how we wanted. AND THEY DID. Blew us away, actually! Everyone has been so complimentary of our photos and how she was able to capture the beauty of our setting and family so perfectly. I can't wait to find another excuse to hire her again!! THANK YOU GABY!! - K & A
---
Reviewed on

9/29/2015
We planned our elopement in 2 months and Gaby helped us plan it out. Not only was she so easy to work with the photos are amazing!
---
Reviewed on

8/08/2015
I wish I could add more stars. I planned an elopement from across the country based on the beautiful work that Gaby produces. She was more than just a photographer- she helped me plan numerous details of my wedding. I even wanted to use certain props in some photos and she was... Read More sweet enough to let me send them to her! If you look at her portfolio I guarantee you will fall in love with her work within 60 seconds (if that!) . Her images have a vintage feel, but are still current and stylish. Perfectly beautiful if you are going for a boho type of style. My officiant/florist/planner was Flora Pop (www.florapop.com) who I also whole heartedly recommend. Totally adorable and unique. Their styles match up SO well together. My friends are going crazy over my ceremony/pictures. My biggest nightmare is a banquet hall wedding..so if it's your nightmare also- check out this concept. Together these companies are not your typical Vegas elopement. Planning a ceremony from across the country on a short notice is very stressful and can make you kinda crazy, like any wedding- but they answer their emails quickly and give great, honest input. They did so much for us. Honestly, above and beyond. Both companies (Gaby J and Flora Pop) treated my family so thoughtfully. I've only seen two sneak peaks for pictures (we got married this week) but I just know the final product will be something that will make us fall in love with that day over and over again for the rest of our lives. Do yourself a favor and check them both out! No regrets here, totally obsessed.
---
Just Unbelievable Work
Reviewed on

11/22/2014
Kali K
I have always been in love with pictures and photography so I knew for my wedding this would be one of the most important things. I really wanted a photographer who had an eye for beauty and a vision beyond what I could have. Gaby blew us away with our engagement pictures. I... Read More felt like I was looking at photos of a fairytale instead of myself. She was amazingly accommodating, traveling almost three hours to the site of the pictures and when poor planning (I should have listened to my fiancé on timing) meant that we ran out of light and I couldn't wear my last outfit, she offered to meet us again at another location close by to finish them. I was floored by how sweet and generous that was. I wish I could pay her to take pictures of everything for our wedding week because she brings such beauty to things but I cannot wait for her to photograph our special day!!
---
By far, the BEST decision we made
Reviewed on

10/21/2014
J N
It is so inspiring to meet someone that loves what they do and is so passionate about their job. It certainly shows in Gaby's work! Gaby is more than a photographer. She is an artist that has truly mastered her craft. Her breathtaking images that are nothing short of... Read More spectacular. If you want photos that capture the essence and the depth of emotion on your wedding day, then Gaby is your girl. If you have seen her portfolio, there's no doubt that Gaby is brilliant. Her eye for detail and imagination shines in every single photo that she takes. She is constantly searching for different shots and angles to ensure you have a library of stunning photos to cherish. Her spirit and great sense of humor puts you at ease to capture you at your best. Her work not only showcases your personality, but the personality of our loved ones as well. Gaby is not only talented, she is also extremely professional and accommodating. At the time, my husband and I were located in two different cities but Gaby made the process very simple and seamless. She was very responsive via email and Skype, making correspondence a breeze. Gaby was also kind enough to offer vendor suggestions and venue feedback. As they say, "a picture is worth a thousand words". It is tough for us to express in words the beauty and admiration we have for her photos. It was an amazing experience working with Gaby and we are truly grateful for the moments she captured. We know these pictures will be cherished beyond our lifetime. Without reservation, I highly recommend Gaby a million times over to anyone who wants artistically tasteful and timeless photos for any occasion. Hiring Gaby as our photographer is, by far, the best decision we made for our destination wedding. We wish you all the best and hope to have the pleasure to work with you again in the future. Sincerely, Jenni & Jim
---
AMAZING
Reviewed on

3/31/2013
Jonica t
Gaby is so friendly, professional, and helpful!!
---
Gaby J Photography
Reviewed on

1/28/2013
Erin B
We were very pleased with Gaby J Photography, especially with the photos. She was professional and fun and worked with my husband who hates having his picture taken. Overall we were very happy and would recommend her to our friends and family.
---
Great photographer with an artsy vintage flair
Reviewed on

4/21/2012
Christina T
Gaby is spectacular, she has a great eye for the perfect shots. She has a wonderful vintage flair. On top of everything else she has a great fun personality which makes taking the "boring" pictures tons of fun!
---