Home

Georgio's Bridal Salon
About this Vendor
Named 'Best of Weddings' by The Knot: Come See Why
Georgio's is known for gorgeous gowns, and excellent customer service. With hundreds of unique gowns to chose from, you're sure to find the most important gown you will ever own. And our in-house alteration department ensures your dress will fit perfectly! Make sure to check out our website for upcoming trunk shows and special events at our store. We'll see you soon!
Details
Bridesmaid Dresses, Flower Girl Dresses, Mother of the Bride Dresses, Wedding Dresses, Dresses, Alterations, Dry Cleaning + Preservation, Fashion
Contact Info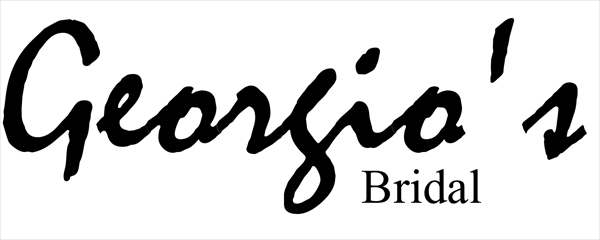 Reviewed on

11/07/2016
Amy D
I'm so happy and pleased with Georgio's Bridal. Tawnya made my wedding dress shopping experience everything I wanted it to be. She made me feel comfortable, special, and beautiful. She was not pushy or rushed and gave me plenty of time to work through the process. I came in with... Read More my idea of what would work for my body type, and she showed me other options that were so much better. I ended up choosing a dress that I never would have picked out on my own. I'm so thankful to be able to work with Tawnya!
---
Reviewed on

12/28/2016
Kaitlyn W
We loved Georgios! After shopping at several bridal shops in DFW, we ended up coming to Waco for my dress! Belva and her team were great and flexible to work with. They have great prices and a good selection of dresses in their shop! We used Frances for alterations and she was... Read More great! Since we were from out of town, Frances stayed after hours to meet us for our final alterations appointment! We would definitely use Georgio's again!
---
Reviewed on

12/22/2016
Jenalee S
I had a very pleasant experience getting my wedding dress and accessories at Georgios. I travelled from Fort Worth as I was impressed with their collection of plus-sized gowns. I really enjoyed the approach to helping you find a form that looks good on you, then trying different... Read More styles to find the one!! Alterations made my dress fit perfectly for the big day! The best part of my experience was that they altered my rehearsal dinner dress the day before I needed it!!
---
Reviewed on

3/06/2017
Leila J
Georgio's was outstanding! The staff was very attentive and friendly. They were even willing to work with us on payment scheduling! The alterations department practically had to rebuild my dress and they did a wonderful job!
---
Reviewed on

2/17/2017
Chelsey A
I'm so happy I chose Georgio's for my wedding dress! The dress selection process was great! They were patient and listened to everything I wanted. Tawnya made the experience so perfect. I went in with a dress in mind but they still had me try some other options. Tawnya had ideas... Read More of what would look nice on me and we tried on about 6 dresses. The last dress I tried on was the one I had I mind and it was perfect! My dream dress! I love the selection of dresses and other accessories they have to offer!
---
Reviewed on

12/31/2016
Kelli B
I had such an amazing experience at Georgio's. From the very beginning, I knew it was where I would get my wedding gown. As soon as I walked in, I told Tawnya my style and my budget, and she brought me several gorgeous gowns to try. I knew the dress I bought was the one as soon... Read More as I tried it on. All of the staff was so helpful through the whole process! I especially loved working with Frances in the alterations department. She made me feel so at ease that my dress would fit perfectly, and it did!
---
Reviewed on

11/07/2016
Suellen H
We purchased my daughters wedding gown with Tawnya, she was so helpful and patient with us. It was such a relaxing and fun day. Francis in alterations did an amazing job removing straps and creating a beautiful, unique gown. They were so pleasant to work with.
---
Reviewed on

11/01/2016
Yuridia B
Thank you to Georgio's and especially Nora for making my dress shopping experience one to remember! Couldn't have found a more perfect dress!
---
Reviewed on

10/01/2016
Tracy S
To say that I was nervous walking into my bridal appointment this morning would be an understatement. I had my mind set that I wouldn't get disappointed if I weren't able to find THE dress today. Had already made up my mind that this would be a good practice run and get it out... Read More of my system. From the moment I walked in, Tawnya made me feel at ease, asking all the right questions as though she was genuinely interested in helping me find the perfect dress for my special day. I was blown away at her attention to detail and how comfortable I became almost instantly with her. Right away, her eye just knew which silhouette would be perfect for me, even though it wasn't one I had ever considered for myself. She kept our options opened and even pulled some of the dresses that I walked in thinking I would like...guess what...SHE WAS RIGHT. I said YES to the second dress she picked for me and I have never felt more beautiful. I could not thank her enough for the time she took, how easy it was to work with her and communicate with her, her attention to detail and for helping me step outside of my own box. Because of her, I have found the dress that I can't wait to walk towards my husband to be in and I couldn't imagine it in any other dress. THANK YOU THANK YOU THANK YOU for a most perfect experience!
---
Reviewed on

9/18/2016
Jackie M
Georgio's was wonderful and exactly what I was hoping my wedding dress shopping experience would be! They were friendly, professional, listened to what I envisioned, and where understanding of my budget. And having in-house alterations was a bigger bonus than I even realized! I... Read More highly recommend Georgio's. You won't be disappointed!
---
Reviewed on

8/17/2016
Nataly G
I definitely had my 'yes to the dress' moment here! The staff was very helpful and the selection was amazing from selection to cleaning! Too bad a woman only gets married once because this would be my go to place!
---
Reviewed on

8/04/2016
I absolutely loved working with Georgio's to find my gown! They went above and beyond to make sure that my gown and accessories were exactly what I wanted and within my budget!!! The alterations department was amazing as well, and they assisted not only myself but my maid of... Read More honor who was 8 months pregnant at my wedding! I cannot thank them enough for everything they assisted with! Would definitely recommend them to everyone!
---
Reviewed on

8/01/2016
Ashley L
Georgios helped me find my dream dress! I would have never considered trying it on, but it ended up being the perfect dress for me. They have a huge selection, and were fantastic for shoes, accessories, bridesmaids dresses, and tuxes. I wouldn't go anywhere else!
---
Reviewed on

7/25/2016
Katie S
Great service with great prices! Such a huge variety of dresses and a one stop shop for the whole wedding party!
---
Reviewed on

7/08/2016
Brady P
I had the best experience finding my perfect wedding gown at Georgio's! Not to mention the in house alterations were easy and painless, was literally finished in one day! Could not have been happier with the entire staff!
---
Reviewed on

6/23/2016
I had my dress altered here after buying it from their other store Tie the Knot, they were very fast at the alterations and had my dress completed after 2 weeks!
---
Reviewed on

6/07/2016
Lauren T
I purchased my dress here for my wedding in April! My experience was great from the moment I schedule an appointment to the day I picked my dress up from alterations. They gave a great selection of quality wedding dresses for all sizes. I recently visited them again this past... Read More weekend for my sister's wedding in December and their customer service is excellent! Thank you!
---
Reviewed on

6/06/2016
The BEST. My daughter shopped in two cities, before going to Georgio's. Their professional service was great. Tawnya helped in selecting the best design and style. Christie is extremely knowledgeable in alterations and did a wonderful job. Every detail was important to... Read More Georgio's staff.
---
Reviewed on

6/06/2016
Amy M
PERFECT! I came to Georgio's to find a different dress than I already purchased. We found an amazing dress (my perfect dress!) and it arrived very timely, considering our short timeframe. Alterations were also amazing! 2 appointments and it was complete... ready for Bridal... Read More Photos! Everyone was professional and courteous. Thank you for everything!
---
Reviewed on

6/06/2016
Casey E
What an incredible experience from making an appointment to picking my wedding dress up after alterations at Georgio's! I am from Waco originally, but live out of town now. I was a bit overwhelmed by the options, but did know the silhouette I wanted. Ashley Field was absolutely... Read More incredible in helping narrow down the options . The customer service was second to none. Georgio's did an incredible job on the alternations as well. They took great care of my dress and explained every step along the way. Highly recommend!
---
Reviewed on

5/25/2016
Jessica S
I bought my dress at Georgio's and had the best experience ever! The girls were so helpful and patient. I actually chose a dress I never would have thought about trying on if the girl had not brought it in to me to give it a try. I came in twice before I made up my mind and each... Read More time they were so helpful.
---
Reviewed on

5/24/2016
Jennifer K
I had a wonderful experience with Georgio's bridal. The staff is extremely professional, friendly, helpful, and have an amazing dress selection. I found my wedding dress, the girl's bridesmaid dresses, and mother-of-the-bride dress. I would highly recommend!
---
Reviewed on

5/16/2016
I would highly recommend Georgio's to any bride looking for the perfect dress! Their amazing selection, knowledgeable & helpful staff, along with their competitive prices, makes Georgio's a step above the rest! Much better than any of the 'chain' stores!
---
Reviewed on

5/02/2016
Nicole K
I got two dresses from Georgio's! When I bought the first one I had a totally different vision for my wedding so I decided to purchase a second one! Both were incredibly gorgeous!! When I wore the second one to my wedding, this past saturday, I felt absolutely beautiful! The... Read More staff at Georgio's was amazing and wouldn't let me walk out without knowing that I LOVED the dress I was going to wear!
---
Reviewed on

5/02/2016
Amanda R
I had a wonderful experience at their salon. They were extremely professional and helpful with any problems that I had arise.
---