Home

Gina Schild Photography
About this Vendor
The smile is the beginning of love.
It is my job to make you smile, and your job to have the best day of your life! I make sure to capture things you never even saw happen and the things that all the planning made happen. When you look back years from now, it will be my images that will make you remember your big day clearly and tell your love story.
Details
Artistic, Classic, Documentary, Dramatic, Lifestyle, Modern, Vintage
Bridal Portraits, Engagement, Trash The Dress
Getting Engaged, After Party, Rehearsals + Parties, Wedding
Destination Wedding Packages, Destination Weddings, Digital Files, Online Proofing, Photo, Printed Enlargements, Printed Proofs, Second Shooter Available, Social Media Sharing, Wedding Albums, Photo + Video



Contact Info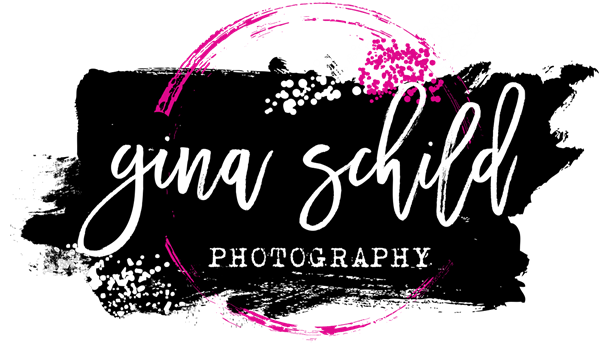 A new friend made
Reviewed on

10/30/2015
Maribelle R
She not only was our photographer, she now holds a special place in our heart. For our engagement shoot she literally got on the floor to not miss any good shots! When we got those pictures we couldn't believe how good she made us look! We will definitely contact her when babies... Read More are on their way!
---
Above and Beyond!
Reviewed on

10/30/2015
I reserved a session at the beautiful Julia Ideson Library in downtown Houston for my daughter's bridal portrait. Gina had never been there before so she made the trek down there to scope everything out weeks before our appointment. On the day, she was able to help us navigate... Read More parking and tell us who we should see. You can tell that Gina loves what she does as she was so excited to get those special shots. It was hard to decide on what pose to pick for her portrait!
---
Great Photographer
Reviewed on

10/22/2015
Brenda V
I got married in a small but lovely venue, and Gina captured the occasion from the wedding party gathering and preparing, to guests arriving, throughout the ceremony, fantastic and creatively posed photos after the ceremony, to the celebration at the reception. She was on... Read More time and professional throughout, and worked her magic without interfering or blocking anyone's view. She captured candid moments along with the more traditional and formal poses, and surprise poses that turned out so special. An example of this occurred after the ceremony when the guests had left to go to the reception venue and the wedding party was posing for the standard shots. Gina surprised us by having my new husband's adult son (who was the best man) kiss his dad on the cheek. My husband's expression of pure happiness in that moment is priceless. Gina also had my adult son kiss me on the cheek in the next shot, and I've framed these photos together as a keepsake. Gina used the natural lighting for some special effects, as well as professional lighting she brought with her. Her equipment seemed modern and versatile, and she obviously had experience as she was agile in switching lenses, adjusting settings, placing props and making sure everything was perfect. After we got back from our honeymoon, Gina contacted us and soon had photos for us to view. I was amazed at her work and what she had accomplished for us. Every one was perfect. I'll also tell you that I was a "mature", meaning over 50, bride, and plus sized. Gina is a "girl's best friend" in that she knew the best angles, best lighting, and used her intuition to me look younger, thinner, and really lovely. My biggest problem was deciding which photo to put on the cover of my wedding book....there were several that were worthy of that place of honor. I highly recommend Gina as the photographer for your special occasion. I am very pleased that I chose her for mine.
---
Reviewed on

1/09/2018
Kimberly B
We were so happy with our pictures of our big day and our engagement photos. Not only is Gina affordable, so is so pleasant to work with, and people are still raving over my images. She is a gem and so are her pictures.
---
Reviewed on

11/22/2017
Amber D
Gina is so easy to work with, she tells you exactly what she needs. How to stand, what looks good, and what doesn't. I'd use her over and over again. HIGHLY RECOMMENDED!!!
---
Reviewed on

10/31/2017
Laura L
We are so stoked over our images! Just amazing.
---
Reviewed on

9/30/2017
Sandy E
Gina was amazing to work with in my bridal photos as well as on our wedding day. She isn't afraid to get down low or climb on furniture to get the best shot. Our wedding photos are gorgeous, thanks to her attention to detail and enthusiasm. She has a great attitude and is very... Read More easy to communicate with. In the time leading up to our wedding day, Gina went out of her way to keep in touch with me (despite my schedule being crazy hectic!). I would recommend her to any one who wants something more than just regular group shots to remember their big day by.
---
Reviewed on

9/21/2017
Damian J
We hired Gina for our wedding photography and absolutely loved our images. Very professionally done, and a very professional service. I have absolutely no hesitation in recommending Gina Shild Photography!
---
Reviewed on

9/20/2017
Sandra H
We had a wonderful experience with Gina Schild Photography. I would recommend them again and again. One of my best vendors chosen.
---
Reviewed on

9/19/2017
Taylor L
I picked out Gina and pulled the trigger on her immediately. My wife, who I love very much, cannot make a good decision on most things. Gina was half the cost of another photographer we were looking at. Did I say half? The work looked the same to me, and I hired her. My... Read More wife made all the other choices and picks. My choice was the best. Dudes, take control now and hire this photographer for your photos. My wife thanks me every time she sees them. I can now ask 'who was right?' for as long as we both shall live.
---
Reviewed on

9/18/2017
I loved her and my mom loved her. Not only did she deliver wonderful pictures from my big day but she helped me make some major decisions in bad weather situations.
---
Reviewed on

8/19/2017
We hired Gina for our photographer and loved our images! Professional and artistic. Gina Schild Photography
---
Reviewed on

8/14/2017
Jennifer H
Gina was everything I wanted in a wedding photographer. She listened to my ideas for the wedding and the shoot and made a list of everything I wanted captured. She got everything and more! Her final shots were beautifully taken and beautifully edited! Now I have these lovely... Read More keepsake photos to remind me of this special day and it's all thanks to Gina!
---
Reviewed on

6/28/2017
Jacklyn H
BEAUTIFUL! Gina did a fabulous job taking our photos! She has the perfect "photographer" eye and captured the sweetest moments of our special day! I can't say enough about her level of personalization and how she truly LOVES her job! It shows in the work that she does. She even... Read More made sure to capture those "special" photos that we wanted in great timing and kept everything running smoothly! We love all of our photos and would recommend Gina to anyone!
---
Reviewed on

5/10/2017
Samantha R
I never realized how hard a photographer worked until I watched Gina at my wedding and reception. When I received my images, which were beyond spectacular, I was even more blown away at what she got that I did not even know about. We both are super happy with everything from... Read More start to finish. Thank you Gina for images we will proudly show off to everyone.
---
Reviewed on

5/10/2017
Hannah M
Gina was great for our wedding! We had an outdoor wedding and indoor reception and all of the photos were great. Only thing I would've done different is have a list of special photos I wanted, which I didn't think I needed (and Gina DID ask!). Anyway, Gina was fantastic!
---
Reviewed on

12/28/2016
Melissa W
I paid for my daughter and son-in-laws photos as part of my gift, but I let them choose the photographer. I was very pleased with Gina, from the payment process to the delivery of our daughter's special day. Thank you very much Gina, for everything.
---
Reviewed on

12/25/2016
Amber R
I could not ask for more than I received. Literally loved her and her work from the start and was not surprised at how great all of my images were. Thank you very much Gina & team.
---
Reviewed on

10/31/2016
Vanessa M
We are in love with all of our images, and we knew we would be from the moment we met Gina. Professional. Creative. Fun. Easy going. Outgoing. Everything you hope to get for your investment, you get plus more.
---
Reviewed on

10/31/2016
Genoveve M
I am picking up the prints from my daughter's wedding and I am just blown away. Gina and her assistant worked very hard at the wedding, and went out of their way to do things they did not even have to do. Thank you Gina Schild Photography for these beautiful images and prints.
---
Reviewed on

10/29/2016
Jack G
We had a fantastic wedding, just a great night overall. And less than two weeks later, we got to relive it all with the images Gina captured. When we looked over the images, there were things we had forgotten about and things we did not know about! Spectacular all the way... Read More around.
---
Reviewed on

10/12/2016
Rachel H
Gina and her assistant were awesome. They worked tirelessly the day of our wedding to capture every moment. We have so many favorites it will be hard to decide which ones to print. Gina was professional from day one and I am very happy we hired her for our wedding. I got... Read More tired towards the end of the day and it was Gina who pushed me to keep going and taking pictures! I am so grateful! You won't regret hiring her!
---
Reviewed on

10/12/2016
William B
Friendly and flexible wedding photography service! She's definitely one of the best out there! She pays attention to each and every detail to make the final result amazing! We truly got the most professional photos. Her prices are competitive and what you get is worth much more.... Read More Two big thumbs up! :)
---
Reviewed on

10/12/2016
Ari B
I booked a beautiful venue and wanted a strong photographer for our wedding. I got what I was looking for, and more. I'm in love with my images. It makes me smile every time I look at them! Thank you Gina!
---
Reviewed on

10/06/2016
Regina L
I am so happy I decided to go with Gina! It was a very pleasant experience for over a year now. Starting with engagements all the way to my wedding night. I picked Gina not only because her work was beautiful, but because she turned around her images in two weeks. I got... Read More mine in 7 days, and got to re-live my wedding memories and have new ones from things Gina got that I did not even now happened. Thank you Gina!
---
Meet The Owner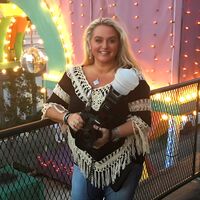 Gina Schild-Knowles
I am a photographer born & raised in Houston. I have a wonderful family and am very blessed to be able to use my camera to make a living. I love what I do, and I like to share that passion with my couples through the images I capture. While I am based in Cypress, Texas - I travel just about anywhere I am needed. Whether it is a short gathering of love at a courthouse or an all-day love fest, I shoot it! I come with professional gear, lights, cameras and ready to work! I use my camera to tell your day's love story with images you can revisit for years to come!