Home

Glenmoor Country Club
Book Your Wedding with Glenmoor Country Club
---
A BALLROOM IN CANTON, OH
About Us
The Glenmoor Country Club in Canton, Ohio, is ideal for couples looking for a complete wedding package in one location. Able to accommodate up to 550 guests and with a choice of two ballrooms and additional outside space, the facilities at the Glenmoor Country Club are as flexible as they are comprehensive. Overnight guests can make use of the 71 en-suite bedrooms available at the Bertram Inn; additional facilities include a full spa and fitness center.
The lush grounds at Glenmoor Country Club offer a stately setting for the grand, 1930s, Gothic-style building. The handsome red brick structure creates a castle-like ambience and the Jack Nicklaus golf course winding through the grounds provides a classic and refined backdrop for the club itself. Adding to the air of nobility, the club also contains a swimming pool and tennis courts.
The Chapel.
The chapel shows off the Gothic architecture of the Glenmoor Country Club to best effect, with the huge ceilings, white stone arches and the tall, narrow windows typical of the style. This is the largest individual space, able to host receptions for up to 550 guests, but with an open configuration that allows couples to use the venue according to their specific needs.
The Turnberry.
The Turnberry ballroom can accommodate 350 guests for receptions and—although still quite spacious—is a more intimate location than the Chapel. It can also be subdivided for smaller receptions. The decor at The Turnberry is simple, elegant and traditional.
The Grounds.
There are many spots available on the well-kept grounds of the Glenmoor Country Club for outdoor ceremonies, receptions and wedding photographs. The St. Andrew's Courtyard is a more enclosed outdoor space, which can be used for cocktails, ceremonies and photos; as well as for smaller receptions. It can accommodate up to 80 guests.
What You Should Know
At the Glenmoor Country Club, an on-site wedding coordinator will help couples plan every aspect of their wedding. Wedding packages at the Glenmoor include a one-hour hors d'oeuvres reception, a four-hour premium bar, champagne toast, cake cutting service and coffee station. Individual menus can be designed with the wedding coordinator, allowing for custom menus and catering matched to your individual requirements.
All weddings at the Glenmoor Country Club benefit from many services. They include food tastings, choice of place settings, linens and a complimentary centerpiece, valet parking and coat check. The Glenmoor Country Club provides full in-house service designed to give couples exactly what they need, providing a one-stop shop for stress-free wedding preparations.
Extra Perks
As you might expect, a venue like the Glenmoor Country Club—with its comprehensive facilities and full hotel service—is able to offer to-be-weds a number of unique perks:
Limousine service
Childcare
Massage wraps and other beauty treatments
Bridal showers
Bachelor and Bachelorette parties
Rehearsal dinners
Additional dining options, such as a pre or post-wedding brunch
From the Vendor
Glenmoor- A Fairytale Setting in Your Backyard
Discover the perfect destination for your wedding. Our fairytale castle is right in your backyard & features unique spaces for ceremonies & receptions, boutique hotel for out of town guests, full spa & salon and Signature Jack Nicklaus golf course. Call us for non-member pricing & your private tour!
Amenities + Details
Amenities
Handicap Accessible

On-Site Accommodations

Indoor

Outdoor - Not Covered

Reception Area

Wireless Internet
For more details about amenities, please message the Venue.
Commitment Ceremony, Interfaith Ceremony, Non-Religious Ceremony, Religious Ceremony, Same Sex Ceremony, Second Wedding , Vow Renewal Ceremony
Ballroom, Country Club, Historic Venue, Hotel
Bar + Drinks, Food + Catering, Planning, Service Staff, Transportation
Contact Info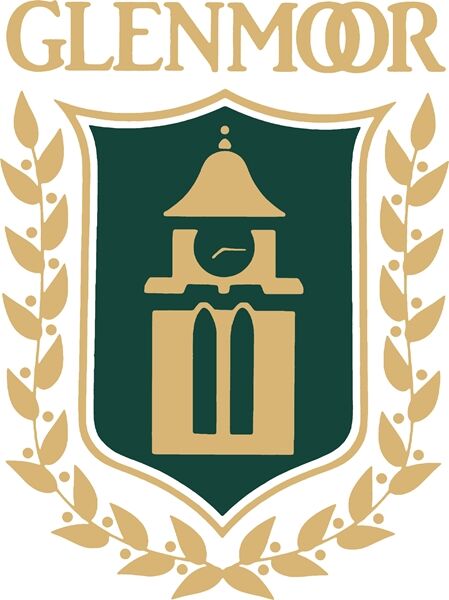 Reviewed on

6/11/2017
Julie B
My husband and I could not have been more blessed to have used Glenmoor Country Club for our wedding reception and festivities. Furthermore, we couldn't have been luckier to have our planner, Lisa, there to help us at every turn and every detail. She was INCREDIBLE in the... Read More process. Extremely professional. Prompt on communications. Gets things done when she said they'd be done and went beyond what we expected. . . .The wedding venue is absolutely gorgeous. The architecture and space was breathtaking. Our guests were blown away with the space and how it was decorated. The compliments never ended! Plenty of space to set up any configuration you want with multiple side rooms, outdoor patio for cocktails--truly gives you unlimited options for your wedding tastes! . . . Having the hotel connected to our reception was a must and the Bertram Inn did a phenomenal job accommodating our guests at an extremely reasonable rate for our Saturday wedding in June. . . the golf course is 5-star and worth it for any guests looking to hit the links--my Husband played twice in 3-days. . . . We cannot say enough about our experience with Glenmoor Country Club, top to bottom. We loved it and are appreciative that we were able to have you guys help celebrate our marriage with family and friends!!!
---
Reviewed on

10/20/2016
Connie B
Glenmoor Country Club is simply the best of the best! From the breathtaking Chapel Ballroom to the impressive chef created cuisine to the unparalleled professionalism of the staff, Glenmoor CC is truly a memorable experience for not only the Bride & Groom, but also for each and... Read More every wedding guest! It is truly a fairytale venue with an exceptional staff that knows how to deliver a true dream wedding. Hannah & Kevin's Wedding weekend at Glenmoor CC will long be remembered for its beauty, attention to detail, and pure joy that only a special place like Glenmoor CC can provide!
---
Reviewed on

10/16/2017
Stacey S
Best venue hands down! So easy to work with throughout the whole wedding process. Abbey did an amazing job of making sure everything went smoothly. All the staff was so nice and attentive. Such a unique and beautiful venue to celebrate a special day!
---
Reviewed on

8/03/2017
Jeremiah J
We had such a wonderful experience hosting our wedding at the Glenmoor! I was a little skeptical of hosting our wedding in Ohio because I'm a California girl, but the Glenmoor met all our needs and so much more. Lisa Ahlers is truly the best and made the process so fun. The food... Read More was delicious and everything was set up just as we requested. In addition, all the staff were super helpful and sweet. My husband and I can't wait to come back to the Glenmoor to celebrate our anniversary! Christine and Jeremiah Jackson
---
Reviewed on

6/25/2017
Lauren A
I could not say enough wonderful things about Glenmoor. We had a long engagement and thus had the opportunity to work with two different wedding coordinators there, and they were both absolutely wonderful. Everyone was so accommodating and fantastic to work with. I truly do not... Read More even know where to begin. From the catering (you would be hard-pressed to find better food) to their execution of your wishes, they were fantastic. I will say, overall, I would recommend Glenmoor in a heartbeat - our wedding was truly beautiful, and I do not believe it could have been more breathtaking anywhere else. However, in the spirit of honesty, I feel compelled to mention a few small downfalls: 1. The valet service is not ideal. Overall, the staff at Glenmoor is absolutely wonderful, but when my now-husband asked for help unloading supplies the day before the wedding - in a torrential downpour with a ton of people standing under the awning out front - no one offered to so much as hold a door for him. I was absolutely livid. Otherwise, though, the staff was unflinchingly dedicated. 2. We did have to ask twice on the day of the wedding to have a pitcher of ice water delivered to the women's locker room. Reportedly, both locker rooms were absolutely stifling. The restaurant attached to the men's locker room supplied them with ample cold beverages, but the women were not as lucky, and it was probably about half an hour from our first inquiry until it was delivered. 3. Their hotel - the Bertram Inn... I would not wish it on my worst enemy. I could only offer a single star if I could rate it on its own. I do understand that it is an old building and that a lot of things are outdated, but it was not a pleasant experience. On the plus side, the staff were very welcoming, and the room had its own thermostat, which is a big deal for me, but that was mostly the extent of it. The convenience of having a room right up the stairs from the ceremony and reception space was invaluable, and for that we did not waste a single penny, but the bed was rock hard and shook completely if one of us so much as shifted our weight. The pillows were painfully thin, and the sheets smelled as if they hadn't been slept in - or changed - in the last 40 years. The walls are very thin, and we quite vividly heard doors opening and closing all night long. The bar was "stocked," but there was nothing in the mini fridge, so all of it was warm, and opening one of the bottles of water cost us $3.50. The only "food" offered was a mint Harry London's bar and a small pack of buckeyes - neither of which we were inclined to open. Considering the smell of the sheets, I would actually be a little concerned as to their age anyway. We had booked the room for the night before and the night of our wedding. We live 20 minutes away, but we left at 1:30 in the morning the night before the wedding to go home and checked out at 10:00 the next evening so that we could sleep in our own bed. Thankfully, we were the only people involved in the wedding to book a room there. If you have friends or family coming in from out of town, I strongly encourage you to send them to the Holiday Inn first. Granted, none of those are monumental issues, and all are easily dealt with. Nothing in any way, shape, or form impeded our special day from being the absolute best day of our lives - hence the five-star rating. At the end of the day, we would not have changed anything for the world.
---
Reviewed on

3/20/2017
Brenna H
We had a themed wedding reception (Harry Potter) and Glenmoor worked with it and it was BEAUTIFUL. Our guests are still raving about how lovely yet fun everything was! The food was delicious and Lisa was wonderful to coordinate with! The girls also had hair and makeup done at... Read More the spa and it was gorgeous! Thank you to all!
---
Reviewed on

1/19/2017
Ashley P
My husband and I cannot thank the Glenmoor enough for making our entire wedding weekend absolutely perfect! Our guests commented not only on how amazing all of the food and beverages were, but on the service they recieved as well, which was huge for us! We are pleased with our... Read More wedding coordinator who went out of her way to make sure our entire day was perfect and stress free. They accomidated all of our wants and needs! We had a wonderful experience with guests staying at the attached hotel the entire weekend as well! If you are looking to have your ceremony and reception as well as a hotel attached to it, this place is perfect!
---
Reviewed on

10/05/2016
Dana P
I got married at Glenmoor on Labor Day Weekend and it was an amazing experience! We started with Gwen as our coordinator and had a seamless transition when Lisa took over, which is even more impressive that I was planning the wedding from two states away. The service was... Read More excellent, the outside patio provides an amazing view for an upscale yet personalized ceremony. Lisa took care of all the little problems throughout the day and I got to sit back and enjoy myself. My only complaint is that the reception room was painted canary yellow 6 months before my wedding. It's pretty bad and I think Glenmoor should seriously reconsider the color, but otherwise the weekend was great! My guests loved being able to walk back to their rooms after a long day.
---
Magical Wedding
Reviewed on

9/14/2015
Bridget O
We chose Glenmoor Country Club for the location originally because guests were coming from Michigan and West Virginia. But I have to say we got so much more. The Bertram Inn is connected to the country club so we were all able to stay the entire weekend in the same place. No... Read More one had to worry about how to get to rehearsal dinner, the wedding or the reception. If you could walk upstairs you were good to go. Everyone was so very helpful, from the valets, front desk, housekeeping staff and wedding coordinator, Gwen. I would recommend it as a premier wedding venue. Thanks Glenmoor!
---
Absolutely wonderful!
Reviewed on

11/19/2013
We decided to use Glenmoor for our wedding based on the character and beauty of the chapel room (reception hall), the fact that there is a hotel attached, but mostly because we connected so well with Glenmoor's wedding coordinator. Melinda was accommodating (she made sure we... Read More had everything we asked for), very attentive to all of our questions, and filled in the blanks we didn't think of. She helped us make our wedding unique and unforgettable. Our guests raved about the gorgeous building, and especially the great food. The service before and during the wedding was amazing. We brought our own Greek pastries and they gave us a place to plate them, bringing us water and whatever else we needed to get our job done. Afterward they brought all the gifts to our bridal suite. Such wonderful touches to make everything stress free and wonderful! I thought that everything was reasonably priced. Bonus: they have a full spa and fitness center in the hotel. I had massage and mani-pedi before the wedding! The people that work in the spa are amazing and so accommodating. We were so happy with our wedding. Thank you so much Melinda and the manager, Myron! We won't forget your wonderful service and for helping to make our wedding such a great day. We had a wonderful time!!!
---
Great Venue - Poor Service for the Cost!
Reviewed on

5/02/2013
Candy H
While I am trying to have great memories of my beautiful wedding, I unfortunately still have to deal with the wedding coordinator as she billed me for surprise expenses after the wedding. The venue is absolutely gorgeous, the service staff is very professional, and the food is... Read More phenomenal. BUT!!!! You will end up paying so much more than you plan as nothing extra is included in the original cost of the wedding. They will bill you for absolutely everything. With a very 'simple' wedding at the Country Club, I compiled a bill of nearly $20,000. My guest absolutely loved the venue and thought it was a beautiful wedding, but seeing behind the scenes showed me many flaws with the wedding. The wedding coordinator is, frankly, very very inexperienced. When I expressed my disappointments with the wedding rehearsal and the wedding itself, she responded with faulting my husband's wedding party, my pastor and my father!!!! A good wedding coordinator is able to manage all the aspects of the wedding, and she was unable to... at all! If the wedding was the end of my contact with Glen Moor, I would have much better reviews but as I have to work with them to settle surprise fees and unprecedented expenses, my opinion of the Country Club is sinking... quickly!
---
AMAZING FOOD
Reviewed on

9/10/2012
Danielle R
We have gotten so many compliments on how amazing the food was.
---
gorgeous venue!
Reviewed on

6/10/2012
Emma b
It's the perfect venue for an old world feel. The food is excellent and you get a ton of it depending on which package you choose. The wedding coordinator Emily is wonderful- she's prompt organized and acts like she really loves her job so I really enjoyed the process with her.
---
Review for Glenmoor Country Club
Reviewed on

5/10/2010
Michelle E
The club was formerly a monastery and still holds many of the building's original features. The area where the ceremony and reception were held, The Chapel, was originally the chapel where mass was held. The golf course and grounds provided wonderful photographs.
---
Review for Glenmoor Country Club
Reviewed on

8/27/2007
Robin M
The ambiance, candlelit 'chapel', and of course the most amazing food ever. The service was also impeccable!
---
Meet The Coordinator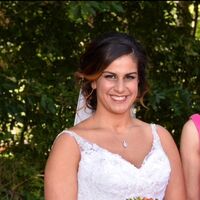 Abbey Samson
Hello! As the Wedding Coordinator for Glenmoor Country Club, it is both my privilege and passion to help your wedding with us be memorable and stunning. I pride myself and our staff in our attention to detail, friendly faces, and personal interest in you and your guests.