Home

Go 4 Baroque
About this Vendor
Go 4 Baroque string quartet and ensembles
Let Go 4 Baroque, a "Best of Weddings 2011 - 2115" and Hall of Fame winner, give your wedding the elegance you've always dreamed of. With 20 years of wedding experience, we have the knowledge to help you create the atmosphere you desire for your once-in-a-lifetime event.
Details
Classical, Pop, Rock, Celtic
After Party, Rehearsal Dinner, Ceremony, Cocktail Hour, Reception, Wedding
Live Music, Sound Equipment, Music
Contact Info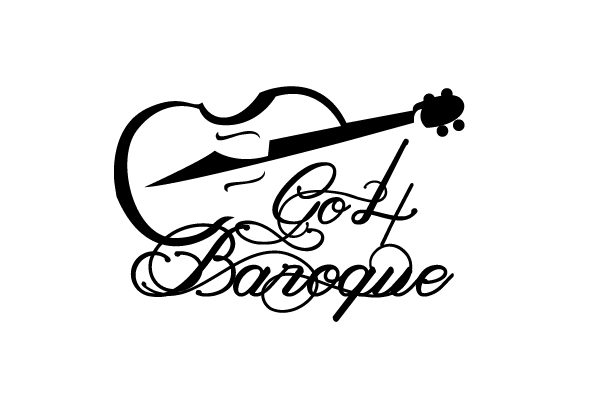 Reviewed on

10/03/2016
Kathryn F
Go 4 Baroque was incredible, we utilized their quartet for our wedding on 9/17/16, and they were amazing to work with, honestly one of our favorite vendors to work with throughout the entire process. They learned two songs for us, including having the sheet music created, and... Read More learning the tune for the big day. Needless to say they nailed both of them, along with everything else they played. One of the songs they learned specifically for us was used for the processional, and it was really special to my Fiance and I when we were walking down the aisle They were professional throughout the booking / planning process, and especially on the day of the wedding, they showed up early, had a professional appearance, and just did a fantastic job from start to finish. We had some readings throughout the ceremony, and with 200+ guests we needed to use a microphone for the readers / officiant, they even helped set up, and move the microphone around during the readings, which was a huge help as we didn't think of this detail beforehand They also played for our cocktail hour, and our guests loved it, we had a semi-formal barn wedding, and the string quartet just made the entire ceremony and cocktail hour so welcoming, and really fancied it up a bit Lastly, they even advised us during the planning, and spoke their minds on some items they thought we could tweak a bit, every piece of advise they gave us was perfect, and we are so glad we listened to them on a couple of details, true pros! I could go on and on, if you need professional ceremony musicians, book them, you will not find a better source
---
Reviewed on

6/15/2017
Maddy E
Janel was easy to communicate with and very professional. The music was beautiful on the big day, and we got multiple compliments on the variety of music that was played at the ceremony and the cocktail hour. Thank you so much for making our day so special!
---
Reviewed on

5/08/2017
Samantha R
Janel and this group of talented musicians were a dream to work with! They communicated in a timely manor, were organized and played a wonderful selection of music for our wedding! Everyone absolutely raved about them at the wedding!
---
Reviewed on

1/26/2017
Kathy S
We chose Go 4 Baroque for our August, 2016, wedding, and I couldn't be happier with their performance! I LOVED having a string quartet at our wedding, it made the ceremony so special. Communication with Janel was very easy, she was so helpful and prompt and always willing to... Read More talk when I had a question. They looked very professional, and although I couldn't hear them other than when I was walking down the aisle, I am so grateful they were available and willing to drive the extra distance for our wedding day!
---
Reviewed on

12/16/2016
Vesna P
I'm a former violinist, so choosing the right string quartet to play at my wedding was very important to me. Go4Baroque not only met my expectations, they exceeded them! They played all of the songs I'd requested and did a fine job. Additionally, they dressed nicely in black... Read More which made them look very classy/professional. We had an outdoor wedding with outside background noise, but the quartet could be well heard throughout the venue. And we honestly couldn't be happier! Thank you so much guys - you helped make our wedding ceremony so perfect!!! :)
---
Reviewed on

11/09/2016
Laura H
They did a great job and it added a beautiful element of class to the wedding and cocktail hour!
---
Reviewed on

9/28/2016
Megan S
I would highly recommend Go 4 Baroque!
---
Reviewed on

9/18/2016
Sarah H
Janel and the crew played wonderfully for the ceremony. I was very happy about their performance and how easy it was to set them up initially to play for my wedding. They were one of the few vendors that it was actually a pleasure to work with!
---
Reviewed on

8/24/2016
We could not have been happier with the music provided by Go For Baroque at our daughter's wedding earlier this month. The quartet was extremely professional. Their music set the tone at the church; it was elegant and beautiful. We received several compliments on it... Read More immediately following the service, and we recommend Go For Baroque wholeheartedly.
---
Reviewed on

8/08/2016
They were amazing! Absolutely wonderful!
---
Reviewed on

7/24/2016
Bridget L
Excellent job by this string quartet for our wedding ceremony. I didn't even get a chance to see them before the ceremony to make sure everything was good to go, but I didn't need to - they were very professional and handled everything perfectly, making it nice and stress-free!... Read More Beautiful music performed by this group.
---
Reviewed on

7/19/2016
Lauren P
I chose Go 4 Baroque due to their great reviews, and I wasn't disappointed. As the bride, I didn't get to hear much of the strings leading up to the ceremony, but my guests have said they did a wonderful job. They were very professional sitting in front of all my guests. It was... Read More truly a dream come true, and much more affordable than I had imagined. Thanks so much for your work!
---
Reviewed on

7/09/2016
Laura F
Fantastic!
---
Reviewed on

7/08/2016
Kim S
Janel and her team did such an amazing job for our ceremony and reception. What a classy wonderful addition to our day! The quartet played through dinner and our guests were delighted with their entertainment and skill. They played everything on our list and even learned a... Read More song for us. Can"t go wrong with Go 4 Baroque!
---
Reviewed on

7/05/2016
Janelle H
My wedding planner Nikki Johns had suggested using Go4Baroque and I couldn't have been more happier with their level of service, flexibility, and ability to communicate with me (I was planning a wedding in MI from Australia!). Their music really set the mood and everyone was... Read More talking about how beautifully they played. The members were all so nice and genuine; I could tell they really loved their job. Thanks Janel and Go4Baroque for making my day so special
---
Reviewed on

6/20/2016
Janel made the process of selecting music and figuring out timing so easy! She was very flexible and even let us add on an extra 15 minutes a few weeks before the wedding. The ensemble was professional and needed little direction in setting up their very own awning at the... Read More outdoor venue. Our processional theme was something they didn't have in their repertoire at first, but they gladly found the music and played it as a quartet arrangement.
---
Reviewed on

5/04/2016
Cristin S
I had an amazing experience working with Go4Baroque! Even with very specific requests that I had, and customized arrangements that I provided, they acted like it was no big deal- and performed so beautifully. So many of my guests complimented the quartet. I'm so glad they... Read More were part of my wedding ceremony!
---
Awesome musicians
Reviewed on

1/30/2016
Brianna S
We hired Go 4 Baroque to play during our wedding ceremony and cocktail hour. They were professional and they played beautifully. We had them play more traditional music at the ceremony and string quartet versions of modern songs at our cocktail hour. At the cocktail hour... Read More especially, our guests were singing along and a ton of people commented on how much they loved the music. I would recommend them to anyone.
---
Reviewed on

1/03/2016
Beautiful!! You recently played at our daughters wedding and I wanted to tell you it was perfect. Your musicians are very professional. Responded to our emails very promptly. The music was beautiful. Would hire you again and recommend you to anyone in need of a musician for... Read More their event. Thank you again Sarah
---
Perfect Pair
Reviewed on

10/30/2015
Stephanie S
Go 4 Baroque was the perfect pairing for our outdoor ceremony. Their music sweetly perfumed the air & set the tone for the evening. They even learned a song to accompany our soloist. So grateful they were a part of our day!
---
Reviewed on

10/28/2015
Kimberly B
Go4Baroque is a wonderful addition to any event!! We hired them, as a string quartet, to play at our wedding ceremony and for another 1 ½ hours at our cocktail party. We knew we wanted a quartet who would play contemporary music, and Go4Baroque has the best selection around!... Read More If there's a song you would like them to play and it's not on their list, it's super easy and a minimal fee for them to learn it, plus you can feel great that you're adding to their song selection for others' future events. I wish we were able to hear more but we had to take photos. What we heard was wonderful and our guests were really excited about the music! All of our communication was through Janel, who made the planning process easy and fun. When we made a creative choice that would not have gone smoothly, she explained politely why and what she would recommend, and also said they would do whatever we decided. It made sense, so we went with her expert recommendation. I'm very thankful that Janel was able to kindly give us advice and work with us to create the best event possible instead of just going along with the first thing we mentioned. That's the sign of a true professional! I highly recommend Go4Baroque!
---
Wonderful String Quartet
Reviewed on

10/26/2015
Amy N
Go 4 Baroque did an amazing job during our wedding ceremony. They played all of the songs I requested, and even improvised when a grandmother was late to walk down the aisle. I would recommend this ensemble to any one getting married and looking for beautiful music to... Read More accompany the ceremony. Thank you Janelle and the rest of Go 4 Baroque!!
---
Outside Quartet
Reviewed on

10/18/2015
Megan P
AMAZING! They did a wonderful job! They played before the ceremony started and during the cocktail hour and everyone thought it was great! They were in touch throughout the entire process and helped me pick out songs to fit our event. Absolutely perfect touch to the day!
---
Wonderful!!
Reviewed on

9/12/2015
Ashley R
Wonderful musicians!! Would choose them again in a heartbeat!
---
Reviewed on

9/09/2015
Kristin C
Go 4 Baroque was recommended to us and we are thrilled to have found them! We planned our wedding from CA and Janel and her team were exceptionally efficient, helpful, and accommodating in helping us arrange the perfect event! Not only was the process simple and efficient, but... Read More they have a broad repertoire, fantastic communication, amazing talent, and were tremendously helpful in helping us with ceremony timing and recommendations. Thank you, Janel and team - we are sincerely grateful that you were such a wonderful part of our dream wedding! We loved every single song, every sound, and we appreciate your flexibility and assistance in ensuring that our day was amazing!
---