Home

Goei Center
About this Vendor
Be Inspired
The Goei Center, pronounced "Go E" Center, is one of Grand Rapids' best kept secrets. Formerly the Kindel Furniture Factory, the Goei Center is a contemporary, loft-style venue with urban elegance and artistic class and features some of the most modern and sophisticated design elements.
Amenities + Details
Amenities
Bridal Suite

Handicap Accessible

Indoor

Reception Area
For more details about amenities, please message the Venue.
Ballroom, Historic Venue, Loft
Contact Info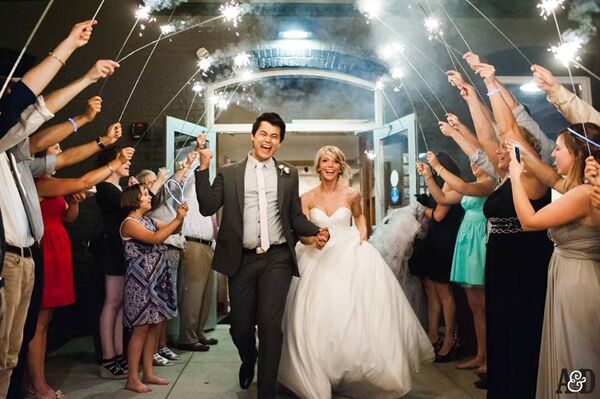 818 Butterworth St SW, Grand Rapids, MI
Amazing Venue!
Reviewed on

1/13/2015
My daughter's wedding was on New Year's Eve 2014. We wanted a venue where the wedding ceremony and the reception could be at one place just in case a Michigan Winter Storm hit. We looked at several venues, but kept comparing everything to The Goei Center. So, we booked it and we are so glad we did! The old factory atmosphere mixed with elegant chandeliers and glittering table decor made for a stunning New Years Eve party atmosphere. The wedding coordinator was a dream to work with, walking us through every step of the planning . We would highly recommend The Goei Center for any event or wedding. You will be glad you did!
---
Loved my reception
Reviewed on

7/29/2015
Kylie P
Lindsay Lieffers (wedding and event coordinator) truly made the difference! She is so sweet, understanding, and is amazingly talented at what she does. Goei Center- Beautiful center for a reception. The exposed brick and old floors fit my vision for my reception. It is VERY expensive. It was disappointing to see you had to pay extra for the projector/screen for a slideshow. Our slideshow was 8 minutes long and they charged $500 to rent their screen and audio. That is ridiculous!!!! Luckily, Linsday suggested only renting the screen and using our DJ's speakers to save money (thanks Linsday- this is why I love you!) We also had to use Eastern Floral for our reception flowers- they did NOT compare to our other vendor we used for our bouquets and ceremony flowers. They were overpriced, sparce, and were not blush in color as requested. Thanks Linsday for all your work for our reception. You were amazing and are a GREAT asset to Goei- the changes you made with their facility within the eight months we worked with you were appreciated and will do good things for future events and clients.
---
Gorgeous Venue
Reviewed on

10/30/2014
Stephanie S
The Goei Center was the perfect venue for our indoor ceremony and reception. It's a beautiful space and we received so many compliments from our wedding guests. The Goei Center did recently go through a staffing change so I actually worked with 3 different wedding consultants throughout my 2-year engagement, but Lindsay (current wedding consultant for Goei Center) and Brenda (current wedding consultant for Eastern Floral) were both amazing to work with. They were both so responsive and flexible and allowed me to bring in many of my own decorations. I would highly recommend the Goei Center!
---
Beautiful Venue
Reviewed on

10/05/2014
Allison D
Amazing location for our ceremony and reception! We received so many compliments from all of our guests. My only complaint is that our wedding consultant was fired throughout the process and there was extremely poor communication with the replacements.
---
Walk away...
Reviewed on

9/11/2014
4 different wedding planners.. The first girl quit right after we booked the venue.. It's not like she was anything special to begin with but you think we would have gotten a call? Nope just pushed off to the side.. Found out from my neighbor we didn't have a wedding planner anymore.. So I called them and I got the wedding back on the right page.. This is where I meet Brenda and christa.. Number 2 and 3.. Christa sat us down to talk about flowers and before you know it we where talking about her wedding and how the family won't be able to come together and her troubles with her man and that they should just elope... Ok whateves everyone has their things so what about flowers? Showed us one picture of bells of Ireland.. You have an entire flower shop in your office?!?! You couldn't show us those? Could work on price at all?! Then there was Brenda.. Oh I'll take care of you guys.. The wedding will be perfect.. Sure you threw in lighting that was already promised to us thru Lisa thanks? But you didn't really do anything for us besides that.. Moved a few tables but I'm guessing you had the boys and cleaning crew do that.. Then the wedding night come and there is people having a meeting in the dressing room we had everything in... And a 4th wedding planner!! I don't even remember her name I just remember being introduced and the next time I saw her at the end of the night she was throwing away flowers without my approval... Yes the goei is beautiful and we had a perfect wedding but that's because I busted my butt to make it happen.. It's terrible how poorly we where treated and you should strongly reconsider booking this venue...
---
Beautiful venue
Reviewed on

7/19/2014
Christy
The Goei center was the perfect place for our wedding. It's spacious, beautiful, and not the typical ballroom type atmosphere. The separate areas give guests the opportunity to mingle without music blasting in their ears. Lots of room to set up extra activities for those that don't dance ( we had a homemade photo booth, candy bar, and 2 sets of corn hole/bags boards)The only complaint I would have is that there were some miscommunications as the coordinators changed during the final stages of planning. the original coordinator I was working with (Kylie) moved just a few months before our wedding. Her replacement was therefor relatively new when our big day rolled around. Many of the other vendors I had in line were so used to working with Kylie, that they were inconvenienced by Lisa's slow response to them. They did have to call me for many things that would otherwise have been managed by the coordinator. I would think and hope that by now she would be more settled in though. I would highly recommend this venue to all brides, but especially to those who are looking for an atmosphere other than the standard banquet or ballroom.
---
Perfect Place
Reviewed on

6/03/2014
Karen S
The GOEI Center was the perfect place for the vintage theme I had in mind. The exposed brick walls and wood floors are beautiful. It is HUGE! We had the ceremony and reception there with 150 people and there was plenty of space. My guests loved that the bar was separate from the dance floor so there was a space to take a break and relax on the leather couches. Another big plus is that there is parking on site, which is a huge bonus since most places in downtown GR don't have parking. I would recommend this venue to anyone.
---
Looks Like They Need Kylie Back...
Reviewed on

1/26/2014
The overall day was great! Everything looked spectacular...the only problem was working with Lisa Marie. She was very rude on multiple occasions even going to the extent of calling my uncle and "Old asian man" when describing him. We had multiple complaints of how unprofessional and just overall rude she was. I would not recommend working with her.
---
Beautiful venue, easy to work with
Reviewed on

9/27/2013
Paige W
The Goei Center is an amazing place - the exposed brick walls and hardwood floors were exactly what we were looking for in a venue! This facility is large enough to host the ceremony, cocktail hour, and reception for 125 people and not be crowded (this was important to us since we were planning a winter wedding). We received lots of positive feedback from our guests about this beautiful venue; and the plus side was that there wasn't much need to decorate, since it's a showroom for Eastern Floral. :) The layout that Kylie (coordinator) created worked brilliantly! She was very easy going, responsive, and knowledgable about the venue and flowers. Because the Goei Center is home to some businesses, we had to have an evening wedding. This wasn't really a concern for us though, since we wanted our family and friends to party with us all night! We really couldn't have asked for anything more for our wedding!
---
Goei Center
Reviewed on

7/03/2013
Alyssa B
The Goei Center was so beautiful and the staff was always very helpful. Kylie, the coordinater, had so many wonderful ideas and made the wedding planning process so much more enjoyable!
---
Goei Center
Reviewed on

10/31/2012
Katie C
We had our wedding reception at The Goei Center. It was WONDERUFL! Kylie was very easy to work with; quick to respond to phone calls & emails. Although this venue was more expensive than others in the area, it was well worth it. I got so many compliments on the space itself during & after the reception. People really enjoyed the fact that they could be in one half of the room dancing & being loud, or in the other half of the room quietly talking & visiting with others. Although you have to have your flowers through Eastern Floral, they were willing to work with me. I re-did my quote 1 or 2 times until I got what I wanted.
---
Our favorite part of our wedding day
Reviewed on

9/03/2012
Anna C
We have said repeatedly since our wedding that the Goei was the best money we spent out of our budget. Working with Kylie was great, and she helped us plan our wedding in a way that was very low stress and helped clarify details so that our wedding day went smoothly. We even had a last-minute shipment of a bridesmaids' sash, which Kylie handled before I even arrived on my wedding day. Our wedding day was rainy so instead of going downtown for pictures we just stayed at the Goei and took pictures around the venue. They are amazing. The venue itself doesn't need extra decorations and has ample spaces for photo ops. Overall, the beauty of the Goei Center was the biggest compliment we received on the day of our wedding :).
---
Amazing Venue!
Reviewed on

4/19/2012
Kassi D
We looked at several different venues for our wedding and we kept finding places where the pictures online looked better than the venue in real life... the Goei Center was BETTER than the pictures! Such a unique and amazing venue. All of our guests loved it too and couldn't stop raving about how beautiful it was with the indoor water fountains, the fish, and the overall modern look. Kylie, the wedding coordinator, is so great to work with and was in constant contact with us. The day of our event Richard was there to address any concerns for us. We could not have been happier with our wedding day at The Goei Center! We had both our wedding and reception there and it was so beautiful!
---
Best Venue in GR!
Reviewed on

11/20/2011
Amy E
When Doug and I were looking for a venue for our wedding we knew we wanted something unique. When we came across the Goei Center (it was actually suggested we check it out by a friend of the family who was also getting married there this year) I fell in love and actually changed our initial wedding date in order to be able to use their facilities. As previously mentioned, the rental rate was a little high but was overall a pretty decent value as the price included the tables, the incredible chairs and loads and loads of character (not to mention with all the art and floral arrangements on display there was little need for decoration in the ceremony/cocktail area). The space is absolutely beautiful with a modern vide .... I can't even begin to count how many compliments we had on our choice in venues. We were locked into using Eastern Floral for our flowers/centerpieces but were very happy with their work. We also had to select a caterer from a list of preferred vendors provided by the Goei Center. For me this was actually a blessing in disguise as too many options can be a little much for my indecisive nature. Another major upside to choosing the Goei Center .... the facility director Kylie! I can't even begin to describe how helpful she was, not only throughout the entire planning process but the day of the wedding as well. Knowing she was going to be there on our big day put me completely at ease and allowed me to sit back and enjoy the ride!
---
Amazing Unique Venue
Reviewed on

10/17/2011
Jennifer S
I just had my ceremony and reception all in this same beautiful facility, and it couldn't have gone any smoother. Kylie and the staff at the Goei are so helpful and they genuinely care about what you want on your wedding day. The facility has so much character, beautiful old wood floors and it's constantly decorated with flower arrangements everywhere. It's a nice big facility, too, so your guests can have room to move around and explore all the fountains and the beautiful things to look at. We decided to save our guests travel time and just do everything all at once and use all of the facility, so immediately following our ceremony near the Koi fish pond we had guests move to a different area of the Goei for appetizers, and then finished off the evening in the large reception room for dinner and dancing. I couldn't have been happier with this venue- my husband and i weren't into the whole golf clubhouse/banquet hall vibe, and this place was that perfect indie-ish unique spot with lots of character. It really set the tone for our wedding. I highly recommend at least walking through this facility- you will fall in love!
---
Reviewed on

7/06/2011
Ashley D
The perfect reception venue. It was beautiful!
---
An AMAZING venue and service!
Reviewed on

6/17/2011
Jamie W
We recently had our reception at The Goei Center and loved every minute of it! My husband and I both love downtown GR and wanted a modern look with a city feel...The Goei Center was the perfect venue! We had sooo many compliments from the decor (which is already beautifully set up by Easter Floral...so you save in decor:) to the great service. Kylie, the event coordinator was a pleasure to work with and gave us great tips as well as listened and helped us with every detail and need we had. Kylie made the experience even that much more enjoyable! We didn't have to worry about a thing on our big day! If you want a first class reception that won't break your budget I would definitely recommend The Goei Center to every bride to be! :)
---
Unique wedding venue in Grand Rapids
Reviewed on

5/26/2011
Keri C
I held my wedding reception at the Goei Center in May 2011 and absolutely loved the space! My husband and I were both living in Chicago upon being engaged, and we wanted a unique city/loft space similar to those found in Chicago and we definitely found that in the Goei Center. It is a one-of-a-kind spot in Grand Rapids and you will not be disappointed if you choose them to host your wedding events. The rental is a bit on the high side, but it does include tables & chiavari chairs - so you do save there. Kylie was very responsive to any questions or needs that we had. Paula with Eastern Floral was great as well and we loved our flowers - she gave us unique ideas but worked within what we wanted too. Overall, our experience at the Goei Center was great. If you are looking for a unique space that will leave your guests talking, this is the place for you!
---
Bride
Reviewed on

5/11/2011
Jennifer R
We had our January wedding at The Goei Center and it was an all-around wonderful experience! The building is beautiful and unique with the wood floors, brick walls, and exposed ceilings. There are also plenty of windows in the building so we took indoor pictures before the ceremony that turned out fantastic. The space is very large so we were able to have "cocktail hour" and dinner in separate areas of the building. Kylie was professional, courteous and very attentive to our needs. We really enjoyed working with her and the entire team at The Goei center. I was also very pleased with Paula at Eastern Floral (you must use Eastern Floral because they are both owned by the same company). I had heard rumors that Eastern was very expensive but they were able to work with our budget and our flowers were beautiful. I would highly recommend The Goei Center!
---
Mother of the Groom
Reviewed on

5/03/2011
Barbara C
Awesome location, pictures were fantastic taken inside this lovely building. Overall wonderful venue to do the wedding and reception all under one roof. Made it so much easier for all of us and guest. We had a major misunderstanding on the rental cost and what was to be included We work with Kylie so check your contract and make sure you get it all in writing. She had quoted me one price and then stated she never said that. The bar is also an additional cost, $50.00, which we weren't informed of until the day before the ceremory. We were down to the wire so we didn't say anything to upset Kylie anymore. She has quite an attitude and we didn't need anything to go wrong or ruin the day. I had sent my hair stylist to the Goei Center, because we love it so much, to look at the location for her up coming wedding. They, our stylist and her family, all said that Kylie was rude and unprofessional to them at their appointment and booked another downtown location. It's a truly magnificent building and appreciated all it's splendor and attributes for such a special occasion.
---
Meet The Coordinator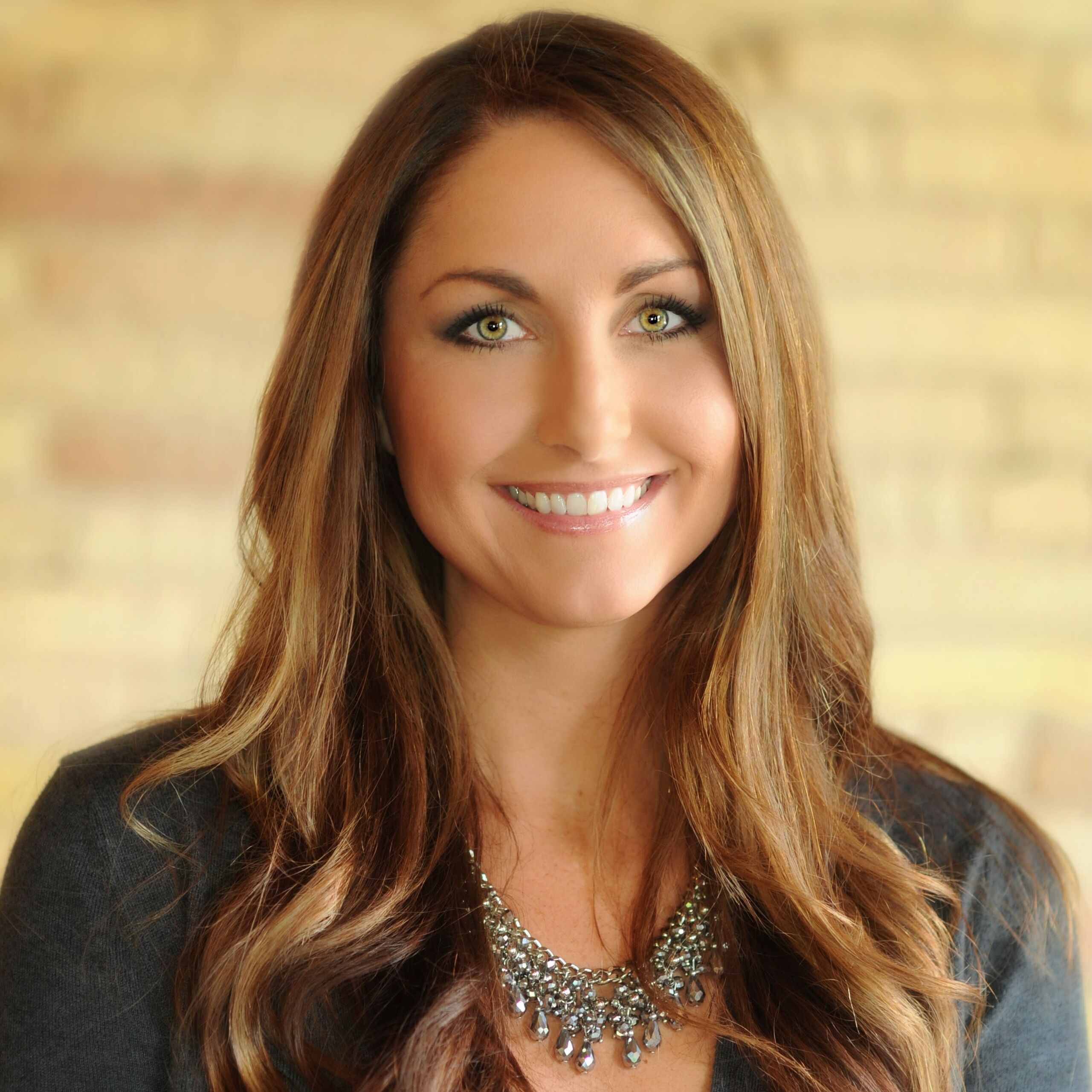 Lindsay Lieffers
I would be honored to work with you for your special day here at the Goei! I truly love my job and am passionate about helping you create lifelong memories.
Send Message