Home

Grand Central Party Rental
About this Vendor
When It Has To Be Perfect!
Grand Central Party Rental is a full service Party Rental Company serving Middle, Tn. With two locations to better serve our customers, Corporate in Madison, TN and our satellite showroom in Brentwood, TN. One call for everything you need from Tables, Chairs and Linens to Tents, Draping and China.
Details
Lighting, Chairs, Generators, Linens, Lounge Furniture, Tables, Tents, Rentals + Equipment
Contact Info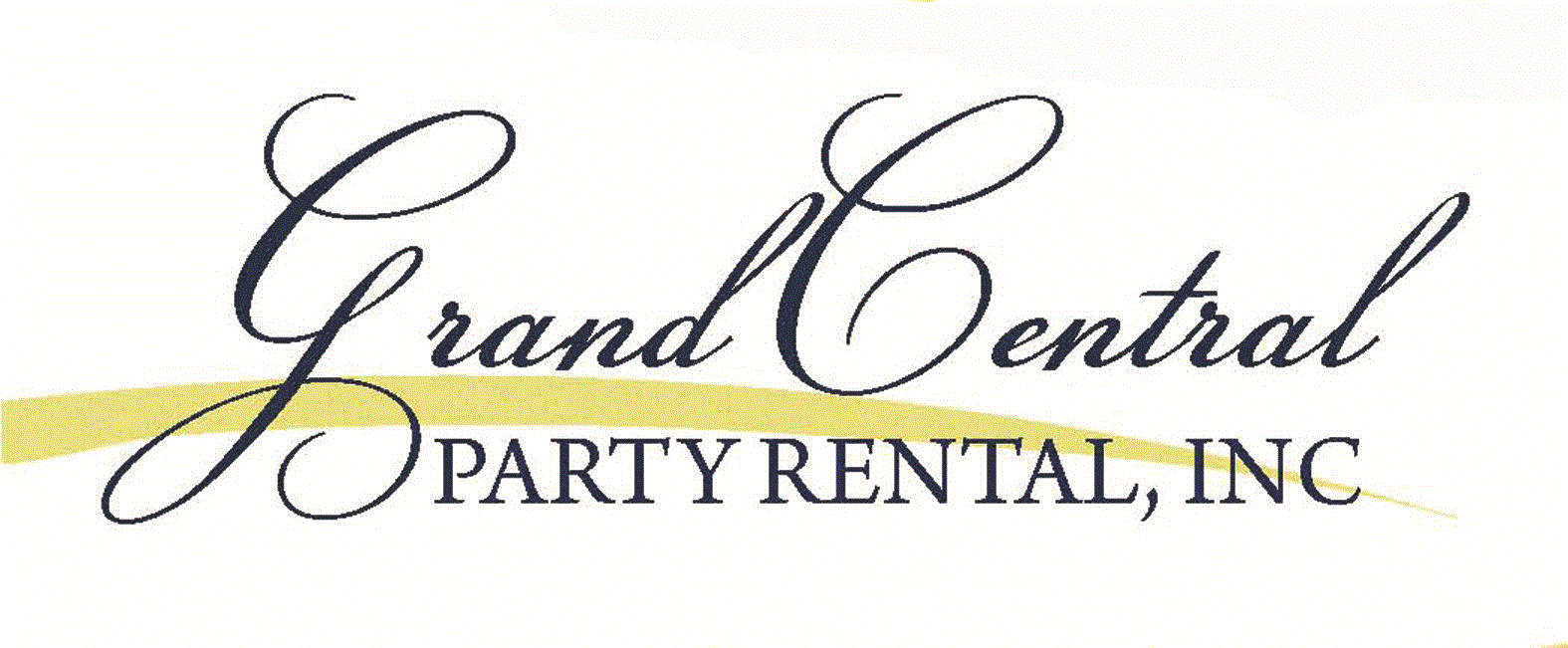 HRM
Reviewed on

6/12/2013
Hannah R
GREAT!!! Had the equipment at the location and set up in plenty of time before. Very professional.
---
Great Rental Company!
Reviewed on

1/14/2013
RACHEL B
I ordered linens, china, draping and a few tables for my indoor wedding. The ordering process was easy, and affordable. The delivery guys were professional, on time and very polite! I would definitely use Grand Central again for another event in the future.
---
well worth the money!
Reviewed on

7/26/2012
Emily G
Kim at Grand Central was the best! She explained our rental options very well and did not try to "up sell" us on packages or rentals. I appreciated her honestly the most. She tried to work with us with our budget to get the most out of our rentals. She also gave us a lot of... Read More great ideas and tips for the day of the wedding at our wedding location (Historic Rock Castle) that made everything go very smoothly. I would definitely work with Grand Central again!
---
Reviewed on

11/21/2017
Sydney N
Jim was great
---
Reviewed on

7/11/2017
Liz K
The customer service was great. We planned event from out of state & everything was as expected. The delivery & pickup was on time.
---
Reviewed on

10/07/2016
Julie H
They did a fantastic job! The guy in charge while setting up went above and beyond his duty to make everything perfect! I would definitely recommend them especially because of him!
---
Reviewed on

6/11/2016
Haley H
Grand Central Party Rental is the Company in the Nashville area to use for a Wedding. They did all the rentals for my daughter's wedding and it was absolutely Beautiful. M. Wilkes and B. Elzy and the GCPR Team are so easy to work with; they just want your event to be as... Read More wonderful as you want it to be!! Their equipment is beautiful, we used 2 large tents with draping and it was stunning!! We could not have been more pleased. I highly recommend GCPR and all their good people!! You won't be disappointed!!
---
Beautiful tables and lighting
Reviewed on

11/20/2015
jennifer m
We rented a few farm tables and some lighting globes from GCP. The tables were beautiful and the globes gave my venue the romantic feel it needed. My only complaint is the guys were late getting to my venue. Scheduled to be there between 10am-12pm, we called at noon since they... Read More hadnt arrived and they said they were pulling up. They showed up 15 minutes later. I was hoping they would arrive earlier, since I had to get my hair and make up done at 1pm. I had to leave the venue without setting up most of my tables, but luckily my husband and sister are awesome and set the tables up just the way I wanted. It wasn't that big of a deal, just annoying that they couldnt make it in the 2 hour time frame they gave us.
---
good rental company
Reviewed on

7/09/2013
Jenna G
This was a good place to rent from. We got a tent package and it was great! Everyone we came into contact with were very professional. Would recommend.
---
Lighting and etc
Reviewed on

7/06/2013
Katie B
We used this vendor to provide tablecloths, table covers, and lighting. The linens were great. The venue was a large room and the men in charge of setting up the lights had a difficult time with the supplies they had. Many light bulbs were broken on the hardwood floor, so... Read More clean up was tedious. The end result was beautiful though.
---
Great Service and Rentals
Reviewed on

7/18/2012
Morgan G
Grand Central offers package rates that are comparable to their competitors. Their rentals are good quality and they provide excellent and personal service. What really puts them over the top is that they will come out and do an on-site inspection as well as provide a... Read More computerized drawing of what your venue will look like - all for free.
---
Above and Beyond
Reviewed on

1/02/2012
CATHY B
I used Grand Central for my wedding reception to provide tent, tables, linens, lights, etc. They went above and beyond to make sure everything was perfect. They spent all day setting up a giant tent and setting up the lights and tables, staying long into the night making sure... Read More all of the spotlights and designs were focused and bright. On the day of my wedding the generator I had rented broke down and I couldn't get in touch with the company I rented it from. I called them on Saturday morning and told them of my problem, they called one of their vendors who was closed for the day and got them to come in to open up just so I could have a generator for my wedding. Then they came and spent a few hours rerouting all of the electricity for my tent so that it would still work as originally laid out. If it wasn't for their help my guests would have been in a beautiful tent in the dark. To say I was impressed by the lengths they took to make my reception work is an understatement.
---
Kim is the girl
Reviewed on

12/29/2011
Erika G
Kim helped out so much. She was making sure I had everything I needed. She also made sure I had a backup plan, since I had an outdoor wedding. They are very reasonable with their packages. Couldn't have been happier.
---
Not Reliable
Reviewed on

11/01/2011
Lizzy A
This company seemed a little flaky. For one every time I talked to a different person they seemed to not know what my order was like. I booked months before the wedding, but when they came out to inspect the property they asked what size, if I wanted tables, etc. The biggest... Read More problem I had with this company was that they suggested I get an extra generator if my budget allowed. My budget was full so I did not purchase a generator. The tent was set up on a Thursday (they spent about 4 hours setting up). They came back Friday night to finish lights. Friday night after rehearsal dinner (about 11:30) we were decorating in the tent and found that the electricity was shorting out every 15-20 minutes. I had to call the day of my wedding to figure out what to do. I had to pay extra to rent a generator last minute just so I had power. This REALLY upset me, especially since they tried to tell me I HAD to have one in the first place. They should've seen it was shorting the day they set up and fixed the problem them, not my wedding day.
---
Lacking Customer Service
Reviewed on

9/07/2011
Lillian T
Grand Central Party Rental is the required party rental company for the venue that we used but I found it very hard to get in contact with them. I thought it would be very easy since they know the venue and they know the process but it took many calls & messages before I... Read More got anyone on the phone. Once I got in front of the lady she was very helpful. The tables & chairs are resonably priced (about the same as everyone else) but their linen prices are crazy (pay more for the table cloths than you do for the tables). Everything was dropped off on time and picked up ontime which was great. I would recommend buying your own linens (I did my own) or using a online rental company for linens.
---
EASY to work with!
Reviewed on

6/20/2011
Alaina L
Kim @ Grand Central was so easy to work with and was above and beyond what we could have asked for.
---
A+
Reviewed on

5/26/2011
Jessica E
Used this vendor for pub tables, cloths, and chairs. Easy to work with.
---
Great Prices!
Reviewed on

8/15/2010
Ashley R
We had an outdoor wedding at my parents' home, so we had to rent quite a bit. They made things very simple and gave us a great deal!
---