Home

Green Fox Events & Guest Services
Details
Engagement Party, Getting Engaged, Honeymoon, After Party, Bachelor Party, Bachelorette Party, Bridal Luncheon, Bridal Shower, Rehearsal Dinner, Welcome Party, Rehearsals + Parties, Ceremony, Cocktail Hour, Day After Brunch, Reception, Rehearsal, Wedding
Destination Wedding Packages, Destination Wedding Planning, Destination Weddings, A la Carte Wedding Planning, Budgeting, Day-Of Coordination, Full Service Wedding Planning, Honeymoon Planning, RSVP Tracking, Se Habla Español, Wedding Website, Planning
Contact Info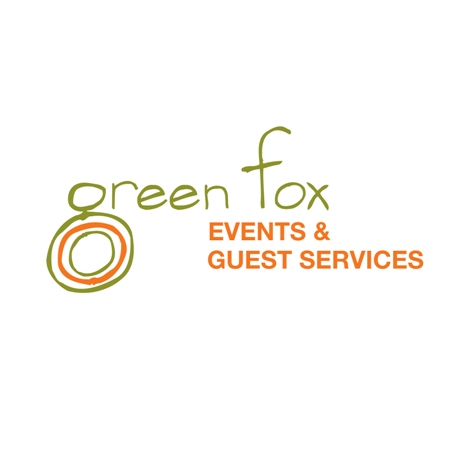 Reviewed on

6/26/2017
Mary Beth R
OUR EXPERIENCE WITH GREEN FOX EVENTS As two women in our fifties, we didn't see ourselves as typical clients for a wedding coordinator, and were hesitant about diving into the entire process… until we met the Green Fox Events team (GFE). Immediately after we got engaged, we... Read More consulted with Sandra & Cara of GFE about planning a destination weekend wedding in Mammoth Lakes; living in SoCal and busy with our careers, we needed pros to help us pull everything together. In that first meeting, Sandra & Cara made us feel comfortable with moving forward. Because of their personalities, we quickly connected, and because of the complete GFE package—recommendations, website, certifications, values, vibe, etc., etc., etc.—we had no doubts whatsoever about working with them. From that point on, it was nothing but positive. For a full year, Sandra, our GFE point-person, helped us transform the visions in our head into the reality of our wedding event—she listened to us, provided options, gave informed advice, and only shared her opinions when asked. As a result, we trusted her completely to pull off our three-day wedding-palooza. And that was no mean feat: a) both of us are perfectionist and are used to being in charge, b) our wedding was scheduled for early June after the biggest winter in Mammoth history, and c) we wanted outdoor venues for all the events. But none of that threw Sandra. Throughout, she rolled with all the changes we had to make, listened to suggestions, and found solutions that eased our anxiety. All told, our wedding was amazing; our friends and family were beyond impressed with Sandra and her team, and commented on their attention to detail and how genuine and energetic they were. The entire weekend exceeded our expectations because of Sandra's influence. WHAT WE LOVE BEST ABOUT GFE (in no particular order) • Each of the GFE team members is personable, warm, and accommodating. Additionally, they pair the personal with the professional: their business expertise is top-notch, their work ethic is incomparable, their interface with clients—from consultations to conference calls to invoicing—is professional and timely, and their organization and communication skills are what make the GFE team live up to their motto, "No Stress Allowed". • GFE does not do cookie-cutter. Instead of plugging us into a pre-planned wedding template, Sandra collaborated with us, then coordinated a team of vendors to create events that reflected us perfectly—she hunted down the most fitting pieces and the best prices, communicated our plan thoroughly and effectively, and ran interference when necessary. • GFE provides documents and timelines that are easy to use and follow—their Expense Grid/Timeline was the planning manual that kept us on track. So helpful! Another helpful document was the Production Schedule for the "day of" that accounted for every person, place, and thing up to the minute. Sandra shared the schedule with every person involved—talk about no stress. • The GFE team is well respected in the community and perfectly connected us with the vendors that best met our personality, budget, & expectations. We are so lucky to have found GFE and are so thankful for the opportunity to work with them. Sandra, Cara, Kristy, and Carole—you ladies ROCK!
---
Reviewed on

11/01/2016
Chanel G
I'm a local florist who has been working with the Green Fox Events Team for about 2 1/2 years now. I'm always so relieved when I find out one of my clients has hired them, as I know life just got much easier! They are knowledgable of the area as well as weddings in general,... Read More professional, eco-friendly (AWESOME), regular ole friendly, and extremely creative/resourceful. Sandra D, the owner, has been nothing short of a role model for other small businesses in the area (including myself). She truly expects nothing but the best from her team for her clients. This is not just the attitude of the owner. This concept has been adopted by all other GFE team members willingly and wantingly. Cara - who sees after many of the weddings - is a doll to work with! You'd think each bride is a sister or best friend of hers when you see the care and detail she puts into each event. Basically, this is an A team who will guide you through your destination wedding so graciously. We at Mums N' Roses are huge fans and you will be too :)
---
Reviewed on

11/16/2015
Kelli L
We used Green Fox Events to plan our wedding in Mammoth Lakes, October 2015, after spending months and months looking for venues in Mammoth. We knew what we didn't want and that was a cookie cutter wedding. Sandra and Green Fox Events BEYOND exceeded our expectations. She was... Read More there from the very beginning, giving us recommendations, negotiating contracts, creating spreadsheets and to do lists, organizing and communicating with every one of our vendors. We were able to put all our trust in her to ensure that our big day went smoothly and it did! Having them be involved from the beginning made our wedding day so easy. I was not bombarded with questions from any of our vendors. They all knew where to be and at what time. This really made it easy for us to relax and enjoy the entire day, stress free! I was shocked to see my own wedding site, I thought it was more beautiful than I had imagined it would be and our reception was even better. Sandra was able to take my ideas and my homemade decor and make it all look like it was designed and planned perfectly for our venues. So many friends and family complimented us on our wedding, saying it was one of the best ones they been to, and I have to say it was all possible because of Sandra and Green Fox Events. I know anyone who uses them will have nothing but a wonderful, enjoyable, and most importantly, a stress free time!
---
Reviewed on

7/29/2015
As someone who has no eye (or patience) for design, Green Fox Events was a dream come true. I got the beautiful, elegant mountain wedding that I wanted without any of the hassle. Green Fox handled all the details and created a lovely design that complemented the mountain... Read More landscape perfectly. My family and I were able to fully enjoy and appreciate the wedding because we didn't have to deal with all the stress and effort of having to plan or execute it! Working with Cara was easy and she was always very pleasant, organized, professional. She and Sandra handled all the interactions with vendors, negotiated contracts, created designs for ceremony and reception spaces, and remembered to plan every last detail so that my day went off without a hitch. I was able to simply show up on my wedding day and everything was taken care of. I even was able to go hiking the morning of my wedding! If you are looking for a wedding coordinator, I would highly recommend Green Fox Events. I couldn't have asked for more :)
---
Reviewed on

6/04/2015
April G
Like another reviewer said, I wish I could give more than 5 stars! My husband and I hired Sandra and Cara to help us plan our wedding in Bishop, and they were wonderful. - They are professional and detail oriented, and even better, so much fun and a total delight to work... Read More with. - We did consultation calls for a few months leading up to the wedding where they gave us tons of excellent recommendations for vendors. Our florist made the most beautiful bouquet and center pieces. Our band was unbelievably good, turning the end of our reception into a dance party. All thanks to the GFE recommendations!!! - We changed our ceremony venue 2 days before the wedding due to cold weather in the mountains. I thought this was potentially going to be a disaster, but it was no big deal for GFE. All the vendors were in place, the ceremony was gorgeous, and everything went perfectly. - A week or so before the ceremony, we found out the PA system we'd rented for the ceremony didn't have a cordless mic. I was emailing back and forth with party supplier when he responded "Never mind! Sandra worked it out!" - We weren't planning to rent special linens for the reception, but GFE suggested some affordable rental options, so we were able to dress up the tables, and they looked amaaazing. - They took care of a million tiny details we would never have thought of. They came up with an open seating diagram for the reception, saved us appetizers to enjoy after the ceremony photos, made custom place cards for our late rsvp's, brought platters for our desserts, set up a pretty driving sign for the ceremony so our guests knew where to go, set up a bowl for gift cards at the reception, and on and on and on. Thank you so much, Sandra and Cara, for everything!
---
Best Decision You'll Make Today!
Reviewed on

2/08/2015
Kaitlin W
Let me tell you a story: once upon a time there was a beautiful, smart, incredible woman named Kaitlin (my soon-to-be wife at the time) and her adorable, awesome, fantastic, incredible, intelligent (too much?) soon-to-be-husband (yes, I hijacked my wife's The Knot account...).... Read More They lived in Los Angeles, but wanted an amazing wedding in Mammoth Lakes. So after a little digging, they found Green Fox Events & Guest Services. Who is Green Fox? Well, let me tell you: the best thing that could ever happen to your wedding. Sandra and her team (special shout out to Cara and Kristy) are top-notch. They are experienced, professional and amazing people to work with. Don't want to spend the money? First, don't be stupid. Second, they get valuable discounts that makes their services almost a wash in the end anyway. Lastly, c'mon, they're amazing!!! Now let me tell you how the story ends: my wife and I got married without a hitch. Seriously, not one. Have you ever heard of absolutely nothing going wrong at a wedding? Me neither. Look, I can't guarantee that NOTHING will go wrong at your wedding, either. However, I can guarantee that without Green Fox, you're living dangerously. Book them. Now. Seriously - right now. What are you waiting for? Thank you so so so much, Sandra & Team!!!!!!!!! We love you!!!!! If anyone's looking for references, have them call us!
---
Complete and Excellent Wedding Planning
Reviewed on

12/15/2014
I must admit that it took me a while to warm up to Sandra - I was reluctant to use a wedding planner (my mom made me do it, but she paid for it too!) Very quickly, I realized how big a project our dream wedding was - and she helped it to materialize. Going through the photos... Read More today, I was reminded of what a great/beautiful day it was and I still get weekly compliments on the entire wedding - ceremony, location, food, hair, dress - everything that Sandra helped us with. We did a part "home-made" part big-fancy wedding, and it was essential to have a professional to help us organize it. Thanks!
---