Home

Hales Studio
About this Vendor
Fine Art Wedding Photography
Details
Bridal Portraits, Engagement
Online Proofing, Digital Files, Photo
Contact Info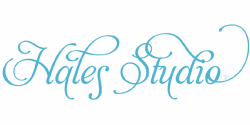 253 Skillman Avenue, Brooklyn, NY
Reviewed on

4/11/2016
Rebecca/Hales Studio did our January 2016 wedding in NYC. My mom heard about her from friends who had a great experience using her in CT. She was very friendly and easy to communicate with prior to the wedding to make sure she know what we had in mind for pictures and how... Read More everything would work with the Jewish wedding. On the day of, she was approachable and blended right in. We had quite a few cousins and family members to photograph, but we managed to get everything in during the wedding day with her and the other photographer with her. We had just over 200 guests, and we are very satisfied with the number and quality of the photographs from Hales studio---- I really don't see the need for a huge team of photographers crowding around when Rebecca can get it done with one other person! Also, she got us our photographs back SO QUICKLY. Within a few weeks of the wedding, she sent us a link to a wedding site with a thousand photos. She also sent us a flash-drive with the images. All of my friends report it took a long time to get their photographs (some say even a year after)--- Rebecca is really speedy in comparison! Overall, Rebecca is very friendly and accommodating and was a pleasure to work with.
---
Personable and fantastic photos.
Reviewed on

7/26/2013
Jen L
Hales Studio did my engagement shoot and my wedding. Rebecca was awesome, she makes you feel so comfortable during the shoot its like you've known her forever even though you just met. As a bride you put so much energy into planning and decorating its great that Rebecca... Read More captures all the little details. Her creativity and excitement for photography shows through in the moments captured in her photos. Rebecca goes above and beyond making sure you get everything you asked for out of the photos. Not only does she take great pictures but when I was doing my make up she was taking the "getting ready" photos and didn't think twice about helping me with my fake eye lashes. Now that's loving your job.
---
Wonderful Wedding Photographer
Reviewed on

7/23/2013
Sarah O
Rebecca and Jared from Hales Studio were professional and friendly throughout the entire wedding planning process and on the day of the wedding. Their photos captured the romantic indoor lighting and the serene outdoor lighting at the wedding. We were thrilled with the quality... Read More of the photographs, as well as the photographers themselves. In addition to the two wedding photographers, Hales Studio had a photographer ran our photo booth during the party. The guests truly enjoyed this experience, and the photos are utterly adorable and well-lit! I would recommend Hales Studio to anyone who wants a young, vibrant photographer (or photo team) who will listen to the customer's desires and provide a beautiful product.
---
Amazing
Reviewed on

10/30/2012
Stephanie W
I first heard about Hales Studio and Rebecca in October 2010 where she was assisting at my brother's wedding. When it came time for my wedding, I asked my sister in law who the photographers were at her wedding because I loved the style of the pictures. We met with Rebecca in... Read More June 2011 for a consultation and absolutely fell in love with her and what she provides for a wedding. She was so easy to talk to and even now we still exchange emails like we are friends. We did our engagement session in October 2011 and the pictures were incredible, our family and friends raved about them. This just gave us extra confidence that we picked the right photographer to capture our special day. The wedding day was great! Rebecca and Jared were so personable and my wedding party and family LOVED them. They took all the pictures my husband and I wanted and they also took any pictures our parents wanted as well. Our wedding party was pretty crazy at times but they never lacked professionalism and actually looked like they were enjoying themselves as well. After the picture taking session after the ceremony I had many bridesmaids come up to me....even a few groomsmen too, saying how great Rebecca and Jared are and they want their info so when their weddings come around they can use them! I literally can't say enough about Hales Studio. They are professional, friendly, easy to work and communicate with, and just downright good people. They just want your wedding day to be special and perfect and will work so hard to make that happen. There is nothing negative I can say about them. They captured memories for us and there are not enough words of gratitude to express how much that means to my husband and I. Now, we can just look at our wedding pictures and know we picked the best photographers for us!
---
Love her!
Reviewed on

10/12/2012
Amanda J
We hired Hales Studio/Rebecca Hales to shoot our June 2011 wedding. She was amazing! We love our pictures and Rebecca, who we now count amongst our friends. She dealt with us long-distance (we live in CA and had the wedding in CT) and beared with several schedule changes and... Read More complications on our end for the engagement shoot. She was really wonderful, and our photos are fantastic. We honestly have too many to choose from, which is a wonderful 'problem' to have! On another note, Rebecca uploaded our proofs remarkably quickly after the wedding. My husband recently wrote Rebecca a note that summed up our experience: "We had a great time at the wedding, and part of that was because we knew we were in good hands photography-wise. Now that we're going through the shots, we see we were right. You really captured the day, and I seriously get excited just looking through these. You're a great photographer, and I'm so happy we got to know you." I'd book her again in a heartbeat! In fact, one of my bridesmaids already has.
---
Fabulous Photography
Reviewed on

7/10/2012
Jessica C
I can't say enough good things about Rebecca and Jared. They are so professional, and their photos were amazing. I couldn't be happier! I would also encourage people to go with a package that includes an engagement sitting. It was great to get to know Rebecca before the wedding,... Read More and the day was more fun because you were focused on taking the pics.without your wedding going on around you.
---
The Best!
Reviewed on

8/30/2011
danielle b
My mom and I met Rebecca and Jared at a bridal show. We first looked at their photos and were very impressed-it was exactly what I was looking for. We had the opportunity to talk to them and did not want to talk to any other photographers the rest of the time we were there.... Read More We finally booked them for my wedding day. My husband and I had an engagement photoshoot with Rebecca at Elizabeth Park. The photos came out beautiful. I also was interested in a boudoir photoshoot to suprise my husband for a wedding gift. Rebecca made me feel completely comfortable in the shoot, and it was so much fun! Come wedding day, Rebecca and Jared touched upon so many details and the photos came out amazing. She definitely has talent.
---
Best photographer
Reviewed on

7/07/2011
Kelly S
I love everything about this photographer. She and her husband were great! The pics were so fabulous.
---