Home

Hamby Catering & Events
About this Vendor
Charleston's Leading Catering Partner Since 1979
Charleston's catering partner for life's most memorable events in the Lowcountry since 1979. A family owned and operated, full-service caterer, Hamby provides all food & beverage services, floor plan and timeline creation, rental coordination and streamlined advice on event logistics. The Hamby team
Details
Contact Info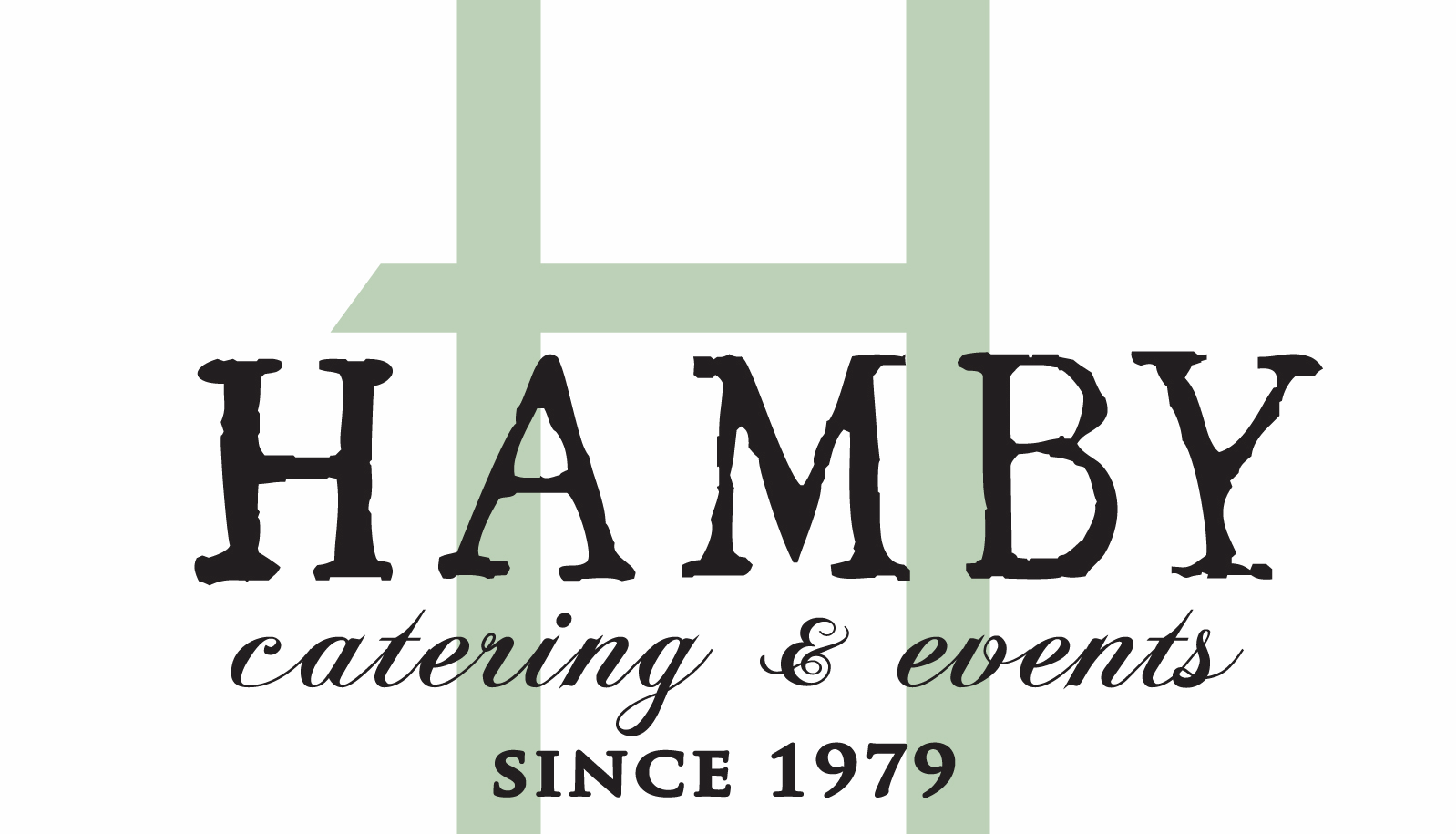 925 St. Andrews Blvd., Charleston, SC
Best caterer in Charleston!
Reviewed on

5/11/2015
Jessica K
We couldn't be happier with choosing Hamby as our caterer. Ryan and his team were so easy to work with, helped make recommendations and accommodations for our budget, were extremely professional, and the food was amazing! Our guests all raved about the food. I strongly recommend using Hamby!!!
---
June 2013 Wedding
Reviewed on

7/18/2013
Lauren C
Hamby Catering is the caterer we used for our wedding in Charleston in June 2013. We worked closely with Megan and the Hamby team and could not have been more impressed with the service and professionalism. Megan was the best!! We really enjoyed working with her. The food was excellent, the follow up was great and the service our guests received at the wedding reception was top notch. Hamby provided food during the cocktail hour and everyone loved it. They also provided the dinner for our outdoor reception following the wedding. It was delicious!! Hamby is an extremely professional company with a great reputation in Charleston and we would highly recommend them to anyone looking for a fantastic catering company!
---
Amazing catering
Reviewed on

7/07/2013
Jennifer R
Hamby's is simply the best. We are still getting compliments on the food (people keep telling us it was the BEST wedding food they've ever had). Ryan McKenzie is an amazing event coordinator with Hamby's. He has done so many weddings before that no task is too big or challenging to him. We needed to squeeze a lot of people into a tight space and he made it happen. He got creative with the table set up and made it perfect! We couldn't have done it without him.
---
June 27 2015 Wedding/Thomas Bennett House
Reviewed on

7/28/2015
The food was AMAZING, shrimp & grits were out of this world, beef tenderloin was fork tender. Our cocktail hour goodies were delicious. The bartenders were so polite and accommodated our guest with all sorts of drink request. I have had guest that want to know how to make those mini tomato pies. We had 180 guests and they kept the food coming. I went with almost all their recommendations, but they tweaked a couple of item for us. They did not disappoint. Would use again if I have the opportunity too. Price included 4 stations and full bar.
---
Simply The Best
Reviewed on

6/17/2015
The best catering company in Charleston. The food is amazing and service impeccable. Don't miss out on a biscuit bar!
---
Truly Amazing!
Reviewed on

5/21/2015
Ingrid B
Hamby did an amazing job and it was a pleasure working with Ryan. He is a superstar! The food was so good and we really felt we got the best deal for the money we spent. Great Job!!
---
Excellent Service, Food, and Communication
Reviewed on

5/21/2015
Heather V
I was very pleased with my entire experience with Hamby Catering. Our coordinator, Cacky, did a wonderful job communicating with us, determining our needs, and developing the perfect event. The food was delicious and our guests had a great time. I emailed and called several times over the months of planning and preparation and Cacky was always patient and helpful and prompt in responding to me. I recommend these guys 100%!
---
Amazing!!
Reviewed on

5/05/2015
Alyssa
Cacky with Hamby was awesome! She helped us figure out the perfect menu that works with our budget. The food was absolutely amazing and all of our guests raved about how good everything was.
---
A Match Made In Heaven
Reviewed on

9/25/2014
Hamby Catering was over the top when it especially was needed...the day of ! They were into the details that I did't think existed. I made the opportunity to personally thank the staff who kept the flow seamless. The food was as delicious as it was beautiful. Thank you Hamby for helping create and deliver a beautiful celebration for such a happy couple. I am thankful to have the opportunity to see service done to perfection.
---
Catering & Rentals
Reviewed on

8/15/2014
Megan R
My experience was amazing with Hambys. From the first conversation with Ryan, he put me at ease and made the whole process so easy and seamless. The food suggestions along with the rentals and seating arrangements were great. I couldn't have asked for a better wedding and I have Hamby's to thank for that. The food was absolutely delicous and the set up was beautiful. It was so great hearing all of my guests RAVE over how much they loved the food! I would recommend Hamby's to anyone and everyone!
---
High-quality food, fabulous price
Reviewed on

7/23/2014
Lindsay J
Hamby Catering made my Cotton Dock wedding at Boone Hall Plantation so much easier to plan! I took on the role of "wedding planner" myself to save a little money, but worked alongside Ryan every step of the way for a lot more than just food. Ryan is insanely busy, but it's because he's so knowledgeable, flexible, and detail-oriented. I initially met with him to discuss just food service, but after spending some time talking with him, I realized this could be a one-stop shop if I needed it to. Ryan ended up getting me set up with food (Hamby), chair/table/linen rentals (outsourced, but he took care of the details and set up for a nominal fee), and bar (also outsourced but stress-free for me because he took care of it). I had a budget I worked very hard to stay within and Ryan was incredibly supportive and flexible to help me stay within the budget. Our food was DELICIOUS and our guests are still raving about the quality and taste. Our rentals were set up exactly as he and I planned and I honestly couldn't tell you a single thing about the bar because I didn't have to worry about it- they took care of it all! If you want high-quality food and service for an affordable price, Hamby Catering is it!
---
Cater/Planner
Reviewed on

7/15/2014
marsha s
Hamby Catering and Events provider all services from planning the floor layout, picking out the type of serving pieces and equipment, determining color coordination, planning and orchestrating the entire reception. Ryan called me Friday afternoon and shared his concern about the wedding/reception being held outdoors. He recommended a tent, and within 24 hours had a tent and liner erected and the entire ceremony site transformed. Hamby provide outstanding customer service from hosting a four hour food tasting event, several in person meetings as well responsiveness to emails and calls. Everyone, including a lot of people who never had southern cuisine were amazed at the quality and quantity of the food and beverages that were provided. Their staff were all professionally dressed, and even when it rained, never missed a beat serving the guest, providing food and beverages, and continued the exceptional services after the wedding reception. They were on time and completed dismantled the entire wedding site and reception site to its professional state. You can see the picture by visiting Riverland Studios - The Island House. Thanks to Hamby they recommended all vendors and services that we needed.
---
BEST catering in Charleston
Reviewed on

4/03/2014
Kerin S
From the moment I first reached out to Hamby Catering they were professional and fantastic from the get go. After Ryan McKenzie reached out to me to discuss the food selection and planning over the phone I knew this was the company we were going to use for our wedding. He has worked numerous times on The Carolina Girl yacht and has it down to a science. When we visited Charleston for our tasting with Hamby we were blown away. The presentation and food were amazing and so professionally done. Ryan sat down with us and we mapped out on the boat exactly where all of our stations needed to go and what would work with the number of guests. After the tasting he brought us to their warehouse so we could go over the exact décor we wanted to go with our food spread. The food for the wedding was beyond perfect. We wanted a southern inspired menu and Ryan nailed it! People couldn't get enough of the bacon wrapped scallops, Shrimp and grits station and the Hamby Famous Ham biscuits along with everything else! Everything was beautifully displayed and served with perfection! They sent a Bridal Basket with samples of all of our reception food and champagne to our room for after the ceremony which was a lovely addition to the evening. They even sent the extra food which was a nice surprise as well! I would recommend Ryan and the Hamby Catering Team to anyone planning a wedding or event in Charleston!!!!
---
Delicious and Affordable
Reviewed on

1/29/2014
Dixie S
Need I say more? Shrimp & grit bites, fried green tomatoes, crab cakes, tenderloin...just to name a few of their endless delicious menu items. We will use them for any catering in the future.
---
Best Caterer in Charleston!!
Reviewed on

12/02/2013
Kelley C
Ryan was so easy to work with and went out of his way to make sure my event was exactly how I imagined it. The food was absolutely incredible, along with all the staff! Everyone was very professional at the wedding and provided high quality service. I would highly recommend Hamby and Ryan McKenzie, they will not disappoint!
---
Yummmmmm!
Reviewed on

11/07/2013
Jennifer S
Once my mother and I sat down for a tasting, I knew Hamby was it. My fiancé (now husband!) worked very close with Megan on our contract and any special additions we needed to order. The whole process was very simple and easy and they had no issues setting up at the Citadel Beach House. They had an amazing bar set up and very polite servers, and the best part, the staff thought to bring a tray of hor d'ourves out to the wedding party while we were getting pictures taken. As bride and groom, we didn't get to eat much of our meal, but Hamby sent us home with a basket of "take out" with containers of everything made for two. The mini crab cakes, fried green tomatoes, and brie tarts were out of this world. As a vegetarian, I recommend the pesto pasta and my hubby said the chicken was fantastic. Best food ever!
---
Choose carefully
Reviewed on

11/03/2013
I've used Hamby catering for a Christmas party for work and the food was good. I hired them to cater for my wedding, even though they were not the prefered vendor for the venu. The initial "tasting" was fine, but the sales agent was too push abut picking what we wanted instead of listening to us. For 60 people the initial quote came out to over $5,000.00 which was ridiculously high. Changes were made and it seemed reasonable for the food chosen. The bid was in, the estimate and contract signed for. Last item was to pick the rentals - 3 high top tables with covers; dishes and chairs (56 for the ceremony). When the final bill came in with adjustments an added fee of almost $800 was tacked on to the bill, yet there were no explanations on what $800 was to cover. Response from Hamby after a phone call, "We don't usually give a list of the charges". Duh!!! Needless to say, they were trying to charge me for items THEY needed to set up. These were removed. On the wedding day, the chairs were not set up properly, nor to the sketch made by our salesperson. Not only did I have to insist they be set up correctly; but the salesperson/set up person wanted to argue with me and tried to make me accept his design instead of mine. Don't think so! The food was pretty good, but the display was NOT what they had shown us pictures of. They also used three of our guest tables for the set up instead of bringing their own; and there wasn't lighting offered at the tables so one of the tables was in the dark and hard to see what it was. I would recommend the salad and chicken skewers, crab cakes but the rest was average or below. I was disappointed and to the tune of over $50 per person, very disappointed. Not one person from Hamby has even bothered to check with us to see how things were. Best part of Hamby - the young lady overseeing the food tables. Ran out of salad items; ran very low on chicken and crab - lots of other items. I do not recommend them and will not use them again.
---
Beyond The Extraordinary Food
Reviewed on

10/19/2013
Jessica H
I credit much of the success of my reception to Ryan McKenzie of Hamby Catering & Events. Ryan was highly recommended and I completely understand why. With his experience, he brings so much confidence and knowledge to the table. He knew exactly what we needed, but gently guided us as we designed a very personal event. The choreography of our event was perfect, as were the rentals, which he helped us with, and the food -- the unforgettable food. I highly recommend Hamby Catering & Events and Ryan McKenzie.
---
If I could give them more than 5 stars....
Reviewed on

9/16/2013
Alice P
I can't rave about Hamby's enough. My family has always used Hamby Catering for all of our catering needs, from graduation parties to special anniversaries. When I dove into wedding planning, it was a no-brainer that Hamby's was top of my list to approach. Event producer Ryan McKenzie worked with us along the way to turn our vision into a flawless event. He gave me good leads during my vendor search, laid out our floor plan options for our venue, laid out rental options and ordered the rentals, helped me design the order of events based on what had worked in the past, and helped us design a very balance and delicious menu. Ryan also found me a phenomenal day-of assistant who made an enormous difference. On the day-of, Ryan coordinated with all of the vendors to make sure everyone arrived on time and everything was in place. He supervised set-up and break-down, and was waiting by our car at the end of the night to hand us a picnic basket of goodies and champagne to take with us to our hotel. As a planner and a producer, Ryan was outstanding. Now the food and service. Oh my goodness. Chef-attended shrimp and grits station. Vichyssoise and cucumber gazpacho shooters. Their Southern Butcher block. All of the above. The service was excellent. A waitress discreetly approached my husband and me during formal portraits and passed us some hors d'oeuvres when we had a break, recognizing that we probably wouldn't get to eat anything until the end. Everyone had a great time. Lots of compliments on the food from guests. Hamby's rocks it again!
---
Wonderful food and service!
Reviewed on

9/14/2013
Amanda T
I never even considered another caterer. Hamby's food is delicious and the staff went above and beyond to make the reception a success. I've had several people comment on how much they loved the asparagus and shrimp salad. The caprese skewers are my favorite. Yum!
---
Overall good
Reviewed on

9/05/2013
janet c
Our catering planner was fabulous and she helped us with all the details. She showed concern and helped us remember little details we had not thought of that were not even part of the catering. She was easy to talk to and very helpful. I would recommend Cheral to anyone! The display was beautiful and the word many used was "wow". The staff was very friendly and helpful. Everyone was professional. The complaint I have is the chicken at our reception was not prepared the same way as it was for our tasting. We were to have diced tomatoes with herbs and capers sauce over the chicken and what they served was tomato paste on top of the chicken with little flavor, and it was a little dry. We had a different chef so maybe that was the reason. It was just disappointing because I was looking forward to the chicken. The pork, vegetables and passed items were very good. Many people loved the capre skewers and the fried chicken with waffles and Vermont syrup. Overall a good experience and I would recommend Hambys to everyone.
---
Mother of the Bride
Reviewed on

9/04/2013
kitty m
Hamby has done five wedding for my family and numerous parties. We have always found them accommodation, creative, and accountable. We would really hate to have to find another caterer. Kitty
---
Best in Town
Reviewed on

8/20/2013
Samantha R
From the moment we walked into Hamby for our tasting, we knew they would be our caterer. Meghan was awesome and worked with all our quotes to make sure we stayed within our budget while still having top quality menu options at our reception! Guests loved the food, and the presentation was very classic and fitting with other decor of our reception! Cannot say enough good things about the professionalism, friendliness, and great service Hamby provides! Will absolutely use Hamby again, and cannot wait to do so!!
---
Wonderful!!
Reviewed on

7/17/2013
Lindsay F
If you want a food-focused, full service experience, look no further. I was able to customize an elevated menu that pleased every discriminating palate, and create a beautiful atmosphere with the help of Hamby's planning services. I couldn't be happier with their service. My wedding day was memorable and ran so very smoothly.
---
Fantastic!
Reviewed on

6/06/2013
Mandy A
The entire staff at Hamby's are terrific! Charleston, SC was our destination wedding place, so I was even more concerned with where to begin. Megan and her entire staff were extremely helpful, she always kept in touch and worked with us every step of the way. Not only were they handle the food, they also were able to accommodate us with additional chairs, lighting, and sofa seating! They are they best that Charleston has to offer!!
---
Meet The Director of Marketing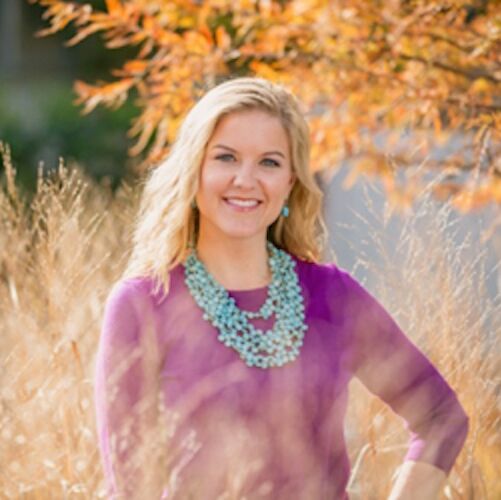 Candice Wigfield
Candice has more than 14 years of experience in the marketing, public relations, advertising and events industries. With an undergraduate degree in Communications from Clemson University and a Masters in Business Administration from The Citadel, Candice manages aspects of operations, sales, marketing and business development at Hamby Catering & Events. During her four years as part of the Hamby team, Candice has been responsible for rebranding a 36-year-old Charleston institution, recruiting and building a dynamic team, and developing lasting relationships with clients and organizations.
Send Message