Home

Havi Frost Photography
About this Vendor
Simply unique
Over the years, I have honed a unique approach to wedding photography, blending my background in fine art photography and photojournalism with my passion for capturing organic moments between my couples.
Details
Documentary, Editorial, Fine Art
Engagement, Trash The Dress
Contact Info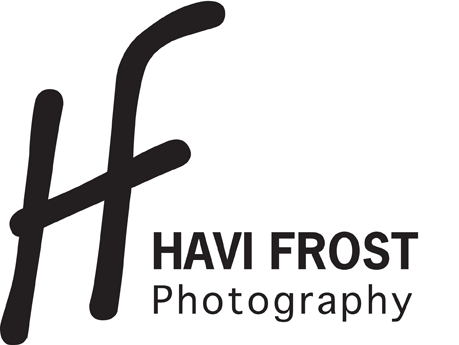 Excellence Personified - A True Gem!
Reviewed on

12/03/2014
Molly F
Where do I start?! From our initial consultation, I knew Havi was the right person for the job: professional, engaging, creative, involved, funny, uber-talented, flexible, thoughtful and friendly. Who knew she would turn out to also be such a rock star? Havi did an outstanding job for our engagement session, our wedding and will be doing our after session. (This is how confident I am, I'm posting this review before we're completely done!) She anticipates every possible issue before it becomes one, she is unobtrusive and stealthy, and she is amazingly gifted at her art! She consistently delivers a fantastic product well before you expect her to - she must subscribe to the adage, "under-promise and over-deliver." She is full of great ideas but is definitely all about wanting your personality to shine through - she's not pushy in any way, shape or form. I received many, many compliments about her and her work from my guests at the wedding - her professionalism and friendliness being the top two. I can't possibly say enough positive things about this photographer - IF you can book her, you won't regret it, I can promise you that! I highly recommend Havi Frost Photography for your wedding, engagement and bridal needs - go ahead, contact her!!
---
The Perfect Choice for Your Perfect Day!
Reviewed on

10/26/2014
Becky S
Havi is extremely creative, thoughtful, and thorough. She managed to capture all the best moments of our wedding, while being unobtrusive. Even in the posed photos, her directions all felt very natural and I truly believe that she captured who we are. The bridal party photos were really fun and everyone came out looking amazing. On top of that, Havi made sure that we stayed on task and didn't run over on time - even though we had a very long formals list. Afterwards, we received our photos much quicker than we thought we would. Havi's professionalism, attention to detail, and keen eye set her apart from others in her field.
---
Artistic interesting photos- so much fun!!
Reviewed on

10/22/2013
Amanda M
I hired Havi because when you look at her photos you can see that she is an artist and is able to make her photos interesting! I didn't want the pictures to be just everyone looking at the camera smiling- how boring! These photos tell a story and will be interesting whenever anyone looks at them. Havi is also a JOY to work with as she gets excited about the creative process which made us excited about it! She is very easy going and professional and her package prices for your wedding are worth EVERY penny. I HIGHLY recommend booking her in advance as she fills up fast!
---
Best Wedding Pictures Ever!!!!
Reviewed on

7/10/2015
Tamara A
Havi provided excellent costumer service, and extremely high quality photographs. Our pictures were outstanding!!!! She was very accommodating to our needs and schedule. Her experience and professionalism will make you feel safe - she knows what she is doing :) The price is average, but the value of her product is worth ever penny and more.
---
Amazing!
Reviewed on

7/08/2015
Michelle L
Havi was very professional and personable from the beginning to the end. She definitely made my wedding day less stressful and I'd recommend her to any bride I know!
---
Reviewed on

6/23/2015
Katie B
Havi made everything run so smoothly and everyone feel so comfortable. I couldn't imagine how the day would've gone without her, she is wonderful! She was so sweet and had great ideas. If I had a shot I wanted, she would jump to make it happen, and if I had no idea, she would step in and work her magic. She had so many great ideas and helped everyone (including the non-model bride and groom..) feel at ease. Not to mention we just got our pictures back and they look fantastic! You won't find a better photographer!
---
Reviewed on

5/27/2015
Jillian R
I was extremely nervous about selecting a photographer as it was the one major wedding vendor that I had high expectations for, given that the pictures will last a lifetime. I had several phone conversations with photographers during my selection process and within the first 5 minutes of my first phone conversation with Havi, I knew she was the one! She took the time to get to know our story and personalities and it definitely showed during the time we spent with her. She brought energy, passion, creativity, open-mindedness, flexibility, and fun to both our engagement session and wedding. She was always prompt in responding to emails, phone calls, and in getting out the portraits. During our sessions, she showed up prepared and was efficient in her work. Every image Havi shot captured emotion and told a story . Using a photojournalistic apporach, Havi's images have depth and weight that other forms of photography lack. We had so many compliments about Havi during the wedding from friends and family, namely for her friendliness and attention to detail. Now that I have had the pleasure of working with Havi and seeing her creativity and art shine through in the images she captures, I want others to know of and experience her remarkable work! If you select Havi Frost as your photographer, you will not regret it. Guaranteed.
---
Great Job
Reviewed on

10/29/2014
Mandy C
I really enjoyed working with them and thought they did beautiful job capturing all the special moments during our wedding. The images turned out amazing.
---
Havi Frost Photography - 5 Stars!
Reviewed on

7/11/2014
Whitney B
My family and I are so pleased with the service and quality Havi gave us. She understood our personalities and was so flexible in accommodating our requests. On the day of the wedding, she was so well prepared and experienced that despite our tight timeline, we were able to get way more photos taken than expected. Havi was recommended to me by a friend, and I would recommend her as well.
---
I love Havi!
Reviewed on

4/10/2014
ashley c
I cannot say enough about Havi and her team. She is so cool and easy to work with and her photographs are AMAZING! She has a way of capturing every moment and making even posed, formal photos light and fun. Havi can also make you feel like a model or movie star! :) I know that my engagement photos, bridal portraits, and wedding pictures wouldn't have been the same with anyone else. I am so glad I chose Havi!!! I cannot recommend her enough!
---
Amazing
Reviewed on

2/24/2014
Naddia M
I met Havi at a bridal show and when we finally got around to our engagement pictures we had to book her. She worked around my desire for an emotional location and worked us in despite many reschedules due to bad weather. But best of all are the photos. I cannot begin to tell you how magical they are. Yes, that's it! She is magical! She also got them back to me so fast because of our weather delays. She is just wonderful to work with. Recommend 1001%+
---
Perfect
Reviewed on

2/13/2014
Karen M
What can I say about Havi that hasn't already been said? She's fabulous and anyone who has worked with her knows this. She made us feel comfortable during our (non-traditional pre-wedding) bride & groom shoot, which validated our confidence in picking her for our wedding. She impressed everyone...our bridal party, our families and the guests. Always there taking photos, but I honestly can't remember seeing her once (meaning she got REAL candid shots)! She fit in with the crowd and captured us perfectly.
---
Mr Michael Truitt
Reviewed on

9/09/2013
Havi Frost is a wonderful photographer, she captured the event with first class service. She is very friendly and professional. She truly enjoyed taking pictures of our event. We were very pleased with Havi and Company.
---
Havi is the BEST!
Reviewed on

7/28/2013
Karyl P
Havi is incredible! She captured our day perfectly. Her experience shines through in that she knows what pictures will be treasured memories down the road. Havi got excellent pictures of my 96 year old grandmother, got almost every guest in at least one shot, and still managed not to miss a single detail or moment of our big day. I couldn't give a higher recommendation. She is wonderful to work with - a great overall person.
---
Engagement/Family photoshoot bliss
Reviewed on

7/25/2013
autumn m
I was so happy to see the photos Havi took of my fiancé, my son and I at White Rock Lake's Boyscout Hill. The ease and fun of the entire 30-45 minute experience with Ms. Frost set the tone for entirely natural-looking, artful images. Havi is a pro at capturing true *moments*, not staging your standard look-left-look-right-now-face-the-camera shots, SO when my five year old decided it was playtime in the middle of our session, instead of all of us wrangling him in, Havi focused on his spontaneous frolic and the result was beautiful. Havi truly captured the natural beauty of our life moment. My fiancé and I felt weird kissing on camera, but you can't tell that by looking at the photos! Havi positioned herself in just the right way to make the kissy photos look sweet and genuine. I would recommend Havi to anyone who wants an artist at the helm of their milestone-capturing adventure!
---
Amazing!!!
Reviewed on

7/23/2013
Rachel G
I can't say enough about Havi. From the first time we met with her to our last session, our expectations were exceeded. She was open to our ideas but also forthcoming about what she, as a photographer, knew would look best. Our family, and bridal party loved her professionalism and her style. We constantly get complemented on out photos from family, friends and even the place where we printed copies! Hire her if you can....she gets booked up quickly :)
---
Dream Come True
Reviewed on

7/18/2013
Rosa B
Havi Frost is one of the most fun photographers I have ever worked with. Her love and dedication for her work is out of this world. She has this natural charm that eases every one of her customers from the moment they meet her and a lovely way of keeping her work fun, and still very professional. One thing I love about Havi is that she can make almost any idea a reality from behind her camera. Amazing! Whether you're looking for classic, timeless photographs, or photos with that creative edge, Havi will turn your dreams into reality and more! I recommend her to all future brides and grooms to be!!!
---
Havi is a True Artist
Reviewed on

7/17/2013
Susan
Havi was beyond incredible. She is a true artist in her craft. After working with another photography company, we were completely disappointed with our engagement's and we were so lucky to come across Havi. From the consultation to the engagements she found a wonderful balance between genial and professional and we were immediately at ease with her (which came across in the photos). We dubbed her the "photo ninja" because we never saw her or her assistant during our ceremony or reception - But some how they still managed to get the most amazing shots. To the point that our guests complimented us on picking such a non-invasive photographer. (Because really, who wants to stare at the back of a random photographer's head all night) Let's talk about our results. First, our photos are unlike any other engagement pictures. They truly look like works of art. Additionally, she really put the ball in our court for the creation of our photo sessions. She helped us build the perfect scenario for how we wanted our engagement and wedding photos to go. I do not have the words to properly express how happy we were with the work Havi did for us. I'm not sure if she does anything outside of weddings but I am LOOKING for excuses to work with her again. Really incredible results, extremely easy to work with and her prices are very competitive for the market.
---
My Amazing Photographer
Reviewed on

7/02/2013
Stevie S
Havi and her entire team are amazing. Everyone is very professional and cares about what you want. I love Havi's enthusiasm, her creativity, and her love for photography. Some photographers have to work at getting the "perfect shot", but it just comes natural to Havi. There was no doubt in my mind that she knew what she was doing and that all of the photos would be perfect. I must say that she made our big day a story that we will be able to share for years to come!
---
The Magic of Havi Frost
Reviewed on

6/10/2013
Jessica C
I could not have picked a more perfect photographer for my wedding!!! She and her assistant take wonderful shots that aren't too posed. It was a comfortable experience and she was extra flexible with our schedules for meetings and everything. My husband and I decided the only thing that we would splurge and get the best of on our day was photography. Looking back that's the only thing we has and she captured every beautiful moment of it!!!! I LOVE my pictures and I think everyone should contact Havi!! She works well with budgets and her work is just phenomenal!!! We will continue to use sweet Havi for anything we need to save in the future!!! We LOVE Havi Frost Photography!!!!!
---
AMAZING
Reviewed on

5/05/2013
Kelly B
Incredible doesn't even begin to describe Havi Frost. She was without a doubt my favorite vendor we had. She was not only an amazing photographer, but became a very good friend. Every second we spent with her was a complete blast. I'm very shy around cameras, but working with Havi was so comfortable and I ended up being able to let loose and have a great time. We'll definitely use her again every chance we get!
---
Fantastic photographer
Reviewed on

4/28/2013
Sarah F
Havi was fantastic! She was enjoyable to work with and you can really tell she loves her job. We met a couple of times before the wedding to discuss our vision and the details of the big day, so that when the big day actually came, it went without a hitch. We love our photos and she's a great value for what she charges. She actually even gave us a free hour just to be sure she got the photographs she needed.
---
Excellen Photographer!
Reviewed on

12/05/2012
Anna H
I absolutely loved working with Havi. I had to cancel my contract with the first photographer I hired and that left me scrambling to find someone to take our engagement pictures. I saw Havi's photgraphy on The Knot and read all of the wonderful reviews she had gotten. After getting our photos taken, I can say that it's all well deserved. She is incredibly friendly and laid back. I had no idea what I was doing but it didn't matter because she is so creative and has such great ideas. My pictures couldn't have turned out better and her pricing was very competitive. I'll recommend her to anyone who asks and will probably use her again for future events.
---
BEST WEDDING EVER!!!
Reviewed on

12/03/2012
Megan L
My husband & I planned a wedding in 6 weeks & just fell into Havi... & we couldn't have found a better, more passionate & creative photographer. She took the time to play with us, to really get to know us so she could capture the spirit of our relationship with her gifted eye! She is a truly talented photographer with an unrivaled passion for her work, which was evident in not only the pictures themselves, but also in her commitment to a timely turn-around! Even with such a short engagement she had our engagement pictures out with plenty of time to pick one and have it printed to display at the wedding. She captured all the moments of the wedding we would have otherwise missed because there was so much going on... even during the ceremony, the most intimate moments were caught, while keeping them intimate... because we never knew she was there, capturing it all. I can't wait for the next family milestone so she can capture that too! We really had the best wedding ever... and she was the icing on the cake.... She truly made it possible to re-tell the story of our fairy-tale wedding over and over again, in picture-book form! No words needed!
---
Amazing!!!
Reviewed on

11/15/2012
Alicia M
Picking Havi as our photographer was the easiest decision of our wedding planning! Havi took my bridal portraits, our engagements, and did our wedding. Havi and Andrea are wonderful at what they do. I'm usually uncomfortable having my picture taken, but they made it painless and fun. Havi is unique, talented, and professional. All our pictures are amazing and I could not be happier about how they turned out. It was awesome getting to know her and having her be our photographer! We highly recommend her!
---
Send Message