Home

Here Comes The Bride
About this Vendor
Modern. Chic. Sophisticated. Fun!!
Here Comes The Bride provides world class service, unmatchable value and the most renowned designer names in San Diego. At Here Comes The Bride, you can select the perfect gown while we take care of the details so you can enjoy your wedding day to its fullest.
Details
Bridesmaid Dresses, Flower Girl Dresses, Mother of the Bride Dresses, Wedding Dresses, Alterations, Private Appointments Available
Contact Info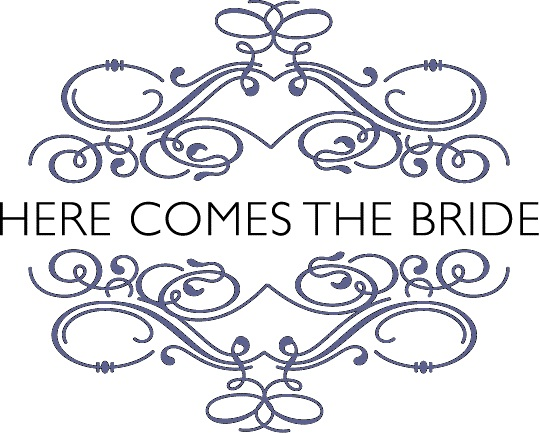 2225 Camino del Rio S, San Diego, CA
This was the experience I imagined!
Reviewed on

9/30/2012
Theresa S
Jeanie was amazing and so helpful! The store is beautiful and they have a large dress selection ranging in all prices. Although they take more than one appt at a time, you are set up with a private room large enough to have a few friends and family tag along. Jeanie was beyond helpful at listening to my ideas and finding the perfect gowns. She was great at making suggestions regarding veils, shoes, colors, etc. A true professional. I found my perfect gown and Here Comes The Bride and am excited to have such a great team of ladies to work with making it just right for my wedding day.
---
Wedding Dress Shop
Reviewed on

8/18/2012
Alix A
I recently bought my wedding dress from HCTB. The staff is professional, helpful, and accommodating. I don't have a single glitch to report. My dress was stunning! I highly recommend HCTB.
---
You will say "Yes" to one of their dresses
Reviewed on

7/30/2012
Cassie L
Awesome selection. Super cute and nice boutique. Comfortable to bring all your girls/family with to try on. Very nice staff. Nice price range.
---
So Helpful and Sweet
Reviewed on

4/08/2015
Katrina H
I would and have been recommending Here Comes The Bride to any bride that is looking for the perfect dress. The staff here is just fantastic and make you feel very comfortable. Finding the perfect dress can be very stressful and the staff seems to take that all away. Visiting Here Comes The Bride was the first dress venue I had went to so I was a little over whelmed with all of the options. The dresses are put in order from the least expensive to the most expensive, so you are sure not to try on a dress out of your price range. Once you take the initial dresses into the room to get an idea of what you like and what looks good on you they seems to know what you will love and go pick out dresses they think you will like and look good in based on the feedback you have given so far. Not only are they amazing with helping you try on dresses and find what works for you, but the woman who does the alterations is fantastic as well. They have you come in three times before the wedding to make sure the dress fits you perfectly and any alterations you need are done perfectly. I cannot say enough positive things about Here Comes the Bride, I did not need to go to any other place to look, I chose the best one first!
---
Here Comes the Bride
Reviewed on

12/08/2014
Sarah S
They had a huge selection of lace dresses. The prices started around $1,000. Martha was my seamstress, and she was AMAZING!! My dress was $1500 and the alterations cost a flat fee of $500 for everything!
---
Here Comes Your Wedding Gown
Reviewed on

12/07/2014
Christine D
I personally had an amazing experience at Here Comes the Bride. I see that there are many mixed reviews about this bridal salon which actually disappoints me because I did love the entire team at Here Comes the Bride that I worked with so I'll just continue on. In all honesty I had no clue how to prepare myself for a bridal salon visit so I googled information in preparation to the visit just so I didn't look completely clueless...I made my appointment, figured my budget, and style/fabric. The rest I left for consultation help with Kayla. I really appreciate the fact that they arrange their dresses according to price. It keeps you in your budget but on the other hand I've got to admit that their selection of dresses below $1K is a bit lacking so if you're really on a budget you can still look but maybe you can search for more options online or find sample sales. I loved the whole dress fitting experience. Kayla helped me choose several dresses and in different styles. She helped me get into all the dresses showed me ways to alter the style etc...etc...It made the entire experience so memorable. The rooms are big enough to fit a few of your bridesmaids and such with little snacks included. I did find the one and although its so cliche I really knew inside that it was the one. Thank you I love you Kayla! Onto payment, you are asked to give a % of the payment when you order your gown initially and then the rest of the payment will be charged onto your credit card prior to the arrival of your gown. They do suggest to order your wedding gown 6 months prior to your wedding (for reasons as to the company needs to make your dress etc etc.....) and if you do need to rush order your gown of course with an additional charge. I needed alterations done to my dress and I did pay the $500 alteration fee at HCTB which is probably so excessive and I could have most likely found another seamstress but I figured I'm buying it there I'll get it altered there. Don't quote me on this but I think if you don't use the entire fee of 500 i don't know if you get credit back? Cynthia helped me with all of my questions, payments, and scheduling appointments. Marta was my seamstress and let me tell you that I love her so much. In all honestly, I was getting so irritated that I had to keep on coming back for fittings after they would say 1 more appointment.....but I asked for a lot of things to be changed on my dress. I wanted a sweetheart bust line, buttons on the back, a bustle, and for some reason the waist area kept on having this weird bunching she had to redo the entire corsette area but 4 or 5 dress fittings later...It seems so extreme...I cried when I put on my dress and it fit perfect. I said Marta you need to make me look 1. AMAZING and 2. SKINNY for my wedding day! Thank you to the entire team for the entire experience I am so grateful!!
---
Worst Salon Ever
Reviewed on

11/02/2014
Melissa K
This salon ruined my bridal gown experience, they were the only part of the entire wedding planning process I regretted. As soon as you pay them they start ignoring you, the customer service is horrible. I had a problem with every part of my gown experience, charging my card twice and over drafting my bank account, mistakes on the dress and size ordering, the date the dress came in, veil order, etc... they dropped the ball every time. When you asked to speak to the manager to fix said problems? Good luck she is NEVER available. BUYER BEWARE! They will cause you so much stress!
---
Thank you Here Comes the Bride
Reviewed on

10/30/2014
Martiza C
I LOVED my entire experience at Here comes the bride!!! The entire staff is friendly and pleasant and made my experience one I would never forget. Delfina and the rest of the girls know how stressed out a bride can be on her special day, they not only met my expectations but exceeded them. I really liked the layout of the store, how they have the dresses divided by price range so you don't break your heart reaching for the perfect dress only to find out it costs an arm and a leg. Mine was just right, a beautiful vintage lace, and their tailor can work some magic. Everything was ready when they said it would be, it was truly a great experience. I've already recommended my friends to come here when their special day comes, Thanks again girls (: my day couldn't of been special without you!
---
Wedding Dress
Reviewed on

9/22/2014
Natalie S
When I was wedding dress shopping, a few friends recommended this store to me, and even though I had almost convinced myself to get a different dress at another store, I decided to check it out. This store has great ambiance. It is decorated nicely and really makes the dress shopping experience fun! You get your own private room with a sofa, mirrors, and little platform so you can try on dresses privately with some friends or family. Danielle was helping me and she was great. She listened to my long list and wants and do no wants, and the first dress she brought my I loved instantly and bought! I also had my alterations done there and Martha was the lady who did them. She was great and works so hard - she works very long hours! She was so sweet as to stay late in order to accommodate my appointments (I was coming from LA so I could only do after hour appointments). She also came in on a Saturday for me which is not a day she works, so that was really sweet of her. I had to come in about 3 or 4 times, but it was because she wanted to be absolutely sure before she did the final stitching. In the end it was perfect and I loved my dress!
---
Perfect Dress!
Reviewed on

9/17/2014
Emily V
I purchased my wedding dress from Here Comes the Bride, and couldn't be happier with the service and professionalism of every employee. I was not sure based on the reviews what type of experience I would have, but I definitely am glad I took a chance. Not only do they have a beautiful store and amazing selection of designers (within various budgets), but they were extremely helpful when I decided to get my accessories elsewhere. I had no problem with the sample sizes they offered (I am NOT a petite/size 2 or 4) and my dress came in 2 weeks earlier than I was told! They even offer to vacuum pack your dress if you are traveling with it so you can take it in you carry-on! Overall, my experience is what every girl dreams of when shopping for a wedding dress and I am so happy I found my unique and perfect dress here!
---
Super friendly staff, very efficient shop without gimmicks
Reviewed on

7/11/2014
Victoria R
From start to finish, my entire experience at HCTB was nothing short of great. I first visited on New Years Eve after having visited other wedding dress locations in Central California the week prior. I had found a dress at one of those other shops that I fell in love with, though the logistics of ordering it from somewhere so far from home made it difficult. Luckily, I had found the centrally-located HCTB while making phone calls to local wedding gown shops and talked to Rebecca. After she told me that I could take advantage of their free alterations promotion, I decided to go in. While I already knew that she could order what I wanted, Rebecca suggested I try on some of their dresses anyway since they could be purchased off the rack for half-off. I didn't find anything I loved quite as much, so I ordered the gorgeous Casablanca Bridal 2018 I had wanted. I put half down and waited until April, when my dress finally arrived! The free alterations promotion saved me $499, and I went in one try-on of the dress and three fittings. I then had it steamed for an extra $100 and picked it up a couple days before the wedding with my mom. The steaming seemed to leave a few creases in the dress, but it wasn't a big deal. The dress fit me absolutely gorgeous, and the great fitting is due to Martha's expertise. She was very warm and efficient, and she seemed to enjoy her line of work. Over the course of the last six months at HCTB (and I hope my spellings are correct), I've dealt with Rebecca, Martha, Jeanne, Karina, Lea, and one other gal (whom I regret not getting her name). Every single one of them was friendly, professional, and very helpful. I'd especially like to highlight Jeanne and Lea, who were especially wonderful. I am happy I ordered my dress thru HCTB and would certainly recommend them to anyone looking for their gown in the San Diego area.
---
Dream dress
Reviewed on

5/13/2014
Joann W
This was the only bridal salon that had my dream dress, Justin Alexander 8465 in coffee/ivory. The staff were friendly but the store was difficult to get to, especially coming from Temecula. The woman who ordered the dress for us forgot to order additional fabric for my veil and sleeve caps even though we had talked about it before ordering the dress. She ordered the fabric after my dress came in but she didn't order enough fabric for both so we had to use a completely different fabric for the veil, and she still charged us the full price for the veil. It turned out fine but it's just disappointing that she dropped the ball. If they hadn't been the closet salon with my dream dress then I probably wouldn't have gone there.
---
Gorgeous Dresses
Reviewed on

4/17/2014
Stefanie J
Everyone at Here comes the Bride was so helpful along the way. I had seen a dress on line I knew I wanted to try on. They tracked down the designer had it shipped in for me and it was Perfect! The dress arrival was delayed longer than i was originally told, But they rushed alterations and helped everuthing turn out Perfect with time to spare.
---
Great selection, service okay.
Reviewed on

4/10/2014
Amy G
HCTB has the best selection, wide range of prices, tons of visiting designers, and a very good balance of styles. Your appointments for trying on will be great- good attention, despite getting clipped so hard I bled, but once you purchase their scheduling for fittings are very difficult, and their staff made multiple mistakes on my appointments.
---
Loved my dress!
Reviewed on

4/03/2014
Paula O
HCTB was excellent. They have good selection and their dresses are arranged by price, so that was really helpful in keeping within budget. I had a rough start with my first consultant, but the manager, Rebecca, has done everything to make it better. The alterations to my dress were flawless and done very early. Bertha works wonders!
---
Wedding dress
Reviewed on

10/20/2013
Jennifer M
I love my dress and I went to a few places and found it here right away. I did run into a few problems. I think they ordered too small of a dress, the sample fit me like a glove and they ordered the same size, only the sample was stretched out. The good thing is the seamstress was skilled, but I had to let it out as much as the dress would allow. Then my veil. I ordered it like 6 mo in advance and every fitting I asked if they had it. When it got to 10 days before my wedding I was getting pretty nervous and they finally told me they have been having some problems with the designer and it probably wouldn't be in in time. I was so upset. I ended up at the shop 4 days before my wedding and took a sample veil for free. So I guess when I see that everything worked out in the end it is not so bad
---
Love My Dress
Reviewed on

10/15/2013
Kari C
I loved my dress so much! When I tried it on it was in black, I was so nervous but I loved the fit and they showed me other ivory dresses by the same designer and I loved it.
---
friendly and helpful
Reviewed on

9/30/2013
Lindsay H
My consultant was great! I told him what I was looking for and he had exactly that! The ambiance is nice and I like that you get your own room and privacy for trying on the dresses.
---
Best Selection, Great Service
Reviewed on

8/29/2013
Jessica C
The experience at Here Comes the Bride is unlike any other. I love the huge selection of all styles and designers of dresses as well as private rooms for you and your entourage. The manager is fantastic and made me feel really special and ready for my big day, I would highly reccomend finishing your dress hunt here :) Veils however were way too expensive.
---
Wedding Dress
Reviewed on

8/24/2013
Brett B
I loved my wedding dress. It was absolutely what I wanted. I felt a bit pressured to buy quickly at this shop at times. The best part of the experience was during my fittings with the alterations staff. They were fantastic. Every little wrinkle was addressed and I was beyond satisfied with the final product!
---
Wedding Dress and Alterations
Reviewed on

5/29/2013
Cara C
I had a great experience shopping and buying my wedding dress at Here Comes the Bride. Ray helped me find the perfect dress on the first try. He listened to my likes, dislikes, and most importantly - budget. Ray helped me find my dream dress that day! They have a nice selection of all sorts of dresses, and it's a wonderful atmosphere. The shop has private rooms so it was a more intimate experience, and I felt very comfortable working with Ray. I decided to also have Here Comes the Bride do the alterations on it, which was a great decision. Bertha was lovely and kind. She was easy to work with and very talented. Thank you!
---
Good place to try a bunch of different styles on
Reviewed on

5/15/2013
Samantha O
Here Comes the Bride has lots of different style of dresses to choose from. My dress was within my budget and has quality fabric. My only complaint was they charged me for adding cups inside my dress after I already paid them their flat rate of $500 for alterations (you can have your dress altered as many times as you want or need with that charge).
---
Great! ...and NOT so great
Reviewed on

2/23/2013
Colleen F
I found my dress on the first day I went looking. It was a sample dress, and I had to move fast. I walked away, thought about it, and checked out a few other dresses before making my decission. Julie, the girl who helped me, was so sweet, she called to check in on me and had me come in again to try it on. Ultimately, they made it work with my budget and I was thrilled. Well...Julie moved on...I went back and tried on veils with my dress and another gal, she was sweet...and moved on I ended up moving away from San Diego because of work, and tried to organize my fittings according to trips when I was home in San Diego. They would not work with me at all!!!! When I went back in to try it on one more time before I was left with no choice but to take it to another place for alterations. They were so rude! They said they would have the dressed cleaned and ready for me to try on again, I had even made an appointment. I waited 40 min. in the lobby to try on a dress I had already bought. Then they literally put it in my room and walked away. Didn't even help me put it on. I asked to simply speak to a tailor...wouldn't let me. Went from a great experience to a terrible one pretty quickly. I spent a lot of money there, granted it was a great deal beiang a sample, but I feel like I still deserved better service at the end.
---
Great place to get your wedding dress!
Reviewed on

12/04/2012
Stacey H
I live in San Diego but our wedding was in Stillwater, Mn, so traveling with a wedding dress on an airplane did bring up my stress level a bit. I bought the wedding dress of my dreams at Here Comes the Bride, and the price was much less than I expected, especially for the style of dress I picked. The staff at Here Comes the Bride was very easy to work with and listened to what I was looking for in a wedding dress, I felt so beautiful in my gown on my big day. Also, their alterations staff was easy to work with and did great work, even in a few hours. I had 3 dress fittings, on the second I thought the dress fit perfect. At the 3, I found out I was much smaller (and the dress slipped off of me) than at the second fitting, I was also suppose to leave for Minnesota in 2 days for my wedding the next week, I wanted to cry! However, Bertha said "No problem, just give me a couple hours". My dress fit me like a glove in a matter of a few hours, it was AMAZING!! They also vacuum seal the dress into a small package so it can be carried onto an airplane, so you don't have to worry about shipping or losing it. The dress needs to be pressed for sure after the vacuum sealing but it works great if you need to travel with your dress. Great place to buy a wedding dress!!
---
love my dress...don't love the place
Reviewed on

11/01/2012
Jacqueline G
I have mixed feeling about this place. I love my dress and it was perfect for my wedding but there are a few things stopping me from giving 5 stars. First of all, the place is always freezing and the girls at the front desk are not the most welcoming. They only do alterations on Tuesdays and Fridays, so for those of us actually working a full time 9-6 job, that makes it pretty hard to have the 3+ fittings that they recommend 1 month before the wedding. The girl doing the alterations never really understood what I wanted but thankfully by the end, my dress turned out alright. Lastly, I bought a Jim Hjelm dress, but the tag said a different name on my actual dress which made me wonder if I paid more that I should have for that dress. All in all, I would recommend shopping around before coming here, but you will probably end up here anyways since SD doesn't have the best selection of dresses.
---
Send Message