Home

Hilton Pearl River
About this Vendor
The Chateau in The Country near The City
Bordering Bergen County and just 20 minutes from Manhattan and Westchester, our lavish Grand Ballroom, our elegant Conservatory, and our 17 picturesque acres of wooded countryside in the heart of the scenic Hudson River Valley offer the perfect setting to create magnificent memories.
Amenities + Details
Amenities
Handicap Accessible

On-Site Accommodations

Indoor

Reception Area

Wireless Internet
For more details about amenities, please message the Venue.
Bar + Drinks, Food + Catering, Planning, Rentals + Equipment, Service Staff
Contact Info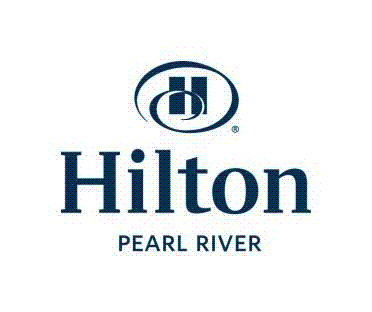 500 Veterans Memorial Drive, Pearl River, NY
***Perfection***
Reviewed on

5/25/2015
Carissa R
Amazing - I cannot say enough wonderful things about our experience at The Hilton Pearl River. They are the best!! Gerry, Jacque, and Derek made our wedding day feel like a little slice of heaven. They are the perfect team and took care of everything so seamlessly that all we had to worry about was getting married and having a good time. The hotel is truly a gem of a place. It's very picturesque and really a beautiful and unique wedding venue, which adds to its appeal. Gerry is the sweetest and so on top of her game - from our first meeting with her, we knew that this was the place we wanted to get married. Our guests also loved the venue and the food (especially the cocktail hour). Definitely check them out!!
---
So happy we had our wedding here!
Reviewed on

1/26/2015
Gajan S
We had the most amazing experience working with the Hilton Pearl River to plan our wedding. We had an unusual wedding that combined both of our family's cultures, with a Hindu ceremony, a Jewish ceremony, and a reception afterwards. The staff member we worked with, Nancy Resman, brought so much enthusiasm, flexibility and attention to detail to her work with us-- we cannot imagine that a more positive experience is possible! She always responded right away to our questions and requests (there were a lot!) and went far beyond her job description to help us plan the event. And perhaps most amazingly, she see med genuinely excited to be a part of our big day. The work the staff did, especially the maitre'd Derrick, on the wedding day was impeccable. My husband and I are still talking about how thoughtful, professional, and reassuring they were-- which was really important given the complicated timeline of our multi-ceremony day. During prep time we each had a specific staff member assigned to us, who was available for anything we needed and made sure we stayed fed and hydrated. Derrick thought of details we never would have and they were also kind to our wedding party and families.The result was that we were able to relax and have fun with our friends and families, instead of worrying about the details of the day. While the Hilton is not the cheapest option in the area, we really felt that the extra money we spent was completely worth it for the level of service, flexibility, and the beautiful grounds and ballroom.
---
Amazing Wedding!
Reviewed on

1/06/2015
Jessica S
We had an amazing wedding at the Pearl River Hilton this November. We knew it was the perfect place for us during our first visit. The venue is beautiful! The back lawn with the bridge and fall foliage were perfect for our pictures even on a very chilly day. Gerry was amazing to work with throughout the planning and was quick to answer our many questions. All of the staff were incredibly helpful the day of, doing whatever we needed and making sure everything went smoothly. The few small things that were setup incorrectly were quickly corrected within minutes. Derek and Jacque were amazing, they made us feel relaxed the entire night so we could focus on enjoying our wedding. Everyone raved about the staff at the PR, from the front desk to all the attendants and waitstaff at the wedding. The FOOD, was delicious. Our guests keep bringing up how good everything was, the variety, the volume, and the quality. The sushi was very high quality and presented beautifully, worth the upgrade. The lamb chops and pastrami were big hits! We had about 200 people attend, over half of which stayed over. It was so convenient to have everything, from the ceremony to the farewell brunch, in one location. We also had a great after party at the hotel bar! Overall, we could not have picked a better venue. It was perfect from start to finish and we highly recommend the Pearl River Hilton! Thanks for everything!!
---
Hilton Pearl River is the best!
Reviewed on

7/28/2015
We had our wedding reception at the Hilton Pearl River on April 4, 2015, and the whole event was flawless! We were very happy and delighted with the coordinators and staff at Pearl River Hilton. Nancy was an amazing resource and worked diligently with us every step of the way. She knew what type of party we wanted and did an excellent job executing our vision. She was very accessible and was very helpful answering all our questions. The week before our wedding reception, she made sure we had everything we needed and accounted for every detail. We were able to negotiate a discounted hotel rate with their sales manager. But, the hotel rates fluctuated quite a bit in the months leading up to our reception, so make sure to keep an eye on the rate in case it needs to be properly adjusted. The maître d', Derek, was fantastic. He had excellent taste, talked us through the reception day and put the final touches on our event. On the night of our event, he was taking care of everything. We had a few guests surprise us by coming to our event, and he arranged for their table placements and made the whole night seamless. The staff at the hotel was absolutely incredible. They made sure our families had everything we needed. Our friends and family had drinks brought to them quickly. We arranged for family style seating during dinner instead of a buffet, and the staff was very efficient in bringing all the dishes to the table quickly. They even stored our wedding cake in their freezer for a few weeks until we could pick it up. We highly recommend anyone to have an event at Pearl River Hilton. You will be in excellent hands!
---
The Best!
Reviewed on

7/27/2015
Emily H
The Hilton Pearl River was absolutely perfect for our wedding! We had our ceremony, reception, and brunch the next day there, and everything was absolutely perfect! It is all right there and so easy - we had the most wonderful wedding! The staff was UNBELIEVABLE! The maitre'd , Derek, was so amazing - I can't even tell you! And the bridal attendant, Linda, was the most amazing, nicest woman in the world. Any time you needed anything, Derek and Linda were right there next to you. My husband and I, not to mention our parents and the entire wedding party, had the most fantastic experience the day of the wedding because of these two! I would absolutely recommend this venue to anyone. It's BEAUTIFUL! The food is amazing, and everyone is so wonderful to work with. Simply the best!
---
Reviewed on

7/18/2015
Chloe J
My wife and I got married at the Hilton Pearl River on May 24, 2015, over Memorial Day weekend. When we were looking for a wedding venue, we sought somewhere we could hold an elegant affair at a location where our guests could comfortably enjoy the long weekend. We knew from the first moment we looked at the Hilton Pearl River that this would be where we got married, and the event surpassed our lofty expectations. What first stood out to us about the Hilton Pearl River is the wonderful staff. Paulette Scattassa, senior catering manager, was our point person for planning the ceremony and reception. Paulette exudes warmth and professionalism, is detail-oriented and very accommodating. She was an integral part in helping us plan our dream wedding. Maitre'd Derek Rubino and his staff were flat out impressive. The morning after the wedding, our guests were raving about the service, that's how good they were. The event ran seamlessly and Derek made sure that my wife and I were well taken care of throughout. The romantic Chateaux-style hotel and the picturesque grounds provided a terrific backdrop for photographs and for the ceremony, which was held outside in the rear lawn area during a beautiful day. The food at the cocktail hour and reception was impeccably presented, delicious, and plentiful! We give the highest recommendation for the Hilton Pearl River and commend their staff for helping us put together the best day of our lives!
---
Made My Day Perfect :)
Reviewed on

7/17/2015
Melanie D
Paulette, Derek & the entire staff were wonderful in every way. My husband and I live out-of-state & they made the entire planning process very smooth & worry-free. The venue itself is absolutely gorgeous. The grounds are kept beautifully with lots of greenery & flowers. The food is delicious & the staff is friendly. The rooms & fitness center are very clean. Thank you for making our day unforgettable.
---
BEST Wedding Venue!
Reviewed on

7/06/2015
Jena L
Having your wedding at Hilton Pearl River is a dream come true! On top of how beautiful the hotel and grounds are, working with Gerry Burns and her team makes everything run so easy and so perfectly. They are always one step ahead of you, making sure all your needs are not only met but are above and beyond your ask. Especially on the day of, they are literally one step ahead of you making sure you're comfortable, calm and can enjoy every minute. Any ask we made of Gerry in terms of set up or menu or scheduling, she made it happen. The beauty of the hotel speaks for itself and it's recent upgrade of the interior decor i the Conservatory, Ballroom and Le Jardin room put it over the top for perfection. I could go on and on, so will summarize it easily--book the Hilton Pearl River and you will have NO regrets or issues!
---
My wedding at Pearl River!
Reviewed on

7/06/2015
Annie Z
I had the great fortune of getting married at the Hilton Pearl River on June 28, 2015. It was spectacular. I am sure all brides think their weddings are the best and I am no different :) Pearl River is just a beautiful hotel that was able to accommodate my wedding party of 370 people. There was plenty of room and space for all of the different aspects of the day including but not limited to; getting ready space, cocktail hour, ceremony, reception, after party etc.. My immediate family stayed at the hotel the night before and from the time we stepped into the hotel, Gerry and her team was super accommodating and were there to help with anything we needed. That assistance surely continued on the day of when I had all the help, support and attention necessary from the Pearl River staff (Derek, Abbey, Liam and Maeve just to name a few). They were super warm, friendly and real easy to count on. There is a certain family vibe at this Hilton and me and my family ate that up! We planned for our ceremony to be outside but due to weather that changed and the room we got married in ended up being beautiful! It was warm, inviting and the sound was great too. One big requirement for our party was a big enough dance floor and all of my guests definitely had the room to groove that we needed which was excellent. All in all, we were super pleased with the Hilton Pearl River. I couldn't imagine having my special day anywhere else! Thank you!
---
A Great Experience
Reviewed on

7/01/2015
The Pearl River Hilton staff did a magnificent job of keeping the evening on track and making sure the needs of our guests were met in a timely and cheerful manner, down to the smallest detail. From the cocktail hour through the dessert and cake, the food was delicious. The table settings and decorations were beautiful and the accommodations were excellent. I did not hear one negative comment from anyone that was there, and many told me that is was the best wedding reception they had ever attended. In short, we would not hesitate to recommend the Pearl River Hilton for any catered event, large or small.
---
Epic Wedding Weekend at the Hilton Pearl River
Reviewed on

6/24/2015
Christina Y
Choosing the Pearl River Hilton as my wedding venue was one of the best decisions I've made in my life! The venue has great reviews and a stellar reputation, so I had high expectations, and PRH exceeded them! Afterwards, our guests were raving about the food, the attentive service, the romantic ambiance, and the seamlessness of the transitions and overall flow of the day (as well as the convenience of having our rehearsal dinner, wedding, after-party, and morning-after breakfast all housed under the same roof). The staff at PRH are total professionals. The operation was impressively smooth! My wedding was probably the only time in my life that every detail was exactly as I envisioned and reality/expectations met fantasy. It was one emotional crescendo after another. The dinner and dancing flowed smoothly, all the props and table arrangements were set up well, the food was spectacular as it was during the tasting, and the guests felt well cared for. Also, our rehearsal dinner and morning-after breakfast were unbelievable! They were events in themselves and really lent a sense of completeness to the weekend. Looking back at my photos, I am grateful for the incredible variety of tones and textures we were able to capture over the course of the weekend (frolicking on the lawn and in the woods to formal posing in the conservatory and informal gathering in the executive suite after rehearsal dinner). I was grinning ear-to-ear the whole time. Paulette, Gerry, and Jacqueline were with me every step of the way and made me feel like a princess. Their expertise and experience shone through in every detail. I'll remember the way I felt that day for the rest of my life! Oh, and I LOVED THE BRIDAL SUITE with the view of the golf course.
---
Our Amazing Wedding Weekend at the Hilton Pearl River
Reviewed on

6/15/2015
On the weekend June 6th of this year, we hosted our daughter's wedding at the Hilton Pearl River- From our very first meeting with Gerry Burns, the Events Manager to the wedding itself and the Sunday Brunch we hosted for our hotel guests, everything was done to perfection!! Gerry and her staff are thoughtful, considerate, and truly professional in all they do. Their thoughtfulness helped to make our wedding a true "once in a lifetime" event. As the day approached, Gerry and her staff did everything to "keep us calm" and attend to every detail to make our day so special. The newly renovated venue is breathtaking and to be able to combine both indoor and outdoor activities mad the weekend even more special. The food was plentiful and delicious. Derek is to be lauded for his managing and scheduling the entire day and the reception. The wait staff was impeccable. Jacquie was a tremendous help to us and most especially our daughter. The Hilton Pearl River is a "jewel" of a venue right in the backyard of New York City, Bergen County New Jersey as well as Rockland County. The chateau like grounds, perfectly manicured, the exquisite Conservatory and magnificient ballroom are all breathtaking - a "fairy tale venue" for any wedding.
---
Venue that suits all your needs/visions and that will exceed your expectations!
Reviewed on

11/13/2014
Michelle C
Hilton Pearl River did a fantastic job on our wedding!!! From the start of the planning process and right up to the wedding and day of execution, Hilton Pearl River was extremely accommodating and CUSTOMER SERVICE FOCUSED. The team and staff went ABOVE and BEYOND to ensure an ideal wedding experience for us and our guests. Although we had family local (bride grew up in / parents still live close by in NJ) we CHOSE TO STAY at the Hilton Thurs, Fri & Saturday night and also our entire wedding party used the hotel to GET READY AT. We didn't want to see each other until the church and the Hilton went above and beyond to help us arrange our rooms so that we were on separate floors, but also so that we could have our families/maids of honors/best man etc. in adjoining rooms or across the hall for ease of coordination. Similarly, they ensured we had spaces for bridal party hair & make-up, dressing, food, etc. After the church, we used the front entrance, back of hotel and a few rooms inside for PICTURES and they all came out wonderful! We loved the flexibility to have an outdoor or indoor COCKTAIL HOUR and that we didn't have to decide until the day prior (we chose outside and it was perfect!). Even though it was "outside" it is actually and indoor and outdoor space so it accommodates everyone. And the types and amount of FOOD and # of BARS at the cocktail hour was INCREDIBLE! Our guests still rave about it (as well as the reception food). Even the little things they do make it extra easy, for example the CAKE IS INCLUDED in the per person cost, but you get to work directly with their bakery on choosing the design/flavor/etc. Really takes the thought and stress out of that part of the planning! It was important to us that only ONE EVENT being going on at our venue during the time of our wedding and that is how the Hilton Pearl River is structured both in their booking as well as the actual layout of the venue. You essentially have your own wing and private bathrooms for the wedding. We never felt like we or our guests weren't #1 priority and the space never felt like we were at a hotel....however, we still had the convenience of sleeping where we partied, which was important for us, especially since many people were traveling from out of town and we wanted to maximize the amount of time we got to spend with everyone and have everyone at one place. In addition, it allowed for us to have the AFTER PARTY right on sight either privately if we wanted (at a cost) or have everyone head right to the ONSITE bar. Similarly, the Hilton made the entire flow of the day go off without a hitch and really made EVERYONE SO EASY FOR US. We planned our entire wedding ourselves and are a bit of control freaks/type-A so it was hard to let go of the reigns a bit on the day of, but the staff ANTICIPATED OUR EVERY NEED, made us extremely comfortable and 110% EXCEEDED OUR EXPECTATIONS. I could go on and on, but short of this very long, we had a WONDERFUL experience a Hilton Pearl River - family and friends still rave about the food, service and beauty of it - I would recommend it to anyone! - Married September 2014 - Live in New York, NY
---
The Perfect Wedding
Reviewed on

11/05/2014
Cheryl B
Everything about our wedding was absolutely perfect. From day one my husband and I fell in love with Nancy. She is just so sweet, caring, and truly wants the best for her bride and groom. She walked us through every step leading up to the wedding. She was so helpful and quick to respond to emails with any question I had, no matter how silly the question was. If there was something I was unsure of, she would offer her guidance to help make a decision. She came in on her day off for the rehearsal dinner to make sure everything was going smooth. I never had a doubt that our wedding day would be perfect...and it absolutely was. Jacque, our Maitre'D was amazing as well. The day of the wedding, she was there to make sure we were all on schedule and comfortable. Megan was awesome too...she never left our side. Anything we needed, she was there. We received so many compliments on the staff and how amazing they were. A lot of people said it was the best wedding they ever went to. It was PERFECT!!!
---
Amazing service and amazing night
Reviewed on

10/27/2014
Jessica G
When we were searching for venues, each place we went to showed us the prices and laid out our options like we were just another couple coming to waste their time. However, the Pearl River Hilton was different. When we sat down, we expected yet another scripted pitch. Nancy sat us down to talk initially and sold us from the very start. She asked us about ourselves and what we were looking for. She took a sincere interest in us and made it clear that they were there to serve us throughout the whole process. She followed up with us through email and by phone, sometimes just to check in and say hi. As the wedding got closer, she took care of every little detail and took the stress off of us. When we told her about our candy table for the favors, she took it upon herself to set it up exactly how my wife wanted it. When we arrived the night of the wedding, both our maitre'ds Derek and Jacque, along with Nancy were there to greet us and take care of everything from that point forward. They kept us on schedule, brought us food and there really wasn't any point in the night that I had an empty glass. The food was great and the service was just as good. The ballroom was huge and, at our request, they even extended the size of the dance floor. Our guests had a great time and we are still getting complements on the venue. I can't say enough about Nancy, Derek, Jacque and the whole Hilton crew. They made it a night where we didn't have to worry about a thing and we had a blast.
---
A decent time
Reviewed on

10/25/2014
Nadya A
I got married at Hilton Pearl River on October 5th, 2014. I had put so much effort into planning every detail (as every bride does), but I was unhappy by how the wedding overall turned out, especially considering how highly everyone has reviewed this venue. I spent months working with Nancy, who I must say is very pleasant, accommodating, and nice to work with, and others and sadly, I can honestly say my wedding did not meet my, my husband's, or my family's expectations. Firstly, food was a huge issue. Everything was going wonderfully with the cocktail hour food and appetizers being very delicious at the wedding until the dinner. We had specifications that our wedding was alcohol free (as it was a Muslim wedding), but they still included alcohol in the dishesl!!! So there was suddenly a realization DURING THE WEDDING amongst my family that there was alcohol in the dishes. This caused a huge panic, especially from me, because I didn't want our guests to freak out. How is it possible that after months of knowing that our wedding was alcohol free, that something like this could happen, DAY OF? On top this, my cousin brought this issue up to Derek, the Maitre' de, and Derek started aggressively arguing with my cousin that this is like a food allergy and should be brought up by individuals if they can't have alcohol. The audacity to argue with my family about this issue that should not have ever been an issue, right in front of me, disheartened me!!! On top of this, although the dinner at the food tasting was delicious, the dinner at the wedding was flavorless and cold on many people's plates!!! My cousin asked 3 times for her steak to be well done but they never succeeded. I also did not enjoy my vegetarian dish. Another huge reason why I'm rating Pearl River Hilton with a 3 is because of the ceremony. The staff disappeared and left us clueless as what to do after the ceremony, so there was an awkward few minutes where my dad was holding the microphone and literally said "what do we do now"? It felt very awkward and took the class right out of the wedding, but we really had no idea what to do. My family should have been briefed about this beforehand and the staff should have been there to help! We had to improvise and start taking photos! Also, the maitre de and staff did not properly coordinate with the DJ about my entrance song, so I walked in at the wrong part of the song, which was frustrating since I had told both the DJ and the Maitre de about this before hand. So overall the logistics of the wedding also did not seem to run as smoothly as I had thought they would; there was also some confusion over seating table for my bridesmaids/groomsmen. Also we (the bride and groom) did not receive our appetizers while everyone else was eating them until I asked for food. I do want to mention that Linda, my bridal attendant, was absolutely incredible in helping me with everything I needed; it was as if she knew what I'd need even before I said anything (she'd bring me water with little straws to not mess up my lipstick and helped my bridesmaids with little details). Also, Jacque, the assistant Maitre de, was extremely helpful with my hair. She helped put on my Tikka (what traditionally pakistani brides wear on their forehead) and my veil, which was a very difficult task to do with all my extensions in as well! The Pearl River team was very helpful in planning etc. but the execution didn't come out as well as I'd hoped.
---
Just Incredible...
Reviewed on

10/20/2014
Valerie C
From the moment my husband and I walked in to this beautiful chateau we knew it was the perfect place to host our special day. Gerry made us feel warm and welcome immediately. She listened to exactly what we wanted and met with us on several occasions to ensure everything was perfect. We were married on October 4th, 2014 and could not have asked for anything more. We hosted our rehearsal dinner, wedding ceremony & reception, followed by a brunch the following morning since many of our guests came in from out of town. I can honestly say that everything was flawless. Gerry and her team especially Derek & Jackie were there for everything and extremely attentive to ensure everything was perfect. The service is exceptional, the food is top quality and the accommodations are comfortable and convenient. Our guests are still raving about everything and so are we! We could not be happier with our decision to host the most important day of our lives all at the same location surrounded by our family and friends. Thank you to everyone who made our entire weekend perfect in every way! It was truly unforgettable and we will be back to celebrate our 1 year Anniversary.
---
WOW, IS ALL WE CAN SAY!
Reviewed on

10/20/2014
Liza L
Wow, is all we can say about the banquet and catering team at the Hilton Pearl River! We feel so lucky to have hosted our wedding at this venue! Gerry, Derek and team are truly incredible! From the moment we met Gerry we knew that this was the perfect venue for us. I (bride) am a Director of Sales at a boutique hotel in midtown so I can certainly tell good service when I see it! Gerry's demeanor is so warm and caring. Even though she has been doing social events at the Hilton for years she is still just as careful and prideful as if it was her first few months on the job! We cannot say enough wonderful things about our experience with the events team at this hotel. They were so accommodating to all of our crazy ideas and they were constantly anticipating our needs! The logistics of the wedding day went so smoothly! One of our favorite things about this venue is that they only host a maximum of one wedding per day. So if it's your wedding day, you pretty much have the run of the place. Also, the wedding Package that this hotel offers is a huge value and the quality of the food and service provided are outstanding. Our guests were in LOVE with all of the food especially the cocktail hour treats! As the bride and groom you don't get to eat too much on the actual wedding day but Gerry and Derek made sure to whisk us away after the ceremony to try some of the cocktail hour goodies before joining the rest of our guests! Also, on the night of the wedding we stayed in one of the Parlour Suites and the hotel staff decorated the room so beautifully! They displayed our ketubah with my bouquet and tons of candles and pictures of us that we had brought to decorate the cocktail hour! They event did a rose petal turn down in the bedroom and draped my veil over the bed! It was all very romantic! Oh, and the hotel staff saved us the top of the wedding cake and two extra pieces to eat that night! We HIGHLY recommend this venue for your next social event! We will definitely be back for a future event!
---
Stupendous!
Reviewed on

10/15/2014
Nanci S
Our daughter and her new husband had their wedding at the Hilton Pearl River this past weekend. We had read so many incredible reviews that we truly expected excellence and we got it!!! We cannot say enough about every single detail during the year we spent working with Gerry Burns and her staff. Besides everything being perfect from out pre wedding vintage game night to the brunch the day after the wedding, we realized that we never heard the word NO in an entire year. The staff is charming everywhere in the hotel, the setup gorgeous, the food and drink perfection and the hotel rooms wonderful. Please consider this amazing venue and I promise you that you won't be sorry. I had been in the event planning business for many years before I retired so I feel I am pretty picky. We loved this event and would certainly be happy to use this hotel again for another special, happy occasion.
---
Perfect!
Reviewed on

9/30/2014
Katherine M
We had our wedding at the Hilton in early September, and it was absolutely perfect. From our initial meetings months prior to the brunch the following morning, everything was fantastic. Many of our guests said the cocktail hour was the best they had ever been to and that it was a picturesque venue. Despite the rave reviews from all of our guests, I think what sets the Hilton apart is that us, as the bride and groom, also thought everything went perfectly. Gerry, Derek and Jacquie saw to every single detail and it was most definitely our dream wedding. They took care of all the background work and made sure everything from the food, to the bar, to even my dress was on point. We never had an empty glass and we never heard about a single problem. I truthfully don't have a single complaint and I just wish we could go back and slow it down! I cannot sing their praises enough. Thank you doesn't even begin to express our feelings towards everyone for such an unforgettable day!
---
Absolutely Perfect
Reviewed on

9/19/2014
When our third and last daughter told us she was getting married we began the venue search. With many of the groom's guests coming from out of town, we needed a venue with hotel accommodations. The search was long and stressful. Once we met Paulette Scatassa at the Pearl River Hilton we knew we had our venue. From start to finish every aspect of the planning was perfect. The menu selection was amazing. The food tasting and cake tasting were done with not just the bride and groom, but with both sets of parents as well. The food quality exceeded expectations. Each selection was better than the last. Paulette was always available to answer questions, offer suggestions and just smooth along the entire process. Final preparations with Derek, the Matre'D and Paulette were wonderful. The ceremony was held at the hotel as well and everything, from arrival of the guests to departure of guests with warm cookies and a drink went off without a hitch. As parents of the bride, we had absolutely nothing to concern ourselves with the entire night. We also had a wonderful farewell breakfast for our guests the following morning that included half of our reception guests. Paulette, Derek and their staff had everything totally under control, running like a finely tuned machine. The hotel rooms were impeccable, with pleasant courteous staff. We had guests with some special requirements and all were met without a problem. We have a way we described the wedding to our friends, "If you owned an estate and had staff that had worked for you for years and were having a wedding at your home, that is what a Pearl River Hilton wedding is like."
---
Our dream wedding
Reviewed on

7/30/2014
Maggie G
Our wedding at the Hilton Pearl River was absolutely perfect! From our first meeting with Gerry I knew we would be in great hands but she went above and beyond at every turn. Her staff is unbelievably attentive as well. Each and every one of them was a pleasure to work with. The food was delicious, my friends and family are still talking about the amazing cocktail hour and table side service! The hotel itself is clean and cared for, from the carpets to the ballroom to the guest rooms. We had our dream wedding at the Hilton Pearl River and I would recommend it to anyone!
---
Great Wedding, Fun Times and a Little of Simpsons
Reviewed on

7/27/2014
I had a vision of the type of wedding I wanted. The Hilton Pearl River helped me actualize this vision. They get what I wanted and was there every step of the way to make my day the best day. Great staff, huge portion of food and plenty of drinks to go around. This is the only vendor I used that was money well spent. Great place!
---
Amazing Wedding
Reviewed on

7/14/2014
Naomi W
I have just made a wedding for my daughter at the Hilton Pearl River, and it was amaziing. I worked without an outside event consultant, and was worried until I met the staff at the Hilton. Catering and events staff couldn't have been more helpful and meticulous about the details. We had many guests from out of town who stayed over at the hotel. The rooms were great with very comfortable beds and linens. The hotel is spacious, with beautiful grounds and a golf course. Gerry Burns coordinated the kosher caterer, florist and band so that the entire event was seamless. My daughter and her husband are ecstatic, and the guests came away saying that it was the best wedding they'd ever attended.
---
EVERYTHING ABOUT THE HILTON PEARL RIVER IS AMAZING!!!!
Reviewed on

7/12/2014
Sal N
5 stars aren't enough! EVERYTHING ABOUT THE HILTON PEARL RIVER IS AMAZING!!!! My husband and I got married at the Hilton Pearl River on June 28, 2014 and to say that our wedding was amazing is an understatement. The establishment, the accommodations and most importantly the staff are top-notch, seasoned professionals that know how to not only take care of their guests, but they are just genuinely great people who truly care about making your event special. I found the hotel by accident driving by before I even got engaged and knew that this had to be where I got married, it was destiny, so much in fact that my fiancé proposed here and we got to have a full weekend of Wedding festivities at this beautiful "chateau in the woods". I have to mention a few people by name because they not only made the Wedding and the entire weekend (Rehearsal dinner & Sunday Brunch) run smoothly but they worked with me for 8 months leading up to the day and after so many e-mails and phone calls, I learned what great people they are in general and I look forward to seeing them on our next visit to the Hilton. Gerry Burns, the director of catering, was there since day 1 of my dream planning and let me tell you, this isn't her first "rodeo"! She was sweet, caring, detail oriented, and her execution of the actual Wedding days event was absolutely FLAWLESS! Our Maître D', Jacqueline Rochford, was Awesome, Amazing, Fabulous and every other wonderful word there is... Jacqueline made sure from beginning to end that not just all of our needs but also all of our guests needs were met. All of our family and friends cannot stop talking about what an amazing wedding it was and how great the food was!!! I highly recommend the Hilton Pearl River for your upcoming Wedding, and any other event you might be planning. The building is GORGEOUS, the staff is AMAZING and the food - lets not forget the food, is OUTSTANDING!! I intend on keeping the Hilton Pearl River in "our family" and can't wait to have our next important event there!!
---
Send Message