Home

Hilton President Kansas City
Amenities + Details
Amenities
Handicap Accessible

On-Site Accommodations

Indoor

Reception Area
For more details about amenities, please message the Venue.
Ballroom, Hotel, Restaurant
Contact Info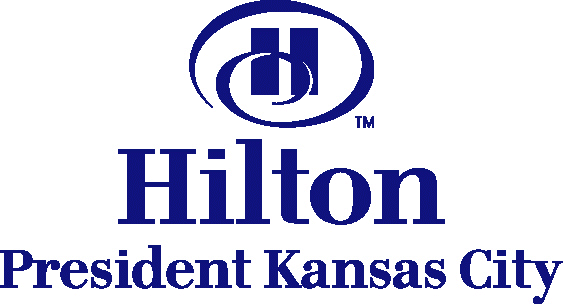 Reviewed on

5/04/2016
Katie S
The President has the most gorgeous ballroom I have ever seen- the perfect spot for a wedding reception. the wedding coordinator, Samie, is the best! She makes sure everything goes smoothly- she even bustled my dress when my bridesmaids couldn't figure it out! The venue is... Read More amazing, food is delicious, and there are tons of bar packages to choose from. Having our reception at a hotel was the best decision we ever made. They took care of everything- food, drink, linens, tables, room block, cake cutting, bartenders, etc. and the best part is you don't have to worry about decorating because the ballroom is so pretty on its own. I definitely recommend the President!
---
Reviewed on

9/04/2015
Kristen P
I really only had the Hilton President in mind when I started to plan our April wedding... I thought the ballroom was gorgeous, the hotel was classic and elegant, and the location was perfect! All of those things are important but what really made the process so enjoyable was... Read More the staff! Samie, the hotel's wedding coordinator, was AMAZING! She was so good working with our vendors, family members, and our personal wedding planner! Anything we asked for she took care of and our vendors were organized perfectly and well taken care of! Samie was professional, experienced, and fun to work with! We had our reception in the Congress ballroom which is an exceptional setting! The food was wonderful and beautifully presented. We still receive so many compliments on the food, service, and venue! Thank you Hilton President for helping us have our perfect wedding day!
---
Charm and Elegance
Reviewed on

6/25/2015
Leslie R
When my fiancé and I first started looking for wedding venues we had an idea of doing a Napa inspired rustic look for our reception. After visiting several locations nothing was clicking. Our last stop was at the Hilton President and from the moment we walked in everything... Read More clicked! The hotel itself has a wonderful elegant charm to it playing 1930's music to match its style. As soon as we saw the stunning Congress ballroom we knew our search was over- breathtakingly beautiful! We knew we would be ditching the rustic look for something much more classic and our style. What made everything even better was the on-site coordinator Samie. She was the epitome of professionalism and friendliness throughout the whole process. We were planning the wedding from out of state and never once did I feel like we were out of the loop with what was happening. From the amazing food to the smallest detail, Samie and her team were happy to handle everything which make our big day stress free. Our guess loved the charm of the hotel and we had so many people tell us just how beautiful everything was. A huge gold star to everyone at the Hilton President!
---
Reviewed on

9/17/2016
Ann M
This was our dream ballroom and Samie made the entire experience perfect from start to finish! Not only was the cocktail hour and reception absolutely beautiful but the hidden gem is the coordinator, Samie. I cannot say enough about how amazing she is- so organized, so on top of... Read More it, has been around for years so knows all the vendors, she makes sure everything goes off perfectly but more than that, we planned from out of town and she was available, quick to respond to any emails or calls and so helpful for the entire year prior. The food was delicious and the venue stunning! Highly recommend- it was the perfect location in KC, it was beautiful and convenient and everyone at the President was friendly and great to work with. We have no complaints at all about having our wedding here and are beyond thrilled with the service and result! If I could give more than five stars I absolutely would!
---
Reviewed on

7/16/2016
Lisa N
I was disappointed with the lack of service provided to myself and my guests during our stay at the President Hotel. A couple of examples: I requested a refrigerator (at extra cost) for a guest for medication reasons 12 months prior to the wedding. Although this note was made... Read More on the reservation, no refrigerator was in the room due to their limited availability. Also, the shuttle service (which only goes several miles from the hotel) was not willing to take elderly guests to the rehearsal dinner 1 mile away, despite not being in use. The most helpful person at the hotel was the concierge, Rita. She was amazing and greatly helped my guests with anything they needed. It is unfortunate that the President had such a lack of accommodation for the large number of revenue generating nights I provided them, with international guests staying all week and myself being a Hilton Diamond member. I have received far better service from Hilton hotels in other cities, and I am sad to say the city I call home is not one of them.
---
Beautiful hotel
Reviewed on

9/18/2015
Hannah G
The hotel is stunning and exactly what I wanted for all of our guests. However, I know quite a few people had issues making reservations using our group number and were given false information about needing to stay more than one night, etc. I think there are a few issues with... Read More communication with the staff that makes actual reservations. However, in the end everything worked out just fine!
---
LOVE this hotel!
Reviewed on

9/01/2015
Rachel S
The president is my favorite hotel in Kansas City. It is so gorgeous inside! WE had a large block of rooms for our guests and all had a great stay.
---
Reviewed on

7/16/2015
Leslie F
Our wedding reception at the Hilton President was a dream come true - better than a dream come true actually. From the minute I saw the ballroom and met Samie I KNEW it had to be there (and it was the only venue I looked at). The ballroom is absolutely exquisite with marble... Read More floors and gold-detailed walls with stunning views of downtown KC. But it was the quality of the staff that made our experience way above average for the entire planning time and wedding day. Samie goes above and beyond in her uber-organized, magic-making way to make your day incredible. I am the typical Type-A, want to make sure everything is correct personality but I was able to fully enjoy and soak in the day because I knew she had it handled. Thanks to her and her staff, my wedding day truly was the best day of my life.
---
Beautiful venue, great location
Reviewed on

6/05/2015
Erin P
This hotel was very accommodating to our guests, and it was in a really great location for after-reception activities. It has a beautiful vintage feel.
---
Excellent Host Hotel
Reviewed on

8/25/2014
Hannah P
We did not use the hotel for our reception and ceremony, however I have been to a gorgeous wedding here. Instead, we used the establishment as our primary host hotel. The sales and reservation staff were incredible to work with and very accommodating. They were prompt in... Read More answering questions and happy to meet our requests. The location was also very convenient for our out of town guests as there is a lot of entertainment within walking distance.
---
Beautiful Venue, Incredible Coordinator
Reviewed on

2/04/2014
Kaitlyn
We originally chose the Hilton President for our wedding day venue because of its historic background and unique look. And we were right: everything was absolutely beautiful, especially the ballroom where both our ceremony and reception took place. However, at the end of the... Read More day, what made the Hilton President such a spectacular place to have our special day was Samie, the venue's wedding coordinator. She did EVERYTHING, from making suggestions on vendors, to organizing any and everything on the wedding day, to making sure we were comfortable and happy the entire time we were there. She even helped me pin up my dress during the reception when I was tripping on the front of it. (She was seriously a life-saver!) We know for a fact that our wedding would not have gone as smoothly without Samie, and we are extremely grateful. The only hiccup we experienced was that the reception food was not plated very well and bordered on sloppy. We addressed this with Samie, and she was very gracious and accepting of our feedback. I would recommend this venue to any bride. It was an incredible experience.
---
My wedding dream come true!
Reviewed on

9/03/2013
Kinsley R
The entrance, the staircase, the grand lobby, the mezzanine, the ballroom foyer, and most importantly the Congress Ballroom. When the two double doors opened and Marilyn led me into the ballroom on my first visit, I was done looking. The space needs nothing to enhance it,... Read More absolutely gorgeous. The staff, the food, the atmosphere were all exquisite and my fairy tale came true at the Hilton President.
---
Congress Ballroom - Hilton President
Reviewed on

1/13/2013
Kelley C
Food was great, and the room was beautiful. We had an awesome time. Samie and the Hilton staff worked very hard to stay on top of everything for us, and everyone was so gracious and attentive.
---
Beyond amazing!
Reviewed on

10/16/2012
Jillian H
My husband and I just got married at the Hilton President and we were blown away! Their ENTIRE staff, especially Samie and Marilyn, were more than perfect. Every time I thought of something that needed to be done, they had already taken care of it! It is the most beautiful venue... Read More and it is a great location for your guests to have fun at the P&L district. We couldn't be happier that we chose the Hilton President and we can't thank them enough for making our wedding day perfect!!!!!
---
could be better
Reviewed on

5/10/2012
Valerie B
hire an outside wedding coordinator.
---
Great Night!!
Reviewed on

2/29/2012
Melanie B
My husband and I stayed here on our wedding night. The front desk attendant saw me in my wedding gown and congratulated us. They made us feel like valued clients. The lobby is beautiful. The room was clean and spacious. We had a great view of the Power & Light district.... Read More The front desk ended up sending up a bottle of wine for us to share and a note saying congratulations again. We ordered room service the next morning. The french toast was great! Great hotel, great service, great location!!!
---
do not use this vendor
Reviewed on

10/12/2011
Rachel S
I do not have time to write this- last time I wrote an honest review, Hilton got it taken down. So I wouldn't trust the reviews they have. Yes it is a beautiful room, but it is overpriced for the bad service you will get. Not only that, the brial suite is very dark and ugly.... Read More My recommendation- o somewhere else! I would give 0 stars if i could
---
Fantastic Venue and Staff
Reviewed on

10/07/2011
Lindsey N
The President Hotel in Kansas City had always been my dream venue, and it truly was a dream come true to have my reception in the Congress Ballroom. The staff was super easy to work with and made sure everything went according to plan. During the entire planning process,... Read More Marilyn and Lindsay were so great and made sure I was satisifed with everything. The night was majical, they did such a fabulous job with everything!
---
Dream Wedding!
Reviewed on

1/04/2011
Carissa L
My Fiance and I had a 3 month timespan to plan our wedding in. We went and searched dozens of places, and we are SO thankful we chose the Hilton! The staff was WONDERFUL, everything was done exactly how we'd planned. The food was delicious, and our guests couldn't get enough! It... Read More was so nice to have people who understood how much this meant to me, and went out of their ways to make sure we had the wedding of our dreams. They worked with us on pricing, dates, and deals, and we ended up staying for a few extra nights there because we loved it so much! Thank you, Hilton President, for a wonderful experience!
---
Gorgeous Ballroom
Reviewed on

11/11/2010
Mary K
The location exceeded my expectations. My wedding planners worked with the staff and what a wedding it was!
---