Home

Hollow Hill Event Center
Book Your Wedding with Hollow Hill Event Center
---
A BALLROOM IN WEATHERFORD, TX
About Us
Couples searching for a rustic wedding location in the Dallas area need to consider Hollow Hill in Weatherford, Texas. Guests enter Hollow Hill's 80 acres through a timber wood framed entrance. The grounds are full of gardens, pecan groves, woods and rolling pastures. Hollow Hill can accommodate up to 250 guests.
The Great Room has a cathedral feel with its vaulted ceiling and exposed beams. A couple may not usually take the restrooms into consideration when booking a wedding venue, however, the restrooms off this room are decorated with family pictures going back to the 1800s.
The Old Town is ideal for those who want more space for dancing. This room makes guests feel like they are in an old Western town. Guests can also sit on the cantina deck for fresh air and to enjoy the view of Hollow Hill.
The Cantina and Deck is suitable for couples who want a casual atmosphere. The room features a stone bar and a wet bar. This space also houses a deck that overlooks a pecan grove.
Hollow Hill Gardens is an ideal area for an outdoor ceremony and reception. In addition to the gardens, the area features walkways lined with sculptures and a fire pit.
The Barn will give the bride and groom a rustic feel for the wedding and/or reception. Measuring 3,570 square feet, the area's large doors on either end can be left open when the weather is nice. This space is good for those having a band and dancing. The Barn can accommodate parties as large as 250.
The Mission and Courtyard is a covered outdoor area that can be used for a ceremony or reception.
The Hen House is for the bride and the bridal party. This area has a full bathroom and prep room with several mirrors. There is also a porch if the bride needs some fresh air before the ceremony. The Hen House connects to Old Town through an enclosed hallway.
The Bunkhouse is for the groom and the groomsmen. This area includes a full bathroom. It opens up to the fire pit and there is a porch in case the groom needs fresh area before the ceremony.
What You Should Know
Wedding events at Hollow Hill run from noon until midnight. During this time, the couple is allowed to use the entire expansive facility to take photographs.
Rental of the wedding venue includes the following items:
Choice of vendors
Tables and chairs
Ice machine
Ceremony site seating
Indoor and outdoor sound system
Climate controlled
On-site manager
Day before rehearsal (when available)
Extra Perks
Photo opportunities in hidden gardens
Discounted rental fees to active military, veterans, police, firefighters and emergency medical technicians
Awarded "Best of Weddings" by The Knot, 2015
Winner of the "Couples' Choice Awards for Best Wedding Venue" from WeddingWire, 2015
From the Vendor
Old World Elegance meets Country Charm
Hollow Hill Event Center is a unique and exclusive wedding venue outside Dallas Fort Worth. Located on 80 acres we are the perfect setting for an elegant or rustic wedding where your guests enjoy the peace and privacy of the beautiful Texas countryside. Our family-run venue is authentic Texas!
Amenities + Details
Amenities
Bridal Suite

Handicap Accessible

Liability Insurance

Indoor

Outdoor - Covered

Outdoor - Not Covered

Reception Area

Wireless Internet
For more details about amenities, please message the Venue.
Ballroom, Farm + Ranch, Barn, Garden




Reviewed on

11/01/2017
Sarah D
Stop your venue search and go check this place out! The owners, Bob and Jean, are seriously the nicest people. We loved working with them. They are so laid back and flexible. Even before we booked with them they encouraged us to come out to the venue as many times as we wanted.... Read More Once we did book we were out there often and they always made sure to take the time to answer every question and to provide ideas when we needed them. The week before our wedding they willing walked around the venue with us for 3hours so help me visualize the day and how exactly It would be set up. I can not stress enough how amazing they were. To add the cherry on top, during our rehearsal we decided that we would like to brand a piece of wood during our ceremony. We knew they had wood available but we really wanted a piece in the shape of Texas. When we asked if that was possible Bob said he didn't have the means to cut wood into the Texas shape. We were disappointed but understanding. Fast forward to our ceremony and you can only image how thrilled I was to see a Texas shape piece of wood there ready for us to brand. Bob went out of his way to make it happen! We were perfectly ok with not having it but he did it anyways! It was honestly one of my favorite things from our wedding and I will always remember that moment of surprise. So whatever you're doing. Even if you think you already found your venue. Go check Hollow Hill out. Talk with Jean and Bob. I promise they will treat you like family.
---
Reviewed on

7/11/2016
maddie s
I honestly can't say enough about how wonderful this venue is. I always pictured having a fairytale wedding. I can't stop replaying everything in my head. Robert and his parents made every dream come true. I highly recommend this venue everyone!
---
Reviewed on

12/17/2017
Emily M
We had a fantastic experience with Hollow Hill Event Center! David, Jean and Bob were delightful to work with- kind, flexible, helpful. Their facilities are unique and beautiful. We were able to use the vendors of our choice, and they even recommended a few that knew the venue... Read More and were great! Our wedding at Hollow Hill was a blast!!
---
Reviewed on

12/01/2017
Hollow Hill made our wedding day run so smoothly, we absolutely love their venue.
---
Reviewed on

11/24/2017
Kristen (
I don't even know where to begin! I can say that Perfect isn't even good enough for how our wedding went. Jean & David and Robert... wow just wow! There is something TRULY magical about Hollow HIll, I still get goosebumps just writing this review and thinking back to our day. I... Read More had zero drama, zero stress just pure bliss the whole planning process while working with them. I work in the wedding industry and I thought surely being in the industry I will see the "hiccups" because EVERY wedding has them. However honestly - not one hiccup! Again perfect isn't even a good enough word to describe our wedding day! You can plan your heart out however come the day --it takes a team and you can not pick a better team/ family to share your special day. They treat you like family and genuinely look at your wedding as the best day of the year! They will do anything and everything to ensure your day is perfect! My bridal party and I arrived at 8am the day of the wedding to start getting ready with hair and makeup. David and I and my Matron of honor walked around the site to just look at everything and it was beautiful, peaceful and calming! David even mentioned - I'm not sure why you're out walking around here .. this is your day relax we we will take care of everything. Little did he know that I was only walking around because their property is so relaxing and calming and beautiful! The venue is clean and they think of EVERYTHING. Little things even like trash-cans are built specially to NOT look like trashcans & amenities in the bathroom to ensure nothing is forgotten. They have showers on site in the hen house & bunk house so if needed you can shower. They are opened to any vision you have and will ensure it comes to life! Everything was just perfect and I cant be more thankful! Looking forward to hosting a 5 year anniversary party ... EVERYONE had such a great time I have to find a reason to come back!! :)
---
Reviewed on

10/30/2017
Angela N
Hollow Hill was absolutely amazing! They did a wonderful job helping us make our big day everything we've ever dreamed of. They were polite, assertive and helpful in every where. Things were taken care of for us before we even had to ask and everything went very smoothly! I will... Read More definitely recommend Hollow Hill and even consider it for future events. Thank you to David, Jean, Michelle and Bob for everything! Also their amazing staff who stayed with us until the very end. Y'all are amazing! God Bless!
---
Reviewed on

10/23/2017
Adam V
We cannot say enough GREAT things about this venue. To say that the venue is perfect would be an understatement. It is one of the most prettiest venues we've seen, and to top it off the owners are beyond amazing. We arrived for the first time with the intentions of looking... Read More around and visiting other venues. After almost 3 hours and a tour of the entire property a contract was signed and we never looked back. If you're looking for an amazing venue with amazing people then you'd be a fool not to book here.
---
Reviewed on

10/23/2017
Karen M
The venue accommodates your needs and assists you along the way. The owners are military friendly and ensure that your event is beyond expectations. The staff is helpful and very professional.
---
Reviewed on

10/16/2017
Stephenie T
Hollow Hill was beautiful and a great choice for a wedding. Jean, David, and Jeff were very accommodating with all our requests. Ecerything went great. Guests lived the Old Town and tge photographer loved all the different spots for photos. Thank you Hollow Hill!
---
Reviewed on

10/12/2017
Mauna Z
Couldn't ask for a more perfect venue. #bohofeelsforlife #rusticandperfect
---
Reviewed on

10/11/2017
Shelbie F
Couldn't have picked a better venue. Everything was perfect.
---
Reviewed on

8/27/2017
Allison R
these people are kind, genuine, and helpful and they have such a fun and beautiful venue! Honestly, my husband and I loved the venue as soon as we got there, but the owners are what sold us on it! They were accommodating and let us be as creative as we wanted with the gorgeous... Read More space they have. I can't say enough good things about them! All of our friends loved the venue and there is so much to do and see there that I think there's something for everyone! Go meet these wonderful people and their venue and you'll be ready to book as well.
---
Reviewed on

7/14/2017
Carla E
It was love at first sight! After our tour at Hollow Hill I fell in love with the place and knew it was exactly the perfect place for our wedding. Bob and Jean the owners spent a lot of time with us showing us around the place and their future plans for new developments on the... Read More property. Bob obviously takes a lot of pride in what he has built. It is a beautiful place. We got married under a tree in the pecan grove. The staff was there to assist us in set up and Bob helped us design my fairy tale ceremony site. I cannot decide what I liked more, the venue or the service the staff at Hollow Hill provided. My husband liked that they didn't nickel and dime us for everything and that it was all included. Our wedding was in April and I am still getting compliments on what an amazing, unique wedding venue Hollow Hill is. In fact, when I hear people talk about my wedding, they say that it was the most beautiful wedding they have ever been to. There is a place there for every thing you could need. A cantina, fire pit, gardens, pond, banquet hall, covered pavilion, and more and when you book the place you get access to it all. I cannot thank Bob and Jean enough. They are two wonderful human beings who truly enjoy making your special event everything that you dream of!!
---
Reviewed on

6/28/2017
Lauren U
My husband and I booked with David and Jean at Hollow Hill about a year and half before our wedding and they were both so helpful throughout our entire wedding planning process. Because they have such a big venue with various different places for your ceremony and reception, we... Read More had a lot of different options and they were willing to accommodate any ideas we had. If we ever needed to tour the venue, which we did about 6 times before the wedding, they were more than happy to walk us around and give us ideas for our ceremony, cocktail hour, and reception. Extra centerpieces, shepherds hooks, stumps, the wedding arch, easels, table and chair set up for the ceremony and reception etc were all included in the rental and helped make our big day even more beautiful. Our wedding planner, who had never worked with Hollow Hill before, said several times that this was the best venue with the nicest people she's ever planned a wedding with. You NEED to book this venue! You will not regret it!
---
Reviewed on

6/16/2017
Sami M
This venue was everything a country bride could ask for. Big barn that is breathtaking inside and out, huge reception area, along with a very unique outdoor area and awesome bridal boutique. Love. Love. Love
---
Reviewed on

6/15/2017
Mallory R
Hollow Hill Event Center is above all others! Truly! From the moment my husband and I walked on the property, not only were we amazed by the gorgeous property, we were thoroughly impressed with the owners and operators. They are kind, accommodating, and clearly love what they... Read More do; you can tell they pour their hearts into this place. They made the planning process so easy for us and the day of they went above and beyond to make sure everything ran smoothly!! We cannot sing their praises enough. Now to the property itself.... it is STUNNING!! There are so many ceremony options and it was difficult to choose between them. The setup is really perfect for a fun, beautiful, unique wedding. We wish we could've stayed longer than our wedding day! All in all, it was the perfect venue for us and we are so glad that we chose it! Thank you so much David, Jean, Michelle, Robert and staff for a beautiful day! Mallory and Ben Reeves
---
Reviewed on

5/31/2017
Erin M
This venue was beyond amazing!! I have received so many compliments from my guests on just how beautiful and unique the space was. Additionally Bob and Jean and the entire staff at hollow hill were beyond outstanding!! They were so accommodating and really worked hard to make... Read More sure our day was amazing! Even when at the last minute we had to add an additional 25 guests to the RSVP list. Jean simply said no problem and made it happen. If you are looking for a beautiful -and unique venue that your guests will remember for a lifetime look no further!!
---
Reviewed on

5/23/2017
Brittney T
We absolutely loved Hollow Hill! The staff is amazing, they helped us every step of the way through the wedding planning process and went above and beyond to accommodate us on the wedding day. I would recommend this venue to anyone!
---
Reviewed on

5/09/2017
Jennifer b
Hollow hill was absolutely fantastic!! Our guests couldnt stop talking about how gorgeous it was! The owners were wonderful to work with! They made our day absolutely perfect!!
---
Reviewed on

5/03/2017
Courtney B
Hollow hill was amazing! The venue was gorgeous, and we got so many compliments on how beautiful everything was. The staff was perfect and beyond helpful. The entire wedding was perfect, a dream come true. I will recommend hollow hill to every bride I know.
---
Reviewed on

5/01/2017
Chelsey M
Hollow Hill was the perfect venue for us. Everyone involved was very responsive and flexible with all our needs. I highly recommend everyone going out to see the venue. You won't be disappointed. They made our wedding day the BEST DAY EVER!
---
Reviewed on

4/12/2017
Dawn D
My experience at Hollow Hill was exceptional. I could not have dreamed up a more delightful venue. We hosted my son's 18th birthday/graduation party at Hollow Hill. I had looked at several other venues, but at the moment I pulled into Hollow Hill I knew this was the right... Read More place! The owners are very nice and the venue gorgeous. The facilities were top-notch and had every bell and whistle I could think to need. I am not sure if there is another place out there that offers so much to a client and do so in such a calming and polite demeanor. The moment I met Jean she made me feel like family and once the event was taking place her and her husband were there for us when we needed them. They will forever have a special place in our hearts and memories. I hope to have the opportunity to enjoy more events at Hollow Hill in the future. My suggestion to anyone near or around DFW; take time to check out Hollow Hill you will be very happy you did!! Thank you again to everyone at Hollow Hill!!! Many blessings and warm regards from the Dillon family
---
Reviewed on

3/28/2017
Stephanie S
Hollow Hill was the perfect setting for our Rustic Wedding! The grounds were so beautiful and the staff was very friendly and helpful. I wouldn't change a thing.
---
Reviewed on

3/23/2017
Elizabeth B
The owners of Hollow Hill were amazing! I am a teacher and also in graduate school, which means I have little free time. The owners and staff offered to help and provided assistance with finding vendors that would work best with my husband's and my personality. I even forgot... Read More to sign the contract for a wedding coordinator and they helped find one within the last two weeks of the wedding! The venue is breath-taking and offer so many options for locations and "plan-B's" for inclement weather. They offer flat rates for the venue and don't try to nickel and dime you with extras! We knew immediately when we visited the first time that Hollow Hill is where we were going to get married!
---
Reviewed on

1/02/2017
Jessica R
This venue is just absolutely gorgeous. This was only the second venue I had looked at and as soon as I walked in I had to have my wedding there. The place speaks for itself and I love that you dont have to over do the decorations to help the venue look good it looks fantastic... Read More all on its own. The owners are extremely sweet and helped us when we needed anything. I would recommend this place to anyone!!
---
Meet The Manager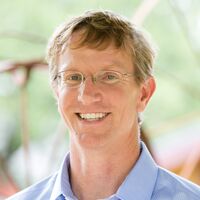 Bob Gechter
Bob joined Hollow Hill in February 2015 as the General Manager. He is a graduate of North Texas University. Bob is married and has two beautiful daughters. Before coming to work for Hollow Hill, Bob worked for Alford Media Services in Coppell, TX. He also worked for George Strait as Stage Manager and George's guitar tech. Accustomed to large scale productions, he knows how to make any sized event happen without a hitch.