Home

Honeymoons, Inc - All Inclusive Caribbean Honeymoons
About this Vendor
All-Inclusive Honeymoon & Wedding Packages
All inclusive honeymoon and wedding packages in the Caribbean made easy. Save time and money with Honeymoons, Inc.
Details
Destination Wedding Packages, Destination Wedding Planning, Destination Weddings, Honeymoon Planning






Contact Info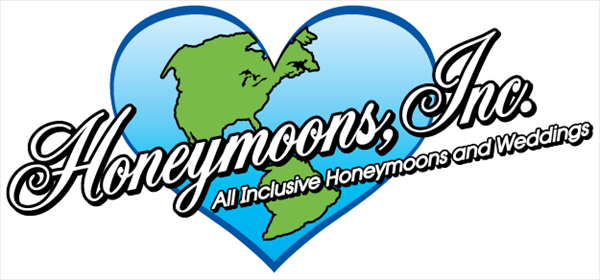 Reviewed on

3/03/2018
lina p
We worked with Catherina and she was amazing. We had a wonderful destination wedding at the Excellence Playa Mujeres.
---
Reviewed on

3/13/2018
Crystal G
Great and smooth experience!
---
Reviewed on

1/10/2018
Chad T
Awesome service and a great job. Kimberly was so sweet and helpful and was always available to answer our questions. She was knowledgable of the resorts and was able to help us find exactly what we wanted. When we arrived at the resort, we actually had a concierge service that... Read More I did not even remember which made our trip so much better. Had we not gone through Honeymoons, Inc., I am confident we would not have gotten that. Booking through them made our honeymoon easy and stress free. I would definitely let Honeymoons, Inc plan your honeymoon!
---
Reviewed on

1/09/2018
Michael H
Catherina was very easy to get in touch with and was extremely helpful
---
Reviewed on

11/29/2017
Britannie J
Honeymoons, Inc was awesome and so helpful! Our honeymoon was everything we dreamed of and our trip was so relaxing and easy since we had Catherine to help us with all of our questions!!
---
Reviewed on

11/29/2017
Chantel R
Honeymoon Inc was great and very responsive throughout the booking process. We had a few documents to change before our trip and they handled everything with no problems. I would recommend using them for your next vacation or honeymoon. Our honeymoon was amazing!!! Great value... Read More for the money.
---
Reviewed on

11/27/2017
Katrina S
I had never considered using a travel agent before, but I am so glad we did. We knew we wanted an all-inclusive resort in the Caribbean but were overwhelmed with all the choices. Catherina helped us narrow in on a few islands and gave us several resort options. She shared her... Read More own experiences and helped us make a decision. And we didn't have to pay anything for her advice! A few months before our wedding, the resort we had booked decided to close for renovations. Catherina called us right away, and she and her colleague Steve gave us several new options. Once we had made a decision, they took care of all the arrangements to get us booked at the new resort. It worked out for the best because we had a fantastic honeymoon. We will definitely call Honeymoons, Inc. for our next tropical vacation.
---
Reviewed on

11/14/2017
Veronica G
Kim our travel agent was the best! she was so patient and helpful and our honeymoon was super romantic and better than I could imagine! We hated to come back home. Book with Honeymoon Inc, you wont regret it!!
---
Reviewed on

11/13/2017
Kaitlin S
I booked my honeymoon with Honeymoons, Inc. and it was a fantastic experience! I knew where we wanted to honeymoon and I found the best deal on Honeymoons, Inc. and booked it without working with an agent before hand. I was surprised and quite pleased to have someone assigned to... Read More my vacation, and I can't say enough good things about Catherina. She answered all my questions and kept tabs on any flight time changes and sent them without me checking in. We went to the Caribbean and with all the hurricanes this season, we weren't sure if we would be able to make it, but Catherina already had plans in place to move our reservation to another Secrets resort if necessary. We were lucky to make it to our original destination, but it was such a relief to know that I had someone available to help if I needed to make changes. All in all, I'm so glad I used this service for my honeymoon and it made the whole process a lot easier!
---
Reviewed on

11/01/2017
Christie Y
They were awesome to work with and everything went so smoothly!
---
Reviewed on

11/01/2017
Justin S
This is the best travel agency that I have ever booked with! I highly recommend this company to everyone because they made our honeymoon unforgettable! They research specifications of the resort in order to exceed your expectations. Lian is the absolute best and I will always... Read More use this company from here on out! I would not be writing a long review like this for just any company! Thanks so much Honeymoons, inc!
---
Reviewed on

10/28/2017
Tania & Gladys A
we were very skeptical about using this travel site in the beginning because we have never heard of them until late last year. well let me tell you we are glad we did. our agent Catherina was great she helped me find the perfect room at the luxurious resort I chose. it was just... Read More paradise the full 7 days we were there. I will use honeymoon inc in the future that's for sure.
---
Reviewed on

10/25/2017
Angela
We had an absolutely perfect honeymoon!!!! Based on the weather reports it said that it had an 80% chance of raining each day we were supposed to be there and we almost post-poned our trip. Well, we ended up going from Oct 10th- Oct 19th and the weather turned out beautifully... Read More and only ended up sprinkling once when we got there and one other night. Other then that it was in the high 80's and sunshine every day!!! Let me just say that the staff here made us feel like family that by the end of our trip both my husband and eye literally had tears in our eyes as we were leaving the resort. Angelica, our concierge was the best!!! She went above and beyond to make sure we had a great stay. When we got there I let her know of my food restrictions and that I could not have dairy and she made sure that our refrigerator was stocked with coconut milk/cream daily. Since it was our honeymoon she also sent up a special dessert and bottle of wine in celebration. That was along with the bottle of champagne waiting for us when we first arrived and another bottle for our romantic breakfast. It was so easy to set up reservations and spa services through her. Thank you Angelica, we appreciate you so much!!! Along with our concierge, the entertainment staff were as friendly as can be. Horacio was a great snorkel guide as well as part of the late night entertainment staff. Rene and Guadalupe took us on a wonderful bike ride to the lagoon in Akumel. Later that day they gave a great water aerobics workout. Yoga on the beach was fantastic! Played bingo and did another round of water aerobics with Pappi Hamlet, who has so much energy and super fun to be around! Karen lead a super fun pool/water bike class and also a fun round of bingo. Oh, and let's not forget Mexican Hot Chocolate and Marcelo!! The night shows were so much fun and something we looked forward to each evening. Carlos at Himitsu was also very entertaining and has some amazing hibatchi skills! All in all, Secrets Akumal was paradise!!!
---
Reviewed on

10/19/2017
Brooke B
For anyone planning a honeymoon to Hawaii, please do yourself a favor and book through Linda Dancer. Linda helped my husband and I plan our 2 week honeymoon in Hawaii (Oahu, Kauai, and Maui) and we are so glad we chose to work with her and Honeymoons, Inc. Every single detail... Read More was planned for us, down to the rental cars and dinner reservations. I know without a doubt, that if we hadn't worked with Linda at Honeymoons, Inc, our honeymoon wouldn't have turned out nearly as great as it did. Linda even had a bottle of champagne delivered to our room! I highly recommend Linda for all of your travel needs..especially when traveling to the Sunshine State!
---
Reviewed on

10/14/2017
Leigh Ann F
Honeymoons Inc was a great company to work with to plan our honeymoon to Secrets Cap Cana. They were never pushy and wanted to make sure we were comfortable and made any changes we requested right away. Also a special thanks to Lian for everything she did to help coordinate and... Read More make sure we were in great hands. We traveled after the two hurricanes went through the Caribbean and she had a local concierge take a picture to ensure that the resort was in perfect working order. Thank you again Honeymoons Inc - we will be passing your name along and consulting with you for any future travel!
---
Reviewed on

10/13/2017
Valerie G
Perfect honeymoon. They were very responsive from day one and worked hard to tailor something that fit what all the specifications we had. When we had a few questions while on the honeymoon, Catherina responded immediately despite being on vacation herself. Highly recommend... Read More to anyone looking for knowledgeable travel agent dedicated to helping make your honeymoon personalized and perfect.
---
Reviewed on

10/02/2017
Elicia N
The site was perfect for booking the honeymoon of our dreams! Had all the info right there and it wen sent is cute luggage tags for travel! I will definitely be recommending this company for anyone I know getting married and looking to honeymoon the right way!!
---
Reviewed on

10/02/2017
Benisha S
Kimberly and Steve were EXTREMELY helpful to us planning our travel for our wedding. We planned for us and our wedding party to go to the Dominican Republic in September and we had to keep rescheduling flights from various airports due to inclement weather (hurricanes) in the... Read More Caribbean and Southeast United States. Kimberly worked around the clocked, on the phones with airlines, changing flights, searching various routes of travel, modifying resort reservations, all while being a ear for a frantic bride and groom trying to make a wedding happen. And they did AMAZING!!! They were always so nice and helpful and genuinely concerned about making this day happen for us! We cant thank them enough!! Would definitely recommend them to anyone and we WILL be using them again in the future!
---
Reviewed on

10/02/2017
Henry W
Honeymoons Inc. was incredible. They had everything well documented for our honeymoon and made us feel very comfortable in a place we'd never been before. I would definitely use them. Easy, convenient, and competitively priced.
---
Reviewed on

9/17/2017
Jennifer M
Honeymoon to Costa Rica was amazing!!! Wouldn't change anything.
---
Reviewed on

9/12/2017
Jessica D
I cannot say how thankful I am that I chose Hooneymoons Inc as my travel agent. Especially Megan. She was wonderful to work with. When hurricane Irma made her debut I was thankful for purchasing the travel insurance (highly recommend). My destination was Punta Cana but with... Read More Hurricane Irma looming I knew it could be dangerous for us to go. Megan went out of her way and got us into another amazing resort in Negril, Jamaica. This was the day before my wedding and she decreased my stress with continuous updates until the change was completed. Thanks Hooneymoons Inc and especially Megan for making a stressful time a great honeymoon!!!
---
Reviewed on

8/29/2017
Amanda G
Honeymoons Inc. exceeded our expectations. Working with Kimberly was stress-free as she handled all hotel accommodations and travel plans for us and for all of our guests. She was in constant communication with the resort marriage planner and everything was organized and... Read More detailed from the minute we begin the process until the minute we left The resort. I couldn't have imagined doing miss any other way.
---
Reviewed on

8/24/2017
Brian K
The website was terrific to plan my honeymoon and the agent was very responsive and helpful! Thanks!
---
Reviewed on

8/24/2017
Kait P
Honeymoons, Inc was extremely helpful in booking our honeymoon. They answered all of my many questions thoroughly and thoughtful and were helping in making sure we got the best bang for our buck on Cabo. We would certainly book through them again.
---
Reviewed on

8/22/2017
Vincent R
My experience with Honeymoons inc was great, especially with my travel agent Megan Whalen. She worked with my now wife and I for over a year, planning and coordinating the travel of our 72 guests. I just got back from my wedding a week ago in Puerto Vallarta and everything... Read More went off without a hitch. Thank you for all your help in making our special day special!!
---