Home

Hotel Albuquerque at Old Town
About this Vendor
On-site Southwestern Wedding Chapel & Best Venues
With more than 62,000 square feet of event space, including two grand ballrooms, we offer an unforgettable backdrop for your most important day. The centerpiece is our 19th-century style non-denominational chapel which seats 156 wedding guests under a soaring vaulted beam ceiling, the San Isidro de Capilla.
Amenities + Details
Amenities
Handicap Accessible

Liability Insurance

On-Site Accommodations

Indoor

Reception Area
For more details about amenities, please message the Venue.
Ballroom, Historic Venue, Hotel, Restaurant, Tented
Food + Catering, Planning
Contact Info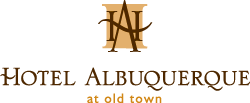 800 Rio Grande Blvd. NW, Albuquerque, NM
Hotel ABQ
Reviewed on

10/28/2014
Vieng B
Liz Robinson is phenomenal! Hotel Abq was a great venue for our small, intimate wedding of ~60 guests. We used the outside pavillion in early October for the ceremony and the fireplace room for our reception and it was the perfect size. Liz made sure all the details were perfect so that everyone could enjoy themselves during our ceremony. The food at the reception was delicious. We would highly recommend this location for anyone seeking a hotel venue.
---
Hotel Albuquerque
Reviewed on

7/21/2011
Samantha S
It was hands down the best place in Albuquerque to have a wedding. The hotel is beautiful, the outside garderns incredible and the wedding chapel romantic. The food was delicious and the service impeccable!
---
Hotel Albuquerque
Reviewed on

9/21/2014
Michele G
You could not have a more beautiful place to have your wedding. We had ours ceremony outside in the Pavilion and reception in the Spanish Gardens. It was just beautiful with all of the greenery and flowers. Liz Robinson does such a great job in helping and overseeing everything. I had an unforgettable wedding that everyone will be talking about and I had no worries the day of. If I did have one tiny complaint, it would be our wedding concierge, at times we felt like we were on her timetable and not ours. Other than that I cannot not say enough about Hotel Albuquerque! Just an overall wonderful venue!
---
Lovely Chapel
Reviewed on

9/01/2014
Barbara L
We used Hotel Albuquerque Chapel for our ceremony and it was such a lovely setting. The chapel worked well for us because we didn't need to decorate it to much and it was large enough to accommodate all our guests. I was a little disappointed with having to wait for earlier scheduled wedding to be done and the place was not cleaned up upon our arrival.
---
Wedding Venue
Reviewed on

7/18/2014
EJ P
Ceremony was held outside in Pavilion...just beautiful. Reception/dinner/dance was held inside in Alvarado Ballroom...great setup, food, etc. The staff was great throughout whole planning process and day-of event...Liz and Ashley made it all go smoothly. No stress on the bride or groom.
---
Exceptional reception, horrible hotel room
Reviewed on

8/25/2013
Marisa D
Hotel Albuquerque is a beautiful venue with service to match. I was a little skeptical when it came to quality as we ordered 250 plated filets for dinner, but they proved us wrong. Dinner was absolutely fantastic and each guest commented to us about how wonderful the food and service was. Hotel Albuquerque has a fantastic special events/banquet department, however the hotel accommodations leaves a lot to be desired. The front desk forgot to hand out our gift bags to people checking in, but they did make the situation right by providing breakfast to all our hotel guests. The hotel rooms are outdated and all smell like they have been smoked in. There's no central A/C and the cleanliness of the room is substandard.
---
Fun
Reviewed on

8/14/2013
Adriana S
We used the hotel to celebrate my bachlorette party. We were not able to get conjoining rooms. They were not willing to cooperate with us to make sure that our stay was exactly what we wanted. The rooms were nice, and it was a good location of a couple places to go out.
---
Beautiful minus the people wandering
Reviewed on

7/08/2013
Lauren T
We had our ceremony out in the pavillion. It was absolutely beautiful and everyone enjoyed it. The only negative was while we were trying to take pictures afterwards...the hotel let its guests and artists wander around, meaning we were constantly asking people to move (and some of our pictures ended up with people in them!). When you pay that much for a space, you would expect them to keep people out for the 2 hours you have it. Overall, very beautiful and scenic...maybe just ask that other guests be kept out!
---
Beautiful June Wedding
Reviewed on

7/03/2013
Heather S
I absolutely love Hotel Albuquerque. The hotel is absolutely beautiful, the staff is super friendly, and they are so on top of their work that I had no worries on my special day. Liz Robinson is THE BEST coordinator I have ever had the privilege working with. Because of this amazing woman, I had an unforgettable wedding that everyone will be talking about and I had no worries the day of. I say this out of sincere honesty, even though the service can get a little pricey depending on what you want, it is ABSOLUTELY worth every penny. Thank you Liz and Hotel Albuquerque for making my wedding unforgettable!!
---
Beautiful Venue
Reviewed on

6/14/2013
Michelle R
Everything came together on our special day. We didn't have any issues with the banquet staff or the hotel. The food was delicious and the service was good.
---
Great Cerimony Space
Reviewed on

5/30/2013
Katy D
Used the chapel, and I didn't decorate much to preserve the simplicity and beauty of the space. My coordinator changed three times though, and the wedding concierge that was provided was the best out of all of them. Would do it again. Communication to others about the wedding block of rooms wasn't the best ever though.
---
Bride
Reviewed on

4/08/2013
CINDY M
Overall the staff was great! They let us in early and the wedding cordinator Cindy was so sweet! She took care of the music for us and made sure we were ready to go! She kept us informed of the time and the amount of people in the chapel. The staff after the ceremony in the hotel was just as nice! We ended up renting a suite there and it was perfect! If you are looking for a nice place with great staff and a pretty scene then you have to have your wedding there!! They are great!!
---
Ceremony and Reception
Reviewed on

2/02/2013
jenny h
Great place for both! The staff was great, food was great, and all my guests had a great time!
---
Nice, but would not recommend
Reviewed on

12/06/2012
Cassandra H
Chapel was lovely, and wedding concierge that helped with rehearsal was very nice. The catering department sent a cheese tray to the bride and groom room, accompanied by sparkling cider. Are we teenagers? In order to get two real bottles of champagne we paid $84 to the hotel. After spending so much money on the chapel rental at the hotel, I would have thought more care would have been put into our ammentities. Also, there is no exit to the outside from the bridal room in the chapel, so the bridal party was forced to wait outside "hidden" for 45 minutes, in the freezing cold, so that no one got sight of us. It's the little things that really stick out in your mind; something so nice, dampened by things that were overlooked. My bridesmaids and I got ready in the "bridal suite" in the hotel. The room was ridiculously hot and having my hairdresser have to do my hair and makeup in this chair made out of tree branches was hard on my back and overall just uncomfortable. The room was shabby and needs to be modernized.
---
Beautiful Reception
Reviewed on

11/15/2012
Katie
Hotel Albuquerque was the best place I could have had my reception. They took care of everything! The food was amazing! The reception ballroom was decorated beautifully. I left some of my own decorations with instruction and they followed them perfectly. They were very accommodating for my other vendors! We also had the bridesmaid luncheon there too! Plus the honeymoon suite was beautiful.
---
A wow factor!
Reviewed on

11/11/2012
Mary P
what an awesome experience! The Hotel event planners work with you on every single detail to provide an overall amazing experience. The Chapel they have is so amazingly gorgeous didn't even need decorations! The hotel also provided a 5 star meal! I had a great time and our guests were very impressed!
---
Venue-great, service-horrible!
Reviewed on

11/05/2012
Heather O
I had my ceremony and reception at their outdoor pavilion. The venue was phenomenal and I am SO glad I chose to get married at Hotel ABQ. However, their service was horrible. They say one thing and do another. Make sure you get EVERYTHING in writing or you will most likely regret it later. They are super expensive for what they offer and when I think about how much money we gave them for them to run an event so horribly it makes me sick. If you choose to get married there, make sure you give them a very detailed outline for everything you want on your wedding day! Although, I did that for them and they still got everything wrong... so good luck!
---
Happy Bride
Reviewed on

11/02/2012
Jackie B
Overall we had a good experience with Hotel Albuquerque. They worked with our budget and we got exactly what we wanted. Our wedding was absolutely beautiful and the food was delicious. Our only complaint was we had a cash bar and the ATM wasn't working and the hotel said there was nothing they could do about it. So, I would suggest making it part of your contract if possible so that you make sure your guests can get cash for the bar if they wish to do so.
---
Gorgeous chapel and wonderful staff!
Reviewed on

10/02/2012
Katie B
Cindy and Liz made our day amazing and flawless!
---
beautiful
Reviewed on

8/10/2012
Letitia S
Staff was very helpful. The ceremony and reception was outside and it was gorgeous! They had it together the whole time. There were a few glitches on the wedding day, but pretty much what you would expect might go wrong. My only complaint would be the swamp coolers were not equiped to deal with the amount of guests, and a few of the rooms were extremely hot. But the pool is great! I recommend the Ice Luge at the ceremony too...
---
Decent but Talk to the Right People
Reviewed on

8/14/2011
Ashby A
It was pretty good. The food was wonderful and the room was amazing. The one thing I would say is if you want anything specific done make sure to talk to the manager overseeing and not one of the staff. That was our mistake.They also had champagne in the room when I'm allergic to alcohol and I had made that clear at the tasting. Easily fixed however.
---
Venue
Reviewed on

6/14/2011
Ruth H
Our experience with Hotel ABQ was, for the most part, very good. The staff and coordinator were very open to negotiation and customization. The food was also very good. All our guests enjoyed the filet, salmon, and stuffed chix menu. Our only trouble happened the day of the wedding. My wedding party had to push the staff to get the reception site set up before the ceremony started, and our coordinator was not there that day. She had a stand in, but she never introduced herself to me. Also the bridal suite was prepared by my bridal party, not the cleaning staff. The money we payed for this venue went mostly to the ambiance and food and planning before the day, not necessarily the customer service the day of.
---
Perfect Location
Reviewed on

5/24/2011
Monika S
We had such a beautiful wedding at Hotel ABQ and we were very happy. The food was great, the environment was beautiful and all the little extras that came with our package gave our wedding such a personal and unique touch. I have only 2 very, very minor disappointments- 1. We went through 3 contacts taking care of our wedding in 10 months and the last one had changed a couple days before our wedding day. I was impressed with the customer service but had hoped to keep one contact through the whole process. However, our second contact (Aimee) was awesome and bent over backwards to make sure we had the wedding of our dreams. 2. Our ceremony was off site and our reception was in the evening in a ballroom, and there was another wedding and reception going on at the same time outside. We would have liked to take pictures outside in the beautiful courtyard but were unable to since another ceremony was taking place we had to go off site. Overall it was perfect and food was delicious!
---
Hotel Albuquerque
Reviewed on

5/11/2011
Stephanie L
It was Beautiful! The food was Great!
---
Perfect chapel
Reviewed on

11/23/2010
Lisa R
My husband and I are not religious so we chose the chapel at the Hotel Albuquerque to appease those that were miffed we were not getting married in church. It really is the perfect place for a medium sized wedding.
---
Meet The Manager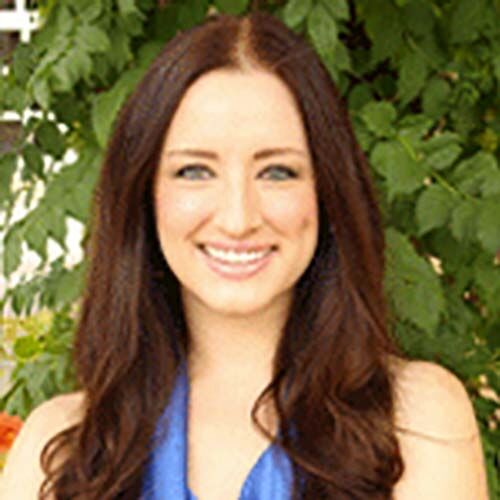 Liz Robinson
Liz, originally from Dallas, Texas, has lived in New Mexico for 16 years. She began working in the wedding industry while in college. She holds a degree in mass communications from the University of New Mexico. Liz has planned and managed more than 200 weddings since joining our Albuquerque hotel management team.
Send Message