Home

Hotel Northampton
About this Vendor
Historic Hotel in the Heart Northampton, MA
Let our experience (more than eighty years!) ensure the success of your wedding day. It is our commitment to deliver the wedding you've always dreamed of: an elegant atmosphere in our opulent Grand Ballroom, superbly prepared food and uncompromising personal service with attention to every detail.
Amenities + Details
Amenities
Handicap Accessible

Liability Insurance

On-Site Accommodations

Indoor

Reception Area
For more details about amenities, please message the Venue.
Ballroom, Historic Venue, Hotel
Food + Catering, Planning, Service Staff
Contact Info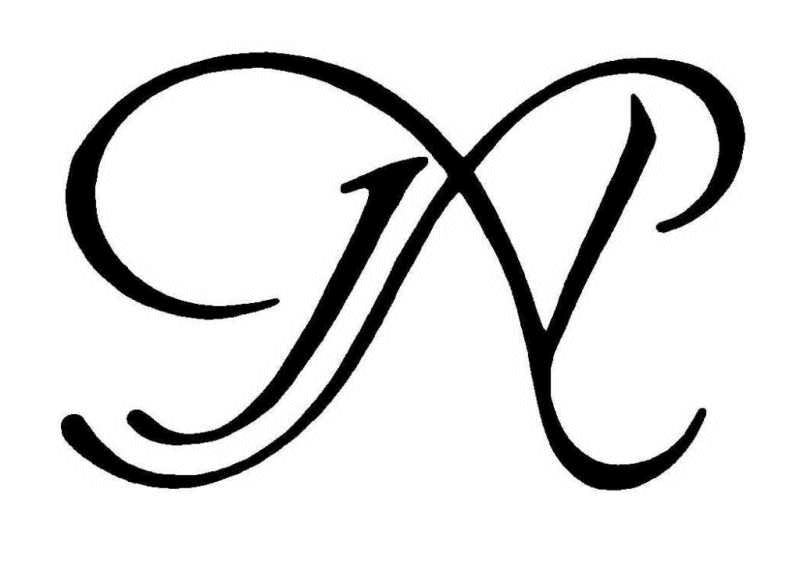 36 King Street, Northampton, MA
Dream Wedding
Reviewed on

7/08/2015
Shaunna H
The staff and wedding coordinator at the hotel northampton were wonderful to work with. The venue was beautiful and the food was excellent. My husband and I recieved so many compliments on our wedding. Is was everything I had dreamed it would be and more. Would definitely recommend the hotel northampton to any bride!
---
Splendid Wedding Experience!
Reviewed on

10/04/2013
Pamela S
For our wedding in May 2013, we had a superb experience with the Hotel Northampton. From our first meeting with Brianne, the hotel's wedding coordinator, we felt at ease and impressed by her (and the rest of the hotel staff's) professionalism, ease, and enthusiasm for the hotel. They were thorough with all of the details (which were beautiful in execution on the day itself!), and Brianne was very kind and helpful and responsive, even when I felt like I was asking silly questions (she reassured me they weren't). The hotel itself is gorgeous, perfect if you're looking for an elegant, historic, and classy venue. The area around the hotel was also wonderful for our wedding photographs, and just make the whole thing look magical. Also, the food was delicious! Everyone said I wouldn't have time to eat at the wedding reception, but I absolutely made the time to do so (it was too good!). The waitstaff I remember as professional and gracious and courteous, and the feedback I received from our guests was unanimously positive. In short, we couldn't have been happier with our time with the hotel. From the first moment of our first meeting to checking out of the hotel after the hosted brunch on the day after the wedding, everything was perfect. My family and I could not have been happier.
---
Hotel Northampton
Reviewed on

10/03/2013
Katy A
My husband and I recently got married this past June and we had our reception at the Hotel Northampton. As former residents of Northampton, the town has a lot of sentimental value to us so it was very special to be able to celebrate our marriage at the Hotel Northampton. We worked with Brianne Ebel and Leah Maio, who coordinated our entire event, and they did an outstanding job! Everything was absolutely perfect and we could not be happier with the service we received from the moment we showed interest in the venue up to present time, Brianne and Leah made sure our wedding was exactly how we wanted it to be. They were both courteous, professional, flexible, and pleasant to be around. Whenever we had a question or needed anything at all they responded right away and were never pushy. They both were always willing to meet with us in person and also helped to refer us to the other vendors we used in our wedding, and they were very honest as well. The entire staff at the Hotel was very professional and genuinely expressed happiness for us. The food was excellent and the atmosphere very enjoyable. The overnight accommodations were great as well! The grand ballroom was very bright and clean and tastefully decorated. There is not one thing I would change about having our wedding reception at the Hotel Northampton, and I strongly recommend this amazing venue to all brides and grooms who are interested!
---
Beautiful Venue / Excellant All Around
Reviewed on

4/06/2015
The Hotel Northampton was above and beyond what was promised. Ruby and Kelly paid attention to all the details and did not disappoint! Beautiful setting which lead to awesome pictures. The hotel staff was friendly and truly wanted to make our stay and our daughter's wedding perfect. Food was awesome and generous portions. Overall a great weekend and great experience.
---
Couldn't be happier!
Reviewed on

11/19/2014
Kelly P
We recently held our wedding at Hotel Northampton in November of 2014 - and I was incredibly pleased with the results. Brianne (their in house event coordinator) made planning easy and fun, she was unbelievably helpful and extremely knowledgeable about planning weddings, local venders, etc. We purchased their Imperial Affair package and she took care of so many things (Limo, cake, flowers) that I found planning to be a breeze. On the day of everything went off without a hitch, the bridal suite was well stocked and included our own server. I got nothing but positive reviews from my guests about the cocktail hour, the hors d'oeuvres, the room, and the actual dinner. We had open bar and we found it to be well stocked and the bartenders were fast and pleasant. Everything was as I expected it to be – even our special requests (small table in bathroom for hospitality basket, certain brand of champagne at the bar, spot for photo booth in atrium) were all taken care of with a smile. I would highly recommend this venue to other couples that are in the planning process.
---
Perfect Wedding
Reviewed on

11/01/2014
The Hotel Northampton turned out to be the perfect venue for my daughter's wedding. Brianne is completely amazing as the hotel's event planner. She thinks of everything, has wonderful suggestions and is a pleasure to work with. The hotel staff did an excellent job setting everything up. The venue looked beautiful, the food was great and the service was excellent. Our guests had a great time at the wedding, really enjoyed their overnight accommodations at the hotel and loved being in downtown Northampton.
---
Hotel Northampton Wedding - Amazing!
Reviewed on

11/01/2014
Laura S
Our wedding at the Hotel Northampton was awesome! Most of our guests came from NYC so we had a very big hotel block in addition to the ceremony and reception at the hotel. The accommodations were great and many guests remarked on how great the service in the hotel and restaurants was. I have to say maybe the best thing about planning our wedding at the Hotel Northampton was Brianne!! Brianne planned our event and made sure everything was executed perfectly, her attention to detail and creative ideas were most appreciated. Though she nor anyone at the hotel ever said this, I think I was a pretty demanding bride with a very specific vision of how the day would go... with Brianne in charge I knew everything would be perfect, and it was! We are now 6 weeks out from the wedding and I still have guests telling me it was the best wedding they've been to and how good the food was at the hotel - everything was so great! If you have your wedding at the hotel Northampton with Brianne in charge you will not be disappointed!
---
Recommend without reservation!
Reviewed on

10/31/2014
Holly B
I have to admit that when my fiance and I were looking at wedding venues, I initially preferred another venue in the area over the Hotel Northampton. The main difference in venues were the wedding coordinators. I was far more impressed with Brianne Ebel, the wedding coordinator at the Hotel Northampton, and she really was the deciding factor in selecting the Hotel for our reception. Brianne made a very stressful time much less stressful by offering suggestions and bringing up things we would have never thought of, and always had a positive attitude -- we always left feeling better than we had after talking to her. She would get back to us right away if we had questions, and periodically checked in with us to see how things were going. The day before the wedding, we gave her some items to be displayed the following day, and she did such an amazing job putting together some things that were a little out of the ordinary. We were very pleased with the presentation of the special items. As for the reception itself, the ballroom was beautiful, the food was excellent, and many of our guests commented that it was the nicest wedding they had ever attended. Our waiter, Ian, was AMAZING - he had a great sense of humor and was very attentive to all of our (the bridal party) needs throughout the evening. I have no doubt in my mind that we chose the right place for our reception. Trust me when I say Brianne is the best - you won't have any worries when you are in her hands!
---
Brianne and the staff of the Hotel Northampton are amazing
Reviewed on

10/31/2014
Greg L
After contacting the Hotel Northampton in the fall of 2013, we were put in touch with Brianne Ebel. Brianne is the hotel social and event coordinator who really set the hotel apart from their competitors. Other venues have similar packages and all have their own unique points, but Brianne was able to walk us through the day and help us envision our late summer 2014 event all at the first meeting. While contemplating our meeting along with other options, Brianne reached out to us and was able peak our interest in the Hotel Northampton. While other vendors might retract and disappear until shortly before the wedding, Brianne was in touch with us periodically helping to guide us through the process of selecting options and planning the overall day. The last few weeks before the event were very fast paced and she was able to help us along the path, giving ideas and helping us prioritize what is really important for the big day. In addition, Brianne was able to coordinate with other vendors for our event. The meeting with her the day before the reception to pass on items for the set-up is where you know for sure that you're in good hands. The little details that we tried to convey were noted and acted up by Brianne. She and the staff did a great job with the set-up of our items for the cocktail hour and reception. Upon arriving at the hotel during cocktail hour, we had Brianne guide us on our way to the hospitality suite and around for photos. Brianne was there every step of the way right though the ballroom door for our introduction to our guests. The staff of the hotel was amazing as well. Everyone from the clerks, wait staff, and bartenders were phenomenal. Our meal was great so their kitchen staff deserves a big thank you for making the reception all that more pleasant. We had the bridal suite for the night complete with champagne and snacks. The hotel did a wonderful job for our event, even accommodating our request of taking down the exterior brunch banner for the day of our event. There really isn't much more to say about the wonderful service that we were provided by Brianne Ebel and the Hotel Northampton. If we had to do it again, we wouldn't change a thing about choosing this remarkable venue.
---
Patients is key
Reviewed on

10/30/2014
Stephanie M
It was a pleasure working with Brianne. The week before my wedding we met for our final run down of our big day. I was extremely sick I had walking pneumonia. I remember sitting at the table barely able to function. Brianne and my mother in law went over the final details as I knodded my head. I remember saying to Brianne " At this point I don't care, exhausted from being sick. Brianne reassured me my big day would be exactly how I dreamt it to be. She did not let me down. The staff was wonderful and very helpful. Definitely would go there if I was hosting a function. Good luck brides.
---
Hotel Northampton
Reviewed on

10/29/2014
Ashley B
This was one of the best experiences of my life, not only because it was my wedding day, but things went smoothly. If something didn't go right I had no idea! Brianne was amazing and was such a huge help from start to finish.
---
I wouldn't have done it any other way!
Reviewed on

10/28/2014
Meredith S
My husband and I are from southern Maine. We have the unique situation of our families being from two entirely different geographic locations within the northeast (my family is in Maine, his is in Syracuse). We knew we wanted our wedding somewhere in the middle. Although planning a wedding from afar is inevitably a challenge, the staff at the Hotel accommodated us start to finish, making the process go smoothly. In the end, we were extraordinarily pleased with our overall experience. More specifically... Things that we didn't love: - We had a large amount of guests that required lodging. We tried to expand our block at the Hotel a week before our wedding per our guests' request, and were told that this was not allowed. Apparently you can only add on to your block 30 days prior. This was tricky with our RSVPs being due only 2 weeks prior. This was the only time I felt disappointed while doing business with the Hotel. -My husband and I realized last minute that we had to take an extra day off of work before the wedding to bring in our reception details (place cards, table numbers, etc), as the contract states that they must be at the Hotel 3 days before the wedding. But who am I kidding... we didn't mind having the excuse of taking a extra day off of work before the wedding :) Things that we liked (very much): -Ruby and Brianne were a delight to work with. They were friendly, accommodating, helpful, and flexible. - The reception staff was also fabulous. My hubby and I never got a chance to eat at the reception(we were too busy having the times of our lives), so we had our plates sent up to our room. We were delighted to find a tray with both meals, champagne, fresh fruit, and cheese and crackers waiting for us when we finally made our way up. - The reception went off without a single hitch. I was just along for the amazing ride--- I didn't have to worry about a single thing. Things that we loved: - Ok ok... we truly LOVED Brianne and Ruby :) - we loved every second of our wedding day. The atmosphere, the FOOD (...omg the food...), and the presentation was absolutely flawless. The contrast of the grand ballroom next to the charming atrium perfectly captured the vibe that I was going for. - we loved being able to smile and hug and thank our family and friends as they remarked on our wedding being one of the best weddings that they had ever been to!!!! As the host, that really was the icing on the cake of our 100% perfect day. A very heartfelt thank you to the Hotel Northampton for being so very, very good at what you do. We are forever grateful and would recommend you in a heartbeat.
---
Awesome Venue
Reviewed on

10/28/2014
Brianne and her team at the Hotel Northampton did a tremendous job from working with my wife and I in the planning stages to the execution of the actual wedding. Her and her team were able to meet or exceed our very exacting requirements, which is saying a lot since we are from New York and expected top-notch service ans quality. The staff were top-notch and very experienced and the food quality was fantastic. I would recommend Brianne and the hotel to anyone planning a wedding in Western Massachusetts
---
Dreams came true!!
Reviewed on

10/28/2014
My partner and I ( husband now ) searched for a venue that provided excellent service, food, open minded to same sex marriage, proper location, beautiful setting.... Hotel Northampton met everything we were looking for and MUCH more. We never thought the treatment we received would be this first class. We recommend this venue to anyone looking , especially same sex couples. I mean Northampton Mass, very open minded city. We want to thank all the staff for everything they did to make our night memorable. Especially Brianne Ebel... With out her none of this would have come together. Planning a destination wedding is hard enough. Brianne made every little detail so easy. And it ALL came together. It was beautiful. She's excellent at what she does, and she truly cares. It shows 110 %. Best wedding ever 10/4/14. David & Jamie
---
Hotel Northampton - Get your dream wedding without the stress
Reviewed on

10/28/2014
Niem D
I absolutely loved my entire experience at Hotel Northampton. The wedding selections were amazing and the whole staff was accommodating. Not only did the make great recommendations to vendors but they had to go through the approvals of my Mom, Sisters and Aunts. Brianne Ebel is an incredible resource and was a huge reason I chose The Hotel over other venues in the area. She was great at recommendations, adjustments and last minute updates. From a wedding that was initially a quick JP affaire, The Hotel truly did deliver an Imperial Experience. We even had a send-off brunch the next day.
---
Absolutely perfect!
Reviewed on

10/28/2014
Ashley P
My husband and I knew we wanted Hotel Northampton for our reception location after his sister's wedding. Not only is Hotel Northampton unbelievably elegant and beautiful, but it is incredibly reasonable. We thought that a wedding here would be over our budget but we were happily mistaken. Not only is it affordable and beautiful, but the location in the center of downtown Northampton makes for the most amazing pictures. To top it all off, Brianne Ebel is the most amazing wedding coordinator out there. Her bubbly personality and knowledge of the timeline of the reception and what will and won't work made it so easy to put our trust in her. We had not a single worry that the night would go off without a hitch and that was in huge part to Brianne. Our wedding was the best day/night of our lives and we keep hearing the same from our family and friends. If you are contemplating going with this venue, I promise you will not regret it! Thank you to the Hotel Northampton and to Brianne especially!! You guys are the best!!!
---
From the Mother of the Bride
Reviewed on

10/28/2014
When my daughter became engaged, we looked at several venues for her wedding. Hotel Northampton had several crucial advantages: we were able to have the ceremony on site. The Hotel is located in scenic Northampton, in a lovely building. But best of all is Brianne Ebel, the Hotel's Wedding and Event Planner. Always a professional and scrupulously organized, her skills were invaluable during the planning of the wedding. She was available via phone or email - and response time was immediate. The wedding was a lovely day for my daughter and son-in-law, and all our family and friends. I can't thank Brianne enough for all her help.
---
Amazing experience!
Reviewed on

10/28/2014
I'm so thankful to the crew at Hotel Northampton for helping make a blissful evening for my husband, myself, and our guests. Everything was seamless, the staff was amazing, and we couldn't have been happier. Thank you, Brianne and Emma!
---
Best. Day. Ever
Reviewed on

10/27/2014
Jessica B
While searching for a venue for our wedding, I began to feel like "just another bride". I didn't have a name, just a date. Until we visited The Hotel Northampton and met Brianne. From the beginning she was very personable and honest - a breath of fresh air! Right away we knew we had to have her as our coordinator. My family has a comical edge to them and she was right there with them cracking jokes, but keeping every meeting professional. What I loved about her is she was not afraid to give her professional opinion but also went out of her way to get you exactly what you requested. The food was delicious - Service, exceptional. If I could do it over again I would always choose The Hotel Northampton! I could go on forever! All I have to say is, if you choose Hotel Northampton- you will NOT be disappointed. If you don't choose it, your missing out!!
---
Best Wedding Venue!
Reviewed on

10/24/2014
Alisha B
My wedding at the Hotel Northampton was beyond perfect!! The venue is gorgeous, the service is outstanding and Brianne is the best wedding coordinator out there! She went out of her way to make sure we were satisfied with every detail of our wedding day from the very beginning, even allowing us to chose a dinner entree not on the menu! I highly recommend Hotel Northampton for anyone looking for a wedding venue!!
---
Gorgeous Venue & Excellent Staff
Reviewed on

8/26/2014
Monica A
What an amazing venue! Hotel Northampton provided a gorgeous setting for our mini-destination wedding. It was elegant, yet had so much character - a beautiful location to have a wedding. We heard from so many of our guests about how much they enjoyed their meal. On the budget end of things, the hotel has different packages set up allowing us to choose options that were important to us and leave out things that we didn't care for. On the planning side of things, Brianne, the wedding event planner, was so helpful!!! She was very professional and handled all my questions and concerns in a timely manner. THANK YOU SO MUCH, BRIANNE!
---
Wedding of our Dreams
Reviewed on

5/20/2014
Christina A
Hotel Northampton has the most beautiful grand ballroom for a wedding and they turned our day into a real life fairy tale. We truly were so happy with how every detail was taken care of by Brianne (we went over a lot of details) and her team, Tori (head banquet manager) and Jonathan, in particular were excellent! It was nice to have the person you were speaking with throughout the entire process be there as you step out of the limo. It was actually a relief during the madness to see Brianne and literally stop worrying; and with a bridal party of 16 that can be challenging. As an Italian bride, all I wanted to eat were the food groups I had given up for months, so I indulge in the pasta with vodka sauce (which was the best I had ever had) and the dessert. The table filled with desserts was amazing! Other guests said their meals were delicious, hot, and fresh. I think our only minor complaint would be with the front desk/hotel bookings, which is almost a separate entity, because Brianne handles the event itself. There was some confusion on the valet for all guests, but my mom talked to them and it was resolved quickly that day. They said it was only for those staying over night which wasn't true. For room blocks, I would speak to Ruby (in charge of the hotel portion) at the beginning and let her know what you expect and get all your questions cleared up. For example price/room type. They give you 10 rooms at one rate, (make sure you say you want "x" amount of 2 double beds, or queens for your room block) but the next 10 went up another $10, and that was unclear why. It states in the contract it can go up, but it shouldn't within 2 weeks of booking. They did work with us, and ended up giving us 20 rooms at the lower price, which was nice. Not every guest got their welcome bags when they checked in either, some people had to ask or didn't get one at all. Our bride/groom suite was amazing!!! The room they provide was just perfect! I was concerned that I may have wanted a double balcony, but I would stick with the one they offer with the package. We had champagne, fruit and chocolate covered strawberries waiting for us at the end of the night. You are in good hands with the event staff at Hotel Northampton. Brianne didn't do very much reassuring that it was going to be best day/night of my life, and I know now that it would have been unnecessary. She was confident in her people and knew everything will be executed as planned. Brianne knew it was going to be beyond my expectations without having to say anything and she was right. We were more than pleased with the level of service and quality Hotel Northampton had shown our family and our guests. Thank you, Brianne and your team for creating a wedding "dream come true" that we will never forget.
---
Amazing!
Reviewed on

11/08/2013
We had our rehearsal dinner, ceremony, and reception all at the Hotel. The hotel exceeded our expectations and helped make our special celebration even more special. The hotel is elegant and beautiful. All our guests kept commenting on it. The staff were remarkably courteous and helpful. The food was delicious and was complemented over and over by our guests. And Brianne did an amazing job at pulling everything together, with fine attention to detail, ensuring that everything went smoothly. Moreover, Brianne was super at dealing with family, respectfully corralling everyone and ensuring everything came together just right. She did an amazing job! We feel so grateful to Brianne, the hotel staff, and Chef Bob for helping make an amazing night for us and our loved ones that we will never forget. We can't image that we would have considered anywhere else.
---
Father of the Bride
Reviewed on

10/04/2013
Mike M
Fantastic support from Hotel Northampton staff including Brianne Ebel, Leah Maio, and banquet Mgr. George. Highly recommend this venue!
---
It's in the details...
Reviewed on

10/03/2013
Kristen V
When my husband and I were looking for a wedding reception venue, the moment we walked into the Hotel Northampton we knew it was where we wanted to have our reception. Then we met Brianne Ebel, the wedding coordinator, and she sealed the deal. The Hotel Northampton is simply historic elegance. The cocktail hour is held in their lobby, which is charming in it's decor. The Grand Ballroom is timeless, surrounded by ivory walls, chandeliers and wall sconces. The food throughout the night was delicious - everything was cooked to perfection (filet mignon and rack of lamb!!!). The staff was wonderful. And for everything, the cost couldn't be beat. One of the biggest perks of choosing the Hotel Northampton is getting to work with Brianne. From the beginning, she was so helpful. She was attentive to all our crazy ideas, guided us through the simple stuff like picking a cake, and was key to the success of all the little details. Although it is a simple sentiment, thank you to the Hotel Northampton, Brianne and the staff for what I consider to be the best day of my life. It was a whirlwind and I had a smile plastered to my face the entire time.
---
Send Message