Home

House of Broel
The Inside Scoop
---
FROM THE KNOT EDITORS
The First Look
Envelope yourselves in the southern grace and charm of the House of Broel's Victorian Mansion and Wedding Chapel. This 1850 Garden District mansion in New Orleans, Louisiana, is the ideal setting for many types of weddings. The House of Broel has been a beautiful setting for weddings for more than twenty years.
The Ballroom
located on the main floor of the mansion provides an intimate atmosphere. With Victorian ceilings and antique furnishings the ambiance is charming. The capacity of the ballroom is 200. The ballroom is an elegant space available for both weddings and receptions.
Garden Pavilion
offers both covered and uncovered spaces. The small pond in the spacious garden adds to the ambiance. Available for both weddings and receptions, the capacity for the outdoor garden pavilion space is 200.
The Mansion
in its entirety can also be rented the wedding day. Rental of the mansion includes the use of both the ballroom and the outdoor pavilion as well as the upper floors. Capacity for the entire mansion is 200.
What You Should Know
The House of Broel offers two different wedding packages.
The It Just Takes Two wedding package is ideal for a small wedding with 10 to 20 guests. This package includes:
Ceremony space in the ballroom
Use of the outdoor pavilion
Floral arrangements including a bridal bouquet
A set of 20 photographs
Wedding cake and chilled champagne
Bridal suite for dressing
Interfaith minister to provide the ceremony
The Complete Wedding package offers the exclusive use of the entire mansion. This package is ideal for a larger group, with a capacity of 200. This package also includes:
Open bar for three hours.
Champagne for the couple and a customized wedding cake
Buffet style setting presentation for the reception
Serving staff
A dressing suite for the bride and groom's use after the reception
A selection of honeymoon treats
DJ services for the reception
Security
Ms. Broel, the owner of the venue, is a certified Interfaith minister and is available to perform ceremonies if requested.
The House of Broel is an award winning venue for weddings and receptions and is reputed to be one of the most sought after wedding venues in the New Orleans area.
Extra Perks
The House of Broel Victorian Mansion and Wedding Chapel also provides some unique extras for the guest's pleasure.
Dollhouse Museum on an upper floor
Frog Farm Museum on an upper floor that tells the story of her Ms. Broel's father's frog canning business. Expert catering services specializing in Creole Cuisine
From the Vendor
The Most Romantic Site in New Orleans
Known for its warmth and charm this Garden District Mansion delights guests with exceptional Creole Cuisine, attentive staff and unparalleled surroundings – all at an affordable price. The hand painted high Victorian ceilings, exquisite antiques, romantic courtyard and glorious gardens offer a unique background for your special day in this magical city.
Amenities + Details
Amenities
Bridal Suite

Handicap Accessible

Liability Insurance

Indoor

Outdoor - Covered

Outdoor - Not Covered

Reception Area
For more details about amenities, please message the Venue.
Backyard, Ballroom, Garden, Estate, Museum, Historic Venue, Park, Tented
Bar + Drinks, Cakes + Desserts, Destination Wedding Packages, Destination Wedding Planning, Destination Weddings, Food + Catering, Planning, Service Staff
Contact Info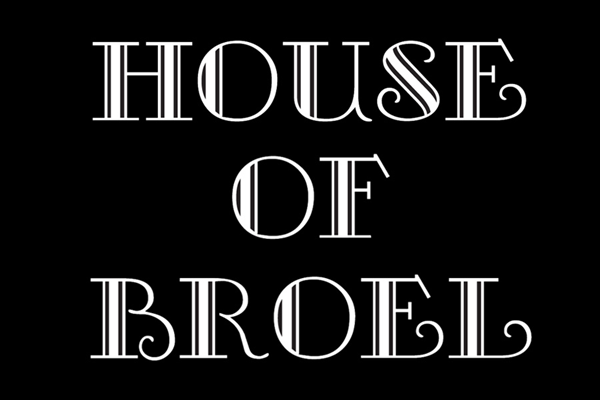 Reviewed on

11/15/2016
Keira L
Let me start by saying my husband and I booked this place sight unseen. We stumbled upon it online because we were looking for something different. We didn't want a typical traditional wedding in a stuffy venue. We were looking for something more intimate in a beautiful mansion... Read More with gardens and antique decor. We decided to request a quote from this place because it had everything we wanted to offer from indoor/outdoor space to catering/alcohol on site (and much much more). We live in NJ and it was easiest to plan something from afar having most services/amenities included with the space. We received a quote just about a half hr after inquiring! Looking through the website more, talking to Bonnie, researching reviews, and reading the quote over again; we thought this place was too good to be true. It got amazing reviews (I now know why) and we decided this was our place a week later. Bonnie was so kind and informative and offered so much help. She told us not to worry about a thing, and we didn't! The very first time we saw the place in person was 2 days before the wedding. It was even more beautiful in person. The pictures don't do it justice. It was breathtaking. We didn't have to decorate at all, it's perfect! Not even flowers are needed (except the ones you're walking down the aisle with). Our photos came out gorgeous with this house as the backdrop. We hired the in house DJ and had Bonnie perform our ceremony (both optional) and everything was great. The DJ worked with us ahead of time over email to work out a playlist. Bonnie even accommodated us with our preferred brands of alcohol (for a small fee of course). When I arrived the day of Bonnie had some helpers there to greet me from the car, help me inside, get me dressed, and calm my nerves; they were my saviors! They also delegated tasks to my girls so I only had to think about walking down the aisle (which they prepped my Dad and me for, and my husband and best man separately). After a sweet little ceremony we got served cocktails and hors d' oeuvres for the next few hours. Our guests couldn't stop talking about how beautiful the house was and how good the food was (all from out of town/all over world). They still can't stop telling us it was the best wedding they've ever been to. Thank you Bonnie! We'd do it all over again
---
Reviewed on

1/04/2017
Scott M
"Would not have changed a thing ! " What an amazing venue with an amazing staff. Everyone was so wonderful and kind. Ms. Bonnie has got to be an Angel sent from the Heavens above ! My daughter and her husband were married at House of Broel May 14,2016 . They were living in... Read More Gainesville Fl. and since everything was done from a distance my partner and I were involved in most of the decision making as we live near by. Ms.Bonnie helped us every step of the way. My daughter was a nervous wreck but, when she would speak to Ms.Bonnie over the phone she would get a sense of relief. Ms.Bonnie assured us that everything would be taken care of and WOW, was it ever ! Thank you so much to the entire staff as well as Ms.Bonnie. You guys made a good day an amazing day that will never be forgotten ! Cheers to you all , Happy New Year !
---
Reviewed on

12/29/2016
Amanda A
The House of Broel made my destination wedding easy and enjoyable. I'm not much of a planner, so having an all-in-one place was ideal. Bonnie takes care of almost everything- food, ceremony, center pieces, and the cake from the bakery she is contracted with was AMAZING. She... Read More offers an amazing service for the price.
---
Reviewed on

9/22/2016
E M
What a beautiful place to have a wedding! It's austere and elegant, and everyone knows it as one of the most famous landmarks in New Orleans! Having checked many places with our daughter (and future son-in-law), we decided on House of Broel to handle the ceremony & reception.... Read More Other places lacked the aesthetics we were looking for or needed to guarantee numbers in order to book. Anyway, the space itself is amazing. The cocktail space was grand in that "New Orleans" and "Southern" kind of way. And when it came to the ballroom, well it was magical! Our family and friends were made to feel at home in the grand style of a southern mansion without being "stuffy". Rachel W. went above and beyond to make sure the space was set on the day of our event and saw to it that the evening ran smoothly. Thanks to Bonnie, Rachel and the staff at the House of Broel for wonderful wedding memories that will last a life time!
---
Reviewed on

9/21/2016
Don R
My wife and I were married by Bonnie Broel at the incredible House of Broel. In fact you can see my wife's wedding dress in Miss Broel's museum. The ambiance, the service , the food, in fact the whole package was first class. Thank you Bonnie for making our day special.
---
Reviewed on

7/11/2016
Cam Tu N
This was a terrific venue for our wedding! My wife and I both live in New Orleans, but we had many guests from out of town, so we wanted them to have a true New Orleans experience. We both felt that this venue gave both our wedding, as well as the guests at our wedding, this... Read More flavor. In addition, Bonnie and the staff were incredibly helpful in making our day exactly the way we wanted it. I would highly recommend this venue to anyone.
---
Reviewed on

6/18/2016
Had a perfect weeding because of this amazing house and very friendly staff.
---
Reviewed on

6/17/2016
I recently had my wedding at House of Broel and was extremely pleased. The venue was wonderful, all the staff were very attentive, and the DJ (Bubba) was great. He played a good mix of music and really kept us going. Thanks to everyone from the House of Broel for making our... Read More special day wonderful.
---
Reviewed on

6/16/2016
What an elegant experience!! I couldn't have imagined a better evening. Every single part of the event seemleasly merged into an overall dream for my new hubby and myself! I'll never forget what an amazing night this truly was.
---
Reviewed on

6/16/2016
Stephanie N
Bonnie was excellent and very gracious. She worked with us in getting everything absolutely perfect for our wedding. She paid attention to every intricate detail and made our evening perfect. Thank you again Ms. Bonnie. We had a great time and enjoyed your venue. I would... Read More definitely recommend her to anyone. She's definitely a class act.
---
Reviewed on

6/16/2016
Rebecca N
It is the PERFECT place to have a wedding! Mine was the best day of my life!
---
Reviewed on

6/16/2016
NolaMomma24
Such a truly magical venue. I had my wedding here at the House of Broel and Bonnie and her team exceeded my expectations. Everything was so wonderful. If you are looking for that special venue with true Southern Charm, then House of Broel is the place!
---
Reviewed on

6/16/2016
The staff at House of Broel took care of absolutely everything! Was such a load off of my mind, not to have to worry. My friends and family not only had a wonderful time, but many commented on the lovely venue. If you want Classic New Orleans, look no further!
---
Reviewed on

6/13/2016
I can't imagine have my wedding anywhere else!! Everything was perfect and stress free for me and my now husband!! I'm so grateful to the staff for making our special day so fantastic!!
---
Reviewed on

6/08/2016
Cindy
Staff, food and ambiance made our wedding a dream come true. Thanks for the personal touch, Bonnie! My family and friends felt so at home in your home and everyone is still raving about the fabulous food.
---
Reviewed on

6/08/2016
Chad O
My now husband and I planned this as a destination wedding and did most of the planning over the phone. Ms. Broel was easy to contact for planning purposes. We arrived a couple of days prior to the wedding and Ms. Broel took us on a complete tour of the facility including... Read More the accompanying museum. She showed us the options for where we could hold the ceremony. We chose the beautiful courtyard to have our ceremony in. The courtyard has a pond and is well maintained. The day of the wedding we were greeted by Ms. Broel and other staff. She opens the venue an hour before the wedding to allow the bride to get ready there. They were all very helpful and made sure everything went smoothly. I had forgotten to tell Ms. Broel that we wanted to include a sand ceremony until I arrived at the House of Broel the day of the wedding. She was awesome and found her script and ran over it with me real quick while I was getting ready to make sure it was what we wanted. I had a bridal attendant with me who made sure I had everything I needed and made sure things stayed on schedule. Ms. Broel performed our ceremony. During the reception, Ms. Broel and all of her staff made sure we and our guests were taken care of. The food was delicious. We couldn't have asked for a better day or venue. It was simply amazing!
---
Reviewed on

6/08/2016
Everything was perfect! The venue was fabulous, and the food was so delicious! All of our guests loved it! Thanks for making our special day the best day of our lives!
---
Reviewed on

6/08/2016
Aimee V
Fabulous venue!!!! Fantastic food and it was non stop! I can't say enough about how pleased I was!!!! Live love love... Made my special day perfect!
---
Reviewed on

6/08/2016
I am so delighted i chose House of Broel as my venue. I currently live in New Orleans and desired a more unique setting for my special day. Bonnie and her team are truly living our their expertise. The venue, service, food, ambiance all 5 STARS!
---
Reviewed on

5/26/2016
Absolutely exceptional! Great staff, they were at every pin point to make sure everything went as perfect as possible. The food was great, very very good. Best venue I've been too!
---
Reviewed on

5/25/2016
Kirsten E
My wedding was Oct. 17, 2014. It was great! We had a great time! This is the most romantic place to have a wedding! My family loved it, and are still talking about how beautiful everything was! We had a few behind the scene moments that would have ruined a wedding but no one... Read More knew because the service was excellent. Ms. Broel is the greatest! She performed a wonderful ceremony for us. My assistant kept us on time with events like cake cutting, bouquet toss, etc. My junior bride had the same exact dress as I did & we didn't want to her to be seen before the wedding so they brought her down a hidden back staircase & had her in a holding room & even had someone sit with her so she wouldn't be scared! The food was awesome & abundant! Good thing we had ours boxed to take with us because it was all gone! The drinks were the strongest I've ever had at any wedding! All my guests were very, very pleased! My husband & I vow that if this place is still open when we renew our vows in 10 years, we will have our ceremony here!
---
Reviewed on

5/24/2016
mary s
I was the matron of honor at a wedding that took place at the house of broel on 5/14/16. This a beautiful venue with a rich history. It fit the style and size of the wedding perfectly. Food was great and the drinks were flowing. Ms.Bonnie was a joy and the entire staff was... Read More friendly. This house captures the essence of New Orleans in a classic environment.
---
Reviewed on

5/24/2016
Carl M
I recently attended several events at the House of Broel, including their 50th Anniversary Gala hosted by the lovely Bonnie Broel herself. I would recommend to anyone looking for an elegant and fun venue to consider this gorgeous reception home for their function. The food was... Read More delicious and the presentation so precise and well thought out, that it made it obvious that they have perfected their hospitality style to meet and exceed their guests expectations. I look forward to the next opportunity I have to attend an event at the House of Broel.
---
Reviewed on

5/22/2016
My husband and I were looking for a very unique place to hold our wedding ceremony in New Orleans, since he proposed there, it held a special place in our heart. I did lots of research of different places until I came across House of Broel. I loved everything about Bonnie's... Read More immaculate home. Living out of state, we actually had an opportunity to visit her house, at such time she showed us around. Bonnie from the minute we met her was so nice and professional! She showed us the different options as to where the ceremony could be performed, inside, or outside by her beautiful garden. We really wanted to get married outside by her garden area. When we arrived on our wedding day, Bonnie showed great care and concern for making our day very memorable, special and exactly the way we wanted. From the minute we got there, it felt like we were family, although the only people present were the two of us, since we decided on a private ceremony! Bonnie paid attention to every detail from being very attentive in the gorgeous bridal room to the cutting of our cake. Our day was so memorable thanks to Bonnie and her staff! Our loved ones love the pictures that were taken of our ceremony and are consistently saying how happy we look in our pictures! She and her staff made us feel like their main goal was to make our day as special and beautiful as it could be. The icing on the cake was seeing how happy Bonnie was being a part of our ceremony and how much she truly loves doing this!
---
Reviewed on

5/12/2016
As the school year draws to a close, I have finally had time to sit down and write up a review for House of Broel. First, let me say that Joan and I visited a number of venues before choosing to have our reception here in December 2015, and the other places were quite nice.... Read More New Orleans is filled with beautiful reception halls and great food, but House of Broel stands out among them. The house is located on one of the prettiest and most historic streets in the city, and its beautiful location on St. Charles is mirrored by the rooms on the inside. The inside is filled, not just with antiques, but also with pieces of New Orleans memorabilia, such as one of Bonnie Broel's Mardi Gras gowns. The layout of the house is perfect for any kind of party, and we loved moving from room to room, dancing, chatting, and enjoying the excellent food. The fountain and courtyard out back was also lovely, and we took some of our favorite wedding photos there. Of course, there is also a second floor filled with items from Bonnie's travels, her frog collection, and a host of doll houses. Our guests were treated to a tour, and they loved it. House of Broel is outstanding on its own, but there's more. Bonnie Broel is a great host. She was always willing to address any concern leading up to the wedding, even offering to open the venue for a visit from my mother-in-law who happened to be in town one random day leading up to the wedding. She chatted with our guests and charmed them, too. Honestly, we were sold on House of Broel from the moment we sat down with her to view picture albums. She is a New Orleans treasure. Lastly, let's talk pricing. I won't go into all of the details here, but I would be surprised if there is a better price out there. The food was tasty, we had an open bar with top shelf alcohol, the cake and dj were included in the package, etc. Her rates were easily the most reasonable ones we encountered, and, for what she gave us, she could have charged a great deal more. During our first meeting, Bonnie made a remark that she wanted to "give the house to the girls." She sincerely means that, and it's clear that she is delighted to have guests in her family home. TLDR: You won't go wrong choosing House of Broel for your wedding reception or any other party. The price won't break the bank. Make sure you spend some time chatting with Bonnie; she rocks.
---
Meet The Owner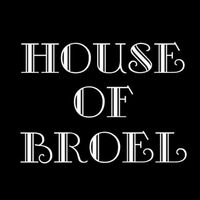 House of Broel
Known for its warmth and charm this Garden District Mansion delights guests with exceptional Creole Cuisine, attentive staff and unparalleled surroundings – all at an affordable price. The hand painted high Victorian ceilings, exquisite antiques, romantic courtyard and glorious gardens offer a unique background for your special day in this magical city.