Home

Hyatt Regency Atlanta Perimeter at Villa Christina
About this Vendor
Hyatt Regency Atlanta Perimeter at Villa Christina
Immaculately landscaped gardens, meandering streams and a manicured putting green makes Villa Christina the ideal setting for weddings and receptions. This stacked-stone, three-story Italian villa offers both indoor and outdoor options. The new event pavilion, patio and gardens are the perfect setting for an outdoor event. The elegant ballroom, which holds over 300 guests, makes a lovely indoor setting. Villa's professional staff, flattering service and eclectic Italian dishes are the perfect complement to your special occasion.
Amenities + Details
Amenities
Handicap Accessible

On-Site Accommodations

Indoor

Reception Area
For more details about amenities, please message the Venue.
Cakes + Desserts, Service Staff
Contact Info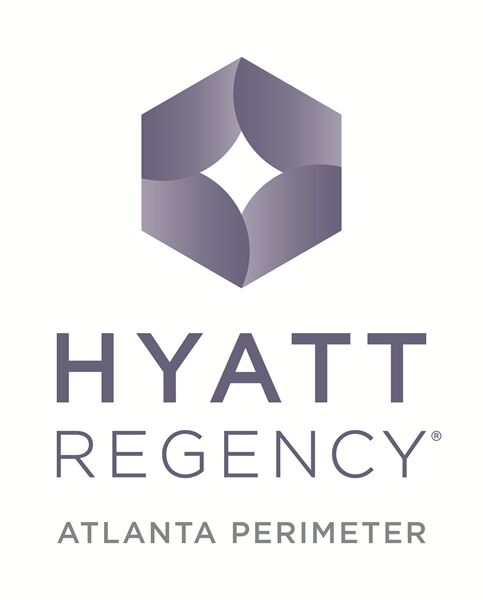 Reviewed on

9/01/2017
Patrice F
The Hyatt did a wonderful job with my wedding from start to finish. The set up and decorations were simple but elegant. The cake was wonderful! The food was great! All the guests commented on how beautiful the venue was. I would like to thank all the staff who had a role ! I... Read More couldn't have asked for a better venue!
---
Reviewed on

9/04/2017
Steven W
Villa Christina was an amazing wedding venue and hotel (Hyatt) for our 200 guest. We compared 7 venues before selecting Villa Christina. We agreed on a scoring system and individually scored each venue based on location, hotel accommodations, indoor/outdoor options for the... Read More ceremony & reception, ease of doing business, and the best overall value (not the cheapest). We discussed our individual scores, aggregated them and Villa Christina had the highest overall score. The criteria that we valued the most was the accommodations, accessibility, and overall cost for us and our guests. We highly considered the experience and cost of our out-of-town guest because both of our families are from other cities. Villa Christina scored high because it is accessible to public transportation, restaurants, shopping and freeways and, it provides free parking for our guest who stayed at the hotel and the day of our wedding. Villa Christina has a quality restaurant and bar onsite as well. Many of our local guest stayed at the Hyatt the night of the wedding. They loved being able to get ready at the hotel, go downstairs for the festivities, and then retire to their room afterwards. We met hotel guest for breakfast in the restaurant the morning after our wedding. The outdoor space for the ceremony, and being able to easily transition indoors for inclement weather, was important to us as well. Villa Christina has 2 beautiful outdoor spaces for wedding ceremonies. We chose a round outdoor space that looks and feels very private and intimate because of the lush gardens & trees. Also, it is strategically nestled next to the Hyatt, a beautiful backdrop with a contemporary rustic stone façade. The venue allows for all kinds of setups, customs and traditions. During our ceremony, there was light rain. We delayed part of the ceremony, a Nairobi tradition called the "taste of love", and completed it indoors. This indoor space easily accommodated us and was used for some of our formal pictures, while the other guest transitions upstairs for the cocktail hour and reception. Although this indoor space was not part of our package, Villa Christina allowed us to us it at no additional cost. Also, the staff served us appetizers and drinks while we were taking formal photos. We couldn't have asked for a better experience. The ease of doing business was important to us because we wanted to use vendors that we trusted; many venues make it mandatory to use their preferred list of vendors. The vendors were important to us because gay marriage had only been the law of the land for 6 months. We wanted to ensure that we were surrounded by vendors with good intentions and energy. Villa Christina allowed us to use our vendors, although they have a preferred list of vendors. Also, they offered packages to meet different price points and experiences, but allowed us to change our package for our unique taste. One of the major concessions Villa Christina made was switching out the bridal suite for 2 well-appointed groom's suites. Many of the venues still offer the bridal suite as part of the rented venue space. Villa Christina totally exceeded all our expectations. I would highly recommend this venue to those who care about the details. Villa Christiana responded perfectly to every unexpected moment. This day will forever be special to us because of a perfect venue, a perfect staff, and a perfect experience.
---
Reviewed on

3/15/2017
Abby r
We had a WONDERFUL experience at the Hyatt at Villa Christina. We had our rehearsal dinner at Villa Christina and the wedding reception at the Hyatt. My family and all my friends stayed at the hotel all weekend and it was WONDERFUL! They treated us all so great.
---
Reviewed on

4/25/2016
Danica K
Couldn't have asked for a more perfect venue for a Spring wedding. We had beautiful weather which made the outdoor ceremony in the garden dreamy. They have a backup plan just in-case weather does not cooperate, so that gives you peace of mind. It is somewhat pricey, but totally... Read More worth it.
---
Beautiful Venue!
Reviewed on

12/16/2014
Renalda S
Villa Christina was the perfect venue for our wedding! We wanted a venue that was beautiful, convenient, offered good food and a professional staff. We looked at a few different venues, but I fell in love with the gardens at Villa Christina. In addition to having beautiful... Read More gardens, they offered the convenience I desired. They are located directly off the Ashford Dunwoody exit, offer all-inclusive packages, and our guests received a discount rate to stay at the Hyatt Perimeter, which is attached to Villa Christina. I'm not a fan of their cakes (I'm a picky cake eater so we used Gabriel's Desserts), but their other food is DELICIOUS!! The beef wellingtons, crab balls, salmon with mango salsa, and jerk chicken…amazing! Our guests gave many compliments on the food and staff. The staff the day of our wedding was attentive, courteous, and prompt. I couldn't ask for anything more – no complaints! The banquet manager checked in with me and my husband multiple times to make certain we were satisfied. We were completely satisfied! If you choose Villa Christina for your venue, I ONLY recommend using Carol Thurman with Ohccasions as your Coordinator. Carol has coordinated hundreds of weddings at Villa and knew their processes inside and out. Honestly, my high ratings are based on using Carol as a coordinator. She was attentive, responsive, and helped us communicate our wishes with Villa. I also recommend using her for your bouquets and decorations. Carol makes beautiful and creative bouquets and centerpieces. I wanted color and texture in my wedding, and I probably wasn't the best at expressing my vision – but that didn't matter! Somehow Carol was able to fulfill my vision and express my personality seamlessly. All is all - I highly recommend Villa Christina if you use Carol Thurman as your coordinator.
---
Best Wedding Ever!
Reviewed on

11/12/2014
Kelly F
Everything about my wedding day at Villa Christina was perfect! The food was delicious, the wedding cake was beautiful, Lauren was awesome through the whole planning process, and the grounds looked great! The only thing I can really point out that went wrong was they started... Read More packing up the open bar without a last call or a head's up that our time had ended. I thought it was customary to do a last call so I was a little upset but they did everything they could to please me and even brought the beer and wine back out for one last call. Maybe in the future that is something they can cover during the planning process. I am so happy we were able to have our wedding at Villa Christina! All of our guests raved that it was the best wedding they had ever been to!
---
Perfect!
Reviewed on

2/08/2014
Melanie J
Everything about Villa Christina was perfect!! Lauren was wonderful through the whole process. My guests raved about the food and how beautiful everything was. The year round garden was the perfect setting for pictures. Loved everything about it!!!
---
Happy bride!
Reviewed on

11/21/2013
Kelly S
What a beautiful venue with excellent customer service! I had such a positive bridal experience with Villa Christina. From the day we toured, through the planning meetings, food tasting, and day of our wedding, I was extremely pleased with every detail. They know what they are... Read More doing! I was so impressed with the quality of the food and management. Delicious appetizers and entrees. Flexible and friendly management. I could not have asked for a better experience. My husband and I made the BEST decision to get married there. Thank you to Julie and the VC team!
---
Villa is AMAZING!
Reviewed on

11/04/2013
Lauren
I can't say enough great things about Villa Christina. I have received so many comments from my wedding guests saying it was the classiest venue and the staff there were all so nice. The planning process was wonderful. Julie made everything very straightforward and was... Read More always there to answer my questions. The outside garden is gorgeous. The waterfalls and various rose bushes and flowers made for a beautiful background setting! The food is TOP NOTCH! I highly recommend Villa for anyone who is looking for a venue!
---
Amazing place to have a wedding
Reviewed on

10/25/2013
April
Villa Christina truly made my wedding day amazing. Julie was a pleasure to work with and all the staff really made sure all our wishes were carried out. We got married outside on the lawn and it was just perfect. The gardens made for beautiful pictures and the ballroom looked... Read More wonderful. The food was delicious! It is also a great value for your money. I would highly recommend Villa Christina to any bride.
---
Great Choice for a Wedding
Reviewed on

9/16/2013
April B
Villa Christina treated my husband and I like a King & Queen. We had an elegant wedding at a great price. The cake was beautiful and the appetizers were great. All of the staff were terrific.
---
Beutiful
Reviewed on

6/25/2013
Yulanda G
I really enjoyed working with Lauren and her team. They made our wedding day wondeful and stress free. Everything was perfect.
---
Most Beautiful Venue
Reviewed on

6/14/2013
Noelitta W
Villa Christina has the most beautiful grounds. My wedding was May 24, 2013.The staff are very professional. They helped to make my wedding day a dream come true. Lauren was my event manager she was very personable and gracious. I live in Bermuda so I was very impressed on how... Read More smooth the planning process developed. Anything I asked for she made happen and made great suggestions when I wasn't sure of something. My guests raved about the food. They loved the coconut shrimp! You can't go wrong with their wedding packages. I also had them make my cake a 5 tier round cake..HEAVENLY. Everyone is still talking about how lovely my wedding was at Villa Christina! The venue also provides for some great photograpy.
---
The Perfect Venue for your Wedding!!
Reviewed on

4/29/2013
Jessica H
Everything that I wanted, the Villa Christina made it happen!! Villa Chrisitna is very professional, responsive, and just an overall wonderful experience to work with. Their inclusive packages took a lot of stress off of looking elsewhere for additional services. I worked... Read More with Julie and she is an absolute doll to work with!!! All in all, our wedding day was perfect at the Villa!!!
---
Amazing Venue!
Reviewed on

10/29/2012
Nicole L
Villa Christina is an amazing venue! From the time we began planning, to the execution of our wedding day, We experienced nothing less exceptional service from the entire staff. Our wedding day was nothing short of perfect. We had a Fall wedding. The ceremony was held in their... Read More outdoor garden amidst an oasis of waterfalls and a backdrop beautiful trees and flowers. The reception was in the ballroom in the upper level. Everyone raved about the venue, the food, the cocktails, friendly and professional service and the entire experience. We are both so fortunate that we chose to have our special day at Villa Christina. We had a modest wedding budget and it was worth every dime. I wouldn't change a thing. I would highly recommend this venue to couples looking to have their special day in the Atlanta, Metro area! This is what they specialize in and you won't be disappointed!
---
Fairytale Wedding
Reviewed on

9/10/2012
Leslie Y
My day was absolutely PERFECT. In fact, "perfect" doesn't give it justice. Such a beautiful venue, both ceremony and reception. The food came out HOT and delicious. All the guests praised the entire night. The service was great and fast. I would recommend this place in a... Read More heartbeat. If you have the choice, Julie Bilecky should be your "go-to" girl at Villa. She kept me at ease the entire time. Never once did I stress. Unlike other people, she helped me work to keep unnecessary costs down. She is amazing and worked with me to make my dream come true.
---
Best Venue!
Reviewed on

6/26/2012
Michelle H
The service was great. Lauren, my rep, was awesome. The food was amazing. Having my wedding outdoors was great. Villa Christina made it all amazing.
---
Beautiful venue
Reviewed on

6/19/2012
Lindsay R
This was a beautiful venue, but the prices add up quickly and can be tight for a large wedding!
---
Best Venue In Atlanta
Reviewed on

1/14/2012
Walton W
Everything about our wedding reception at Villa was Amazing! Setting up the contract, details, and request with Julie (Event Coordinator) was a breeze! The Night of the reception the staff was on top of everything and made sure things ran smoothly. We had the most memorable and... Read More wonderful time! We highly recommend Villa Christina!
---
Everything was PERFECT!
Reviewed on

11/25/2011
Ashley S
Villa Christina was the perfect wedding venue. They made planning easy from beginning to end. Our day was wonderful and the staff was nothing but helpful. I would recommend this venue!!!
---
Beautiful Day
Reviewed on

11/22/2011
Kimberly V
Villa Christina helped to make my day absolutely beautiful. I had a garden ceremony followed by cocktail hour and then an upstairs reception. The servers were very professional and everything flowed with ease. Great venue to have your special day!!
---
Beautiful venue
Reviewed on

11/08/2011
Laura M
Villa Christina was AMAZING! The garden makes for a great ceremony spot, and the banquet room is beautiful. I'm so happy with our choice to have our wedding there. Also, the staff is excellent. We worked with Julie and she was fantastic in every way - very friendly, helpful,... Read More responsive, etc. Villa Christina is a great choice!
---
Gorgeous Inside & Out/Very Reasonable $
Reviewed on

11/02/2011
Jeanine S
Wedding - 10/8/2011 in the upstairs ballroom Villa Christina made everything so easy for us. From the moment we met Julie at Villa Christina she was energetic, gave great insight and ideas, and was willing to listen to any concerns and visions we wanted to discuss. Villa... Read More Christina was also able to provide a great list of vendors, of which we used several. They were incredibly flexible with the timing of when the bridal party arrived. They had drinks and snacks waiting for us even though the cocktail hour wouldn't be starting for another hour and half. The venue is gorgeous inside and out...perfect for pictures, creating the right flow for guests, and providing a formal atmosphere. I would highly recommend checking out Villa Christina. Their prices couldn't be beat for the level of service and the beautiful venue!
---
Beautiful Atlanta Location For A Wedding
Reviewed on

9/05/2011
Tammie P
Villa Christina provided the perfect venue for our Special Day. The grounds and staff service were exceptional. The food was excellent and the Sales Manager Lauren was a pleasure to work.
---
Great food
Reviewed on

7/26/2011
Kati B
The food was great, they gave us a projector for a photo show. The atmosphere was a little weird and stuffy.
---