Home

Hyatt Regency Clearwater Beach Resort And Spa
About this Vendor
At Hyatt, you're more than welcome.
Experience world-class style just steps from the white sands of Clearwater Beach. Hyatt Regency Clearwater Beach Resort & Spa delivers an idyllic location along with the sophistication and comfort of a luxury resort. Our hotel offers venues perfect for eloquently designed and privately catered event
Amenities + Details
Amenities
Indoor Ceremony Area

Kosher Available

Liability Insurance

Liquor License

On the Water

Onsite Catering

Onsite Overnight Accommodations

Onsite Parking

Onsite Wedding Consultant

Outdoor Ceremony Area

Outdoor Reception Area

Outside Caterers Allowed

Site Fee

Tented Area

Valet Parking

Wheelchair Accessible
For more details about amenities, please message the Venue.
Contact Info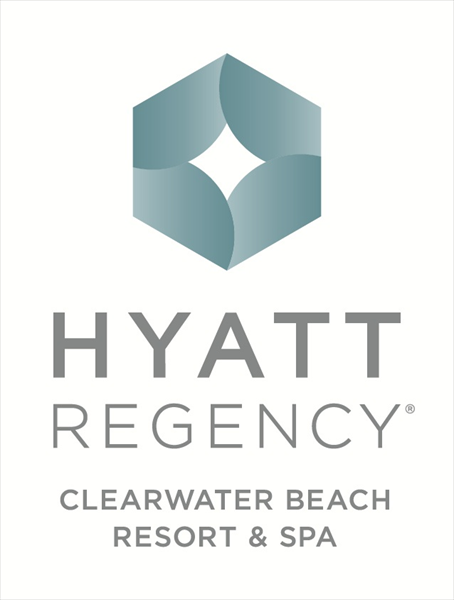 301 S. Gulfview Blvd, Clearwater, FL
Wonderful venue and service!
Reviewed on

5/28/2013
Ashley K
From the beginning, my husband and I knew we wanted to get married at, but not on, the beach. The Hyatt's 16th floor Sky Terrace provided the perfect backdrop for our ceremony, and the Bellair Room and adjacent Beach Club were ideal for our ceremony. The Hyatt was a breeze to work with, and our go-to gal Mallori was available to us from beginning to end - she even found super glue for me when the belt on my dress threatened to come loose! The servers at our reception were amazing, as well, and gave my groom and I personalized attention from beginning to end. If we had to do it all over, we'd book the Hyatt again in a heartbeat.
---
Wedding
Reviewed on

5/23/2013
Shannon W
My husband and I recently had our wedding at the Hyatt Clearwater Beach. We had our ceremony on the roof terrace, which was perfect for us since we wanted a beach wedding but didn't want to deal with sand. Everything from ceremony to end of reception was smooth; we didn't have to worry about anything. The food was wonderful. The team they have is so professional and organized - especially our coordinator, Lindsey. Couldn't have asked for a better wedding.
---
Wedding Venue
Reviewed on

5/03/2013
Jessica H
We knew from the start we wanted a beach wedding. After checking out a few places it was a toss up between here and 1 other location. Ultimately we decided on the Hyatt due to the convenience of everything being in 1 location and for what they had to offer. Glad we did! We were not disappointed with a single thing. Lindsey is amazing and very attentive and quick to keep in touch with you.
---
Excellent wedding venue!!!
Reviewed on

6/02/2013
smaro k
We just had our wedding reception at the Hyatt Regency, and we can honestly say we couldn't have chosen a better venue! The staff alone was incredibly attentive. They helped customize the menus, provided options for planning the reception, had the Sky Terrace available for a sunset cocktail hour, and also provided first class dinner service in the Aqualea ballroom. The food was excellent, and the staff made sure each and every guest was well taken care of. They had 3 other weddings that day but one could never tell considering the amount of support and attention given to our wedding, and all happened without a hitch! Thank you so much Mallori, Michelle, Nikolai, and to all else who helped!!
---
Gorgeous!
Reviewed on

11/05/2012
Krista B
My husband and I picked this venue because of the one of a kind beautiful views! We stayed here on a weekend getaway and saw the sky terrace. Once we got engaged, I called and they did weddings up there! It was perfect! We were a little hesitant when our coordinator (Corey) got promoted to a different hyatt and we were given Lindsey 2 mo before the wedding. Let me just say we are strong believers in everything happens for a reason. Lindsey exceeded our expectaions! She was amazing and made the day perfect!
---
Amazing Customer Service!!!
Reviewed on

10/24/2012
Ann H
I recently held my wedding reception at the Hyatt on Clearwater Beach and it was AMAZING!!! The day could not have gone better. The staff at the Hyatt was so accommodating, attentive, and happy. This venue is beautiful and elegant. The experience was great and I would do it all over again with the Hyatt on Clearwater Beach.
---
Couldn't have been happier with this place!
Reviewed on

10/19/2012
Paige E
If you understand that it's a Hyatt, and you expect it to be a little pricey, everything is fantastic from there! For a small wedding, they were actually one of the most reasonable venues in the area as far as the cost of the wedding and dinner went. The rooms are pricey, the food is pricey, and the parking is pricey, but it was well worth the cost. From the second we walked in the door the first day, EVERY employee greeted us with a smile, opened doors for us, asked if we needed anything. I worked with Mallori Skipper for our wedding planning, and she did a great job coordinating everything. Anything I needed or had questions about, she was there to help with, no problem. The food was delicious, and there were lots of options available that your guests get to choose from that night, which is nice, and the dining area was beautiful. Most of our guests stayed at the hotel, and not one person had anything less than great to say about the hotel. Everything was beautiful and clean!
---
August wedding
Reviewed on

8/27/2012
Kathy S
Our ceremony was on the terrace nd the view was breathtaking. The reception was in the bell air room. It was perfect for our small wedding but if you have a bigger party you'll need a bigger room - all the rooms are very pretty. Food was really good
---
Wedding Venue
Reviewed on

6/26/2012
Natalie Z
Amazing venue, AShley Succow and her staff were amazing. The best place for a beach wedding and a WOW reception! I will never forget our families experience there and will recommend to everyone!
---
Beautiful location with amazing service!
Reviewed on

5/31/2012
Dawn R
We held both our ceremony and reception at the Hyatt Regency Clearwater Beach Resort one month ago. Our ceremony was located on the 16th floor Sky Terrace which provided absolutely stunning views, and our reception followed later that evening in the Aqualea ballroom. I would HIGHLY recommended looking into the Hyatt Clearwater Beach as a wedding venue location. It's the perfect location for couples like us who want to get married near the beach, but not necessarily "on" the beach (though they do offer a beach ceremony location). The staff was a pleasure to work with throughout the planning process and the wedding day ran very smoothly! Our guests raved about the hotel itself and really enjoyed the large, beautiful rooms and the pool (and incredible views!). We also were able to provide our guests with a Sunday Breakfast buffet the morning after the wedding which was again done beautifully and allowed us extra time to spend with guests after the wedding madness :) Also, the food was DELICIOUS and tasted just as good as it did during our tasting. The Hyatt blew away all of the other venue locations that we looked at and I would recommend them a million times over!
---
AMAZING!!!
Reviewed on

5/28/2012
Jessica L
I knew since we lived by the beach and that we both wanted to get married at the beach that as soon as we got engaged we needed to start looking. We weren't that impressed with many of the venues and some were just not quite right. However as soon as I met Mallori and she gave me a tour of the Hyatt I knew it was perfect. I had been looking for a venue for the ceremony portion that could be outside but then move inside for the reception with access to the outside. The Belleair room was perfect for us and was everything we had been searching for! The sky Terrace was great for our ceremony since you had nothing but ocean views without the mess of the sand. Everyone that we dealt with during our planning were amazing!! Ashley Succow and Cory Wilkerson made everything so simple and easy. They put up with my Fiance constantly questioning the money making sure he got the best value and wasn't over paying;0) Ashley was with us every step of the way and made sure that everything the day of went super smooth. She helped us plan a custom buffet for cocktail hour and dinner. She worked with us on the bar and the timeline of the evening making sure that everything flowed. Not a thing to my knowledge went wrong that evening. I did find out later from a friend that some people tried to sneak in to the reception, they had them quickly removed and placed another employee on guard outside. Everyone from the front guest staff, catering staff, to the pool and restaurant staff went above and beyond. My fiance and I have already decided that each year on our anniversary the Hyatt is where we will go back to think about our amazing day!
---
Wonderful!
Reviewed on

5/24/2012
Steph K
We originally signed our contract with Jennifer Payne and were really excited about working with her. When we heard she was leaving, we were a little nervous. We shouldn't have been. Ashley Succow and her team are fabulous and did a wonderful job with our event. Ashley was incredibly organized and on the ball. She worked a lot with us to make sure our whole weekend went smoothly, from welcome bags to the day after brunch. The most important thing was that though things didn't go as we had planned thanks to an unexpected thunderstorm, Ashley handled everything behind the scenes so that the guests who didn't know the original plan, had no idea anything had been changed. All of our guests raved about the service at the Hyatt, and how much fun they had at the event, and Ashley was a huge part of making sure that all of that happened. She was incredible and I'd recommend her to anyone looking for a beautiful and memorable event on Clearwater Beach.
---
Amazing location AMAZING food
Reviewed on

4/12/2012
Valerie S
I had three events at The Hyatt. First was a pool party for family. The staff at the pool was fabulous. Next was the rehershal. I was EXTREMLY disappointed in the Hyatt wedding coordinator Ashley. The location was not set up for the rehershal there were guest laying in the middle of the location in their bathing suits not willing to move. I called for Ashley and her boss and they never showed up. We had to "set up" the rehershal ourselves and for $30,000 I find that unacceptable. The wedding was perfect. The deck was clean, it was set up on time. The reception staff couldn't be more perfect, more willing to please. I have NEVER had better food at a wedding. Almost a month later and my guest are still raving about the food and service at The Hyatt. I would STRONGLY suggest you hire a wedding coordinator for the day of to faciliate your rehershal and ensure everything else is on par. If it weren't for the rehershal, I would have given the Hyatt 5 stars.
---
Amazing view and staff!
Reviewed on

3/29/2012
Melinda P
The 16th floor terrace is so perfect! Our wedding day was perfect, that staff was amazing! I could not ask for a better place to have had our wedding!
---
Beautiful, but…
Reviewed on

11/07/2011
Stephanie L
Overall, our wedding was beautiful. The staff was very nice. Unfortunately, we had to stay on top of the details more than we should have or they would have been forgotten. We received a few bills before it reflected what our bill was supposed to be (and then still we got another), our Hyatt gold points still hasn't been credited correctly, and during the planning, we had to keep reminding of the details, some of which were still missed. But I must reiterate, the day of was beautiful, the staff was very nice, and they did make some gestures to make up for our troubles. So they get 5 stars overall and a 4 for service. We would have loved to have given them 5 on everything but didn't feel we could.
---
Amazing Venue!
Reviewed on

10/29/2011
Stacie C
The Hyatt does a phenomenal job making sure the Bride and Groom feel like royalty. The entire hotel staff went above and beyond to take care of us and our guests during our stay and celebration. The reception was also held in the same venue, and was as perfect as I had imagined it would be. The only negative I have to say is that our food was served differently than presented during our tasting. It was still very good, but not quite as good as I had remembered.
---
Beach wedding
Reviewed on

10/18/2011
Laura B
Fantastic service and coordination of events from Brandi Taylor. Would do it all over she made the process so easy and was so helpful down to the smallest detail
---
Perfect Night
Reviewed on

9/05/2011
Molly D
Jennifer was more than amazing, I got everything I asked for. My day was perfect and filled with NO STRESS!!!
---
Sky Terrace WOWs your guests!
Reviewed on

6/14/2011
Erica G
We got married on the Sky Terrace, which was ridiculous. The views were insane and gorgeous. It was quite hot, though we had no guests complaints, but you are on a roof that has been in the sun for hours before you get there, so it's a little understandable :) Very beautiful, needed very little decoration, which is awesome for an out of town bride! It is hard not to feel like a little fish in a big sea at the Hyatt though. Our wedding was only 75 people and we were only using the space for the ceremony, so sometimes you felt like your party wasn't as significant as maybe another party was when it came to early check in for the bride and groom, and special treament, there was no complimentary meal or anything for being the bride and groom and paying for the the room for our wedding night. You were just treated like any other guest. I guess if someone were paying me to host their wedding ceremony, I would try to make them feel a little more special. During the ceremony, they were very flexible, we had to push the wedding back 30 minutes due to traffic and they were perfectly fine with that. Jennifer Payne was a wonderful help always wanting to accomidate me prior to the wedding. Beautiful resort! Wonderful venue! Highly recommend the 16th floor Sky Terrace, I might recommend using their reception services as well so that your guests don't have to park there for the ceremony and then move for the reception. A beautiful one stop shop!
---
Classy and Elegant
Reviewed on

5/23/2011
Danielle Z
I wanted a small, intimate beach wedding that was classy and elegant and the Hyatt gave me just that. I put everything in the hands of Jennifer Payne and was NOT disappointed. The food was EXCELLENT and my guests are still talking about it weeks later. No detail was overlooked. I admit, it was a bit pricey, but worth every penny.
---
They made my wedding perfect!
Reviewed on

5/05/2011
Brie G
I can't say enough about this place. Jennifer Payne, the coordinator over there, is fabulous! She met with us several times and was so accommodating. She assured us that she would handle everything on the wedding day, and she did. Everything went so smoothly and ran on time. The room looked amazing and she went above and beyond to make sure that we got everything we wanted. The staff there is also amazing - everyone and everything is top notch. I would HIGHLY recommend this place to anyone!
---
beautiful wedding venue!!!
Reviewed on

11/11/2010
Alicia W
The Hyatt Regency Clearwater Beach Resort and Spa was a perfect venue for our wedding reception. The hotel staff was very responsive and helpful. Jennifer Payne, the Catering Sales Manager, was fabulous at making things happen. Jennifer is a very hard worker and ensures that each couple feels important and is completely taken care of throughout the process. She is very thorough, which was important to us. We were impressed by her attention to detail, and her guidance throughout the planning. Our wedding was such a hit! We had so many compliments about the venue, about the planning, and especially about the food. Chef Brad Gillespie was amazing! He catered the event to our specific tastes and exceeded our expectations. He introduced himself during an extensive tasting and was open to feedback and suggestions. He even spent time on another date during the planning just getting to know us more. The Hyatt staff were really friendly and remembered us each time we visited the hotel during the planning process. The personal attention helped to ease much of the stress of planning. We also received excellent personal attention during the wedding reception from the wait staff. We were especially thankful for Nickoli, who was so attentive and helpful during the reception. He made sure that we were taken care of, that our drinks were always full, and everything was going as planned. Nickoli made sure we were able to taste all the food and delivered leftovers and extra wedding cake to our room in case we wanted more later!! The hotel was beautiful. Our guests were happy with the rooms and the service. We rented a poolside cabana for the weekend, which was awesome!! Our guests loved coming and going as they pleased, using the pool and the airconditioned cabana area. Some guests ordered food at the push of a button. We used the cabana to host a Sunday morning breakfast for the guests staying at the hotel. Our guests loved it. Jennifer Payne helped set up the reservations so the guests had discounted rooms and she helped us book the cabana for the weekend. Jennifer recommended several great vendors and they all have worked with her before and were happy to work with her again. We visited the Sandava Spa on the day after our wedding, which was also amazing. Massage therapist Michael was outstanding and gave one of the best massages ever! Overall, we had a fantastic time at the Hyatt and throughout our wedding weekend. We had great feedback from all our guests, who are still giving us great reviews. The pictures are gorgeous and the hotel staff was fantastic. I am so glad we had our wedding at the Hyatt Regency on Clearwater Beach and I am looking forward to going back and staying soon!!!
---
Amazing!
Reviewed on

11/01/2010
Ashley C
The Hyatt was an amazing location for our wedding, which we wanted to have a beach vibe, but without being on the beach. We were able to get married on an outdoor terrace with views of the Gulf and the Harbor. The ceremony site was so beautiful. For our reception, we had a casual ballroom feel with availability to an outdoor terrace for our guests and ofcourse, gorgeous views of the Gulf. I can't say how beautiful the location was- perfect for a wedding. As far as the service went, we worked with a great team. I worked with Jennifer Payne for a year, and I fell in love with her. She is so sweet and wonderful and worked really hard to make our wedding amazing and work with in our budget, which was a huge feat. We really appreciated her attention to detail and for dealing with our constant emails and calls from both the bride and groom and parents all asking the same thing. On the night of, she helped to run everything perfectly and everything went off without a hitch! The food was amazing as well, and the wait staff was so attentive- they even knew our ring bearer by name and checked on him constantly!!! We also stayed there for 3 nights after, and the room was beautiful and the hotel staff was super nice. I couldn't be happier with the services at the Hyatt, and can not wait to stay there again soon! I would recommend them to everyone who wants the feel of a beach meets city trendy wedding.
---
Send Message