Home

I DO
About this Vendor
From the day of "Yes" till the day of "I do"...
We get it. The modern bride & groom are busy juggling a full schedule these days. Leave the time consuming planning to us. We have only one agenda on our schedule...YOUR WEDDING..it's on the top of our "to-do"list! We believe the planning process should be an enjoyable experience leading up to the big day. We will treat your wedding day with the utmost respect and care.
Details
Engagement Party, After Party, Bachelor Party, Bachelorette Party, Bridal Luncheon, Bridal Shower, Day After Brunch, Rehearsal Dinner, Welcome Party, Ceremony, Cocktail Hour, Reception, Rehearsal, Wedding
Destination Wedding Planning, Destination Weddings, A la Carte Wedding Planning, Day-Of Coordination, Full Service Wedding Planning, Planning
Contact Info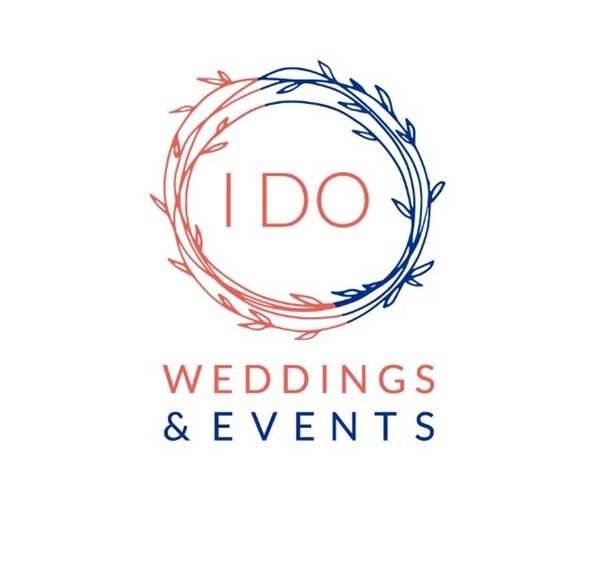 Wedding Planner
Reviewed on

8/05/2015
Kim was the BEST!!! You did an excellent job assisting in all I need. You visioned every detail that I had in mind. You were amazing and very respectful in all I want things to be although I may had been difficult at times :) Love you girl, it was almost loosing a friend that... Read More I had but I hope you keep in touch when you visit the bay! Big hug and love from Tony and I. P.S. Tony said "You go girl!"
---
Reviewed on

11/13/2016
Samantha N
Let me start off by saying I am not one of those people who dreams of their wedding day and has a vision of what it should be. I found my groom and that was really all that mattered to me! Wanting to throw an amazing party for our friends and family, but without any clue of how... Read More to start and with very little time to devote to planning due to work schedules, we considered making room in our budget for a wedding coordinator. I'm so glad we did!! Without Kim our wedding wouldn't have been the same, and having that peace of mind was worth every cent. She guided us throughout the whole wedding planning adventure - we had full coordination services. Half of the vendors we decided to use were recommended by Kim and we got great deals and were very satisfied with all of them on our wedding day. Kim has the most calming presence - perfect for anyone overwhelmed by the process. She was very responsive from beginning to end, very organized, and very knowledgable. I highly recommend I Do Weddings. Our wedding reception came together magically because of Kim and her team!
---
Reviewed on

10/31/2016
Lauri L
Words can't describe Kim's work and impact on our wedding! My name is Laurie Lugo (newly a Lugo) :) and the first time I called Kim I told her "I don't know what to do or where to start" and she took it from there. Me and my husband have very busy schedules and she was so easy... Read More to work and communicate with. Although stress comes with all wedding planning, Kim made it so easy for us the entire ride. Thank you Kim! She's amazing and Perfect for a new bride to be, especially if they have no idea about planning such a special day.
---
Reviewed on

10/31/2016
Anna L
Glad we ended up hiring you as our wedding planner, Kim!! Our wedding turned out better than we expected. All our family and friends really enjoyed themselves. My husband and I didn't have to worry about anything during the wedding or the planning. We really appreciate all... Read More your hard work! You went out of your way to make sure we had every detail we needed and we are so thankful. Thank you again for everything. The whole wedding couldn't have happened without you because we had no clue how where to begin! Lots of love
---
Reviewed on

10/07/2016
Lana C
I was a little nervous to have a destination wedding since we live in California but my fiancé and I really wanted to have our wedding in Hawaii. Hawaii is special to us because that's where he proposed!! We also wanted to share the beauty and magic of Hawaii with our loved... Read More ones. Kim managed to pull off my perfect wedding that I have been dreaming of! We discussed the vision we had and she brought it to life. All my friends and family had a wonderful time and very impressed with everything. I highly recommend hiring Kim and her team for your wedding. Trust me, it will be the best thing you can do.
---
Reviewed on

10/07/2016
Jennifer K
We hired Kim for our Day of coordination and my only regret is that I didn't have her for the entire full coordinating!! I had a lot of DIY items and setup. But her team and they managed to have everything done exactly how I wanted it. She coordinated with all the vendors... Read More and made sure all the loose ends were taken care of. I didn't think of a lot of small details that she brought up. Please save yourself the stress and time consuming effort of planning your own Wedding and do it right by hiring Kim!!!!
---
Reviewed on

9/08/2016
Linda K
Kim was an amazing and meticulous wedding planner. She really pulled through when I thought I had no other options. Also very cost conscientious with your budget. I highly recommend Kim's services. Anyone would be so lucky to have her plan your wedding! Thank you Kim. You are... Read More truly talented in what you do. Will miss you!
---
Reviewed on

8/23/2016
We were planning to organize our own wedding until we met Kim at a the bridal expo. We fell in love with her booth and we never regretted our decision of working with her. She helped us every step of the way and she found a more perfect venue after the first venue was cancelled... Read More (double booking issue). Me and my bride were slacking on the wedding planning and we're so thankful that Kim made sure that we stay on top of it even if the event was months away. Every single detail that she put together exceeded our hawaiian beach wedding idea. All our guests are impressed by her work and we couldn't thank her enough for giving us a beautiful wedding! If you're a couple who don't want to hire a wedding planner coz you think you can do everything on your own, please allow yourselves to be less stressful by finding a good coordinator who will just make everything work perfectly for your big day.
---
Reviewed on

8/18/2016
Rachel W
I just wanted to say a HUGE thank you to Kim!! She took my Pinterest board and made it into a reality. She was always available to talk and plan out every detail and help guide me thru all the crazy vendors lol. Everyone loved my wedding and couldn't stop talking about how... Read More beautiful it turned out thanks to Kim. She also worked all day on my wedding day from sun up until sun down making sure everything ran acording to plan from the set up of everything until the final dance on the dance floor. I really loved working with you Kim and I highly recommend you to anyone looking for help putting together your dream wedding!
---
Reviewed on

6/09/2016
Gia S
Gia Spino I am so glad we hired Kim from I do weddings! I was clueless to where to start with my wedding planning but having Kim as my planner made everything so easy and fun. She's sweet & easy to talk to as well. She took care of all the details and pretty much...EVERYTHING... Read More lol my wedding day was perfect!! Everyone enjoyed themselves. I felt that the best part of Kim and her team is they really care about you and your special day. They are passionate about what they do and I genuinely feel they went over and beyond to make sure I was oblivious to anything going on behind the scenes of my wedding day so I could relax and enjoy my day. Which I definitely did!!! :) I would recommend "I do weddings" to any new couple looking for a caring and skillful wedding planner for their big day!! Thanks again Kim! We love you!! :))
---
Reviewed on

5/03/2016
Lauren C
Kim from I Do Weddings was a blessing. She's very perfessional, organized, efficient, easy to work with, and sweet. She has been overall awesome !! She made sure our dream wedding came true. We did not have to worry about anything before and during the wedding. If there has been... Read More any problems she'll fix it right away. She also has discounts with specific vendors if you make Kim book it. She takes the time to always keep in touch with you and the vendors. She made our special day stress free without any worries. I would recommend Kim from I Do Weddings if you want your special day to be a perfect day:) The greatest thing we spent money for was hiring Kim for our coordinator. She was worth it for the wedding.
---
Reviewed on

3/08/2016
Fantastic
---
A Happy Wedding
Reviewed on

1/09/2016
Kim was very helpful when we were planning for our wedding. She gave us good suggestions for all types of vendors we were looking for. She responds quickly to emails and phone calls, and was very willing to meet with us as often as needed. She did a great job keeping in contact... Read More with the vendors throughout the planning process to make sure that everything is in order. She also helped a lot with figuring out the overall theme, schedule, and many details for the wedding (some of which I didn't even think of!). On the day of the wedding, she took care of organizing everything and keeping everybody on schedule, so we didn't need to worry about anything! I highly recommend working with Kim for your wedding :)
---
Reviewed on

11/13/2015
Planning a wedding via long distance can be a challenge so we decided to get a wedding planner on the island since my husband and I live in NYC. We were lucky enough to have our wedding in beautiful Hawaii with 100 of our closest friends and family :) We interviewed a few... Read More planners on the phone and felt confident to go with Kim. She was very good at keeping us connected through the whole planning process as if I was there and that was one of my concerns about planning a destination wedding. We actually arrived only a few days before the wedding date and our wedding went just as I envisioned it to be. I had absolutely no stress on my Wedding day. She took care of all details. It was a magical day!! I miss Hawaii!! I would definitely recommend Kim to any newly engaged couple looking for a wedding planner!!
---
Kim is Awesome
Reviewed on

9/16/2015
We decided to get married before we leave the island next month. That allowed Kim only one month to prepare the wedding and she did it! So much stress was lifted off of me. She gave me options and worked with my budget. I would highly recommend her to everyone!
---
Perfect Wedding and Perfect Planner in Perfect Hawaii!!!
Reviewed on

6/25/2015
Dave C
Kim was my wedding planner and I really can't say enough about her. I interviewed three planners because I wanted to make sure I had the very best for my beach wedding on Oahu. I knew I wanted to go with Kim because I was confident that she could get the job done. She wanted... Read More to help us achieve the wedding of our dreams while staying within our budget. We wanted to keep within our wedding planner budget and I Do Weddings was definitely in our budget! Very EASY! No negotiating necessary. Kim made us feel special from the start like our wedding was the only one she was working on. She is very detailed oriented and by balancing her suggestions with our input we had planned the perfect beach wedding of our dreams. She was honest and straightforward about what she thought wouldn't work for us. Every little tiny detail was taken care of! Usually I stress over any kind of planning, so my friends were amazed to see me so stress free! Using Kim's referrals such as the florist, DJ and caterer saved us a lot of money & time. She put together a great team. I really liked that she gave us a few choices on each category and ultimately my husband and I ended up making the final decision on which vendor we were going to go with. Please consider I DO WEDDINGS for your Hawaii wedding. I know it is a very special day for you and so does Kim and her team!
---
Above & beyond expectations
Reviewed on

6/23/2015
First of all, I would like to thank Kim & her staff once again! Phenomenal job at keeping everything under control and everything was beyond our expectations. Our guest even complimented us on what a great job our wedding planner did. After my engagement, I knew right away... Read More that I wanted to hire a wedding coordinator to ease the planning process. I am a busy professional & I didn't want to stress out by overwhelming myself with the whole process of planning the wedding by myself. Honestly, I didn't know where to start. One of my girlfriends recommended I Do Weddings to us and after the initial meeting with Kim, my husband and I decided she was a good fit for what we were envisioning. Kim gave me suggestions and advice that I would have never thought of. Very detailed. I also liked that she promptly responded to my calls, texts & emails. She's real easy to talk to and we quickly connected. I am forever grateful to Kim and the I Do Weddings team for helping me create my magical day with ease. Amazing!
---
Use our messaging tool to connect with vendors anytime, anywhere. Stay organized, all in one place.