Home

iFloyd Photography
About this Vendor
Photography For The Modern Bride
Every wedding is a story in the making, revealing the past, present and future in one day of immense detail, beauty and emotion. iFloyd Photography's approach to every wedding is fresh and artistic, always managing to capture those perfect details and moments to tell your story.
Contact Info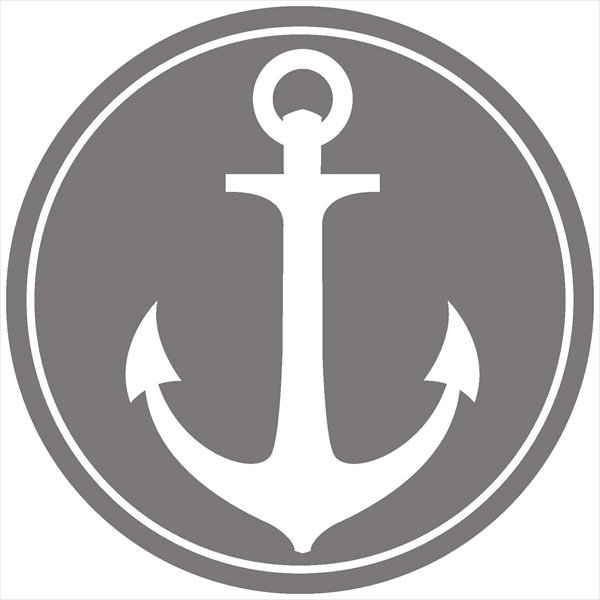 Amazingly talented photographer!!!
Reviewed on

4/12/2014
We are so happy we asked Floyd to be our wedding photographer!!! :-) His style is distinct, we fell in love with the way he captures the whole atmosphere and the "air" around subjects. You almost feel the warmth of his eye looking through the finder, that was my first... Read More impression. I think it is to do with the way he works and plays with light - photos he takes are so warm and romantic. We were planning a very intimate ceremony with less than 10 people, we wanted our photos to be just that. Warm, intimate, and romantic. And we are so so so happy, satisfied and thankful for the result. Our budget was very limited, but Floyd helped us by suggesting a customized plan - if your budget allows, I really recommend you to book him for the maximum time frame. I didn't ask him to take pics for the reception, but I wish I could!
---
Destination wedding: Oahu
Reviewed on

9/26/2013
nathalee d
Doing wedding vendor research from 2,000 miles away was a difficult task. So before I made any "serious" inquires, the companies I would consider had to meet the following criteria: 1) have a well developed website showcasing recent works 2) have good/great reviews on... Read More various sites and 3) answer my inquires in a timely manner (email worked best for me since I work 8-5 Monday - Friday so, all of my communication had to be done in the evening via email). Additionally, my husband and I were on a budget and like most, we wanted to make sure we were getting the most bang for our buck. Floyd's quality of work was comparable, if not better, than some vendors whose rates were twice as high. Overall, Floyd exceeded all of my expectations behind the scenes and he surely proved to be the best choice for us on our big day. He was professional, kind, and a pleasure to work with. Of course, it did help that he is a Niners fan, but I'm jus sayin'. ;)
---
Prompt, Professional, Amazing Work
Reviewed on

8/19/2013
Lavinia M
I googled Hawaii wedding photographers and found Floyd's website. I immediately loved his work and inquired prices for an engagement shoot. I was pleasantly surprised to find him extremely affordable (especially with how amazing his quality of work is). My husband and I aren't... Read More exactly "comfortable" in front of the camera, but Floyd made it a breeze. He had us do some posed shots and some candid shots. They all turned out beautiful. So, of course, we hired him for our wedding. Our wedding pictures turned out more than beautiful. I have a big, crazy, Filipino family who all wanted pictures on their cameras as well, and Floyd was very patient and professional. The reception ran later than expected, but Floyd kindly stayed until the reception was over. I definitely recommend him to anybody looking for a photographer.
---
Reviewed on

4/08/2017
Aaron F
Floyd is a great photographer! We loved his photos and he was very easy and nice to work with!
---
Reviewed on

1/12/2017
Chasity P
It was really great working with Floyd. I first met with him two years ago and did a consultant. I loved his work and how he edits his photos. I booked him for an engagement and 8 hr. wedding package and I do not regret doing that. He did a great job doing our engagement photos!... Read More Although it took him about a month and a half for our engagement photos, it was worth the wait! He's really busy with a lot of weddings and he takes time to edit those which I totally understand. He's a really chill guy and puts a lot of pride in his work. I also hired his second photographer, Ashley which was a good thing! If you book with him, I suggest to book his photographer partner also. She was really cool and has a lot of ideas also. Thank you Floyd & Ashley for capturing our day! It was a pleasure working with you two! Thank you Floyd for dealing with all my emails, lol! :) I hope one day you'll be able to capture my family photos in the future!
---
Reviewed on

10/25/2016
Kirsten M
We were planning our wedding from the mainland to take place on the North Shore of Oahu (where my husband is from). The first photographer we had fell through and I came across iFloyd Photography. I knew this was who we wanted to capture our special day. There are several very... Read More talented photographers on Oahu, but what we loved about Floyd was his artistry. He tells a story with his camera! We loved the photos from our wedding day and recommend him highly if you are looking for someone who can bring that extra pop of originality to your shots as well as providing you with gorgeous memories. Thanks, Floyd!
---
Reviewed on

3/26/2016
We hired Floyd to be our photographer for our engagement session and wedding day and I am glad we did! He was very professional and answered all my questions and always returned my emails in a timely manner. We did a sunrise shoot and he even arrived there before we did!... Read More Obviously, my husband and I didn't know how to pose, so he guided us the entire time and made us feel comfortable in front of the camera. I got the pictures when promised and love them. On the day of my wedding, he and his assistant photographer, Ashley, also showed up to our hotel on time and knew exactly what to do. They managed their time really well between shooting in the men's room and in the women's room a few floors down. We also had videographers and hair and make up people in our room so it got a little tight in there at one point (luckily I had a big room.) However, I was so impressed with everyone's professionalism and cool attitudes. We got married at The Plaza Club in downtown and Floyd said he had never shot in that area before but he definitely did his research (like he said he would) and got us some amazing shots of places I would have never thought of. I HIGHLY recommend Floyd as your photographer for your next event!
---
Reviewed on

11/20/2015
Kasie W
Floyd and Ashley were my photographers for my wedding at the Hale Koa and they were professional, friendly, and skilled. I found them through recommendations (since I traveled to Hawaii from NJ for my wedding) and I'm so glad I went with Floyd. Throughout the time leading up to... Read More my wedding, Floyd and I corresponded through emails and he was always prompt and precise. The day of the wedding, they showed up on time and greeted everyone with smiles. The photographers split up, one for the bridal party and the other for the groomsmen. They listened to the concerns we had and whatever else we threw at them (parent's concerns for family portraits), they took like champs. Ashely was able to make us laugh away while Floyd busily snapped away. I would definitely recommend having Floyd and his team with you for your special day. He definitely captured some of the best moments that I didn't necessarily see while I was busy hosting my wedding. Thank you Floyd and Ashely for all your hard work from the day of to the days following with editing!!
---
Reviewed on

11/14/2015
It was wonderful working with iFloyd Photography for my wedding at The Modern Honolulu in Hawaii! Floyd was very familiar with the area, and knew all the perfect spots for beautiful photos. He was calm and patient the whole time, which helped with my wedding day nerves!... Read More Floyd took pictures before the ceremony, during, and after. He captured all the family and friend shots we needed, and we were left with plenty of time for creative, artistic, and romantic shots as well. I didn't realize how lovely they would be until I saw them. He really has a great eye for an amazing shot. I especially loved that the photos do not look staged, fake, or cliche - he created lovely images that capture the beauty of our location and the excitement and elegance of the wedding day. Floyd's patience, professionalism, skill, and artistic eye were very much appreciated. Everyone who has seen the wedding photos loves them. I highly recommend him and would certainly hire him again.
---
Reviewed on

8/22/2015
Ashley S
Floyd photographed an anniversary session for my husband and I while we were on our honeymoon in Hawaii. My husband researched for a talented photographer in O'ahu, and we knew right away that Floyd was the perfect choice. (We are also wedding photographers in Michigan, and... Read More photographs are incredibly important to us.) He was very professional and kindhearted, and we received our photos in a timely manner. Best of all, he chose the most beautiful locations! We are so grateful for his dedication and hard work. We would highly recommend him. Thank you so much for giving us photos we will pass along to our children one day, Floyd!
---
Amazing photographer and so easy to work with
Reviewed on

3/10/2015
Andrew K
My wife and I chose iFloyd for both our engagement and wedding photos. We chose the 8 hour package, and after getting our photos, my only regret was not spending a bit extra to do the 10 hour package to get a bit more of the end of the reception. We were amazed at how well... Read More Floyd was able to capture the entire day. He seemed to be invisible during the prep, ceremony, and reception, yet everything was captured, seemingly from the best angle possible. Bottom line: I wouldn't hesitate to recommend Floyd to any of my friends or family that needs a wedding photographer.
---
"I'll make it work" and he did :)
Reviewed on

7/18/2014
Carrie B
I stumbled upon Floyd's blog about a year before our wedding. Love at first sight. His photos have an air-iness about them without being overly processed. He was one of the first two vendors I booked and was very easy going and relaxed to work with. He's definitely a talented,... Read More up-and-coming photographer on the island and I don't doubt one day in the near future his work will become even more high profile. I feel fortunate to have booked him. I struggled with whether to give him a detailed shot list, but decided to trust him as the pro whose work I'd been so impressed with. He worked well within our budget and in our final planning meeting (a joint session with our planner and videographer) when there was concern from the videographer about fitting everything into a specific time frame Floyd said those magic words: "I'll make it work." He did. We had plenty of photos to choose from and despite some minor challenges. For instance, our venue really rushed us out of our ceremony site and one of the shots I really, really wanted was compromised. We had an ATV whizzing by us packing up equipment and chairs, straggling guests, florist staff, and workers all over the place. But kudos to Floyd for finding a work around and in the end getting the money shots so to speak. We got married in April and received our photos in June which is about average I feel for a one man shop. I'd recommend and use Floyd again in the future!
---
The Best of the Best
Reviewed on

2/08/2013
Jennifer L
Floyd was amazing, we are so lucky to have found him! He really took the time to get to know us and what our photography needs were. The entire time, I felt as though Floyd was a friend of ours advising us on how to make the most of our destination wedding, and how to capture... Read More each moment. Thank you so much Floyd, josh and I can't wait to have you shoot our family portraits!
---
THANK YOU FLOYD!!!
Reviewed on

2/07/2013
cindy n
We decided to have a destination wedding on the beautiful island of Oahu. The biggest challenge we had was looking for a local wedding photographer who would meet all of our needs. My wife is a certified wedding planner and I'm a professional wedding photographer, so our... Read More standards were set really HIGH! After reviewing dozens of photographers, we finally came across iFloyd Photography on some random search. We were looking for a someone who was down to earth and knew how to take candid life style photos. We really wanted someone who was passionate about their work! Floyd was our guy! I'll say this now! book iFloyd Photography for your wedding or life style session, because soon enough he will be one of the premier photographers in Hawaii! FACT! I can go on and on with this review, so I'll leave it at this! Thank you Floyd for all your work and we'll be seeing you soon! Aloha, Oliver & Cindy
---
GREAT Photographer!
Reviewed on

2/07/2013
Michelle O
We hired Floyd as our wedding photographer after seeing how beautiful our friend's baby pictures came out. We were very pleased with all our wedding pictures! Floyd was also easy to work with and very professional. He definitely has that creative, artistic eye that made our... Read More pictures unique and beautiful. We plan on hiring him again in the near future and would recommend him to anyone needing a great photographer.
---
Great Service, Quality and Price!
Reviewed on

7/30/2012
Dana M
My photos turned out amazing! Not only was Floyd super easy to work with and super flexible, he also did a really great job. I was on a budget so we worked together to figure out a time schedule that would allow me to have the shots I wanted without breaking my bank.... Read More We're kind of a silly couple, but Floyd kept up and kept a great sense of humor. He had great ideas for poses and shots, but he definitely rolled with our off the cuff style. Now I'm no photographer, but it seemed like Floyd had TONS of equipment. He had different lenses for different shots and even had a complete second camera that his assistant used throughout the day. I have different angles on a lot of things which is really cool. Again, the photos turned out great and I couldn't be any happier with the quality of service I received for such a great price. I had a great time shooting with Floyd and will definitely recommend him to friends in the future!
---