Home

il Tulipano
About this Vendor
One wedding at a time
Family owned and operated since 1982, one spectacular wedding at a time in the perfect setting, elaborate cocktail reception on our piazza, dinner & dancing in our elegant ballroom, completing a perfect evening with our Venetian hour… "Good cooking is the basis of true happiness" AUGUSTE ESCOFFIER
Amenities + Details
Amenities
Handicap Accessible

Indoor

Reception Area
For more details about amenities, please message the Venue.
Bar + Drinks, Cakes + Desserts, Food + Catering, Service Staff
Contact Info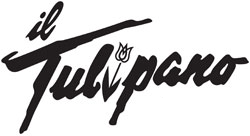 1131 Pompton Avenue, Cedar Grove, NJ
Amazing
Reviewed on

1/28/2014
Stephanie P
They made my day very special
---
11/9 wedding
Reviewed on

12/08/2013
Jessica
I had my wedding at il Tulipano on November 9, 2013. What an amazing night. The cocktail hour is phenomenal and the dessert is wonderful. The staff, especially Jacques and Thea, attend to ever detail, and nothing is overlooked. The place is beautiful and looks wonderful all decorated. I would get married there all over again.
---
Amazing Venue
Reviewed on

11/20/2013
Melissa M
We couldn't have been happier with the way our wedding turned out. The grounds were in beautiful shape for the ceremony. Our guests are still complimenting us on the food selection, especially the cocktail hour. Greg and his staff were extremely professional as well, from the time we booked all the way through the planning and the reception. We would recommend this venue to anyone looking to get married.
---
Couldn't have been better!
Reviewed on

5/24/2015
Ally M
This was the first venue my husband and I made an appointment to see. They were very helpful in making sure we could see the venue at our convenience. Donald was who we worked with through out our process. He not only showed us around, but explained everything to us before I could even ask the questions I had prepared. We didn't look at many venues after il Tulipano because we knew that was where we wanted to have our wedding. Donald sat and explained pricing to us and all that it included. They allowed us to pay monthly, which was huge for us since we paid for everything. The day of the wedding, the venue was absolutely perfect! I had brought in all our additions (cake cutter, toasting glasses, flip flops, etc.) in 5 days before the wedding. They had everything exactly where it was supposed to be. They didn't hesitate to go out of their way to help with anything. The staff working was exceptional! Any time someone got up, they came back to a folded napkin. Our friends are STILL (2 months later) talking about the food! They had everything you can think of for cocktail hour and plenty of it! I personally loved that there was plenty of tables and seating during cocktail hour, because that is something I dislike at other venues we go to. We have also received countless compliments on the dinner. Many guests ordered the filet mignon from their choice of dinners and were surprised at how large the steak they received was. They were also confused as to why they didn't receive steak knives, only to learn it was so tender, you just needed a butter knife. At the end of the night, they had all the stuff I brought in for the wedding packed up for me and ready to go. I cannot begin to tell you how much I recommend this venue! They were spectacular in every way! My only wish is I can go to someone else's wedding there so I can enjoy it as a guest there as well.
---
Reviewed on

5/04/2015
Dana M
My husband and I had our ceremony and reception at Il Tulipano on April 26, 2015. The most amazing experience I have ever had. The service was beyond outstanding. They were so welcoming, attentive and thoughtful throughout the whole process and especially the day of our wedding. The food was perfection. I am still getting calls from family friends about how amazing the food and service were. We have also eaten at their restaurant Rare in Little Falls and it falls in the same category amazing. I would recommend Il Tulipano for every event especially Weddings. We also recommend their Steakhouse Rare. Top Notch on everything. Thank you Il Tulipano for an unforgettable Wedding!
---
Perfection!
Reviewed on

4/28/2015
We got married at Il Tulipano this past April and I can't say enough good things about it! It was perfect from beginning to end! Il Tulipano was the first venue we looked at and after meeting with Donald and then looking at other venues we just had a feeling this was the place! Our friends and family are still raving about it and we have heard over and over it was one of the best weddings ever! The food was fantastic and the variety of food to chose from was endless. Veronica and Carol were amazing-- they did everything possible to make our day go smoothly and went well beyond our expectations. I would strongly recommend Il Tulipano to family and friends.
---
You can't go wrong!!!
Reviewed on

4/25/2015
Kristin F
Our guests could not stop talking about the food! The entire staff helped us ensure our day went off without a hitch. Best venue ever!
---
Great venue!
Reviewed on

4/16/2015
Melissa K
We had our wedding there on March 27, 2015 and everything was perfect. The place is beautiful and everyone has been raving about the food for weeks. Thea was our bridal attendant and she was great. Really knew what she was doing and so helpful. Really hope one of our friends gets married there so we can experience it as guests!!
---
ABSOLUTELY PERFECT!!!!
Reviewed on

11/06/2014
Angelica V
I cannot express how absolutely WONDERFUL Il Tulipano was for our wedding! From the ceremony in the garden to the reception in the ballroom, everything was PERFECT. Greg Jr. is AMAZING- he was so much fun to talk to, understood what I wanted, and made sure my night went exactly how it was supposed to. He was there for the rehearsal as well as the entire wedding night and was an absolute pleasure to work with. He made sure that I got everything I wanted done.. he said he would even full these little cones of flowers on the day of the wedding!! (we ended up getting them done earlier, but he really made us feel that he would do absolutely anything for us). The matre D and the other woman were soooooooo helpful. They were there for me, the groom, and even my mom through the whole night. Literally ANYTHING we wanted or needed they were there. The matre d even sewed my dress back together during the reception when it ripped while I was dancing! She held my lip gloss, helped me change from my heels to flip flops like 4 times, and got me w/e I wanted to drink all the time. She also made sure that my husband and I sat down during the cocktail hour and brought us all the food we wanted. She and the other assistant were delightful and SUCH a hugeeeee help. They as well as all of the other staff completely blew my expectations. The food was incredible.. my guests are still raving at how wonderful and delicious everything was. To be honest, most people said it was the best wedding they have been to! It was everything I dreamed of and more!!!!!
---
Wedding!
Reviewed on

10/23/2014
Rita H
Il Tulipano was beyond amazing for our wedding day this summer! I could not have asked for a better time planning our wedding and an even better day. All of my guests can't stop talking about our wedding - that it was the best they have ever been to. The food and service were unbelievable!
---
Our Wedding
Reviewed on

9/15/2014
Geraldina C
I can't say enough about Il Tulipano, my husband & I had our wedding here this past August 16th, it was the best decision we made. I had found Il Tulipano on a whim when I first got engaged online and I knew it was going to be the venue we chose before even meeting anyone or seeing it in person (I had a gut feeling about it ), so I called to make an apt and got Donald on the phone, when we first met Donald that day we toured the grounds he made us all feel like family that very moment and it was everything I imagined and more in person. The whole duration of the year prior to the wedding was the best time of my life leading up to this, Donald did everything possible leading up to this day to make our day perfect and when I tell you our wedding day was perfect in every way, it was . Thea and Carol that day were my two angels they made sure I had everything needed and helped with anything you could think of. The beauty, elegance, class, food, and the TRADITION are Il Tulipano. Our guests are still raving saying it was the best wedding they ever attended and the food was amazing. It was everything and more to get married here. If you want exceptional food, service and beauty you have all 3 when you book Il Tulipano. If I ever need to book another event they will be my number one always! So thank you to everyone there, especially my Donald for the best day of my life, it truly was dream come true that I will never forget and I will never forget each and everyone of you there!
---
il Tulipano wedding August 2014
Reviewed on

9/10/2014
Fiona L
Hands down, the best! My wedding was perfect. The service superb and the food was fantastic! We had family tell us it was the best wedding they've ever been to!
---
Absolutely AMAZING!!
Reviewed on

8/19/2014
Jeannine C
I just had my wedding at il Tulipano on August 8th, 2014. From start to finish, it was incredible! Jacques was there through the entire process and Thea, my bridal assistant, was phenomenal! The food, place, staff and service was outstanding! I recommend this venue 100%. I want everyone I know to get married there just so I can go again! Love love love il Tulipano!!
---
Amazing
Reviewed on

7/23/2014
gina d
I can't say enough about Il Tulipano. I had my wedding there in June and I know everyone says their wedding is amazing but our guests could not stop talking about our venue, the food, and their overall experience. Greg and his staff are phenomenal and the attention they pay to detail is excellent. The food is out of this world and everyone commented all night on the selection and the quality of the food. Everything was timed perfectly, the room looked beautiful and the drinks were abundant all night! The bridal attendant was excellent and helped me with some dress drama and I really appreciated that. My husband and I are truly blessed to have had such an amazing experience. From start to finish, it was perfection. Greg was so available during the whole planning process and throughout the night and anything I needed they accomodated. I would recommend this place to anyone that wants to have a classy, elegant wedding, that still has the feeling of intimacy. Thank you Il Tulipano for a memorable night!
---
A Perfect Night
Reviewed on

5/08/2014
Angelina L
The first thing that comes to mind when I think of our experience at il Tulipano is "Thank You". Thank you for making our wedding day one that we will always look back on with the happiest of memories. It was truly the Greatest Night of our lives. From the staff, to the venue, to the food our experience with il Tulipano was positive as they provided a classy yet festive wedding. Being a bit pessimistic, going through the experience with il Tulipano we were always thinking "this is too be good to true". You hear stories, read articles, watch television shows, and wait for the problems to arise. We are happy to say that we were wrong, il Tulipano was not too good to be true, it was just plain and simply too good. We had heard nothing but good reviews about the food from people who have attended events at il Tulipano. From the Cocktail Hour, to the Dinner, to the Viennese Hour, our expectations were exceeded. During the Cocktail Hour, not only was the food stellar, but we noticed items that we had not selected in our contract were being served, meaning they went above and beyond what we had negotiated. When we received our dinners we thought maybe our Filet Mignon and Tuna were oversized because we were the bride and groom. After talking with several people, we were wrong, everybody's was the same. The portions were huge, but more importantly delicious. The Viennese Hour was over the top. From a delicious wedding cake, to more pastries than we can name, to flaming drinks, everything was great. To sum it up, the food was AWESOME. The service was just as good as the food. Everyone was easily accessible, more than helpful, and a pleasure to deal with. il Tulipano dealt with last minute guest changes with understanding and changed plans without issue. Being so close to the wedding, we thank them for not adding any additional stress to what was already a stressful time. They were more than happy to help us with a rehearsal the day before and handled last minute changes without issue. The day of the wedding the ownership, management, and staff was helpful and supportive without ever being on top of us. Whenever we needed something, there was always somebody within feet to help, or get us something, but they never felt in the way. Even the next day, when we went to pick up some stuff, our stuff was packed up nicely and ready to go. Thank you il Tulipano. Your facility and your staff are top notch. We actually hope one day we can attend an event there as guests, so we can experience everything again. I do not think there is a better value or experience around. We visited many places that charged more and offered less, when we saw il Tulipano, we knew it was the right place for us and booked that night. It's great to start our life together leading off and hitting a Home Run with the wedding...
---
AMAZING
Reviewed on

4/20/2014
Jennifer N
I had my reception at Il Tulipano in April 2014 and it exceeded my expectations x 1000. Everything was beautiful and absolutely perfect. I was treated like a princess and the staff was available for all my needs. The food was AMAZING. Not a single guest had anything bad to say about the food or venue in general. I was planning a NJ wedding from Virginia and Il Tulipano helped with the added stress and anxiety by paying attention to details and helping me feel at ease. I would recommend Il Tulipano to anyone for any function.
---
Amazing!
Reviewed on

3/20/2014
Raina K
We couldn't have asked for a better wedding. The planning process was made simple by the fact that the staff was very responsive whenever we had questions and accommodated all of our requests. We had a small hiccup at one of our final planning meetings, but from then on, the owner Greg Jr. handled our wedding personally and promised everything would be perfect. He was been there on the night of our event and Tulipano definitely delivered! The food was incredible, and abundant! We did a tasting at Rare, their partner restaurant, and everything we tasted was excellent. Of course we figured they'd make it perfect for us at the tasting, but maybe the quality wouldn't be as good when cooking for 150 people, but no! All of our guests couldn't stop talking about the food. Several of our guests lamented that they wish they had more time and more room to try everything just during the cocktail hour. We opted for the Viennese hour as well and were so glad we did. It was a great surprise for our guests to have an hour of ice cream, cakes, cookies, cotton candy, chocolate fountain, and other sweets to finish off the night. Even the wedding cake was excellent, not that anyone had room left! They incorporated all of our design requests and made us a beautiful cake. On to the decor- the room for the ceremony (ours was indoor) was beautiful, surrounded by arched windows. The cocktail hour area was very large, so no one felt cramped or find it hard to get seating. The reception room was gorgeous and uplit in the color of our choice. Service was excellent. None of our guests went wanting. Our older guests commented that you just don't see that kind of service anymore, and were very impressed that every time they left the table, they returned to find their napkins neatly folded. My bridal attendant was attentive and very helpful, I never had to carry anything or try to pull out my own chair! Excellent is all I can say. Tulipano helped us pull off our dream wedding!
---
Amazing, Memorable, Over and Beyond!!
Reviewed on

9/19/2013
Christine B
IL Tulipano was an amazing experience, we are so sad it is over already! From the beginning, we only had positive experiences! First off the venue itself is breath taking! The outside piazza is where we had our ceremony and cocktail hour, and it was gorgeous along with the ballroom itself. You get the whole venue to yourself, which is very hard to get these days, with outstanding service and food. We had a Portuguese and Italian wedding, two cultures very big on their food and we had no complaints! Everyone loved the food and left the wedding over filled. The service is outstanding, very attentive, polite and overall pleasing. No one had their glass empty all night. It is nice they designate 1 to 2 (depending on table) dedicated servers to each table throughout the event. We do not have one complaint or negative thing to say. If you are looking for an outstanding, memorable wedding that your guests will continue to compliment, IL Tulipano is the place to pick!!
---
The best wedding venue around!
Reviewed on

9/16/2013
Katherine C
My husband and I had our reception at Il Tulipano in June and had the most amazing time! We are still talking about it, and so are all our friends and family. From the amazing food, beautiful atmosphere, and the amazing service - it was all perfect and everyone is still raving about Il Tulipano. We can't wait to go back there as a guest for someone else's wedding, to enjoy it all over again. I would highly recommend this venue to anyone because you know you will get the best service possible and will completely enjoy your wedding day to the fullest. Everyone at Il Tulipano was so attentive to us and our family and friends, we truly had nothing to worry about and were able to just enjoy the night with everyone we love. A special thanks to everyone at Il Tulipano for making our wedding day one that is unforgettable!
---
Perfect!
Reviewed on

7/04/2013
Lisa F
Absolutely beautiful inside and out! No complaints, people are still talking about the dinner and dessert room!
---
Perfect Wedding
Reviewed on

5/02/2013
nicole c
My wedding reception at Il Tulipano was absolutely perfect. The food was unbelievable. From the cocktail hour to the Venetian hour everything that was served was nothing short of perfect. The food was served hot, the staff was super attentive to myself, the groom- but also my guests. Donald (the sales rep) was sometimes hard to get in touch with during the planning process which worried me, But once meeting with him in person, everything we selected with him on the menu and all of our special requests were taken care of so no biggie ;) Especially after the amazing wedding reception they gave us. 99% of my guests were Italian and most of them VERY Italian like I mean born and raised in Italy. They all LOVED the food. That is saying something. Even my DJ (who attends weddings on the regular- kind of a job requirement, LOL) was AMAZED at the food. He came up to me at the end of the night and said it was unreal. I am from Staten Island and Il Tulipano is not one of those venues that Staten Islanders are already tired of (like certain other venues in NJ I won't mention any names) and it is easy to get to and close, too... so my fellow Staten Islanders- if you want amazing food, one wedding at a time, and something DIFFERENT then go to Il Tulipano. Even the locals love that place (my husband is from the area). Your guests will not stop talking about it. I didn't even mention the grounds and they are so worth mentioning- STUNNING, BEAUTIFUL, FLOWERS, GARDENS, WATERFALL... Perfect any season. Seating at cocktail hour for EVERY GUEST. This is important stuff! Did I say one wedding at a time? Thank you Il Tulipano. Amazing. P.S. our maitre de (sorry about the spelling) worked her butt off she was awesome! The pastry chef is amazing. The cake was perfect. I gave them a picture and the pastry chef made it exactly and it tasted delicious, too. And it's included, you can bring any picture you want or any idea! Oh and FYI all of the bread, pastries, cakes, pasta are made on the premises fresh and when you walk into the place you will smell the fresh baking bread. Yes, you will and it is heavenly.
---
Wonderful venue, food, and service
Reviewed on

11/02/2012
Erin B
From start to finish, our experience with Il Tulipano was first-rate. The venue itself is beautiful (and we were lucky enough to be able to use the stunning backyard terrace, even with rain threatening) and the food was abundant and mouth-watering (note that Il Tulipano was formerly a top-rated Italian restaurant). My guests couldn't stop raving! I was also very grateful to our event manager, Jason, and my bridal assistant, Sunday, for their outstanding service: they were continually attentive and made a high-pressure situation feel like a walk in the park. I recommend this venue highly!
---
The Perfect Night!
Reviewed on

10/28/2012
Kimberly W
We are so happy that we chose to have our reception at Il Tulipano. The venue itself is beautiful, and it caters to only one wedding at a time. It is the perfect location as it has many different settings and looks for each stage of the night. Our professional photos that were taken in the courtyard came out beautiful! Our guests are still raving about the food, especially the lamb chops during the cocktail hour and the orange roughy during dinner. The viennese hour had everything imaginable. Everything was so delicious; my only regret is that we didn't eat more that evening! The staff and our bridal attendant Thea were extremely attentive to my husband and me throughout the entire night. Even when sauce had gotten onto my dress, without batting an eye, Thea had gotten the stain out within seconds. The staff has incredible attention to detail. From the early stages with planning and through the progression of the night, Greg, Jason, and Thea were outstanding! We are still overjoyed that we chose Il Tulipano and cannot wait to experience it as a guest at someone else's wedding!
---
ABSOLUTELY AMAZING!!
Reviewed on

8/31/2012
Kerry M
My husband and I heard about Il Tulipano from a friend and decided to check it out during our initial venue search. One hour at this place, and we were in love. It had everything we could ever want, from the extraordinary outdoor gardens and waterfall in the Piazza, which had an Italian vibe to it and were perfect for pictures, to the beautiful ballroom upstairs, and a fabulous selection for food and premium liquors. The 1-wedding-at-a-time venue was perfect and to top it off, the people we dealt with were truly amazing, friendly and helpful, which made the entire process smooth sailing. We had THE MOST amazing time at our wedding and all of our guests raved about this place. The food, was especially to die for. Everyone thought that cocktail hour was their meal and so they filled up on the divine food being served & passed. But more was to come, and every bite was delicious! What my husband & I loved most was the fact that we were given a personal attendant. So after the ceremony when were trying to get through all the pictures to make it to our cocktail hour, our attendant brought us right into the cocktail hour at a table specifically for us. She brought us cocktails of our choice & platters of all of the foods being served, which we were SOOOO appreciative of because to have to wait in line and then be slowed down talking to everyone would have made it so that we didn't eat at all. This was extremely helpful and we loved everything we tasted!!!! Thank you Thea! To top it off, the attendant waited on us, not only for food, but drinks, bustling of my dress (which my sister couldn't exactly get just right), pinning the bottom of dress when I felt like I was stepping on my it, walking us through every step of the way before the ceremony, etc. This was a HUGE help when you are the focus of the occasion and need to be all over the place during the night, yet want to eat and drink too :) Overall, this was the most amazing day of our lives, and Il Tulipano helped to make it that way. We were treated like royalty and were able to enjoy ourselves thoroughly. I would go back to that day in a heartbeat because it was truly the best day of our lives! Now I just need to convince someone I know to get married at Il Tulipano so we can enjoy the perfection as a guest :)
---
AMAZING!!!
Reviewed on

8/09/2012
Andrea B
We truly ha the best night of our lives here! The second our limo pulled up, my husband and I were treated like royalty. They catered to our every need, brought food and drinks to us so that we could mingle with guests and enjoy the celebration, etc. Service was fantastic, and food was DELICIOUS just as its reputation states. Almost a month has passed and our guests are still talking about the great food. Not only do they make your wedding day amazing, but the whole process with il Tulipano is smooth sailing. They are SO organized, friendly, and professional. Greg Jr. is great to work with, and he listened to our requests to make it truly our own special day. The first time my husband and I walked in to il Tulipano, we felt like we were at home and we knew this was the place for our wedding. Even better, the night of our wedding we were treated like family by the staff...they were genuinely happy for us and making sure the day carried out exactly as we wanted. Thank you il Tulipano!!
---
Send Message