Home

Inside Out Booth
About this Vendor
The Premier OPEN Photo Booth in NJ and NYC
Thanks for looking at us for your Wedding! We're Inside Out Booth and we focus SOLELY on creating the best Photo Booth experience in the Tri-State Area. Our Modern Photo Booth is wide open and fully loaded. We use the highest quality equipment, have the best attendants and are ALWAYS a hit at every Wedding we do. We're the #1 rated and reviewed booth in the whole northeast!
Details
Online Proofing, Digital Files, Photo, On-Site Printing, Photo Props, Video Booths, Photo Booths, Social Media Sharing
Contact Info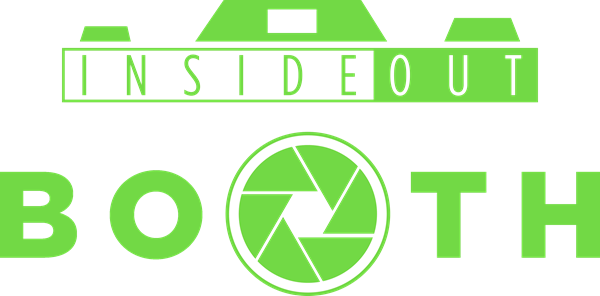 Photo Booth
Reviewed on

3/29/2014
Jaclyn C
My experience with this company was amazing! They are very organized and professional. My guests had so much fun with it and it was a great extra to add on for the wedding entertainment!
---
So much fun at my Wedding!
Reviewed on

3/27/2014
Jenny s
My husband and I hired Inside Out Booth for our Wedding and we couldn't have been happier. They were so helpful when we first contacted them and helped us understand how it would all work. We asked for a few custom things and they were all for it. At the wedding they were... Read More professional, and really got my guests into the mood. The booth itself was a beautiful open look and the picture quality was so great. I was able to download the pics and blow them up for big prints. I would recommend them anyone, I really don't know what else to say but thank you guys!!
---
Simply The Best!
Reviewed on

3/12/2014
Juliette D
Inside out Booth was a huge hit at our wedding! I cannot even begin to say how happy my husband and I were with the service Inside Out Booth provided at our wedding. They are very professional but at the same time extremely easy to work with. I can tell we weren't the only... Read More ones that enjoyed the Photo Booth, seeing as I was able to see almost all of our guest posing in the most hilarious pictures in our scrapbook. With all of the other added stresses you have with planning a wedding, Inside Out Booth gives you the opportunity to kick back, relax, and watch all of your guests enjoy themselves I would definitely highly recommend Inside Out Booth to anyone! Our guest had a phenomenal time and are still talking about how much they loved the photo booth at our wedding.
---
Reviewed on

5/27/2017
Jacqueline P
Booked this company last minute as a gift to my wife who really wanted a Photo Booth for our wedding. From the beginning they were extremely friendly and accommodating. They worked with out venue during the final days to arrange their set up and everything went off without a... Read More hitch. Our guests had a fantastic time and it was a great addition to our wedding. Very pleased. Pricing is very much comparable if not better than nearby competitors in Long Island. Would absolutely recommend this company!
---
Reviewed on

5/25/2017
Heather P
We used Inside Out Booth for the AHS PTSO post prom event. The class of 2017 had a great time. It was a wonderful addition to the event. The company was friendly, professional, and easy to work with. Thank you Inside Out I would recommend you for any event.
---
Reviewed on

5/25/2017
Syeda J
Second time I've used these guys. Once for a casual teen birthday party and the second time for a higher end retirement party. Both times these people were courteous, professional, and enthusiastic. Highly recommend no matter what scale your event is.
---
Reviewed on

5/18/2017
Lucy B
We used Inside Out Booth for our wedding last week. It was a last minute decision to have a photo booth and we were very pleased with our experience. James was so easy to work with. He provided quick responses, answered all our questions, and made the booking process seamless... Read More and easy. I would definitely use them again for a big party or event.
---
Reviewed on

5/16/2017
Robert B
These guys are really great. Very great. Nobody is as great as them. Just big league great. So great that no one else is as great as them.
---
Reviewed on

5/08/2017
Alexandra V
These guys were a great addition to our wedding! They were a pleasure to communicate with leading up to the big day and they were wonderful at our actual event. Our guests had so much fun with all the props and we left our wedding night with a wonderful book of hilarious... Read More photos and written messages put together by Inside Out Booth! We highly recommend!!
---
Reviewed on

4/26/2017
Lauren C
Thank you Inside Out Booth for making my wedding day that much more special!!! Two thumbs up!!!
---
Reviewed on

4/22/2017
Jacqueline L
Where do we start? This review is long long long overdue but this vendor deserves 5+ stars. As you can recall January 2016 there was a historic blizzard on the east coast---which happened to fall on our Wedding Day. James was extremely responsive prior to our wedding and paid... Read More much attention to detail for our photo booth print design. I was super picky and he delivered to a T!!! It was perfect and the design came out EXACTLY how I wanted it. Fast forward to the day of our wedding, our photobooth assistant Chris showed up and stayed til the very end of the wedding. He was so positive and had fun with our guests! Inside Out Photo Booth totally made our special day THAT much better. Please hire these guys, they know what they're doing and they do it well. James is very professional and even offered a Winter discount. We would definitely hire them again for any event in the future. Hire these guys- don't hesitate. Thank you James!!!
---
Reviewed on

4/11/2017
Dalma S
Inside Out handled our event when we were in a last minute pinch. They were extremely responsive and accommodating. They were extremely professional and really made a great experience for our guests. Additionally, the line was down the hall to take a photo. It was great to... Read More see our guests truly enjoy themselves and take home an awesome keepsake that had our logo. Thanks again for everything and hopefully see you soon!
---
Reviewed on

2/27/2017
mimi t
Inside Out Booth provided amazing wonderful service from start to finish. Everything was completely taken care of to the smallest detail (so all I had to do was have fun!). The crew that they sent to the party were extremely polite and attentive. An overall excellent experience... Read More and i look forward to booking them again for our next event.
---
Reviewed on

1/26/2017
Paige F
great photo booth! my friends and i had beyond fun. great backdrops and great service!
---
Reviewed on

1/17/2017
Irina M
The company is great, the staff is very friendly, and I am recommending this service to all who wants to look their best on the pics!
---
Reviewed on

1/17/2017
Randibeth G
Great Company to work with! I hired them for our company holiday party to spice things up. It was a big hit! Lots of playful props, nice quality photos and everyone at Inside Out Booth was a pleasure to deal with. I would highly recommend them!
---
Reviewed on

1/17/2017
Christine L
Inside Out Booth did a fantastic job at my Dad's 60th birthday party this weekend. They were flexible with me in scheduling and everyone had so much fun taking photos throughout the night. The photos came out so great!
---
Reviewed on

1/02/2017
Lauren M
Great company. Easy to work with and photos came out great! Everyone loved the props.
---
Reviewed on

1/02/2017
Eric U
Hired Inside Out Booth as a last minute addition to my wedding last month. Gave them a budget I had available and they were able to accommodate me. My guests loved it and the pictures came out great. Also super easy to sign the contract and pick out the photo booth details... Read More online. The techs who managed the booth were great and saved all the pictures for me at the booth and gave them to me before they left. I would definitely recommend them to anyone looks for a great photo booth experience!
---
Reviewed on

12/13/2016
Loved the photo booth it was amazing and the stuff was great! It added that extra fun to our party! Thank you Inside Out Booth!
---
Reviewed on

11/30/2016
Nicole C
Couldn't recommend enough!! Everything went perfect and they were so great to work with!!
---
Reviewed on

11/20/2016
Ashley P
We hired Inside Out Booth for our wedding a couple weeks ago and they were amazing!! The photos look great and our guests had so much fun. They also did such a great job keeping the line moving and were delivering photos to our guest's tables so they didn't have to wait at the... Read More booth. We asked for superhero props and they brought a hulk fist and Thor hammer, which were a huge hit in the booth. We also purchased the thumb drive with digital copies of all of the photos (Which we got at the end of the night) and it was so worth it so see all the great photos of our friends and family enjoying the photobooth!
---
Reviewed on

11/16/2016
Danielle V
Photo booth was awesome. They worked with us well for the step and repeat customized background as well as the customization of the photo strips. We also got a scrap book which was totally worth it. The guests loved the props and the open booth allowed for so many people to... Read More fit and the guests had so much fun with it! It didn't distract from the dance floor, it was just an added bonus!
---
Reviewed on

11/07/2016
Jennifer S
Inside Out Booth was great! They had a good amount of props for guests to use, their picture quality was great and a usb with all the pics was a great idea!
---
Reviewed on

10/28/2016
Jenna D
Even though I contacted them about 1 week before our event, they were still able to provide me with courteous service in a very timely manner. Replies to my emails were always prompt and guidance on the rental process was always provided. They set up quickly and quietly, the... Read More attendant was very pleasant and friendly. Everything promised was delivered. Highly recommended!!
---
Meet The Owner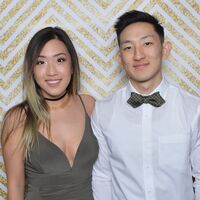 James
Started the company in 2012 and haven't looked back once! We now do the most photo booths in the Northeast - and we have the most ratings and reviews too! Making every guest and every party smile is a privilege and we truly love what we do. Our complete mission is to be the best photo booth and offer the best experience for every single client. Call, text, email or sto by our office ANY time to chat.