Home

Inside Out Booth
About this Vendor
The Premier OPEN Photo Booth in NJ and NYC
Thanks for looking at us for your Wedding! We're Inside Out Booth and we focus SOLELY on creating the best Photo Booth experience in the Tri-State Area. Our Modern Photo Booth is wide open and fully loaded. We use the highest quality equipment, have the best attendants and are ALWAYS a hit at every Wedding we do. We're the #1 rated and reviewed booth in the whole northeast!
Details
Online Proofing, Digital Files, Photo, On-Site Printing, Photo Props, Video Booths, Photo Booths, Social Media Sharing, Photo + Video
Contact Info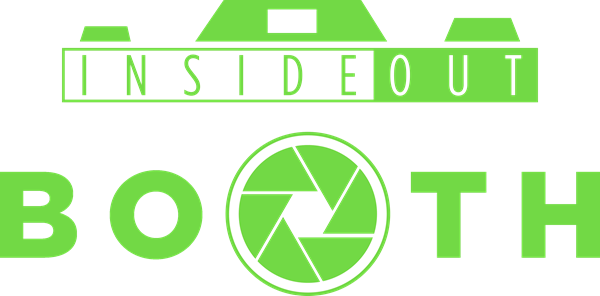 Photo Booth
Reviewed on

3/29/2014
Jaclyn C
My experience with this company was amazing! They are very organized and professional. My guests had so much fun with it and it was a great extra to add on for the wedding entertainment!
---
So much fun at my Wedding!
Reviewed on

3/27/2014
Jenny s
My husband and I hired Inside Out Booth for our Wedding and we couldn't have been happier. They were so helpful when we first contacted them and helped us understand how it would all work. We asked for a few custom things and they were all for it. At the wedding they were... Read More professional, and really got my guests into the mood. The booth itself was a beautiful open look and the picture quality was so great. I was able to download the pics and blow them up for big prints. I would recommend them anyone, I really don't know what else to say but thank you guys!!
---
Simply The Best!
Reviewed on

3/12/2014
Juliette D
Inside out Booth was a huge hit at our wedding! I cannot even begin to say how happy my husband and I were with the service Inside Out Booth provided at our wedding. They are very professional but at the same time extremely easy to work with. I can tell we weren't the only... Read More ones that enjoyed the Photo Booth, seeing as I was able to see almost all of our guest posing in the most hilarious pictures in our scrapbook. With all of the other added stresses you have with planning a wedding, Inside Out Booth gives you the opportunity to kick back, relax, and watch all of your guests enjoy themselves I would definitely highly recommend Inside Out Booth to anyone! Our guest had a phenomenal time and are still talking about how much they loved the photo booth at our wedding.
---
Reviewed on

1/26/2017
Paige F
great photo booth! my friends and i had beyond fun. great backdrops and great service!
---
Reviewed on

1/17/2017
Irina M
The company is great, the staff is very friendly, and I am recommending this service to all who wants to look their best on the pics!
---
Reviewed on

1/17/2017
Randibeth G
Great Company to work with! I hired them for our company holiday party to spice things up. It was a big hit! Lots of playful props, nice quality photos and everyone at Inside Out Booth was a pleasure to deal with. I would highly recommend them!
---
Reviewed on

1/17/2017
Christine L
Inside Out Booth did a fantastic job at my Dad's 60th birthday party this weekend. They were flexible with me in scheduling and everyone had so much fun taking photos throughout the night. The photos came out so great!
---
Reviewed on

1/02/2017
Lauren M
Great company. Easy to work with and photos came out great! Everyone loved the props.
---
Reviewed on

1/02/2017
Eric U
Hired Inside Out Booth as a last minute addition to my wedding last month. Gave them a budget I had available and they were able to accommodate me. My guests loved it and the pictures came out great. Also super easy to sign the contract and pick out the photo booth details... Read More online. The techs who managed the booth were great and saved all the pictures for me at the booth and gave them to me before they left. I would definitely recommend them to anyone looks for a great photo booth experience!
---
Reviewed on

12/13/2016
Loved the photo booth it was amazing and the stuff was great! It added that extra fun to our party! Thank you Inside Out Booth!
---
Reviewed on

11/30/2016
Nicole C
Couldn't recommend enough!! Everything went perfect and they were so great to work with!!
---
Reviewed on

11/20/2016
Ashley P
We hired Inside Out Booth for our wedding a couple weeks ago and they were amazing!! The photos look great and our guests had so much fun. They also did such a great job keeping the line moving and were delivering photos to our guest's tables so they didn't have to wait at the... Read More booth. We asked for superhero props and they brought a hulk fist and Thor hammer, which were a huge hit in the booth. We also purchased the thumb drive with digital copies of all of the photos (Which we got at the end of the night) and it was so worth it so see all the great photos of our friends and family enjoying the photobooth!
---
Reviewed on

11/16/2016
Danielle V
Photo booth was awesome. They worked with us well for the step and repeat customized background as well as the customization of the photo strips. We also got a scrap book which was totally worth it. The guests loved the props and the open booth allowed for so many people to... Read More fit and the guests had so much fun with it! It didn't distract from the dance floor, it was just an added bonus!
---
Reviewed on

11/07/2016
Jennifer S
Inside Out Booth was great! They had a good amount of props for guests to use, their picture quality was great and a usb with all the pics was a great idea!
---
Reviewed on

10/28/2016
Jenna D
Even though I contacted them about 1 week before our event, they were still able to provide me with courteous service in a very timely manner. Replies to my emails were always prompt and guidance on the rental process was always provided. They set up quickly and quietly, the... Read More attendant was very pleasant and friendly. Everything promised was delivered. Highly recommended!!
---
Reviewed on

10/18/2016
Amanda G
Inside Out booth was the perfect photo activity for my wedding! Everyone had a blast using the props and posing for their photo shoot. All of my guests were so happy to have a souvenir to take away with them at the end of the night. The best part was that the photo booth... Read More attendant put together a book of all the photos taken that night for me and my husband to take home! Would highly recommend!!!!
---
Reviewed on

10/18/2016
Jocelyn D
We hired Inside Out Booth for our wedding, and are SO glad we did. What a fantastic experience they provided all the way through. We loved the fact that their photo booth was open so we could fit a lot of guests into each photo (we knew our guest would love the photo booth!).... Read More They worked with us to get our wedding logo added to the photos and their background choices were great. More importantly, they were a pleasure to work with during such a stressful time and I would absolutely use them again for another function.
---
Reviewed on

10/12/2016
Loren M
Inside Out team was amazing!! We are so happy we chose them for our wedding last month. They were extremely fun and professional, and very easy to work with. Helped us to choose the back drop and colors for prints, and showed up early the day of the wedding. Our guests were... Read More using the booth all night long and could not stop talking about how many unique fun props were available. We have been to a lot of events and this was by far the best photo booth we have seen. They also gave us a copy of all the photos from the night! We highly recommend using Inside Out Booth. Thanks again to the team for making our wedding a blast!
---
Reviewed on

10/12/2016
Maria V
The photos are great and work the price nice jobbbbb📸📷
---
Reviewed on

10/07/2016
Lacey M
Having Insideout Booth come to our wedding was money well spent! The photo booth gave our guests something fun to do and nobody was bored. Everyone raved about how much fun they had. The staff were very nice and made sure I got the thumb drive with all of our photos. I was... Read More rushing around like a mad woman at the end and I'm grateful to have these memories. Thanks!
---
Reviewed on

10/05/2016
Crista T
My guests had an amazing time using the Inside Out Booth at my wedding! Love the open air concept, we had some shots with a LOT of people in them, and love the unlimited prints so everyone in the picture gets a copy. I had them do a guestbook for me and that turned out awesome... Read More as well. My only minor con was that the signage props were limited (Team Groom but no Team Bride, I was hurt! :) ) Had I known I might have picked some props I loved and given them to the company to use the night of. Just a heads up if anyone is fussy like me. The attendants were super sweet and really encouraged people to have fun. I'd definitely recommend them.
---
Reviewed on

10/01/2016
Linda G
We booked the Inside Out booth for our church's Family Fun Fall Festival Day. Wonderful photos were taken. The booth was enjoyed by young and old alike. We now have a great collection of photos memorializing our event. Thank you.
---
Reviewed on

9/15/2016
Leah B
I contacted James and his team VERY last minute to book a photo booth for my wedding and they were so accommodating. Originally my husband and I were not attached to booking a booth but our friends and family insisted and I am so glad they did. We have some 420+ awesome,... Read More hilarious photos of our guests that we never would have had otherwise. I think everyone had a blast playing with the props and the attendants were great! Highly recommend Inside Out Booth for any event. My favorite part was that you can easily fit 10+ people in a shot - no other photo booth has that!! I'm looking at the gallery now deciding which ones I want to print. All around, great service.
---
Reviewed on

8/30/2016
Seo P
So glad we booked Inside Out Booth for our wedding. They were always responsive to our questions and it was such a seamless process! Also they sent a link to all of the pictures from our wedding only a couple days after our wedding. The picture strips turned out great, would... Read More definitely recommend them!
---
Reviewed on

8/15/2016
inside out booth is one of my favorite places to have a nice party. Thanks to you my niece had a wonderful time at her sweet sixteen. We were really grateful to have you guys there because it made my niece happy and us happy to.
---
Meet The Owner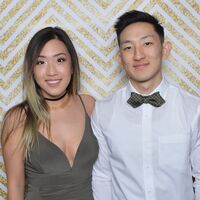 James
Started the company in 2012 and haven't looked back once! We now do the most photo booths in the Northeast - and we have the most ratings and reviews too! Making every guest and every party smile is a privilege and we truly love what we do. Our complete mission is to be the best photo booth and offer the best experience for every single client. Call, text, email or sto by our office ANY time to chat.
Use our messaging tool to connect with vendors anytime, anywhere. Stay organized, all in one place.