Home

Intertwined Events
About this Vendor
Dream Big. Style Your Event Today!
Details
Getting Engaged, Rehearsals + Parties, Wedding
Day-Of Coordination, Full Service Wedding Planning, Planning
Contact Info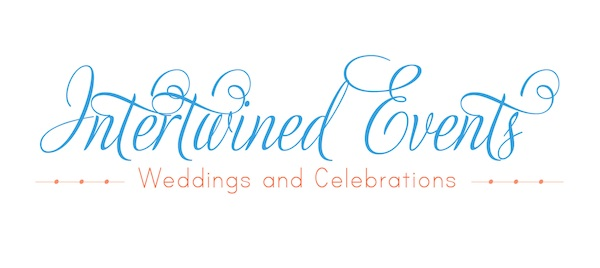 18025 Sky Park Circle , Irvine, CA
Reviewed on

6/23/2015
Katie Webb and the Intertwined team were the biggest blessing and hiring them was the smartest decision we made when we first got engaged. They made the entire planning process so manageable - there are so many things that come up you can never foresee and having someone like Katie who understands the ins and outs of the wedding industry was a lifesaver. Our day was absolutely perfect, thanks to their incredible attention to every last detail. Everything came together beautifully and all we had to do was sit back and enjoy it with our friends and family. Katie actually became a dear friend throughout the planning process and I really just can't recommend their services enough. I could go on and on, but just know that in a service industry full of people who are trying to rip you off, Intertwined Events goes out of their way to provide the exact opposite experience. They are one of the big reasons why we will always look back at our wedding day so lovingly.
---
Reviewed on

6/22/2015
Cayla P
Before I got engaged in December 2013, I thought a wedding coordinator was somebody that organized meetings and got a bride on schedule, but WOW, was I wrong! I have to say, I don't know what I would have done without Intertwined events (Vinscena particularly)! When my fiancé and I got engaged in December 2013, we took a beat, and did some research. By February 2014 we had meetings set up with several wedding/event coordinators. Intertwined events was the first. After we met with Vinscena, we decided to cancel all of our other appointments because we felt like we really clicked with her. BEST decision of our entire wedding. She was my rock! She was in total communication with me 100% all the time the whole year and a half of planning. Not only did I have a planing checklist, she emailed me several times a week to make sure that I knew what was going on, what was coming up, and answered my hundreds of questions no matter what time of day or night. Let me be clear. Things aren't always easy planning a wedding, even when you have the most fabulous coordinator EVER. Vinscena literally reigned me in when I needed it. She gave me perspective when I was upset, she supported me when I was unsure of what I wanted, she sneaked in her own ideas because she knew what I wanted more than I myself did. And her ideas? They were fabulous! Her recommendation of vendors were nothing short of amazing. She gave many choices, but we ended up with our very own wedding "dream team" and I secretly think that she had all of them chosen before we even did. Best of all, she made planning a wedding FUN!! So really, if you're looking for a magical, if not whimsical day, choose Intertwined Events, they made my dreams come true, and created a lifetime of memories that I'll never, ever forget.
---
Reviewed on

6/19/2015
Nikki J
When planning our wedding, my husband and I did things a little backwards. We went to look at some venues and finally decided on Terranea Resort in Rancho Palos Verdes, CA. Upon signing the contract, we realized they required the use of a wedding coordinator for the day. We were a little bit frustrated to hear this but looked through their list of approved vendors. We asked the events manager about a couple of the coordinators on the list but once we said Intertwined Events, she immediately said, "YES!" So, we decided to meet with Katie Webb from Intertwined Events. From the moment we spoke on the phone, I knew she was the real deal. The conversation started with how we were going to achieve MY vision along with some of her suggestions. Before we even met with her in person, I told my husband that we were 100% hiring her. In fact, I loved her so much we decided to hire her for the entire planning package! Something about speaking to Katie made me feel so at ease and excited about the process ahead of us. She is not only super organized, well spoken and sweet, but she has a very bubbly nature that brings excitement to everything! From picking out rentals to looking at flowers, everything was a blast! Now on to the not-so-fun stuff. Unfortunately, weddings come with some drama and setbacks. We had some issues with our venue, guest list and sometimes family, but Katie made sure everything was handled. For example, there was a misunderstanding about room blocks. Katie got on the phone and not only did she resolve the issue, she got us an extra night in our honeymoon suite! Yay, go Katie! She also dealt with my constant emails and my OCD nature. I'm sure I emailed her over every single little detail. And guess what? EVERY SINGLE THING TURNED OUT PERFECT! I could go on and on about Katie and her team of amazing women, they are so wonderful! I think I cried for about twenty minutes at the end of our wedding because that meant I had to say bye to Katie. Anyway, apart from her amazing nature and problem solving, Katie and Intertwined Events are the best in the business. I can't tell you how many vendors they suggested that not only turned out to be AMAZING, but they gave us extra attention because of our connection with Intertwined Events. From our draping, to paper goods, to flowers, to rentals, even down to the In-n-Out truck Katie organized for our late night snack— it was all mind blowing and made my wedding the best day of my entire life. In fact, my friends and family are still talking about our wedding a month later! So brides and even grooms, listen up! If you want the most magical, special and perfect wedding ever, look no further than Intertwined Events. Their team will not disappoint, and with luck, you'll be able to call them lifelong friends!!!
---
Reviewed on

6/12/2015
I can't even start to express how amazing Meghan is. I've known her work style for a long time from past work events but your wedding is a completely different thing. I don't think we would have been able to get to where we were without her support and expert advice. The day was absolutely perfect and I don't think I've ever heard anyone say that their wedding exceeded their expectations, but I can honestly say that ours were exceeded. We didn't have to worry about a thing. Everything was taken care of and more. She even joined forces with the bartender to cut off a family member who needed to be cut off at the bar, gave me a heads up and told me not to worry about it. Meghan thought 10 steps ahead of me - by the time I thought of it, it was already done with some extra bonus touch. Simply amazing. Too often I have heard how unhappy my friends were with their wedding coordinator, which is ridiculous to me. They all needed a Meghan that day. We couldn't have imagined our day without her and really hope to work together again on another amazing event.. May it not be the last!
---
Reviewed on

6/11/2015
Rachel B
I cannot even begin to say how happy I was that we hired the girls at Intertwined to help us with the day of coordination. It was so nice to have someone else handle the vendors with the logistics and all of the behind the scene details as the wedding was approaching. I knew I could count on them to make sure everything was perfect. The day of the actual wedding they were sure to have everything just as I wanted and were sure to have a big glass of champagne and tray of appetizers waiting for me and my groom. If there is anything I needed as the night went on Katie was just steps away from me to be sure everything ran smooth. We all were able to really enjoy this special day and not have to worry about anything at all. They gather up absolutely everything at the end of the night and make sure that you are leaving the wedding without any cares! You are in the best hands with Intertwined!
---
Reviewed on

6/04/2015
Kristin M
Working with Intertwined Events (and Katie) made my wedding process and wedding day so EASY! From the moment I started working with Katie, she answered every single one of my questions, even as I kept asking and asking them - putting my mind at ease many times. I had a lot of specific ideas for our wedding day, but wasn't quite sure how to execute them, and Katie came to the rescue! She recommended vendors right away who blew me away on the wedding day, and she was really great at guiding me to what I knew I wanted all along. She has a FANTASTIC eye for classy and elegant details, so really helped when I was trying to figure out all the little details like "will these linens match these flowers" and she also pushed for things that she knew I would want. When it came to the wedding day, everything was executed flawlessly! I knew that with Intertwined Events I wouldn't have to worry about a single thing on the wedding day – and I didn't! I was completely relaxed, and in awe of how beautiful everything looked. There are SO many details to juggle when planning a wedding, and so many things that have to go right on the wedding day – and everything was perfect!! Multiple people have told me it was the nicest wedding they've ever been to, and a lot of that has to do with Katie and the entire team at Intertwined Events! Katie and her team are professional, organized, stylish, quick to get back to you, and very skilled at what they do! I would highly recommend Katie and her team to any couple looking for a wedding planner!
---
The BEST there is!
Reviewed on

3/03/2015
Lindsey R
I will start off by saying that I was an ambitious bride, who thought I could take care of everything myself. With 3 months to go before my wedding date, I realized I needed help. We contacted Intertwined Events, who was recommended by our venue, and who we met at a bridal showcase. From day 1, I was impressed. We worked with Katie, who was an absolute doll, professional, honest, quick to respond, and made me feel very comfortable and confident that everything would be taken care of. Katie provided me with helpful suggestions and kept me in the loop with everything she was working on. She created a time line (which is a huge pain to create on your own) and sent the timeline to all vendors. I went into my wedding day feeling very comfortable and confident that everything would be taken care of. Our wedding was actually held at the Mission Basilica, and the reception was at Marbella Country Club. As my bridal party and I approached the Church on the day of the wedding, I realized I forgot my veil at the country club where we were getting ready. There was a ton of traffic, and it was 5 minutes before the wedding was going to start. I knew I couldn't have the limo turn around, so I called Katie, and she quickly drove my veil to the church. Although the ceremony started about 15 minutes late, it would have started much later if I had the limo driver turn around. Katie rushed to the Church, and as my dad and I anxiously waited outside the church doors, she helped me put my veil in, secure it, and ensured it looked perfect. I would not consider myself a high maintenance bride, and honestly I probably would have done without the veil, but it really made a difference and the pictures turned out so beautiful because of it. You may think this is something small, but it's the small things that make a difference. I know Katie would have done anything to make sure the day was perfect. For those who think they do not need a wedding planner/coordinator, I would think again. The reception was absolutely perfect, and no one in my family or my husbands family worried about anything. Katie told us and our guests where we need to go, kept us on time with everything, set everything up/took everything down, and was a pleasure to work with! It was worth every penny we spent, and if we could do it all over again, I would have signed on with Intertwined from Day 1, rather than waiting until 3 months before the wedding. I highly highly recommend Intertwined events!
---
Huge THANK YOU to Intertwined Events!
Reviewed on

2/22/2015
Diane O
We could not have been more pleased with Katie and Intertwined! We had the month-of coordination package and we had not one worry in the world on our big day. We planned our wedding on our own and between our busy schedules and a lot of traveling during our engagement and planning process we knew we would need to entrust a day-of or month-of coordinator so we would be able to enjoy our day and each other! That is exactly what we got with the help of Intertwined. Katie had such great ideas for small details that really stood out during our reception. It was so great to hand everything over and trust that it was going to be exactly how we envisioned, if not better! With her experience, Katie had solutions for tricky itinerary situations and our timeline for our entire day - starting from the wee hours of the morning until our night was over and even improvising as the reception went on to keep everything moving flawlessly and ensuring our guests were engaged and entertained! She also helped out with last minute vendor bookings and a very last minute plan B for our guest signing piece. Every little detail was taken care of throughout our day - wrangling the bridal parties and family members for key events, making sure everything was per schedule, vendors and deliveries, where our decor and gifts would be the next morning along with making sure she had an extra room key made up for us at the end of the night (because that was the last thing on our mind!) - I could go on and on but having Katie and Intertwined on our big day was the greatest decision we made! Its not easy to trust someone with your big day, especially if you have a high attention to detail - but I can honestly recommend Katie and Intertwined for any wedding or special event!
---
Intertwined is FANTASTIC!
Reviewed on

2/01/2015
My husband and I were first introduced to Intertwined Events at our close friend's wedding in 2012. We noticed how smoothly the event went and our friends were raving about the Intertwined team. We met with Katie Webb about 5 months before our wedding in the midst of planning a move across country, I was finishing and my husband was starting graduate school--we were overwhelmed! We were going to be planning the last 4 months of the wedding while living in Connecticut and Katie made it all seem possible. We decided to hire Intertwined (BEST IDEA EVER!) and started working with Katie 3 months before the wedding. I emailed back and forth with her constantly and it is truly amazing how quickly she responded to EVERYTHING. I checked-in with her about advice on so many details down to how many parking spaces we should reserve and she got back to me literally within a few hours if not sooner with every email. The couple months leading up to the wedding Katie was on top of everything and checking-in for every last detail. My husband and I researched all our vendors and hired them along with getting all the center pieces and decor together; however, we knew that on the day of the wedding we didn't want our family and friends to have to help with anything. Katie and her team came in on the day of and the event went so smoothly. They picked up all the decorations from my in-laws house and set the entire venue up along with managing all our other vendors. Katie was available on her phone as much as we needed and was at the ceremony working with our chapel coordinator to make sure the ceremony went perfectly. I was able to completely be present in the moment of being with all my favorite ladies as we got ready in the morning without any stress of organization for the day. When we got to the venue after the ceremony/photos we were about to enter with our bridal party and Katie came up to us and let us know that we were almost out of alcohol (our family and friends love to drink..haha!). We must have had looks of panic on our faces, but Katie Webb to the rescue had a full plan already. She was able to work with the bar tender to spread what alcohol we had left over the next hour and sent her team out to buy enough to last the entire night. Our guests had no idea that we almost ran out and Katie's team took care of EVERYTHING. We can't thank them enough!. Our experience with Intertwined was excellent. They are professional and seriously the best decision you could make when planning your wedding. We recommend them 100%. Give them a call ASAP if you haven't already. Thank you thank you! -The Fehrman-Lee's.
---
Gorgeous Wedding
Reviewed on

1/30/2015
Vinscena was wonderful and was such a pleasure to work with! The wedding was absolutely gorgeous and thanks to her, was very organized with no bumps the whole evening! The months leading up to the wedding were not stressful because she communicated and coordinated everything very well not only to my husband and I, but to our vendors as well. We were very impressed and were very thankful to have the stress removed from our shoulders. The day of the wedding was broken down perfectly and there were no questions or concerns, the day was effortless. Vinscena was incredible to work with and coordinated the most perfect wedding!
---
Best Month of Wedding Planner, Katie Webb!
Reviewed on

1/12/2015
Serina L
I planned my Laguna (St. Regis Monarch Beach on December 27, 2014) wedding in 4 months from New York and was in search of a day of or month of wedding planner since I already had the planning process underway. I was recommended Intertwined Events by Kelly O'dell at the St. Regis and a several other planners, but Katie's approach was what stuck out against the others. I was super nervous in choosing a wedding planner because I wasn't able to meet them in person. I wanted someone who had a lot of experience with weddings, working with the venue (St. Regis) and knew the vendors in Laguna! Rather than connecting with me via email and giving me rates, she contacted me directly by phone and I really appreciated that - she was super personable and genuine. I truly felt a real connection with her as we first talked over the phone about my vision and direction. She was flexible, quick to respond and worked with me in order to stay on budget! Prior to her 1 month start, I was having trouble finding good DJ/MCs in the area but I reached out to Katie and she provided great suggestions and advice. I found my DJ/MC Martin at Honored Occasions through her. Katie is organized, detail-oriented, friendly, experienced and takes leadership in getting everyone + everything together. The rehearsal went smoothly and day of, she helped my bridesmaids and I sneak in some food before the ceremony ;), line everyone up for the grand entrance, as well as stay till the end of the wedding (rounding up all my photos, cameras, ipod etc.)...we went an hour over too! The small details matter and that's what makes a great wedding planner. Katie was there for me throughout the whole day and I knew I could just relax, enjoy and she would take care of the rest. I would highly recommend Katie / Intertwined Events for any Bride that's looking for no fuss, easy & simple planning + coordination.
---
October 2014 Wedding
Reviewed on

1/11/2015
Marisa
I worked with Katie as my "month of coordinator" for my October 2014 wedding. From the beginning, Katie was very professional and accommodating for what services my fiancé and I were looking for. After choosing her as our coordinator, Katie was very helpful on giving suggestions on wedding details, suggested vendors and everything having to do with the timeline and day of details. The last few weeks before the wedding were stressful because of all the details I needed to complete before the wedding day. However it was such a relief to have Katie finalize the timeline and coordinate details with all the vendors. She was always organized, responsive to emails, and I always felt like we were in good hands. From the rehearsal through the wedding day, we didn't experience any serious hurdles and if we did, I didn't know of them! Katie brought Vinscena as the other coordinator to assist us on the wedding day and she was very helpful as well. Calm, collected and very professional. Without a doubt, I would recommend Intertwined Events to other engaged couples!
---
We LOVED our wedding planner & highly recommend her!!
Reviewed on

11/10/2014
Kellie C
Katie Webb and her team at Intertwined Events were delightful & absolutely wonderful to work with! She guided us through every step, from budgeting to place settings and ensured that every detail was covered. Katie's capable, "I've got this" attitude and her adorable, smiling face kept the bride and me feeling relaxed, knowing she had everything handled. We had a few PANIC moments along the way, and Katie came to the rescue every time to save the day. Her recommendations on vendors (photographers, DJ's, florists, etc.) were SPOT ON and we could not have asked for a better team - wedding day turned out absolutely perfectly! They all truly & honestly exceeded my expectations & I didn't think that was possible. Intertwined "day of" gals were fantastic!! I swear, they knew what we needed, before we needed it. They did a great job keeping my son (the groom) and his 8 groomsmen in line (no easy task - as they are known for their shenanigans). They are all charming, fun, capable and simply an awesome team. Planning a wedding is a "once in a lifetime" experience that will truly be a joyful one if you put your trust in Katie. I am forever grateful to her for guiding us through this journey & making it so much fun. I miss her already.
---
INTERTWINED WAS AMAZING!!
Reviewed on

11/08/2014
Katy M
I heard of Intertwined through my venue (St Regis Monarch Beach) and thru some of my colleagues. I went back and forth with Katie on trying to decide which package to do, and ended up booking Vinscena as a "Month of Coordinator" since I wanted to do most of the work myself! First off, my package included vendor referrals, managing the vendors, timeline, and all the work for the day of. But I got so much more than that. Vinscena made herself available to me at any time for any questions or advice that I needed. Not only did she respond right away but she had great advice, suggestions, and would even help me with pricing out different vendors. She helped me with these things for months leading up to the wedding, which she was not required to with our package. She helped so much with coordinating the vendors. Which is definitely the most boring and annoying part of planning. She made sure that they were all organized, their contracts were legit, and did a lot of the communicating with them leading up to the big day. She also let me drop off any of the items I had collected a week before the wedding and made sure that she had everything so that I didn't have to worry about any of it during the wedding. She was so organized and on top of things that it made the whole wedding planning process so much easier for me. For any of the meetings that we had, she had everything planned out, asked me questions that I didn't think of and made sure I had everything ready. The day of the wedding, she was there early in the morning to set up everything. Coordinated all the vendors. I didn't have to talk or see any of them. (Florist, lighting, dj, musicians, catering, linens, dessert tables, etc). She made sure that everyone in the wedding party knew what time and place they needed to be. She constantly was checking in with me to make sure everything was going smoothly and that I was happy. All throughout the night she made sure to make the flow of things run smoothly too. And even when I wanted to change things, she adjusted and adapted well. After the wedding was over, she took care of everything! And when we went back to our room, it was spotless clean and romantically decorated!! She also gathered all my personal belongings and even offered to take back rentals, tux's, and any other things so that we could leave for our honeymoon stress free! She truly went above and beyond what I ever hoped for. And beside all of that, she was so nice! Genuinely seemed to care about us having the most amazing day of our lives. I highly recommend this company to anyone planning a wedding or event. They are the BEST!
---
Thank you Intertwined Events!!!
Reviewed on

11/02/2014
Ellie W
We LOVED working with Katie!!! She helped us with the planning from beginning to end and we couldn't have done it without her expertise and amazing timeline. Over the year leading up to our wedding, it was so comforting to know we could turn to her to ask her any questions along the way. She looked over our budget, helped recommend vendors, reviewed our vendor contracts, helped us stay on schedule, helped us narrow down our creative vision, helped keep us calm, etc. As it got closer to our wedding date, she took care of reconfirming our vendors so that we could focus on the final details. It helped so much to know that we were in such capable hands. When we couldn't figure out how to pick up the rental ladders to display our escort cards, Katie went above and beyond by borrowing a truck to pick them up for us. And then the week of the wedding, she let us drop off all our day-of goods (programs, escort cards, guest books, table numbers, guest favors, lawn games, etc) at her office so that she could transport them to the venue and take care of setting them all up. She was so good at paying attention to the details and everything was set up exactly as we wanted it. On the day of the wedding, Katie and her assistant spent most of their time at the ceremony and reception sites setting things up and were mostly flies on the wall. When Katie saw the lighting set-up in our ballroom, she knew it wasn't the color we would have wanted so she made the quick decision to change the color filter. When she showed us the before and after pictures we were so grateful to her for knowing us so well and making the right decision! During the reception, the girls helped clean up our hotel room (since it was also the getting ready room) and we were delightfully surprised to find petals and chocolate covered strawberries waiting for us at the end of the night! They thought of everything we would need and we didn't have to worry about anything. Thanks Katie!!
---
BEST WEDDING COORDINATOR EVER!!!!!!!!!!!!!!!!!!!!!
Reviewed on

10/30/2014
Jessica B
Katie Webb and Intertwined Events is the BEST WEDDING COORDINATOR IN THE INDUSTRY! We got married at the St. Regis Resort in Dana Point, CA and they required a wedding coordinator. Both my wife and I are insanely organized and initially felt we didn't need a coordinator and we could handle the entire process ourselves. Now that we're married and back from our honeymoon, it's safe to say hiring Katie was one of the best decisions and money we spent on the entire wedding. Her attention to detail, organization, friendliness, and overall professionalism made the planning process insanely efficient. She has an extensive network of top notch vendors in the industry and her relationship with each of them will save you time and money throughout the planning process. The discounts you will save by going through Katie will add up to more than the cost you pay for Intertwined services....it's a no-brainer! HANDS DOWN THE BEST COORDINATOR IN THE INDUSTRY! We will recommend Katie and her team to everyone and anyone getting married! Brian & Jessica Bernards
---
Horrible experience
Reviewed on

10/29/2014
Tish b
I would never ever recommend wasting your money on these "so called" planners. They planned absolutely nothing! I did all the planning. I hired Katie for the month of package which was a whopping $2450 plus 2 nights at the venue which was another $580!! She was always asking me everything many times. She's very unorganized and didn't help me rather did harm for me and my wedding. Viscensia was the planner present with her day of and she was so lost it made me nervous. Both Of them were together the entire time instead of splitting up to get things done. They had no ideas when things when wrong, they didn't do anything to fix problems, instead my family and my husbands family were doing things while they stood around. She didn't relay messages to my catering manager. She didn't carry out small things I had asked her to do like line up guests for a certain ceremony. She basically handed the job off to my mom and my mom had no idea she was going to do it so it caused problems that were unnecessary. She didn't guide my guests from the ceremony across the street up to the cocktail hour. She just disappeared! She took off with my bouquet. I handed it to her to hold until after my entrance as I needed it once the ceremony actually started. She took off with it and my best friend missed half my wedding to go find her! That's ridiculous and very unprofessional. She is not the one you want to chose. Viscensia and Katie were both completely confused and didn't lead me guests at all and they never left each other's site. What's the point of having 2 planners on site if you're glued together?? I would've been better off appointing a family member to do the job because they would've done it better than these inexperienced so called planners! Save your money, save the stress and keep looking!! They basically tell you things that aren't true in the beginning and then it doesn't happen at all the way they said. I was extremely disappointed!
---
Dream Wedding Thanks to Intertwined Events (Katie!!!)
Reviewed on

9/22/2014
Rachel R
Katie Webb is simply FANTASTIC!!! My husband and I live in LA and our wedding was at the Montage in Laguna Beach. We knew that we wanted to hire a planner in the Orange County area who was familiar with all of the vendors out there. Katie made the entire process fun, exciting and stress free. She is extremely organized and has a great eye for detail and color. She was always reachable by phone or email and she would respond in a timely fashion. I always felt comfortable calling her with any of my crazy questions. We used every vendor she recommended and they were all fabulous. Since we were coming from LA to the OC we had a lot of wedding day items to bring with us. Katie made it that much easier on us and we were able to drop off several wedding day items at her office the week before the wedding. Katie then brought all these items to the venue on wedding day for us. Talk about an amazing planner! On wedding day everything was perfect and we 100% have Katie to thank for that. Intertwined Events is the way to go :)
---
We Love Intertwined Events!
Reviewed on

7/30/2014
Ellen T
My husband and I had an absolutely wonderful experience with Intertwined Events! From the moment we first met with Katie, we knew that we were in great hands, and we had full confidence that our wedding would turn out better than we could imagine. She took the time to get to know us, and was so helpful through the entire wedding planning process! Katie guided us as we chose each of our vendors, and we felt that she completely understood our vision and who we are as individuals and as a couple. She is so sweet and organized, which made every meeting even more enjoyable. Katie was great about communicating with us during the several months of planning, and she always answered any questions we had! She made sure no details were left out or forgotten, which helped us fully enjoy our wedding day. We are forever grateful to Katie and Intertwined Events for all they did to make our wedding so special and magical!!
---
Best Coordinators ever!
Reviewed on

7/28/2014
Whitney T
I hired intertwined events to be our day of coordinators for our wedding at my parents house, I could not of been more pleased!! The months leading up to the wedding they helped with any questions I had and reminded me of the details I may not of had covered. They took all my vendor information and created the most detailed and awesome "week of" timeline so I knew exactly what was happening when, with all my deliveries and events etc! It was perfect! The day of coordination was also awesome! Vinscena and Bri made sure all my needs were taken care of and that all the vendors were executing their jobs as needed and on time. I didn't have to worry about a thing! My wedding was absolutely perfect and am so lucky to have nothing but wonderful memories of my wedding day to think of forever! Thank you Intertwined!!
---
Intertwined-For the Win!
Reviewed on

7/03/2014
Jenny L
Employing the services of Intertwined Events was the easiest wedding decision I made. Katie Webb and her team provided outstanding support during the planning process and during the execution of the event. Always patient (us brides can be indecisive!)and friendly these ladies will provide gentle guidance through the overwhelming mountain of decisions. On my wedding day I spent the morning relaxing, rather than worrying how everything would come together. A big thank you Katie and Intertwined for the invaluable help. I am so grateful!
---
Intertwined was EXACTLY what we needed for our Indian Wedding!
Reviewed on

5/07/2014
Intertwined Events were the perfect coordinators for our Sikh (Indian) wedding. My husband Jerry and I planned out our entire wedding from dealing with vendors down to the design of each element. We were in dire need of a coordinator that would handle all the aspects of our wedding and follow through with them just as we envisioned, while still staying within our strict budget. Katie was able to help us form a timeline and ensured that everything was executed in a timely fashion for our two day event. Not only was Katie and her team friendly and sweet, they provided excellent service not only to us, but to our guest as well. They were able to guide and manage our vendors so that we didn't have to. Intertwined is very particular when it comes to personalization, thus making both mine and Jerry's personality show through the simplest things, like naming two drinks after both Jerry and I. We couldn't have been more happy with them and would definitely refer them to our friends and family for any of their events. -Lovkiran
---
wonderful!!!!!!!!!!
Reviewed on

4/28/2014
Danielle K
Katie and the whole Team at Intertwined events were Flawless!. I couldn't have asked for a better Team. They were spot on from the Decor to the the little things like bringing us drinks all night and making sure everyone knew where to be and when. Besides being an amazing team they were such a joy to work with so pleasant and sweet always a smile on their faces!. They don't neglect the little details and everything was very organized, on time and so amazing. From the beginning they helped with everything i needed to do and know. I cant thank them enough i couldn't of planned the wedding without them!!!!! I would Highly Recommend them to every person planning a wedding!
---
Thankful Bride
Reviewed on

1/27/2014
Katie and Vinscena at Intertwined were a blessing on my big day. The entire year leading up to my wedding I was in contact with Katie. She helped me select my vendors and really gave open and honest feedback. She has a ton of experience and knows just about everyone in the industry in Orange County. Even though my wedding was during an extremely busy time of year, I never felt like a burden to Katie and she was always quick to answer all of my questions and take care of anything I needed. The day of the wedding I did not worry about a thing. I had Katie and Vinscena there all day to make sure everything came together just how I had pictured it. I was able to enjoy getting ready with my girls, my first look with my man, my ceremony and cocktail hour and reception, all because I knew they were there handling the rest. I cannot thank you ladies enough. I highly reccommend Intertwiend Events!
---
Most Amazing Wedding Planners Ever
Reviewed on

1/22/2014
I do not even know where to begin! Let me just start by saying I could not imagine our wedding day without the AMAZING girls at Intertwined! Seriously.... All of my girlfriends who got married this year kept telling me to make sure I stop and enjoy the moments because the day is so busy and there is so much to worry about - We truly feel like we soaked in every single moment of our wedding, and that everything was perfect, and I know it is because of all of the hard work and behind the scenes magic that Meghan and Ali did! The girls at Intertwined are absolutely AMAZING at what they do, they truly enjoy doing it, and I can tell that they pride in making such a special day absolutely magical! We are so thankful for everything they did in the months leading up to the wedding and on the day itself!
---
Send Message