Home

Intrigue Design & Events
About this Vendor
Beauty Perfected.Unforgettable Moments.Timeless.
"We take care of the details so you can RELAX and enjoy your Special Day." At Intrigue we understand that every couple is unique. No matter how big or how small, we will help you design a one of a kind, amazing wedding that reflects your own personal style and that is unique as the two of you.
Details
Rehearsals + Parties, Wedding
Day-Of Coordination, Full Service Wedding Planning, Planning
Contact Info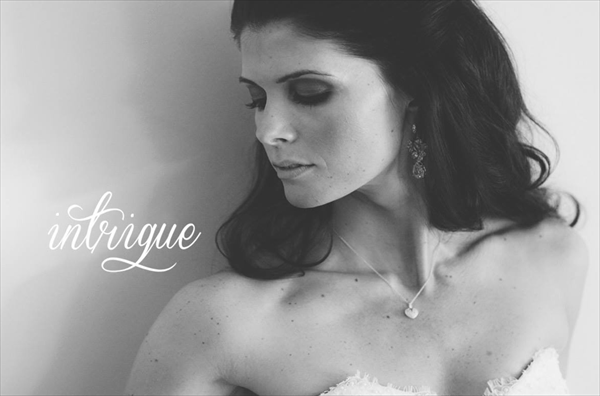 6 Gillon Street, Charleston , SC
INTRIGUE is AMAZING!
Reviewed on

12/15/2012
Anne W
I have to say that this is a difficult review for me to write because I truly don't have the words to express just how wonderful Chelsye and the team at Intrigue are. I had serious anxiety about planning a destination wedding, but once I found the Intrigue team-my nerves were instantly put to easy. They responded to my every question, concern, phone calls, and SO many emails, promptly and with never-ending enthusiasm. The week of the wedding I decided that I wasn't quite happy with the ceremony setup and I started to stress..."not to worry- we will make what you want happen" they said, and they did. It was perfect! I actually arrived at the reception to find extra little touches added by the Intrigue team that I had mentioned wanting in our first conversations nearly 9 months earlier! I couldn't believe they remembered, when I didn't myself! Chelsye kept us on track during the whole evening, but was never intrusive, just a helpful friend! :) Speaking of a helpful friend, she even removed a bit of make-up on the FRONT of my dress right before the ceremony, and helped one of my bridesmaids bustle it after! Our wedding was everything we could of ever hoped for and more, made possible by the hard work of the Intrigue team. Seriously, we had the time of our lives, and we are forever grateful. All our love and thanks, Mr. & Mrs. Ellery EST. DEC 2012 :)
---
Intrigue does wonders in Toronto!
Reviewed on

10/06/2013
Sarah B
My husband and I both are from the Low Country of South Carolina and recently relocated to the Toronto area. When Chelsye and I first communicated I told her my fiancé and I were doing a small ceremony with close friends and family in Toronto and she immediately was giving outstanding ideas and designs. She had the touches of South Carolina that we loved but incorporated the city of Toronto. She organized and designed our dinner reception, ceremony flowers, my breathtaking bouquet, and among other details I would have never thought of. She went above and beyond helping my fiancé select his suit and my something blue. She didn't miss a touch. Chelsye handled everything for us and allowed our special day become one magical day we will never forget. I owe her everything. I didn't know our small wedding could turn into a spectacular moment in our lives. Thank you Thank you Thank you Chelsye and Intrigue for everything you did for us! Love, Mr. & Mrs. Barreto
---
Paige Alexander
Reviewed on

9/24/2013
Paige K
The Event Coordinator at our wedding venue (Middleton Place Plantation) recommended Chelsye and Intrigue Design & Events and I am SO thankful that he did. My husband and I live in Atlanta, our families live in Augusta, Ga and Boston, and our wedding was in Charleston. Chelsye took away any stresses that I possibly could have had about the wedding. I can honestly say that I felt like she was a member of our wedding party by the end of the year we worked with her! Because we are not from Charleston it was WONDERFUL to have someone who knew vendors, etc. and could help us make decisions that fit the wedding we dreamed of! We met with her numerous times over the year, and she was always accommodating and willing to devote as much time as necessary to work with us (not to mention the thousands of emails, texts, and phone calls). The Intrigue team was so dedicated to our wedding that it was easy to forget they have dozens of other clients! We had a large wedding and a large wedding party, and coordinating that many people can be very stressful. The entire wedding weekend went off without a hitch and I totally owe that to Chelsye and her team. Intrigue created a wedding that was beyond my wildest dreams! It was so, so beautiful and just perfect. Three months later our guests are STILL talking about it. Chelsye and Intrigue's worth to our wedding is absolutely invaluable! LOVE them! :)
---
Wedding weekend
Reviewed on

12/21/2014
We've given many parties over the year but I've never gone to sleep each night thinking "that was the best party ever" and received so many glowing texts and emails the next day Last night was WONDERFUL!! Y'all outdid yourselves. We all had a fabulous time & loved seeing all the old gang. Amazingly, for the most part, everyone looks exactly the same! Thank you so much. See you at the wedding!! Wahoo!! Thank you for including us in the celebration. What a beautiful event from the venue to the ceremony to the after events, which were spectacular. Still reeling from the FABULOUS wedding. What a great event. Thanks for including the us!!! Keeping my key and name tags... All festivities were Fun, Gorgeous, Well Orchestrated, and Ultimate Perfection!! Many thanks! Still love thinking of the glorious wedding! Such a beautiful and amazing and lovely evening! It was such a privilege for us to be included! The bride was so beautiful. We had a fabulous time. All details were exquisite! Many, many thanks! The whole production was just superb. Party could not have gone any better. Wow Thank you for including us. We felt like we were in a dream looking at your beautiful back yard with the lights glistening down on all the smiling faces with the band setting such a festive mood. What a night! Fabulous..thanks for having us
---
Greatest day of my Life
Reviewed on

10/14/2014
Morgan D
Intrigue was absolutely amazing! Chelsye and team took the stress and worry out of planning a wedding in just 5 short months(most from a distance). They took my vision and made it even more beautiful than i could ever imagine! The attention to detail and passion shows through in their work, and I can actually say that I did not have to stress for one minute on my wedding day which was priceless! :) I feel so fortunate that I was able to have Intrigue be a part of my incredible day!
---
Stress Free Wedding
Reviewed on

2/13/2014
Allison W
If you are looking for a wedding planner/coordinator in Charleston, SC, look no further than Chelsye and her team at Intrigue Design & Events. You will have the best time working with Chelsye and be completely stress-free. Our wedding was January 4, 2014. I scheduled my consultation visit with Intrigue in late December 2012. I knew immediately that I HAD to work with Chelsye. She showed me some work from weddings she had done in the past, but mainly she focused on my fiance and I to learn as much as she could about us so that our wedding was true reflection of us. Intrigue was totally aware that we had a budget to stick to and they worked well within the budget. Chelsye gave us list of venues that would be within budget and set us up with vendors who would fit within it as well. It was so easy to communicate with Intrigue. Every email was answered in a timely manner and I felt totally at ease after every frantic phone call I made to Chelsye. They really know what they are doing. If anything I highly recommend having a wedding planner for month of, week of and day of. You are going to be so busy with friends and family that you are not going to want to call all of your vendors to make sure everything in the contracts with them is covered. And there are so many things that have to happen the day of your wedding. You and your family will not be able to handle these little items. Intrigue Design & Events had a huge part in our wedding being absolutely perfect. They made our wedding something to look forward to and memorable instead of stressful.
---
The Best Wedding Ever!
Reviewed on

11/13/2013
Cathy A
My daughter was married at Lowndes Grove on 10/12/13 and although I am prejudiced, it was the best wedding ever! We could not have accomplished this without Chelsye Harp from Get Intrigued. Lowndes Grove required a wedding planner, but my daughter had just moved to Charleston to start a medical residency and everyone else was out of state so we absolutely needed one anyway. The bride and groom wanted all their friends and family to celebrate their new home. Chelsye helped us from beginning to end…she reserved room blocks, arranged transportation, flowers, wedding musicians, hair and makeup stylists, nail salons as well as all reception details. She helped plan our food tasting and helped us choose alternates to things we didn't like. She insisted that we should have shrimp and grits which we Chicagoans didn't know, and they were the favorite of the wedding! She took us through the painful process of renting just about every thing with ease and incorporated my daughter design ideas into the most beautiful event I have ever seen. She suggested things we never would have thought of even after looking through so many wedding magazines and websites. She was never offended if we didn't like one of her ideas. We ran into some issues at the last minute with the venue due to new Charleston sound and location restrictions and Chelsye didn't miss a beat. She had a new design the next day! I could go on and on with only positive things to say, but Chelsye and her employees at Get Intrigued made 10/12/13 a magnificent day for a lot of people.
---
Dream weaver
Reviewed on

10/05/2013
We could not have been happier with Intrigue Designs. Chelyse made all my daughter's dream come true. She was willing to collaborate, listen, and advise. Our thoughts and vision for the wedding were interpreted perfectly. This mother of the bride would highly recommend Intrigue Designs from bridal luncheon to rehearsal dinner to the wedding itself.
---
Awesome day - Sept 15, 2013
Reviewed on

9/24/2013
Malvery P
Ours was a destination wedding, so we needed someone to manage details in Charleston, SC while we worked in Rochester NY and Greenville SC. What we paid for and what we received exceeded our expectations on our very special day. Intrigue Designs & Events handled the details spectacularly: -Quality Vendor recommendations -Effective communication -Attention to our needs, our changes up 'til last minutereat -Great planning -Execution on the day of...just smooth!! -I had only to focus on my husband and chatting and dancing with our guests. During the wedding, we were gently reminded of positions , schedule and ushered wherever we needed to be or whatever we needed to do Everything was beautiful - the table floral designs, tent lighting, table layout, and again execution - ran like a swiss clock... and very professional with a nice soft touch. ( not to mention our location, the perfect weather and the sunset...truly awe inspiring - this thanks to GOD :-)) I highly recommend Intrigue Designs and Events -Chelsye Harp. Suggestions for improvement- Ensure all vendors are aware of any changes that impact them and flow of program Malvery Pilgrim-Williams & Sean Williams
---
Amazing!!!
Reviewed on

8/28/2013
Rachel G
Chelsye and her team were so amazing! They were there for me every step of the planning process, which was very overwhelming with our venue. From concepts to vendors, Chelsye always had my best interests in mind. She even helped me find a new florist one month before my big day! If you are planning a wedding in Charleston your first call should be to Chelsye and her team at Intrigue Design & Events. They made my day special, beautiful, and most importantly stress free.
---
We could not have survived without Intrigue!
Reviewed on

4/29/2013
anna r
The Intrigue ladies did a fabulous job helping us plan and execute a wonderful wedding so that we were able to relax and actually enjoy the entire weekend! There were so many important details that they thought of that would have slipped our minds. Just meeting with them made us feel better throughout the process. Who needs a maid of honor when you have Intrigue!!?? Our families continue to talk about how absolutely everything went perfectly. I agree, and this simply could not have been possible without the Intrigue team! You can trust them with anything and it is totally worth hiring Intrigue for your special day!
---
Chelsye is fantastic!
Reviewed on

4/21/2013
Danielle W
Since we live in Los Angeles, we knew that despite having the help of my incredibly supportive mom, we wanted to hire a wedding coordinator so that our trips to visit my parents wouldn't be a constant barrage of wedding planning. When I met Chelsye of Intrigue Events, I knew from her easygoing nature and receptivity to wacky ideas (we originally considered a mariachi band provide the ceremony music) that she was the right planner for us. She was always listening and looking for ways to make our wedding more personalized. Chelsye knew that travel had played an important role in our story since Matt and I had lived in different cities during the first 18 months we dated and decided to pursue the relationship despite the distance during a trip we took to Berlin together early on. When Matt and I mentioned that we were thinking of buying leather luggage tags to give to our guests as favors, she suggested that they serve as both escort cards and favors and that we purchase acrylic ones so that the vintage map of Charleston, which was used as the liner of invitation envelopes, could be incorporated to make the tags more of a trip memento for our guests. I noticed on another review that the writer mentions that communication was not quite as consistent as she would have liked. I will admit that for "type A" brides and MoBs, Chelsye's email response time may not be perfect (it may take her three days to send a vendor proposal instead of the promised two), but I truly believe this is because Chelsye focuses so much on her face-to-face interactions with clients and is so generous with her time. We probably met with Chelsye on at least 8 occasions, even spending 5+ hours with her in a single day for event rentals and florist meetings, and I never once felt like she was rushing us or that our time with her was being tallied against what was agreed to in the contract. The bottom line of our experience with Chelsye was this: she has wonderfully creative ideas, introduced us to great vendors, listened to us during the entire process, and always seemed to be working hard to make our wedding everything we wanted it to be. Most importantly, she was amazingly serene when we had to reconfigure our entire ceremony décor plan because the threat of thunderstorms forced us to tent the site. Her calm attitude in dealing with the slew of changes this entailed was incredibly reassuring and allowed me to enjoy the pre-wedding festivities without fretting about how everything was going to turn out. Chelsye and her team made sure that everything went smoothly the day of the wedding, and we didn't have to worry about a single thing!
---
A promise kept
Reviewed on

3/13/2013
Anand C
Our wedding was a destination wedding, so having an in-town wedding planner was a must-have for us. We wanted to make our own decisions, but we needed a guide through the process and someone who would make sure the last few weeks before the wedding (and the wedding day) went smoothly. At Intrigue, Chelsye Harp started us off with a great list of potential vendors that helped to make our wedding day great. As we continued on in our planning process, Chelsye provided her expertise and quietly made sure we hit our deadlines. Once the wedding day rolled around, she kicked into an even higher mode. She took charge and saved us from ourselves. On a day that could have been rainy or sunny, warm or cold, she made sure all vendor contingencies were covered. She kept us on schedule (actually, ahead of schedule) and ensured we could leisurely eat and get some alone time amid the chaos. Chelsye truly lived up to Intrigue's promise to "take care of the details so you can relax and enjoy your special day!"
---
Part-Time Wedding Planning Package
Reviewed on

1/16/2013
Heather M
Chelsye and her team were good week-of & day-off planners. They adjusted to every small hic-up on the wedding day to make sure things went as seamlessly as possible. We hired her for part time planning throughout the engagment (7 months). Throughout the 7 months leading up to the wedding we often struggled with consistent communication, meeting deadlines, and some confusion about proposals from vendors, wedding day details etc. I would recommend her team for day of/week of planning. However, when looking at all that was guaranteed in the contract & the level of service expected, I was disappointed several times during the wedding planning process.
---
SIMPLY THE BEST!
Reviewed on

9/29/2012
debbie m
Chelsye of Intrigue Design is a magnificent wedding planner. She was able to take the vision of the bride and merge it with her own wonderful ideas to create a splendid outdoor wedding. Chelsye was responsive and extremely professional in all her dealings with the various vendors. She is so well organized! Her logo asks the bride and family to relax on the big day because she will take care of all the details. The entire wedding party was able to enjoy the wedding because Chelsye had taken care of everything down to the last concern. My daughter's wedding was breathtaking! This planner will make you feel like you are the star in your most important day! The results were amazing. Run, do not walk to employ the services of Intrigue Design and Events. She will exceed your expectations.
---
So creative
Reviewed on

9/29/2012
Jessica B
Loved working with the two women of Intrigue who are such visionaries. My only complaint is they are so good that it was tough to stick to our original budget. But the way they set up the flowers at our ceremony with chandaliers was beyond what I could have dreamed. And they set up an unbelivable escort card table and made such beautiful centerpieces that everybody raved about the look of the wedding.
---
Intrigue planned my perfect wedding
Reviewed on

5/31/2012
Allison W
Chelsye Harp and her staff are incredible. She went above and beyond to make sure I had everything that I wanted for my wedding. She was always available and so easy to work with. We definitely became friends in the process. When you are planning a wedding, you want someone that you feel comfortable being open and honest with. Chelsye is definitely that person! Thank you for planning my perfect wedding!
---
Best Wedding Planner!
Reviewed on

4/18/2012
Jodi W
Chelsye and her team did an AWESOME job. I was a DIY bride and had made a ton of decorations and she set up the venue beautifully, incorporating every little detail perfectly! I could not have asked for a better wedding planner. She was always on top of everything and knew what to expect next- it was amazing. If you are looking for the best wedding planner- pick Intrigue Design and Events and you will be happy you did!
---
Perfect Wedding
Reviewed on

12/05/2011
Melissa L
I just got married on November 19, 2011 and Chelsye Harp was my wedding coordinator. She was amazing! Everything ran completely smoothly. We were always where we needed to be when we needed to be there without ever feeling like we were too rushed or being bossed around. Chelsye was always present for anything we might need but at the same time, in the background so that the day was at the forefront of our minds. She was so sweet and totally prepared for anything. (Even had hairspray in her car for me when my hair started falling down) She did everything from coordinate vendors coming in and out, to helping me bustle my dress. She was absolutely wonderful. She has a very calming presence and you could tell she truly cared. All of the other parts of the wedding were exactly as discussed as well. All of the (many) personal items I gave ahead of time were exactly how I requested them and all accounted for. Everything was beautiful!! Thank you Chelsye for all you did to make our day absolutely perfect!
---
The best vendor we could ever stumble upon
Reviewed on

10/28/2011
Diana D
First of all, I want to thank Chelsye & Sarah for guiding us throughout the whole process. I do not know what I would have done if it wasn't for them. I highly recommend that all future brides get wedding coordinators - specifically Chelsye & Sarah with Intrigue Design & Events :) They made the process almost stress free (What can I say... I can't let go of the control, right Chelsye?). They suggested things that I never knew mattered, such as lighting and drapery. Everyone said the ceremony & reception was beautiful!! Thank you again for everything! I honestly can say, you are more than just my coordinator - you are a friend! You have gone far beyond the call of duty and I definitely appreciate it!! Thank you!! Thank you!!
---
Thank GOODNESS for Intrigue!
Reviewed on

10/26/2011
Bekki C
Intrigue took the daunting task of planning an entirely DIY wedding, and turned it into a wonderful experience for my new husband and I! We did NOT want a traditional, pre-packaged, cookie-cutter wedding. We wanted a personalized, intimate and memorable celebration, and it wouldn't have been possible without Chelsye and the Intrigue team. They took care of hundreds of details. They were there late setting up the night before, and early the day of to change EVERYTHING around because it was raining. While all of this was going on, I was taking my time getting ready, having mimosas, and spending time with family and friends who had flown in. Without Intrigue, I know my wedding would not have been the beautiful, emotional, best day of my life that it was! I can never say thank you enough to my dear friends!
---
It made the whole process so easy....
Reviewed on

10/24/2011
Heidi N
Chelsye was wonderful to work with
---
The Best
Reviewed on

8/25/2011
Beth R
Intrigue Design & Event made our day! Chelsye's advise, experience and organization helped us with all the details big or small. Her wealth of knowledge about wedding etiquette, handling last minute emergencies and negotiating contracts was wonderful! Chelsye worked closely with suppliers and recommended the best people for our special day. I loved her professional solutions to problems we had not even anticipated. She was always one step ahead. Intrigue Design & Event was a great investment. We felt comfortable and confident with the services provided! It was so special to share our wedding excitement with Chelsye!
---
Thank You!
Reviewed on

8/17/2011
Andrea R
The wedding was outstanding, and it had everything to do with Intrigue Design & Events preparation and know-how for making everything run smoothly. Everything was set up exactly how we wanted it, the timing was perfect. Chelsye was very relaxed and approachable and inspired confidence so that I felt I could ask her any questions and she'd have the perfect answer. She made sure the reception flowed and went according to our plan, and best of all, she tracked down our limo to make sure I had a change of shoes for the party so my feet wouldn't hurt! I didn't have to worry about anything because she took care of everything. Thank you to you and your entire staff, Chelsye - it really was the best experience and happiest day of my life!
---
Send Message