Home

Isagenix Nutritional Cleansing - Lose Weight and Inches
Contact Info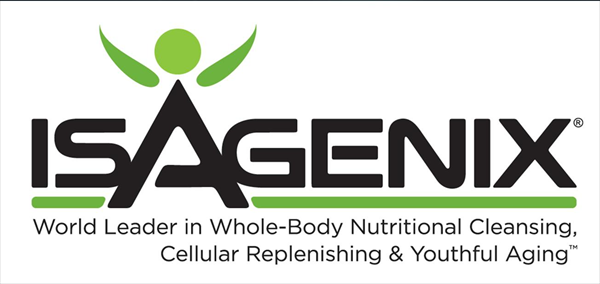 Size 12 to Size 4!!
Reviewed on

2/03/2014
Marisa G
My wedding is coming up this July and the entire Nutritional Cleansing team has made a HUGE impact on my health, my looks and my self-confidence! I can't wait to rock my dress and feel my best on my wedding day! I lost 36lbs and went down 4 pants sizes. Although I didn't start... Read More because of the wedding, starting earlier on made the dress shopping experience SO MUCH FUN! Everything fit me and I didn't leave the store feeling like I still had to lose 10 more pounds! Dawn and the entire team are SO supportive and inspirational. They really go above and beyond to make you feel like you can do anything and most importantly you are worth it! Never felt better and can't believe I finally found something that works. :)
---
A Happy Bride To Be: 17.5 lbs lost in just 4 weeks and still going....
Reviewed on

8/28/2013
Elizabeth D
Often times I can be a procrastinator. I'm the type of person who works best under pressure but when it came to getting fit and ready for my wedding, it was a gamble I should not have taken. I had plenty of time to lose the weight since my engagement period was 18 months... Read More long. With 3 months to go, I was frustrated at myself for not putting more of an effort and time into MYSELF! Until I met my coach Dawn Bauer who introduced me to Isagenix! Dawn was relate-able to me. She knew what it was like to balance time, energy and getting fit when you have so much going on. When I saw pictures of her and her husband, I was in awe. Here is someone in my own neighborhood who is living proof that this works. This wasn't a commercial or touched up photos. Dawn explained to me how the program works; gave me tips and ideas; and signed me up to a private Facebook group with others on the Isagenix program. Here is access to all the information and motivation you need to get started. People starting with you for the first time along with veterans. And the results of these people made you want to it for yourself even more. After Dawn helped me select the products to get me started for my first 30 days, I rec'd my package within the week. It was time to get started! Isagenix may not be for everyone but you won't know until you try. I needed a boost in weight loss and I found it with Isagenix. In my first two weeks I lost 10 lbs while working out 2x's a week. Imagine if I applied myself more! By the end of my 4th week I was down a total of 17.5 lbs. So what's so great about it? It WORKS. I've been on so many diets and pills. I would lose weight in a week or so, then gain it back again. I am happy to say I lost 17.5 lbs and did not gain it back and plan to keep it that way. The plan is simple whether you are juggling a family, career, wedding or all of the above. It teaches you how to eat clean and right. It's helped me make healthier choices. And best of all I enjoy the products everything from its shakes, replacement bars and chocolates!!! I'm now in my second month and plan to continue well past my October wedding day until I lose the weight I want. My bridal consultant told me I need to lose 5 inches in my waist if I want to fit in my wedding dress...well, she will have her work cut out for her when she see's I've lose 10 inches so far. The plan is simple: FOLLOW THE RULES; ASK YOUR COACH FOR HELP and USE THE GROUP FOR MOTIVATION and IDEAS. You can't fail when you have this kind of support. Don't wait- reach out to Dawn and find out how she can help you. You won't regret it!!
---
Lost over 10lbs!
Reviewed on

8/07/2013
I used Isagenix to lose weight for my wedding. I lost about 17lbs on this program. The shakes, chocolates, and snacks are pretty good. You can eat a lot of different foods for dinner and you can snack between shakes on veggies. The water helps to keep you really full all day.... Read More Dawn was extremely helpful with ordering products and she was really supportive and encouraging. She gave me ideas for dinner often. I love the way I looked on my wedding day and I owe a lot of that to Dawn and Isagenix!!!
---
Nutritional Cleansing Changed My Life
Reviewed on

8/05/2013
Julianne M
Not only was Nutritional Cleansing a way to change my body but my whole mindset and health as well. Dawn was an AMAZING coach, with me the whole way to answer questions and cheer me on, no matter how small the matter. Not only did this program help me lose 58 lbs and 114 inches... Read More in a matter of 4 months, but it changed my relationship with food and made me fall in love with feeling healthy. I have never looked back in the 5 months I have been on Nutritional Cleansing and looked and felt my best on my wedding day! Thank you Nutritional Cleansing and Dawn for getting me on the way to the best me I have ever been! When I think back to the girl I was 5 months ago, I don't every recognize myself and I never want to be that sad, depressed girl again. Luckily, I never have to be that person again!! :)
---