Home

It's a Wonderful Life Weddings SA
Details
Civil Union, Commitment Ceremony, Elopement, Interfaith Ceremony, Non-Religious Ceremony, Religious Ceremony, Same Sex Ceremony, Second Wedding , Vow Renewal Ceremony
Buddhist, Catholic, Adventist, Anglican/Episcopal, Baptist, Congregationalist, Holiness, Lutheran, Methodist, Nondenominational, Pentecostal, Presbyterian, Restorationist, Protestant, Christian, Interfaith, Secular, Spiritual, Unitarian
Newlywed Life, After The Wedding, Premarital Counseling, Ceremony, Wedding
Contact Info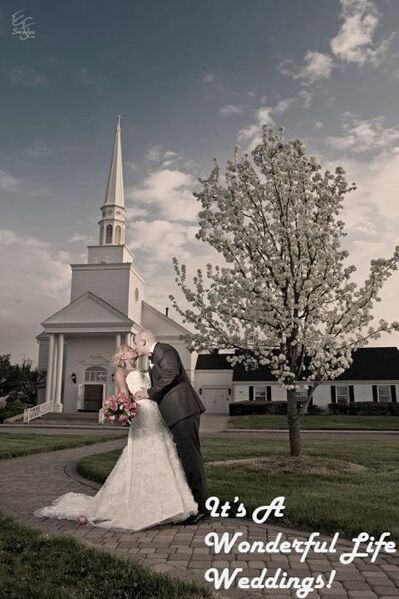 Address
2739 Summit View, San Antonio, TX
San Antonio/Austin Metros, plus the entire Hill Country.
(210) 712-5458
WEBSITE
Reviewed on

7/05/2017
Rebecca R
Pastor David was great! He was on time to the run through and he even came into the bridal room to chat with me right before the ceremony started. He spoke with passion and clarity and kept the guests engaged. He was very flexible with what we wanted to include - right up to the... Read More week before! And he was very relaxed with payment. I would definitely recommend him!
---
Reviewed on

4/13/2017
Hope R
Pastor David did an excellent job officiating my wedding. He went through the ceremony with us top to bottom well beforehand to be sure that we were happy with everything. The ceremony was beautiful also a little different than what I'd heard from other weddings, which made it... Read More more special.
---
Reviewed on

3/20/2017
Brooke A
Words cannot describe how amazing Pastor David is at It's a Wonderful Life Weddings! He was absolutely wonderful in every way and we could not be more thankful for him and his wife Elaine for making sure our wedding ceremony went off without a hitch! Pastor David was incredibly... Read More personable, professional, funny and kind. He made us feel so comfortable throughout the entire process! Our wedding was a beautiful success because of Pastor David!
---
Reviewed on

11/03/2016
Amanda H
My wife and I got married on October 22, 2016 and Pastor David was absolutely amazing. Our vows were exactly how we wanted them and fit us to a T. He's so patient and really cares about you and making your special day unforgettable!
---
Reviewed on

11/03/2016
Natalie C
We got married on September 4, 2016, and Pastor David 100% exceeded our expectations! From our first meeting with him, he made us feel comfortable, and wanted to make sure that our ceremony was exactly how WE wanted it. We got compliments from friends, family members, and... Read More guests on how great he was. We could not have asked for a better ceremony!
---
Reviewed on

10/17/2016
Rachel S
Pastor David did a fantastic job with our ceremony! He was a great speaker and really tailored the ceremony to fit our personalities. We will recommend him to others in the future!
---
Reviewed on

6/17/2016
Hannah M
Pastor David Barger and his wife were so amazing. We did a premarital session with them and they had such great advice to share. Pastor David really formed our ceremony around our wants. He was a pleasure to work with and so kind. We would highly recommend It's a Wonderful Life... Read More Weddings.
---
Reviewed on

5/05/2016
Elaine C
Pastor David Barger of It's A Wonderful Life Weddings did an excellent job with our small, non-denominational wedding ceremony. We wanted a private ceremony for our close family and friends to celebrate our marriage. We raised in different faiths and do not practice a common... Read More faith today so we asked for a non-denominational ceremony that would be rather short. Pastor David delivered on all counts. He was professional and knew exactly what we were looking for. And when we had trouble with our music at the last minute he even came through with music on this iphone for us!
---
Reviewed on

10/02/2015
Debra C
Cannot say enough amazing things about our pastor David Barger! He took our own ideas and made it into a wonderful ceremony we will treasure forever!!!
---
Great Officiant
Reviewed on

8/29/2015
Amanda L
My husband I and contacted David to officiate our wedding. We do not belong to a church and did not want the service to be overly God-related, and David did a great job accommodating our needs and the wedding ceremony was everything we wanted it to be! He does offer religious... Read More ceremonies if that is what you want. We met with David a couple times before the wedding, once to discuss our needs to see if he was the right fit, and the second time to do a premarital counselling session. David is not a licensed marriage therapist, but he brought up great points for us all to discuss, which we found very beneficial. Overall, we had a very good experience with David and It's A Wonderful Life Weddings. We would highly recommend him!
---
Reviewed on

8/28/2015
Lindsay G
From the moment we met David and his son Truemon, we knew they were the perfect fit for us. Truemon officiated our wedding and did such a great job!!! He fit in so well with all of our family and friends; I felt like we'd know him for ever!!! Almost like he was there as a friend... Read More :) Such a great feeling. Wold recommend Truemon to anyone!!
---
Awesome officiant!
Reviewed on

3/31/2015
Andrea R
Pastor David Barger was a wonderful officiant! My husband's family is Catholic and I was raised Presbyterian, but neither of us are practicing any form of Christianity. We wanted something religious and short. The pastor's "Catholic Lite" ceremony was perfect for us! He quickly... Read More sent over a generic ceremony outline and we modified it to fit our needs. Pastor David is very passionate about his work and it shows. I would highly recommend his service to any engaged couple!
---