Home

It's Your Party, Events & Weddings
About this Vendor
Your Day ~ Your Way!
Whatever the circumstances, It's Your Party! Events & Weddings is here to make your wedding extra special. We care about making your wedding the best possible experience for everyone involved. We take care of all the small, tedious details and arrangements so that our couples can focus on the important stuff. That's why we make an effort to understand your exact needs, so the wedding you imagine is the event you'll get. We're here to make sure your wedding day will be a surefire hit.Contact us today and see what we can do to make your event beautiful, successful, and ultimately less stressful for you. We offer competitive rates and work with the best vendors and venues in the area, guaranteeing an unforgettable event.
Details
Ceremony, Cocktail Hour, Reception, Rehearsal, Wedding
Destination Wedding Planning, A la Carte Wedding Planning, Budgeting, Day-Of Coordination, Full Service Wedding Planning, RSVP Tracking, Planning

Contact Info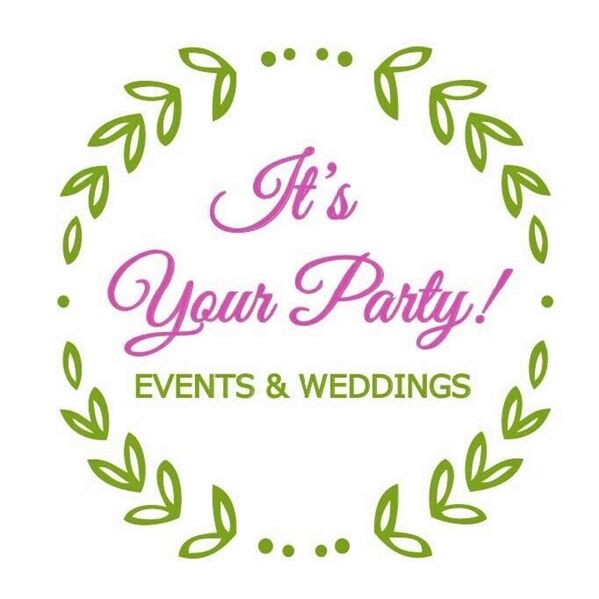 Reviewed on

5/15/2017
Mandy M
Jane and Beck make magic. Our wedding was perfect. Jane makes sure to think of everything. Additionally, they are wonderful with coming up with ideas to make things special while still maintaining your budget. As a bride, it was very important to me to have the day go smoothly... Read More with no stress, and that's exactly what Jane and Beck made happen for me. I didn't have to answer one question or lift a single finger. I was able to enjoy the day and be in the moment the entire time. I would highly recommend their services.
---
Reviewed on

5/10/2017
Tamara N
There aren't enough words to say how thankful, how truly blessed I am to have come across the ladies at It's Your Party, Events & Weddings. Ms. Beck and I bonded way before my planning even started. I initially had contacted a vendor and was planning my wedding when I found out... Read More she would no longer be available. I ran across It's Your Party while browsing online and noticed a familiar face. Of course I called Ms. Beck and she immediately agreed to see me to discuss what I needed. Everything was going smoothly and then the date of the wedding had to be changed twice. It was at the final change we discovered our wedding coincided with another wedding. These ladies handled everything so professionally and assured me that all would be well. This is when I met Ms. Jane. She took over and was with me til the end, keeping me calm thru it all when I thought I was going to lose it! LOL!! Thank you Ms. Jane!! These ladies are truly AMAZING!! Very courteous, very organized and very punctual. They have great input and advice on things because they've been in the business for a while and the passion that they have for it shines thru. If there is anybody in the Abbeville, SC area or surrounding areas looking for a great planner for a special event, I recommend It's Your Party, Events & Weddings. You can't go wrong with Ms. Jane and Ms. Beck. These ladies are like mothers to me now. If I could give them 5 more stars I would!
---
Reviewed on

10/26/2016
Allison N
The ladies at It's Your Party are absolutely amazing! I don't think I could have made it through the wedding planning without them. They had a lot of great ideas on certain aspects of the planning. Beck and Jane are great to work with and are willing to go the extra mile for... Read More the bride for her big day! If you have a wedding or a special party to plan, call the ladies at It's Your Party, you will not be disappointed! I am so GLAD I did!
---
Reviewed on

9/20/2016
Erin S
I have recommended Beck and Jane to so many people. They were a life saver for me, and they made sure our big day was perfect!! Love these ladies!
---
Reviewed on

7/14/2016
It's Your Party did a wonderful job as my month-of wedding planners! Beck worked with me closely to make sure everything was just as I wanted. She made helpful suggestions and went out of her way to make sure everything ran smoothly on the wedding day. I highly recommend It's... Read More Your Party for your wedding or special event planners.
---
Reviewed on

10/31/2015
Beck and Jane were amazing!! They do all the thinking for you on your wedding day so you don't have to! My mom was especially glad to have them! They communicated often leading up to our big day, which is very reassuring for a busy bride. All you have to do is sit back,... Read More relax, and have fun and know that they will take care of the rest.
---
Reviewed on

10/15/2015
Jane and Beck were amazing at keeping me calm from days before my big day through by big day. They were both incredible in helping me get the right vendors arranged and making sure everything went smoothly. They are wonderful, cheerful ladies and we enjoyed having them as our... Read More wedding planners. Many laughs, a few tears, and lots of joy was shared.
---
It's Your Party is great!
Reviewed on

4/08/2015
I don't know what I would have done without Beck and Jane! They handled everything, but made sure this wedding was exactly like my daughter wanted. They took all of the pressure of planning off of me, called caterers, venue people, florist, etc. and met them with me. They knew... Read More all of the right questions to ask. I was able to enjoy the day of the wedding, knowing all the details were in their capable hands. I can honestly say they are the best and easiest to work with.
---
Wonderful!
Reviewed on

10/31/2014
Our sincerest thanks for all your help with our wedding. Everyone had a great time. I'm pretty sure my mother's friends are still talking about it. It was wonderful!
---
Relieved My Stress for the Big Day
Reviewed on

10/29/2014
Olivia H
I worked closely with Jane for Day-Of coordinating and reception preparation. I had mostly gotten all of my vendors together already, and just needed someone there to help everything run smoothly, and It's Your Party was perfect for that. The most important thing for your... Read More wedding day is to feel like everything is under control and that you don't have to worry about a thing, and that's how i felt. The price is fair, communication was very good and timely, and It's Your Party truly wants the day to be about what you envision as the Bride, which is what you need in any event coordination but especially on your wedding day. Originally i was not sure that i was going to use a Day-Of coordinator, but i am very glad i did.
---
Wonderful Weekend
Reviewed on

10/28/2014
What a wonderful weekend! Thank you for helping to make it that way.
---
Very Professional
Reviewed on

10/28/2014
I have known these ladies for years and felt very comfortable working with them. They work with others well and are very professional.
---
Highly Recommend!
Reviewed on

10/27/2014
Beck and Jane are absolute dolls to work with!! They coordinated our wedding reception and there is simply no way our reception would have been anything close to what it was without them! I felt like they got in to my head and saw our vision for the reception because everything... Read More was exactly as we envisioned! They were super flexible, professional, and eager to make our day exactly what we wanted! These ladies are the best!
---
amazing
Reviewed on

10/16/2014
I know that Beck and Jane along with their wonderful staff made my wedding perfect. They know how to stay on top of everything to help with stress and they do an amazing job at everything. Not just with the best food but the passion and care they give me and my family knowing... Read More everything will be fine and it was more than that it was wonderful. I wouldn't want anyone else you have best food best experience and best all around on everything. Thank you all so my love Martha
---
Wedding Planners
Reviewed on

9/29/2014
Tara C
There's no way we would have been able to pull off our perfect wedding without all of their input, guidance, etc! They handled all of the day-of setup and dealt with the vendors, so we were able to relax and focus 100% on our special day. Can't thank them enough!
---
Exceptional Service
Reviewed on

7/24/2014
Jane was awesome! It was difficult to pull everything together planning a wedding from 2.5 hours away, she helped keep everything organized. We had our wedding at a home we rented, where we were staying with both our families for a long weekend- it was hectic to say the least!... Read More Jane kept me calm, and made sure everything was getting done even when I needed to take a moment away to keep my sanity! Communication before our event was great, we sent photos back and forth for ideas, and she came up with things I would have never thought of! When I sneaked a peek at everything from the deck before guests arrived was one of the best moments of the weekend- it turned out exactly how I pictured it! You can tell she loves weddings and working with her couples!
---
It really is YOUR party!
Reviewed on

7/07/2014
By using It's Your Party wedding and event planning services, it really is YOUR party. During the planning stage, other persons in the wedding party would make suggestions, but Jane of It's Your Party always deferred to me, the bride. She ensured that every decision was mine... Read More and made amicably. Jane also provided excellent ideas for decorations, ceremony flow, and was beyond helpful on the day of the event making sure everything went smoothly. If there were any issues or 'fires to put out' I was never made aware of it. Everything was handled for me and the day went off without a hitch. I would recommend It's Your Party 100% for your wedding or other special event.
---
Wonderful Experience
Reviewed on

7/05/2014
Stefanie K
I can't say enough good things about Jane and 'It's Your Party'! I had a wonderful experience planning my wedding with the help of sweet Jane and because of her, I had the most perfect wedding day. Jane was by my side every step of the way, and no detail was left undone. To top... Read More off an already incredible evening, Jane left my husband and I the sweetest surprise in our room after everything was over. Jane's kind heart, creativity, hard-work, and patience make her the perfect wedding planner. Don't hesitate to use It's Your Party!!
---
Great Service
Reviewed on

6/19/2014
Beck and Jane were fantastic to work with! I lived 3 hours away from where our wedding was going to be but Beck and Jane did such a good job of staying on top of everything and communicating with me about the plans. They both went above and beyond to ensure that our wedding day... Read More was exactly what we wanted it to be. Not only are they great at planning and coordinating, but they are awesome decorators!! They set up our entire reception and I couldn't have done it better myself... it was perfect! On top of being wonderful and sweet people, they are very professional, knowledgeable about weddings and party planning, and very affordable. I would highly recommend their services!
---
Meet The Owner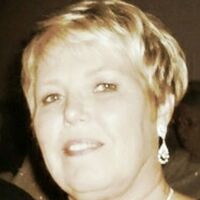 Jane White
I believe that every special event deserves to be stunning. With this philosophy in mind, It's Your Party! Events & Weddings was founded in 2006, and have since gained many valuable connections with industry-leading experts and vendors. As a former teacher, I have always had a deep passion for organizing and planning. I have found that skills for organization and details used during my teaching career are also skills that are important in the wedding planning business. I'll work day and night to guarantee that your event is unforgettable.