Home

J. Anne Photography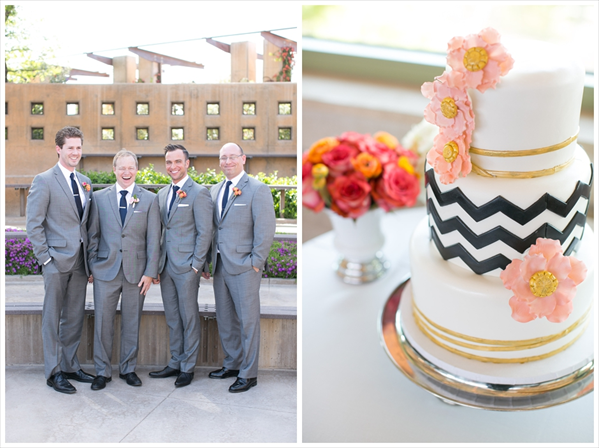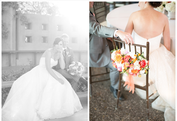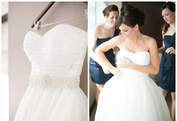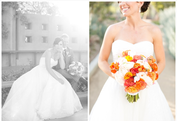 About this Vendor
j. anne photography takes a fresh and contemporary approach to capturing the personality of your wedding day. j. anne could be described as bright, clean photography with a sprinkle of whimsy and a dash of photojournalism.
Details
Digital Files, Second Shooter Available
Contact Info

Las Vegas, NV
Las Vegas / Henderson
Breathtaking
Reviewed on

1/20/2014
I was going through Jodi's website and blogs and saw all these beautiful words describing weddings and brides, so I'd like to turn the tables and share my thoughts of her. Though I'm not sure I can ever make her justice. Your wedding is one of those special occasions where... Read More photos are instrumental on helping you remember just how special it was. We chose J.Anne Photography to document the day. Paul and I decided to elope in Las Vegas, with only my mother and his brother attending, so it was instrumental to capture the moments and share them with our family and friends, so they too, could feel as if they were there. Jodi has blown me away with her vision!!! Her photography is a level up on breathtaking but nothing equates her character. I am lost for words and adjectives to describe her personality. I have said this to Jodi but would like to share it with everyone: had not one photo turned out nice (definitely not the case), I would have still been glad to have her as my photographer. She is the greatest decision we made when it came to our wedding vendors. She is not only a genuine creative soul, but also a lovely lovely person. She made me feel at ease, and corresponded with me for months in the lead up and post wedding. She made me laugh and we talked about random subjects. She consoled me when the storm cancelled our wedding day and offered her assistance in rebooking all other vendors for a later date. I have never seen anything remotely close to Jodi's whimsical style of photography. Her passion, and originality is unmatched. She documented our day in art form and captured traditional and candid moments of our wedding; everyone who has seen the photos felt like they were present at the wedding. Jodi, never once made me feel like I was posing for a photo, she's an illusionist who tricks you into a conversation, walk or a hop to capture just the right emotion. Janelle her assistant photographer was an absolute pleasure to work with. She is very friendly, funny and sweet, and I can see why these two work well together. I am immensely thankful for Jodi and would refer her to anyone looking for a unique wedding photographer to create beautiful memories and a legacy for your offspring. I am glad and honoured to now call her a friend.
---
I LOVE Jodi!
Reviewed on

5/16/2014
Mikayla B
I met Jodi through a friend who used Jodi as her engagement/wedding photographer. I fell absolutely in love with my friends engagement pictures and when I got engaged, I wanted mine to be just as beautiful. My fiancé and I met with Jodi for breakfast and decided that she was the... Read More perfect fit for us. We do not live in Las Vegas and I was nervous about the communication aspect because I didn't want anything to fall through the cracks. Jodi asked for descriptions of our outfits and when I told her, she offered her advice on colors and accessories to make the pictures unique and tailored to our personalities. Our engagement pictures turned out to be amazing and we had the time of our lives that day having our pictures taken. We wanted to make sure that my fiancés daughter was in some of the pictures and although Jodi 'warned' us that she was not a family photographer, those are the pictures that our families fell in love with. Although our wedding was a year out from our engagement pictures, I got emails and texts from Jodi asking how planning was going and if there was anything she could do to help. She really went above and beyond as a photographer and gave advice to all of my questions. We were provided with a very detailed timeline of what was going to happen on our wedding day. I felt that Jodi had complete control over what was going to happen and she did. We actually ended up being early or on time for almost all of our scheduled picture times. I had one 'bridezilla' moment when our family pictures could not be completed before the ceremony due to family arriving late. Jodi was the sweetest and calmed me down almost instantly by telling me we had plenty of time for pictures between the ceremony and rehearsal and not to worry. Then we got our pictures and OH MY GOD are they amazing! We ended up with 1300 edited pictures and we are simply amazed by the details that were captured and the quality of the pictures. I look at them every day because I am so happy with how they turned out. Jodi also has a blog where she posts pictures along with her comments and thoughts of the day. I got tears in my eyes when she blogged about our wedding day because she can contribute a different point of view of most people by being 'outside' the wedding. She even sent me multiple texts checking up on me and cheering me up when my grandpa passed away two weeks after the wedding. To say we had a great photographer is an understatement. Jodi gets to know each and every one of her clients whether it is through email, text messages, Facebook, her blog, etc. She really puts forth an effort to know your 'style' and what direction you want your wedding to go. I may not work with Jodi again (although she will always be our first choice as a photographer) because we do not live in Las Vegas, I know that we can always keep in touch and check in on each other!
---
Became a friend
Reviewed on

7/19/2013
Amy R
There is not enough time or space to say how wonderful Jodi is to work with! The turnaround time on both on engagement photos and wedding photos was impressive. The quality of our photos was magnificent. By the time of the wedding she knew almost everyone's names and treated... Read More them as her own family. Her personality and character are what make a joy to be around. We couldn't have asked for a better person to spend our wedding day with. One of my bridesmaids has already booked Jodi for her wedding next spring because she was so impressed with out photos and fun it is to work with Jodi.
---
No words!
Reviewed on

10/30/2014
Megan S
There are are no words to describe how much we love Jodi and her photography! She is simply amazing! I saw a friends engagement photos and immediately started stalking Jodi online until I got engaged. I got quotes from a few people but only met with Jodi in person. My mom was... Read More nervous to go with the first one we met, but as soon as our meeting was over, without even talking with me alone, my mom asked Jodi how much of a deposit she needed. She isn't just your photographer she's your friend! You spend a lot of time with your photographer on your wedding day so you better like them! The words stunning, amazing, and incredible don't event begin to describe her photos. Jenealle her photo assistant is equally amazing! I had a videographer who I added last minute and was super annoying on site, but Jodi just worked around him to make sure she got her shots.
---
One of the Best Decisions I Made
Reviewed on

9/25/2014
Britni S
If you've checked out Jodi's work and are loving the style of photography she does, JUST BOOK. Rework budget if needed, give your fiance those puppy-dog eyes, and make it happen. I promise you won't regret it. From a professional side, Jodi is fully committed to her clients.... Read More She is a mother of three and jokingly told a group of her brides one time about how one of her kids had an ER visit after busting his chin open at the playground - but quickly added "that isn't an emergency in my world." Six months later, Jodi stayed true to her word as her grandfather passed away the week of my wedding. She text messaged me and said "you might see some sad Facebook statuses coming but don't freak out - I'm still shooting your wedding." As a bride, there is no price-tag that can be put on that level of commitment. Throughout the process - from our first meeting to now, as I wait to get my photos back from the wedding - Jodi has had open and consistent lines of communication. She's been available via email, text, phone call, Skype... anything and everything! I had a destination wedding and work a demanding job, so this was SO helpful for me through the planning process. Jodi has been timely and organized, working closely with my wedding planner to make sure they were aligned. The quality of work speaks for itself and if you've taken one look at her portfolio, you can tell that she's the best in the biz... but I'll say it anyway: her work is fantastic. Now, on a personal level - there's not much to say about Jodi that hasn't already been said. You will feel an immediate sense of comfort with her and all those jitters (whether they be about getting in front of a camera in general or getting dressed for the biggest day of your life) will disappear. She is funny, generous, and kind - someone you'll want to hang out with even if she's not snapping photos. She has a great attitude that makes her the best type of vendor you can imagine working with for an event that can sometimes make you go crazy. If we could do it all over again I'd hire Jodi again in a heartbeat!
---
Jodi is the best!
Reviewed on

6/02/2014
Hilary S
The minute I sat down with Jodi to discuss my wedding I knew she was going to be amazing. She loves her brides and goes above and beyond to truly deliver you magic. Our engagement photos were beautiful and our wedding photos out of this world! Jodi is professional and knows how... Read More to run the show. We had many personalities to manage at our wedding and she did so perfectly and professionally. Janelle, her second shooter is an excellent addition and together the two of them are an unbelievable team. I would recommend Jodi to anyone.
---
Best Wedding Photographer
Reviewed on

5/20/2014
Amy L
Words can't describe how breathtaking my wedding photos came out by J. Anne Photography!!! She is so talented and creative with each and every shot, and doesn't miss a moment. She made me and my husband feel so comfortable to work with and we wouldn't have wanted to work with... Read More anyone else but her on our special day! Her work is priceless and unlike anyone else, so if you want to get the best photos on your wedding day I would highly suggest booking J. Anne Photography!!!
---
Beautiful pictures, wonderful person
Reviewed on

5/16/2014
Marina R
Jodi is as talented as she is kind and patient. She works with brides to make sure that their vision is brought out in each photo, and that even the shyest of brides feels comfortable and beautiful. She became a friend to me and a vendor I can brag about and recommend with 100%... Read More confidence (in fact, I already have brought a bride her way.) Also important to note her second shooter, Janelle, who is also a beacon of talent. If you want professional, incredible photos from your wedding (and engagement), Jodi is the only way to go.
---
The Best Photographer in Vegas!!!!!
Reviewed on

5/09/2013
Leana S
My best friend asked me to help her choose a photographer for her wedding, because I am a professional wedding photographer myself. As a bridesmaid in her wedding I could not do the photographs for her, so we set upon finding a great photographer in Vegas. I am sure we... Read More looked at EVERY photographer in Vegas. Seriously!! I admit I have high standards being a photographer... but I was shocked at how difficult a time we were having. If they were friendly and professional, they were unskilled. If they were decent photographers, they were rude! THANK GOD I finally found Jodi!!!!!!! I stumbled across her website while searching earnestly for my friend. From the first contact with Jodi, she was sweet, so open and friendly, ready to answer any questions I threw her way, and not in the least- So so so talented. Very professional and also a genuine person that is fun to be around. Her photographs are AMAZING!!! PRETTY!!!! PRETTY!!! Her photographs are just beautiful. They are fresh and modern, soft and inviting. Her style is very romantic and feminine and very unlike other photographers we saw in Vegas. The entire set of photos from Gwen's wedding are amazing, start to finish. Her reception shots are GORGEOUS and the lighting is so pretty- not something you see very often! She took sunset photographs of the couple that just blew my mind, so sensual and ROMANTIC! Her second shooter also took some amazing photos! I am very impressed with the two of them as a team. Jodi is very professional, directive, and she definitely knows what she is doing! She organized us silly bridesmaids for photos very well and kept everyone on track in terms of time. That is so important as a photographer! I thought she did a great job of giving us direction and staying focused. If you are looking for a photographer for your Vegas wedding- 1. BOOK JODI Book her now!!!!!!! 2. What are you doing? Book JODI!!!! now! 3. She is a hugely talented photographer 4. Her photographs are beautiful, timeless, and flattering 5. She is fun to be around, professional, and just plain cool 6. The photographs are all you have to remember the day- choose not based on price but on talent! This is where you want to invest in your wedding!!! 7. And last- BOOK JODI! You won't find anyone better in Vegas. Period.
---
Beyond my expectations
Reviewed on

11/07/2012
Ashley C
Jodi exceeded our expectations as a photographer. She made unique gestures before the wedding to make us feel special. Particularly, memorizing all the members of the wedding party and family. And when my grandmother appeared on an iPad for the ceremony she knew exactly who she... Read More was. We had a very tight schedule on the day of the wedding and with a first look planned, her organization skills and assertiveness kept us on schedule but we still got all the photos! At the reception she had an iPad, so some of our guests could see some of the photos in the making!
---
Talented! Goes above and beyond!
Reviewed on

10/02/2012
Tiffany R
Jodi Anne is the most talented photographer I have met! She captured just the right moments for our engagement and wedding! I love that she is so detail oriented and organized. She communicated with us frequently from the point of engagement until the wedding day. The day of the... Read More wedding, she made everything so easy and made sure everything was done on time! I would highly recommend her!
---
Las Vegas Wedding
Reviewed on

9/20/2012
Dagmara L
AMAZING!... I had the time of my life on my wedding day. I found Jodi by fluke, but it was meant to be! When I saw her website I knew she was the one. She is a beautiful person inside and out and she KNOWS what she is doing. We had a recpetion at Caesars Palace and a nice suite... Read More for Jodi to take pictures of. She caught everything I wanted. We went out on to the strip and took pictures in certain spots that she knew were going to come out BEAUTIFUL! She spent over an hour with my husband (then fiance) on the phone in Toronto to recognize what we want and ask about how our day is to run so SHE can come up with a schedule for us and help run the day. It was such a great time and when we got home from our honeymoon the pictures were ready. I did not expect what I got and I sure would recommend her to anyone. Feel free to add me on FB to see some shots of what she took!
---
Send Message