Home

J. David Jewelry
Details
Engagement Rings, Wedding Rings

Contact Info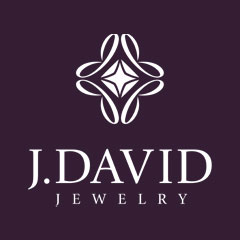 Reviewed on

12/10/2016
Megan C
The employees at J David are absolutely phenomenal! They are there to help you in any way and it never feels like you are just a dollar sign. They give what to me feels like honest advice and make you feel taken care of. My fiancé and I got both my engagement ring and both... Read More our wedding bands at this location, and I would recommend them to anyone. Frank even told us that he felt compelled to give us both Qalo rings - for no charge. I almost cried!
---
Reviewed on

9/27/2016
Deanna P
I love J. David and all of it's employee's! They helped my husband with my breathtaking engagement ring and got all my jewelry sparkling like new the day before the wedding! They are so helpful and friendly, if you're looking for a Jeweler, J. David is the best place to go!
---
Helpful salespeople
Reviewed on

5/21/2015
Ashley C
My now-husband went to J David to pick out a beautiful emerald stone for my engagement ring, and we both worked with mainly with Crystal (also Brianna) to pick out a band for the engagement ring as well as a wedding band for me. Both ladies were so friendly, helpful, and... Read More patient as we labored over the many decisions. We are both very pleased with J David and will certainly turn to them first for any future jewelry needs. (It wasn't related to our wedding, but they did a great job custom-making opal necklaces for my husband to give to me, his mom, and sisters for Christmas.)
---
Beautiful Rings & Friendly Staff
Reviewed on

12/03/2013
Ashley M
My husband did a great job picking out my engagement ring. We went back to J. David and they really helped with the price of the custom pink and white wedding band. Crystal was awesome and even helped me pink out some 2 strand crystal bracelets for my bridesmaids and even a 5... Read More strand for myself.
---
Amazing!
Reviewed on

7/16/2013
Cathryn A
Perfect in every way! Beautiful jewelry, great price and impeccable service. Ask for Crystal. She treated us like royalty!
---
wedding rings
Reviewed on

6/28/2012
Andrea R
Frank and Crystal made my ring choice seem easy! I was so stressed trying to design my husbands band to be as unique as he is...but Frank asked the one question I was never asked at other stores..."What is HE like?" He listened to me describe my soon-to-be and came up with a... Read More plan that turned out to be the perfect match for my man! And they continue to be helpful in maintenance issues and still treat me with concern and even ask about the wedding...and LISTEN with compassion! I could not say enough about everyone at this store. They make you feel like family! I will never go anywhere else....and believe me, I tried every company first! They turned my biggest worry into my greatest joy. :)
---
My ring
Reviewed on

1/19/2012
Sarah B
The staff at J David are wonderful people. Joel worked extremely hard to personally ensue that my ring was perfect! I seriously have never seen a more beautiful ring, and I would reccomend these guys to anyone. They really made our day special, and have continued to take care of... Read More us even now!
---
could not be better
Reviewed on

10/13/2011
ryan k
was just amazing and a pleasure to work with. from planning to designing to delivery was such a blessing! Thank you to everyone at J David!!!
---
great customer service
Reviewed on

3/21/2011
Joanna O
Although the manufacturer sent the wrong ring back after being sized, the employees at j David were quick to fix the situation and made sure everything came back right and on time.
---
Carmens and Randalls wedding
Reviewed on

1/26/2011
carmen p
Joels staff was attentive, patient and very knowledgeable about diamonds. The engagement ring is tastefully beautiful and the wedding ring was well matched. Not only was the wedding ring special ordered because of my small ring size, but it was tweaked to fit against and around... Read More my completely unique antique style engagement ring. They then added at least twelve diamonds to the wedding band that made it sparkle and pop. The craftmanship was beyond reproach. Joels staff was professional and understanding. Great Christian people. Love doing business with them. The sales staff was not pushy. There were lots of choices and the staff took the time to find out what I really would like. Because of this we are happy with our choices and we look forward to doing business with them again.
---
Our Rings
Reviewed on

10/10/2010
Rebecca H
When my fiance and I first discussed becoming engaged, we decided we would spend a good part of our budget on jewelry (and pictures) because we'd have them for years to come. Neither of us had ever shopped for diamonds, engagement rings, or wedding bands. The service at J.... Read More David stood out by far with comparable prices to other stores we checked out. Brenda spent over 2 hours with us the first time we went in, patiently explaining the 4 C's and allowing me to try on lots of different styles. My fiance picked the center stone and surprised me with a custom ring that we both worked on with LOTS of help from Frank. Everyone there was very kind, helpful, and made us feel very comfortable with our questions and concerns. We love our jewelry and wouldn't go anywhere else.
---
Amazing service!
Reviewed on

8/16/2010
Kali R
My husband went in with a price in mind and they showed him only rings he could actually afford! They designed a perfect ring for me and helped me order his as well. They are all about customer service! Wonderful!
---
Excellent Service
Reviewed on

8/09/2010
Somer J
The people at J David are warm and friendly. They helped my husband pick out the engagement ring and then we went back and had Frank custom build the wedding band. It was a wonderful experience, all the way through the process.
---