Home

J Wilkinson Co Photography
About this Vendor
Fine Art Film Photography: J Wilkinson Co
Professional Fine Art Film Photographer, Jeanann Wilkinson, has over 25 years experience capturing people's most special moments! She's photographed hundreds of weddings over the years locally and worldwide. Her work has received many awards and featured in publications. Book her for your wedding!
Details
Documentary, Editorial, Fine Art
Contact Info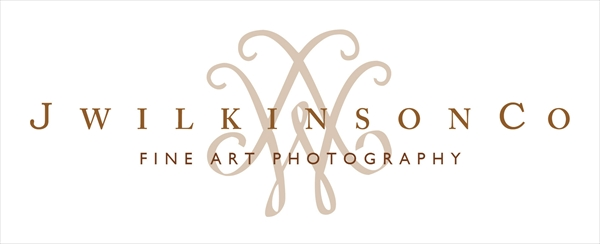 Simply Amazing
Reviewed on

7/24/2014
Where to begin!?!? Jeanann ("JW") is absolutely amazing! She was with us every step of the way...from engagement photos, bridal portraits, to the wedding day! Her open and loving personality is contagious and she makes you feel extremely comfortable (even for me, I don't love getting in front of a camera). She takes the time to ask questions to know her clients to produce exactly what they want. Since she has been around her fair share of weddings, we found her advice and ideas invaluable. She created our Save-the-Dates with our engagement photos and designed our wedding guest book (also with our engagement photos). JW helped us set the ceremony time (outdoor wedding...lighting is crucial), wedding day itinerary (to make sure there was enough time for photos), and even guide us on which flowers are not only beautiful in person, but photograph well. We honestly could not have done it without her! She was so willing and able to accommodate to our busy schedule and pulled off an extremely tight bridal portrait deadline. We are so blessed that JW and her team (the amazing, Stacia) were part of our wedding. Following in the same path as all of her other clients/friends, we look forward to her being our future family photographer and our life-long friend!
---
Amazing!
Reviewed on

10/22/2014
Matt M
Jeanann was with us every step of the way - from engagement photos, bridal portraits, to the wedding day. My husband is very shy and Jeanann made him feel very comfortable - he actually had fun taking engagement pictures! Jeanann and I had a blast taking bridal portraits. She thinks outside the box and we took pictures where no one else would think of...They turned out beautiful! Everyone at our wedding wanted to know who took my bridal portrait and where we took them. Jeanann is so much fun to work with, she loves her job and is an amazing photographer. All of my northern bridesmaids wished they had known about her when they got married. Every moment of our experience with Jeanann was outstanding and we can not wait to see our wedding pictures.
---
Timeless and elegant photographs
Reviewed on

10/16/2014
I should preface this review by stating that I am EXTREMELY picky and always seek out the best. So, if you are looking for an extremely hard working and talented photographer to capture your special day look no further. Countless people have asked me who took my bridal portraits because they are so BEAUTIFUL. She uses multiple types of cameras during your event in order to offer different angles and point of views. After your photographs are taken she uploads them to a website for prompt viewing. The photo viewing website is very easy to use and navigate. She isn't an "in your face" photographer. She easily blends into the background to take candid photographs. If you have any special requests she listens to them and makes sure she executes them. I now know why everyone uses her because she IS the BEST.
---
Reviewed on

6/25/2015
Joy L
Jeanann is the absolute best photographer hands down (Although, I don't think that title does her justice...she's an artist in every sense of the word!) She made my wedding so much better just with her presence. She takes the time to know what you want and captures every moment perfectly! I loved every moment spent with her and cannot wait to work with her again. If you're thinking about using her services for your special day and events - don't think twice. Just call her! You will not regret it!!!
---
JWCo
Reviewed on

4/14/2015
katherine t
Our wedding was March, 21, 2015 in San Antonio Tx. We hired Jeanann after hearing and previewing how wonderful her work was. From our first consultation, and even up until now, Jeanann has been great. She is SO much fun to work with and really puts you at ease doing what she does. When we had our initial consultation, she asked for my ideas and really wanted to get a feel for what I had envisioned for our wedding... She just listened and she got it right. She never pushed any of her own ideas or thoughts on us and really stayed true to what we wanted. Jeanann did my bridal portraits in January at the St. Anthony hotel and eventhough I dreaded having to take pictures for several hours, I couldn't have had a better time working with her. Some of my portraits were even showcased in a popular wedding blog (Style Me Pretty)..... Her work is truly phenomenal! My husband and I really wanted our guests to have a great time and didn't want our wedding party to get sucked into hours of group photos. Jeanann asked me before hand what group photos she needed to get and we knocked them out quick and painlessly! My husband and I did a first look before the ceremony. It was very private and intimate. Then we did our group photos before the other guests arrived. Jeanann suggests this and I don't think I would have done it any other way. Having the time alone with my husband before our guests arrived was so special. It was also great not to have to take photos after the ceremony.... We were able to start mingling and having fun with our guests right away. Not only is Jeanann a great photographer, but she takes the time to get to know her brides on a personal level..... She understood what we wanted and executed it beautifully. Her personality is so much fun, she is such a blast to work with! Her work speaks for itself, but it was great making a new friend in the process. Thanks to Jeanann Wilkinson and Co for capturing our wedding memories and making it such a great experience.
---
Jeanann Wilkinson
Reviewed on

10/19/2014
I have known Jeanann for many years and always choose her whenever I need a photographer. She has such a fun and vibrant personality and it is always a pleasure to work with her. She is always able to capture the personality of whomever she is photographing. She has such fun and creative ideas. I have many friends who have used her and have only great things to say about her!
---
Absolutely amazing, gorgeous pictures!
Reviewed on

10/05/2014
Jeannie M
I don't know where to begin to describe how amazing Jeanann's photographs are! She is a true artist, capturing special moments and emotions on film so they are forever preserved. Jeanann was our photographer from start to finish for my daughter's wedding, from the engagement pictures to save-the-dates, to the breathtakingly beautiful wedding photos. There are literally hundreds of photos, each one more special than the last. And the silk box with all of the wedding pictures is so beautiful. Even now, nearly a year later, I look at the pictures of the day and can feel the joy and happiness that surrounded us. I can't imagine trusting anyone else with a once in a lifetime event -- there are no do-over's for your wedding! She's not only a fabulous photographer, she's also a wonderful person to work with, someone who gets to know her clients and truly cares about their special day. Every moment of our experience with Jeanann was outstanding and the results are picture perfect!
---
Gorgeous film photography
Reviewed on

10/04/2014
Miriam G
For couples who want truly high-quality photography, Jeanann is an absolute artist. She does traditional film photography, not digital, which means that your photographs will look absolutely stunning in a printed album or in a frame - even the best digital photos can't compare when they are printed. The process might take a little longer, but the results are so worth it. Jeanann worked with us to do an engagement photo shoot in addition to our wedding in San Antonio, and I am sure that the photos that resulted will be classics in our family for decades to come.
---
Award Winning Photographer
Reviewed on

9/11/2014
As the Mother of the Bride, I knew that our priority was to capture the lasting memories through photographs! Jeanann was a dream to work with! She photographed the engagement sessions as well as the wedding day and worked very hard to make everyone feel at ease and comfortable in front of the camera. She truly listened to our concerns, ideas, and opinions. We now have the most beautiful portraits I've ever seen to last us a lifetime! She's outstanding and a JOY to work with. My advice is to contact her as soon as possible because she books up quickly with assignments not only in San Antonio but all over the World!!
---
Best Wedding Photography
Reviewed on

9/11/2014
Jeanann is THE best photographer ever!! She makes you feel at ease and comfortable. It matters to her that you look your best in the photographs...that you look beautiful! Photography has to be made a priority, because in the end the photographs are what you have left to enjoy and re-live the occasion by! One of the reasons we chose Jeanann was because she uses film. She is one of the few fine art film photographers left.
---
Great photography
Reviewed on

9/10/2014
Sarah E
Jeanann is great at her job and really awesome to work with!!
---
Jeanann is the best!!
Reviewed on

8/22/2014
Cassidy R
I'm not fond of being photographed, but Jeanann made it fun and comfortable! She is very personable and professional. Beautiful finished product-I would highly recommend her.
---
Amazing!
Reviewed on

8/20/2014
I have been a client of JWilkinsonCo for several years now, as Jeanann has done portraits of my sons and our family since 2004. We finally had the privilege of having Jeanann photograph a wedding five months ago for my son and his beautiful bride...the first wedding in our family! As you can see from her website her work is beautiful, and since this would be one of the most important events in our lives, we only wanted JWilkinsonCo to capture this momentous occasion for us! We were thrilled when she said she was available and would travel to Dallas to do the wedding! In what can sometimes be an emotional and nerve-wracking time, her relaxed presence was so calming to us all. Her joy and humor help everyone relax and enjoy the process. She can have everyone laughing, but can also capture the most intimate, beautiful times that you wouldn't have known even happened, if not for her view through the camera lens. She has the gift of making others, even the very shy, feel very comfortable and also makes one look and feel photogenic in the moment! There are many photographers to choose from, so I would urge you to think about the qualities I described about Jeanann (JWilkinsonCo) above...those are what made our experience so special! Our pictures are amazing! What a blessing to have worked with Jeanann!
---
Love J Wilkinson Co
Reviewed on

8/19/2014
I have had the pleasure of working with Jeanann several times and her work has always been amazing! When I got engaged the first thing I did was call and check Jeanann's availability before booking anything else. I knew that was the one thing that I MUST have. Her beautiful pictures. Her personal touches and love for her job make working with her fun and easy. Anytime my family has an important event Jeanann is there to capture our priceless memories on film. Thank you J Wilkinson Co!
---
Memories for a Lifetime!
Reviewed on

8/10/2014
Lauren K
Jeanann is the best photographer we have ever worked with. She is so creative, thinks outside the box and makes you feel so comfortable. She had us all laughing the whole time which made our photos look so natural. We were so pleased with her we will be using her for all of our family photos. The only problem we ran into was deciding which photos to purchase because there were so many good ones! She is worth every penny and makes everything look so beautiful. Its her creativity that makes her work outstanding. I would recommend her to anyone!
---
Best Photographer
Reviewed on

7/25/2014
Jeanann did an amazing job with my wedding photos. She always focuses on the bride and groom and still captures every detail flawlessly. Her work is beautiful and I absolutely love how they turned out!
---
J Wilkinson Co.
Reviewed on

7/25/2014
Jeanann was an absoulute joy to work with. She did the Save the Dates and we got wonderful comments from friends and family. The pictures for the bridal portrait were beautiful! The pictures she took at our daughters wedding was nothing but spectacular!!!! She has an eye for the unusual photograph and that's what we wanted in a photgrapher. Love, love, love Jeanann!!!!! * Just a note the tree my husband bulldozed for making the cross was a 20 foot cedar tree not a cypress. Will any of the pictures she took at our daughters wedding be in your next issue The Knot?
---
We love JeanAnn!
Reviewed on

7/16/2014
Scarlette B
Jean Ann is the best , all of her pictures look like a beautiful piece of art. Her style is timeless and classic - no trendy cheesy photos. Jean Ann offered us unparalleled service - always returning our texts, e-mails, phone calls, etc... immediately. She was always available! So easy to work with and does a great job moving things along on the actual wedding day / everyone listens to her / pics were a breeze! Definitely on the ball and very professional. Beautiful, beautiful pics! I highly recommend.
---
A Photographer Who Captures The Moment
Reviewed on

10/27/2012
Alex I
Jeanann was great to work with and she sat down with us to ensure she knew what we wanted to capture. The day of the wedding she was funny, efficient, and a pleasure to work with.
---
Best Photographer!!
Reviewed on

10/25/2012
Jessica B
Everyone in my group of friends uses Jeanann and for a reason. She's the best! Our wedding day was absolutely perfect and I'm so glad we splurged and used the best photographer to capture our special day. For anyone out there worried about cost, remember you pay for what you get! If you're going to cut costs, I wouldn't do it with photography. This is the best investment you'll make (aside from marrying your groom) and you won't regret it. Jeanann is a delight to work with and will make you feel so comfortable in front of the camera.
---
Pictures were good BUT...
Reviewed on

11/02/2011
Deborah P
The pictures were great but Jeananne and her staff were always on their own schedule. They never returned phone calls, constantly lost information during meetings they had scheduled, were not attentive to my needs or the time I took off from my own job.
---
Spectacular Photos, Spectacular Photographer
Reviewed on

10/07/2011
Oma J
J.Wilkinson Co is an outstanding photography studio! Jeanann is great at what she does and has a great eye for those perfect shots! I would not go to anyone else! I LOVE HER!!!
---
Fabulous!!!
Reviewed on

9/01/2011
Meg N
I have had a wonderful experience with J Wilkinson. Our engagement photos are beyond beautiful. She makes you and the groom feel very comfortable! I would recommend her to any of my closest friends getting married!
---
Beautiful Photography
Reviewed on

8/16/2010
Connie B
Jeanann was amazing. It was so hard to chose my favorites. She was able to capture shots I never dreamed she would.
---
Lovely Photos
Reviewed on

8/11/2010
Chelsea B
Jeanann Wilkinson is a delightful photographer who makes gorgeous photos. You will not be disappointed with the images she captures.
---
Send Message