Home

Jacaranda Country Club
About this Vendor
Ask about our Summer & Fall 2015 Specials!
Due to last minute cancellations and date changes we're offering up to 30% off our usual minimum pricing on select dates through October 2015. Visit our website at jacarandacc.com for details or call us at 954-474-8998. Hurry before the dates are gone!
Amenities + Details
Amenities
Handicap Accessible

Liability Insurance

Indoor

Reception Area
For more details about amenities, please message the Venue.
Ballroom, Waterfront, Country Club
Bar + Drinks, Food + Catering, Planning, Rentals + Equipment
Contact Info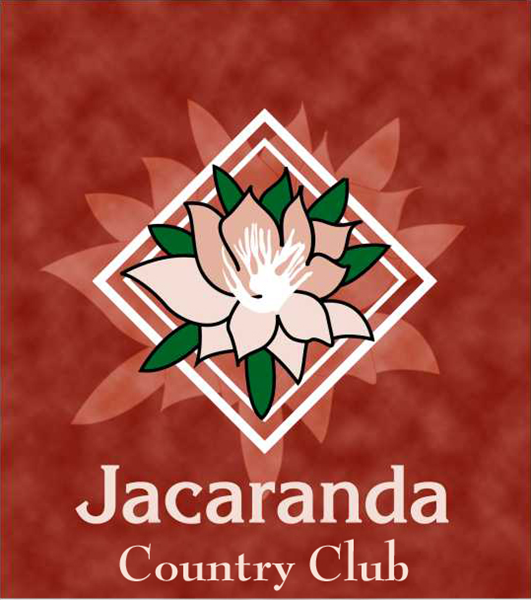 9200 W Broward Blvd, Plantation, FL
20 STARS!!
Reviewed on

1/01/2015
Evelynda M
What an unbelievable venue! My family and friends are still talking about our wedding. I work for a large entertainment company that prides itself on guest service and this is exactly what the Jacaranda Golf and Country Club commits itself to, when you choose to have the most special event in your life celebrated here. From the personal service they provide (Darlene and Michael) you are exceptional human beings to the entire staff at Jacaranda there is nothing that they did not think about. The food was absolutely amazing and the location is breathtaking. Please stop looking for other venues in the South Florida area. Jacaranda will not disappoint. Darlene, Michael, and the rest of the staff thank you for making our special day "Magical" Evelyn and David 10/12/14
---
Perfect venue, great food!
Reviewed on

8/24/2012
Pascale M
Looking for a vendor was the most important search when planning my wedding, even more important than my dress. I looked at multiple places but each one had something that I did not like whether it was the location, the welcome from the wedding planner, the packages offered and so on… I selected Jacaranda Country club because they had no match. I worked with both Mike and Darlene, they were awesome. They are so nice and pleasant which makes everything much easier. I first met with Mike once we left my fiancé then said to me, "I don't want to go visit anymore venues I'm sold" that's how comfortable Mike made us feel after that first meeting. The whole process went smoothly; they explained everything to us and deliver everything they promised. The day of the wedding was amazing; the staffs were super duper nice. One of my girlfriend has very bad allergies to eggs when the desert time they were serving Tiramisu and she told the waiter that she's allergic she doesn't want any desert. Next thing she knows the waiter came back with a bowl of fruit for her so she would not be without desert. My girlfriend told me after that she felt like a princess and was shocked that the waiter cared so much and if she ever gets married she's going with Jacaranda. That's one of the many compliments I receive about Jacaranda, the food was amazing, all my guests are still talking about it 1 month later. They gave so much food that some of my guests were too full after the cocktail hour, they said they could not resist dinner though because it was so good. Both families are still talking about our wedding because of the venue, everything was so wonderful. Words are not enough to describe Jacaranda service. My cousin got married a couple of years ago her venue was in Long Island, New York it was very nice, my family always referred to her wedding but now after my wedding Jacaranda made my cousin's venue an afterthought. Thank you so much Mike and Darlene. All bride should at least go visit Jacaranda I promised you won't regret anything.
---
Beautiful Location
Reviewed on

6/20/2012
Ashley A
I was determined to not have my wedding on a golf course and refused to visit any sites that were, but on a whim my mom brought me by Jacaranda CC. The golf course is there but they have made it so much more!!! The landscaping is beautifully done and provides many lush backdrops for your photographer. The gazebo was very nice and also had a great backdrop of the lake. Inside is one of the best features in that the reception room is already decorated. The features included the up-lighting, the trellis above the cake, trees along the walls with twinkle lights, draping also with lights and windows for walls over looking the landscape (lake and trees and flowers) well before you even saw the course. Additionally Darlene is fantastic. She took in all of my requests no matter how crazy it seemed and set up everything perfectly. Everyone was so impressed with the food as well. Some of my guests were in the professional food industry and compliments from them means a lot. Everything went so smoothly and transitioned with ease it made it so we could enjoy the party we worked so hard to have!!
---
Highly Recommend
Reviewed on

4/21/2015
Karen Z
Jacaranda Country Club was a great place for our wedding. It was beautiful. There is so much parking. Darlene and Mike are professional, knowledgeable, personal, and friendly. Darlene and Mike made sure me and my new husband actually ate. Darlene even brought me iceberg lettuce. Their service puts this venue over the top. The food is delicious. I can go on and on. My guests said this was the best wedding they've attended. I highly recommend them.
---
Beautiful Wedding
Reviewed on

4/03/2015
Brittany F
Jacaranda Country Club was the perfect choice for our wedding. The staff was great, the food was delicious and they helped with/catered to anything we needed. We had a wedding for about 50 people. The venue was decorated beautifully and the food was awesome. We chose the five station buffet package with a crepe station, asian station with sushi, latin station, carving station, and a dessert bar. We had our ceremony outside at the gazebo. Everyone told me after the wedding how much they liked the food and venue. Everything was perfect!
---
it was ok.
Reviewed on

11/26/2014
Grisbel C
I would have rated this located a 5 star all the way. The location, caters, scenery, venue, food was all amazing, but service could have been more courteous towards my family members. I was happy with Darlene and Mike for their help but towards the end of my wedding Mike and Darlene spoke rough to my parents and as a bride I felt very disappointed. I understand its a very stressful time, but were are all under stress; I do hope they would have considered the be courteous. Grisbel and Javed
---
Great Venue!
Reviewed on

11/16/2014
Ashley J
We had our wedding on Saturday, 10/25/14 with 100 guest. We live in Gainesville but decided to have the wedding in South Florida where I'm originally from. We squeezed 6 venues into one weekend trying to find the perfect place. We found it with Jacaranda! They were so flexible and easy to work and coordinate with, even from all the way in Gainesville! Darlene was FANTASTIC! Great customer service! She was so professional and personal and ALWAYS knew the answer! She was terrific help throughout the whole process. I didn't have to hire a wedding planner because of Darlene and the fact that Jacaranda just makes everything so easy for you! They recommend a variety of other vendors that they've worked with before, so they do all the coordinating! The food was simply delicious and had such a variety of options! The service was friendly and great! This venue offered so much more for less compared to the other venues we toured. I would highly recommend this great facility! All our guest loved the place and complimented how great the food was and how beautiful everything came out! In fact, one of our guest decided to have her upcoming wedding there too! Jacaranda certainly made our wedding that much more special! It was PERFECT!
---
Amazing staff!
Reviewed on

9/21/2014
Julia J
Darlene and Mike were great! They helped make my day the best and we seriously got so much for the money we spent. We know 4 other couples who have chosen this venue, there's a reason why everyone is flocking to Jacaranda!
---
Wedding
Reviewed on

9/10/2014
Pamela B
My wedding was amazing at Jacaranda Country Club. Mike Reed was awesome, as was the rest of the staff. The food was delicious, and everyone had a great time. they were greatly accommodating and helpful in making decisions.
---
Awsome
Reviewed on

8/19/2014
Onika S
This place is absolutely beautiful. The scenery, the service, the food. . Fantastic. My experience was wonderful, my guests raved about the food and how beautiful the scene was. My only complaint was that the cart which should have been used to transport my guests to the ceremony area was not charged beforehand and my guests were left standing.
---
The Perfect Venue for our Wedding Day
Reviewed on

7/20/2014
Christina A
We picked Jacaranda not only because of its value, but because we loved the venue as a whole. We had looked at many other places, and Jacaranda was the perfect place to hold the number of guests we estimated. I loved the the large windows and how there was space to have seating outside for smokers and a separate cocktail room that was quite large. We had 120 guests, and it was not too cramped at all. We wanted to have our wedding at the gazebo, but it pored on our wedding day. The people at Jacaranda were so accommodating. We had a buffet dinner, which everyone who attended was raving about. We had 5 stations, and everyone thought there was a TON of food. There was plenty of space for dancing, and the room was arranged nicely with the window being the focus. Although it rained, we were able to get some beautiful shots on the golf course with the sunset. Mike was fabulous to work with. He was so kind and understanding. He worked well with my planner, and offered some great suggestions for food and for picture opportunities. I would recommend Jacaranda to anyone!
---
The Perfect Wedding
Reviewed on

7/06/2014
Yamilka A
We had a wonderful experience working with Darlene and Mike at Jacaranda. They were very helpful throughout the entire process. They made themselves available for any questions we had and made the process go smoothly from beginning to end. Our wedding turned out perfect thanks to the entire team at Jacaranda. Everyone had an amazing time and enjoyed the food. Darlene did an amazing job coordinating the the flow of the wedding. I highly recommend Jacaranda country club for a wedding. I am so thankful we decided to have our wedding at Jacaranda.
---
The Perfect Venue
Reviewed on

5/06/2014
Lisa D
Jacaranda was absolutely perfect! The food, the room, the staff and the night beat my expectations of what I could imagine for my perfect wedding day!
---
The perfect place to have your wedding!
Reviewed on

3/07/2014
Madelin G
Jacaranda Country Club it is the perfect place to have your wedding! We had our wedding there on 02/23/14 and was so amazing, Mike and Darlene are so dedicated to what they do, they will help you each step of the way, making your wedding worry free. The place is above any other, the attention is like no other, their food is excellent everyone at our wedding said was the best wedding ever! If you are planing to get marry please do yourself a favor and check Jacaranda Country Club you will be so happy your did. Thanks Darlene and Mike for making our wedding so special. Madelin & Kyle
---
Fall Wedding in Florida
Reviewed on

11/29/2013
Ashley
We went to Jacaranda as my Aunt and Uncle were married there. Mike and Darlene were wondeful! I always had a quick reply and assistance whenever I needed. My guests raved about the food and bar. The packages they provide have great value and vendors to choose from. I would tell anyone to hold events there.
---
The Best Place!!!!!
Reviewed on

10/06/2013
Lizbeth T
The staff in Jacaranda Country Club are very profecionals and friendly. The always got the solution of any inconvinient. The place is beautiful and very clean the food was excellent. Me and my husban and all the guesses had a great time. Really love this place...
---
Beautiful Venue!
Reviewed on

8/24/2013
Mary Ann Y
Mike and Darlene were very accomadating to our needs. The bathrooms are beautiful and clean. The cocktail room is spacious, but warm and inviting. The reception room is open, with a new dance floor and lovely views. The gazebo is a pretty little area to have your ceremony if the weather is good.
---
A Good Experience Overall
Reviewed on

7/13/2013
Amanda B
My fiance and I chose this venue because they gave us options and were willing to work within our price range. Overall the day went well and having the ceremony and reception in the same place was very convenient. My main complaints would be that the food on the actual day of was not as good as when we did our tasting. I think that preparing for the large number they don't do as good of a job, and my wedding wasn't that big. The second letdown was the lack of attention I feel that our wedding received leading up to the big day (perhaps because our wedding was smaller and wasn't providing as much revenue?). Like on the day of there was a debate with how the limo was going to drive down to the ceremony and where the gift table was set up- mainly because I don't feel there was adequate communication when I inquired and things the day of turned out to be different than we had planned and I wish we were able to plan appropriately.
---
THE BEST OF THE BEST!!
Reviewed on

5/28/2013
Jessica S
LOVED THEM GREAT SERVICE! EVERYTHING WAS PERFECT..
---
perfect day
Reviewed on

1/28/2013
Samantha R
Jacaranda was a perfect venue. They catered to our every need. My day was better than I could have hoped for. Darlene is the best!!!!!
---
My dream wedding
Reviewed on

8/16/2012
Brenda B
Jacaranda Country Club was the absolute best venue for our wedding. Darlene & Mike did an amazing job. We were very pleased with all their work. I recomend this venue 100%, was the best choice. The food was delicious. Bar service the best. The most beautiful location in South Florida. Totally loved it!
---
Definitely the best!
Reviewed on

5/21/2012
DANIELA F
Getting married at Jacaranda was like a dream. The place is AMAZING and the food was delicious! Mike and Darlene did a really good job with us. My husband and I are very satisfied! All our guests were extremely confortable and they had such a great night.
---
Wonderful, Wonderful
Reviewed on

5/09/2012
Jessica T
This place is amazing. I had my wedding on April 22. Darlene and Mike are the best at what they do. The food was to die for. I can't thank you guys. The wedding was beautiful. The guest were so happy.
---
Food was great, drinks were horrible!
Reviewed on

4/29/2012
Lindsay M
Jacaranda Country Club is a beautiful reception space. It can be a little bit pricey but it is because the guests will leave raving about the food. Everything was absolutely delicious! They aren't terribly accommadating or flexible with removing minor services or other budget conflicts; however, if you have the resources this is a very nice reception venue. Darlene was working with us the day of our wedding. She made sure that everything was set up well; however, there were a few miscommunications. I was married at the gazebo they have on-site. She said she would have me get out from the door on the right, fluff my dress and make sure everything was good before any guests saw me )blocked from view by the limo). Instead she had already sent everyone down the isle so had me get out in front of everyone while we smoothed my dress, etc. Not a big deal, just felt rushed and not as we had planned. After the reception was over, one of the people cleaning up held up a broken toasting glass and told me it had been broken. No sorry, no follow-up call from anyone, just sorry we broke your wedding glasses. This will be important to some brides and not to others but I had multiple guests make comments about the alcoholic drinks being watered down. I have to agree that they were. I've heard of some bars watering down their premium liquors, but never thought Jacaranda would as, like I said before, they werent cheap. All in all, food is excellent, it is a great space; however, if you are having an open bar with premium liquor I would reconsider.
---
LOVELY Venue!
Reviewed on

4/10/2012
Alyson D
This venue was amazing!! They directors know EXACTLY what they're doing and are willing to help you out any way they can. I chose to have my ceremony & reception here and opted for a "Brunch" wedding. As most people know, wedding food is usually "decent" at best...but Jacaranda's brunch is TO DIE FOR! Everyone kept commenting on how great the food was. The daytime wedding was a great value and the floor to ceiling windows made it spectacular. The only cons? You have to find your own florist, photographer and DJ...though they do have many preferred vendors you can choose from (but of course they're not included in your packages).
---
Send Message