Home

Jackie J's Bridal
Details
Bridesmaid Dresses, Flower Girl Dresses, Mother of the Bride Dresses, Shower + Party Dresses, Wedding Dresses, Dresses, Fashion
Contact Info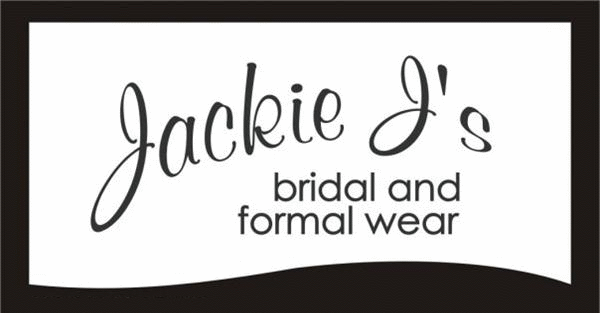 Reviewed on

7/25/2017
Tami W
I love the ladies at Jackie J's and the great selection of dresses there! We were able to find my dream dress as well as our bridesmaid dresses here and we received many compliments about both! I wish I had more reasons to shop there!
---
Reviewed on

6/14/2017
Angela R
Jackie J's has an awesome selection and great prices! We had looked in the Twin Cities and found dresses we only sort of liked. We're so glad we decided to stop in at Jackie J's, because my wife and I both found our dresses for well under budget! We felt SO beautiful on our... Read More wedding day. Thanks Jackie J's!
---
The best place around ,hands down!
Reviewed on

10/12/2015
Jessica A
I worked with Donna and she was amazing at being patient with my indecisiveness. I went back 3 times because although it took me a while to find my dress, they had a gorgeous selection that made it difficult to choose just one! They were so knowledgeable about their stock and... Read More when I described the dress I was looking for they nailed it every time! On top of all that the entire salon was clean, the staff was friendly, and they made sure my veil could be customized to match my dress! I had the best experience, thank you ladies!
---
Reviewed on

8/02/2015
Sarah V
Jackie J's was amazing!! Being the store where I had gotten my prom dresses in high school, I knew I couldn't go wrong with them! I had no idea what I wanted and with trying on a wide variety of dresses I found mine very quick for a great price!! They are truly great to work... Read More with!!
---
Fun to work with
Reviewed on

7/15/2015
MeLinda B
I bought my dress off the rack as is. The staff was friendly and great to work with.
---
Outstanding!
Reviewed on

6/14/2015
Katelin D
It is hard to know where to even begin the praise when it comes to Jackie J's Bridal Salon. My mother, grandmother and I just happened to come into the salon last summer (without an appointment) to see what the store might have available. We truly weren't expecting to find my... Read More wedding dress that day let alone my mother and grandmother's dress. The staff at Jackie J's were able to work us into their busy schedule and help me find my dream dress! As an out-of-town visitor they coordinated a way to have my dress delivered to my home in Overland Park, Kansas. The staff truly went above and beyond to make all three of us feel appreciated and beautiful, and we cannot express our thanks enough!
---
Great Dresses! Great Staff!
Reviewed on

2/05/2015
Anya D
We got our entire wedding party attire at Jackie J's and they did an amazing job with the decision making process! All of my bridesmaids dresses were different colors and they helped me choose the right designers to complete the look I was going for. The prices are reasonable... Read More and they have a ton of styles and accessories! And a great place for the moms to shop as well. The staff was super helpful and I couldn't be happier with the end result!
---
Beautiful, affordable & unforgettable!
Reviewed on

8/20/2014
Reneé C
Being a 'cabin go-er' in Alexandria, my mother and I decided to stop into Jackie J's one weekend the summer of 2013... Not knowing what style I wanted at all and being super open minded - Jackie helped us and let me try on over roughly 40 gowns!! Everything from ball gowns,... Read More mermaid cut, trumpet, A-line, fit 'n flare, glitzy, lacey, purple toned, EVERYTHING. (Not to mention - she was SUPER efficient and fun to work with!!) This was awesome because I was able to really see myself in all different styles but get a better idea of what I wanted. I found a dress that day but left empty handed to search a bit more in the cities. After a month or so of dreaming about the first dress, I ended up buying a beautiful fit 'n flare, lace gown with a deep V neckline and low back from Jackie J's. The day of our wedding I felt like a celebrity princess and received hundreds of amazing compliments :) In addition to my gorgeous dress, I took my bridesmaids up to Alexandria for a girls weekend in search of their dresses. Again, we had such a blast searching the store and trying everything on. They ended up in some amazing, unique gowns, that looked even better on. (bonus: they were 20% off!!) I'm still receiving compliments about the bridesmaid's dresses and how flattering and unique they were! Thank you for making our day classy, stylish and unforgettably beautiful!! xoxo - Renee
---
Wonderful!!
Reviewed on

7/16/2014
Ashley W
They helped us pick out our bridesmaid dresses for my wedding! The staff were super nice and knew what they were doing!! Would go back to them in a heartbeat! :) Prices were good too!
---
Dress
Reviewed on

9/30/2013
Alexis T
I loved my dress! Jackie J's had actually shipped a dress in for me to try on. If I didn't like it I could still use the $100 I had to pay to get the dress shipped in towards a new dress. I didn't like the one I had shipped in, but I found my dream dress on the rack :)
---
would not use them
Reviewed on

9/13/2013
Elizabeth K
did not have a good expirence trying on dresses.
---
Absolutly Amazing
Reviewed on

9/05/2013
Allison A
I had done prom shopping when I was younger at Jackie J's but when I got engaged I wasn't sure where to start. Fortunatly one of my girlfriends suggested going to Jackie J's. I am so glad that I did! The service was amazing and I was able to find everything that I needed for my... Read More big day! We got the entire wedding parties attire from Jackie J's and that made things so much easier! One Stop for it all! I suggest you all give them a try! You will be so glad that you did!
---
Jackie J's
Reviewed on

4/30/2013
Kasey C
The dress that I got from Jackie J's was beautiful... The service was so-so.... I was a little disappointed in the way that I was treated from the time I started looking for a dress until purchase. Working with them for the grooms attire and groomsman was smoother.
---
Hometown Love
Reviewed on

11/06/2012
CasiAnna R
This shop is in my hometown and on a whim while visiting from "the cities" I decided to stop into the local shop where I'd gotten dresses from throughout the years. I am beyond glad I did this because I found the perfect dress and Jackie is just a delight. I was even able to... Read More convince my Maid of Honor to check it out and she found the perfect dress there as well. Keep in mind the small town shops get great stuff and is usually at a better price than large metro areas. Plus you get such great customer service and can usually get the alterations done for a fraction of the price as other places and in the same location. Quite simply a win win if you're a busy frantic bride!
---
phenomenal
Reviewed on

10/22/2012
Tabitha G
From my very first convrrsation with this bridal salon to my final fitting I couldn't have asked for more. the dress I saw in a magazine that I just had to try on, no one had available Jackie ordered the dress in for me and picked multiple other styles they thought i would also... Read More like. Narurally I fell in love with the one they brought in just for me, and the price was well eithin budget. The personalized service, attention to detail and friendly encouraging faces and voices would send me back there for any occasion.
---
My August wedding
Reviewed on

8/21/2012
Natasha B
Awesome service...honest saleswomen
---
Suggestions
Reviewed on

6/26/2012
Amanda L
They offered several suggestions on how to make my day special!
---
Great wedding shop!
Reviewed on

6/19/2012
Kate A
Jackie and her staff were so wonderful to work with. They helped me to choose the right dress, and I felt so beautiful. It is a great place to find a wedding dress!
---
June Wedding
Reviewed on

6/18/2012
Jodi W
I picked this vendor to order my wedding dress without even visting the shop! I knew the exact dress/size that I wanted to get, and they were able to call and get it within 2 weeks for my wedding that was happening in less than 2 months. Also - they were a great help with... Read More figuring out jewelry to match the dress. I received many compliments on both.
---
The tux's were awesome!
Reviewed on

4/21/2012
Heidi D
Other than a pair of pants did not fit one groomsman correctly, they did a great job helping the boys pick out great tux's.
---
Wedding Gown
Reviewed on

12/02/2011
Emily M
I was able to find a dress that I absolutely loved at a wonderful price!
---
SO GREAT!!
Reviewed on

11/27/2011
Leena J
Jackie was extremely helpful and did a great job helping me pick out my dress. I absolutely loved my dress and everyone commented on how unique and beautiful it was. I am so thankful for their hard work to get my dress altered in time for my big day!!
---
Very attentive to concerns or questions
Reviewed on

11/17/2011
Patricia R
My 3 bridesmaids purchase their dress there. A couple of the girls made payments on their dress. The price of the dresses was more then reasonable and looked and wore well. The flower girl dress were hard to purchase due to the fact they do not have dresses for the older... Read More flower girls to try on. We had to trust that the measurements were correct. My son's ring bearer suit fit perfect and even better price. They are very quick to answer my questions and helped find the prefect outfits for my fall wedding.
---
asturkey
Reviewed on

11/13/2011
Manda B
I found the dresses to be spendy and not worth the amount they wanted for them.
---
Tux Time
Reviewed on

10/15/2011
Melissa H
Great tuxes at great prices!
---