Home

Jamie Corbman Photography
About this Vendor
Stunning photographs for timeless memories
Classically trained in black-and-white darkroom technique and fine art composition, yet fully versed in all modern digital imaging software, Jamie photographs with a contemporary, photojournalist style that presents the true personalities, emotions, and relationships between you and your guests.
Details
Engagement, Trash The Dress
Online Proofing, Digital Files, Wedding Albums, Second Shooter Available
Contact Info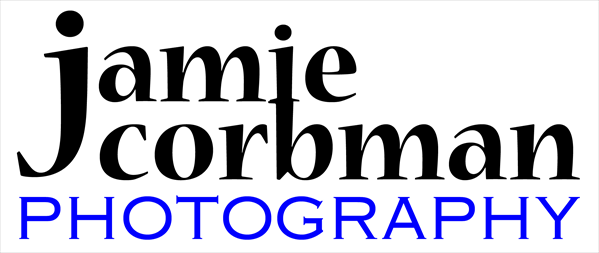 Providence, RI
Serving RI and MA
Very Professional Photographer!
Reviewed on

6/04/2014
Jessica L
Jamie did a great job photographing our wedding as well as our engagement shoot! I learned along the way that the best way to go is to work with a photographer that lets you own the rights to your images, it is the most stress free way to go! Jamie did a greatjob with our engagement shots and is a very thoughtful photographer and does a great job catching the candid moments that really make a huge difference! He did a great job dealing with all of our paparazzi relatives at our wedding, which I could image would be a very stressful job and saved me a lot of drama so I didn't have to yell at people every five minutes to stop jumping in front of him. He did a great job behind the scenes at our wedding and helped make everything run moothly. We also used Kevin Kretchman as our DJ and they worked amazingly together! My husband and were really able to have a stress free wedding day due to the great flow and timeliness that our photographer created! He has a great, super friendly, and approachable personality (it goes right along with his colorful assortment of bowties, as he always dresses for the occassion!). We would recommend him to anyone since he offers amazing packages that you can't beat and has a great photography style!
---
Jamie was great!
Reviewed on

11/12/2013
Jamie was the photographer for my wedding a few weeks ago and he was absolutely wonderful! He was very thorough in planning and discussing exactly what we wanted before the actual day. The day of, he was great- got all the shots we had asked for, really read people's emotions and got some fantastic candid shots, and kept checking in with the groom and me to see if there was anything else we wanted. Very professional, very friendly, and excellent quality photos. I would highly, highly recommend his services!
---
June 22 Wedding
Reviewed on

6/28/2013
Jenny N
We worked with Jamie Corbman as our photographer for our wedding at Linden Place in Bristol, RI on June 22nd. We loved working with Jamie! He was helpful, personable, and informative as we planned our wedding and he helped the day run smoothly. He was able to strike the appropriate balance of being actively involved without disrupting any part of the ceremony or reception. He knew when to step back and take pictures of moments as they organically unfolded and he knew when to be direct and organized with managing time and attendants. Our ceremony started later than expected, so we ended up being crunched for time for pictures during our cocktail hour. Jamie rolled with it and managed the time effectively! I would recommend Jamie to any couple looking for an awesome photographer for their wedding day, and I will be keeping him in mind for my own future photography needs!
---
Great wedding photographer
Reviewed on

7/22/2015
Alex H
Jamie took beautiful photos at my wedding. He was easy to work with, professional and got the pictures back to me very quickly. I highly recommend Jamie Corbman Photography.
---
Reviewed on

6/11/2015
Victoria H
Jamie did an outstanding job as our photographer. All of the pictures are just works of art. The colors are so bright and clear. We were really happy that we found him. He's really easy to work with, and he know EVERYTHING about weddings. My husband is a self-described tech-geek, and he had way too much fun asking Jamie a million questions about every piece of equipment Jamie uses (he assured me that Jamie's equipment is "cutting edge"). We both really enjoyed having Jamie at our wedding. And as I said before, we love the pictures. They're just so beautiful.
---
Reviewed on

6/09/2015
Kristy S
Jamie is a really talented photographer. We were so happy with his work. He was friendly, energetic, and patient with our family and guests. We really liked how he really explained everything that he does at the first meeting and he really painted a picture of our wedding for us. Leading up to the wedding, whenever we had a question, all of his communication was quick and useful. On the big day, it was just like what we hoped for. He was enthusiastic and professional. He was always there when we needed him, and he stayed unobtrusive the whole time. We got our pictures a few weeks later, and we were really blown away. Every picture is just soooo gorgeous! We were really happy we found Jamie, and we cannot thank him enough for his hard work!!!
---
Love Love Love!
Reviewed on

3/31/2015
We love our pictures so much! Jamie did a wonderful job. Every picture is just so beautiful. I'm still getting compliments on FB for my wedding photos. We are really happy that Jamie was our photographer. Thank you so much!
---
Awesome photographer! Great price!
Reviewed on

1/08/2015
Alli K
I can't recommend Jamie enough! Leading up to the wedding, Jamie did a great job staying in touch with us and making sure he knew exactly what we wanted for our pictures. On the day of, he ran everything seamlessly and had great ideas for what turned out to be beautiful pictures. We also had a second photographer (Jen, who was great!) to take additional ceremony pictures and pictures of the cocktail hour while my husband and I were doing our shots with Jamie. Overall, we had a fantastic experience and have already recommended Jamie to other couples getting married!
---
AMAZING!
Reviewed on

8/26/2014
Amy L
My husband and I LOVED Jamie. Talking with Jamie before the wedding was so easy, he had answers for every question I asked him (and I asked A LOT!). The day of the wedding everyone commented on how me helped move along the family pictures so quickly while getting amazing shots. We got 55 pictures within two weeks of the wedding! They were so fun to look through and to show family members so close to the wedding. The pictures came out great and truly captured how much everyone enjoyed our wedding. Thank you, Jamie, for doing such an amazing job. I will recommend you to anyone that ever asks!
---
A Great Choice!
Reviewed on

8/21/2014
Jason L
Jamie was a wonderful photographer! He was attentive, experienced, fun, and artistic. I most appreciated that he was a combination of organized and eclectic. For me, that meant that I did not have to come up with a shot list, and Jamie was able to come up with every combination of family for the formal shots (and swiftly handled a challenging family!). But that didn't mean he was boring and rote; in fact, he still loved to experiment with environment, light, and perspective, which gave us some amazing shots. He's a great photographer that is very reasonably priced.
---
Excellent Photographer!
Reviewed on

7/25/2014
Christina J
We are really pleased with the work Jamie did, and we are really happy we chose him as our photographer. We wanted someone who could bring an artistic element to our wedding photographs, so we chose Jamie because we really liked what we saw on his website. Jamie met with us and stayed in communication over the phone and e-mail throughout the entire planning process. On the day of our wedding, he was really nice and helpful. He made sure to get all of the pictures we wanted, and he had a lot of good ideas for things we hadn't even thought of, but we are so happy he got them. One of my favorites is a picture of us dancing in the background, and the cake in the foreground, so the little figures on the cake topper look like they're right next to us. Sooo cute! We got the pictures back quickly after our wedding (about one month), and every one of them looks so beautiful and perfect. My husband (still sounds weird to say!) and I could not be happier. Thank you again.
---
fabulous!
Reviewed on

7/23/2014
Cleo A
Jamie was a phenomenal photographer and a pleasure to have documenting our big day. He made himself available to meet around our crazy work and travel schedules and was extremely clear regarding all of our options. On the day of, he did a fanastic job capturing all the moments (big and small) and was extremely flexible while dealing with my epic emotions and crazy family. The photos came out so well (and exactly what we were envisioning). I can't recommend him enough!
---
We love our wedding photos!
Reviewed on

7/01/2014
Alison L
We worked with Jamie for both our engagement photo session and wedding photos. We haven't stopped getting compliments on them! They turned out great. Jamie really captured in photos what a fun, happy day it was. Jamie is relaxed but professional and he is somehow able to be everywhere at once, capturing all the great memories but without being obtrusive or conspicuous. Jamie also made sure we got all the shots we wanted. thank goodness, otherwise we were too wrapped up in the day to remember! We would highly recommend him to anyone planning a wedding.
---
Awesome Photos!
Reviewed on

6/30/2014
Erin O
We met with a LOT of photographers before our wedding, and we decided to go with Jamie because he really struck us at the most dedicated. We could tell by the way he showed us the sample albums that he really cared about the weddings and put a lot of effort into the details of the pictures. Before our wedding, he spoke with us and made sure that he know exactly what we wanted from our pictures. We were really happy with Jamie's professionalism during our wedding. He was always right there with us to get the perfect picture. The turnaround time to get our DVDs back was really quick, it took about a month. Every picture is just perfect! They're clear and sharp, and everything looks really natural. We can both highly recommend Jamie to anyone looking for an excellent photographer!
---
Amazing!
Reviewed on

6/18/2014
Lucy D
From the first email through the wedding follow-up, Jamie has been wonderful to work with. He is very knowledgable and talented. He had experience working weddings at our venue and even referred us to a great DJ! Jamie's personality was a perfect fit for our group, he made us all feel comfortable and at ease throughout the whole process. I would highly recommend him to anyone!
---
Thank You Jamie!!!
Reviewed on

6/10/2014
Rachel D
My husband and I really enjoyed working with Jamie. We are both a little shy in front of the camera, but Jamie really came through and brought us out of our shells. He is easy and fun to work with. He's really friendly and upbeat. He made us both feel comfortable and relaxed in front of the camera, so a lot of our pictures really show who we are. We had asked for a lot of candid photos, and there is so much life and energy in every picture. All of the photos look so polished and professional too. Everything is so sharp and bright. I wish I knew how to take pictures like that. We were joking that we should take him on vacation with us! I think my favorite pictures are the ones when I didn't even know he was taking our picture. Everything looks so natural and perfect. Thank you, Jamie. You're the best!!!
---
Outstanding!
Reviewed on

6/08/2014
Sabina J
Jamie is an outstanding photographer. He really came prepared to our wedding. He's very professional, and he always knew exactly where to be and what to do. We weren't exactly sure what we wanted from our wedding pictures. My husband and I each had a few ideas, but we didn't really know what all of the pictures would look like. Jamie really stepped up with a lot of great suggestions and ideas. He also handled the whole family and bridal party like a pro. Let's just say, I have some crazy relatives, and even crazier friends, but nothing got him ruffled. He was able to organize everyone, keep the everything moving, stick to the schedule, and make sure that we got all the pictures we needed. Then we got the pictures back so quickly after the wedding, and they all look great! I really appreciate all his hard work, and I would recommend him to everyone!
---
We LOVE Our Pictures!
Reviewed on

6/06/2014
Kristina R
The pictures Jamie took of our wedding are wonderful. Jamie really took the time to get to know us at our first meeting and at our engagement shoot, so he really got a sense of our style. He asked us a lot of questions, and I can tell that he really put a lot of though into composing our pictures. When I show them to friends and family, they always say, "this picture is so YOU!" And I can tell exactly what they mean. I really feel like he made my fiancee and me a part of the process, so there is a lot of personality in the pictures. This sort of quality and attention to detail was really important to us when we were choosing a photographer, and we are so happy that we went with Jamie. I highly recommend him to couples looking for a personal experience and amazing photos.
---
Beautiful Pictures!
Reviewed on

3/17/2014
Gabbi B
We were so happy with Jamie's work! He got EVERY picture we wanted, and they all look so beautiful! He was friendly and helpful and so easy to work with. I would definitely recommend him to anyone looking for a great photographer.
---
Jamie is fantastic!!
Reviewed on

2/04/2014
Nicole O
Jamie was very professional and captured all the best moments of our wedding. We needed someone in our budget and who was going to be able to get great pictures without being invasive. He did just that! Highly recommend to anyone who wants to have lasting memories of their special event!
---
Great photographer!
Reviewed on

8/13/2013
Cory K
Jamie arrived when he said, was great about contacting me, made everyone feel comfortable and I and very impressed with the pictures I have seen this far!
---
Amazing Photographer!
Reviewed on

10/16/2012
Jessica F
Jamie is an amazing photographer. As most of you know that are looking for a photographer for your wedding, it is a pain trying to find someone that you will really get your bang for your buck with. From the moment I inquired about the wedding up until now, Jamie has gone out of his way to make sure we were happy with our photos. You have him for the whole day which is wonderful because he didn't miss anything! He follows through with his pictures and really captured our day better than I could have imagined. I would most certainly refer Jamie to anyone looking for a photographer and will be using him again in the future!
---
Send Message