Home

Jericho Terrace
About this Vendor
The Jericho Terrace Mission Statement
Each one of our actions revolves around perfection, Impeccable attire, friendly manner, positive attitude, superior food and outstanding service. Remember milestones are built from winning performances, let's perform like winners" We are honored that you would consider us. Thank you.
Amenities + Details
Amenities
Handicap Accessible

Indoor

Reception Area
For more details about amenities, please message the Venue.
Bar + Drinks, Cakes + Desserts, Food + Catering, Service Staff
Contact Info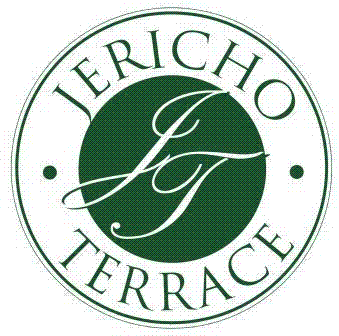 249 Jericho Turnpike, Mineola, NY
Best Night Ever!
Reviewed on

3/27/2014
Jessica J
From the moment my fiance and I walked into JT we felt a welcoming vibe. We worked with Anthony (BM) for over a year. He was friendly, funny, and made you feel like family (something we did not get while venue searching). Ceremony took place in the newly renovated and gorgeous Skylight Room. Cocktail hour took place in the Terrace Room. Reception took place in the Oak Room. We also worked with Jose our Maître d and had two bridal attendants during our wedding. I would definitely recommend this venue to anyone planning a wedding and/or special event. We had such an awesome experience, and such a flawless wedding. No drama, no hiccups, straight to the point contract (although be sure to include the 20% catering fee at the end of your sub-total of guest amount -- it's in the contract). Our wedding was the only event that evening so they were nice enough to extend a second bridal suite to invite my groom and his groomsmen to hang out before the wedding began. The guests were wow'd by our wedding and enjoyed the food, drinks, and friendly service. We wish we can do it again and are so grateful for the staff at Jericho Terrace for their professionalism and kindness! Our contract included: white glove service, free valet parking, free coat check, bridal suite, two bridal attendants, ice sculpture, cake, open bar, top shelf liquor, and so much more!!!
---
Excellent!!!
Reviewed on

12/04/2013
Linda M
Jericho Terrace was amazing!!!! My wedding was in the skylight room. It was renovated this year (2013). The room looks amazing, the staff was amazing! Most important all my guests kept saying how great the food was! Jericho terrace made my day super special!
---
A great place for a great wedding
Reviewed on

12/01/2013
Yanick D
Excellent service from start to finish. Ryan, our Maitre D' and his crew were courteous and professional. All of our guest until this day have not stopped talking about the amount of food during the cocktail hour and dinner. My wife and I want to give Anthony & Ryan our gratitude for excellent work in making our night a memorable for both us and our family and friends. And because of that we will always recommend Jericho Terrace as a hall that treats you like family, not just a ordinary reception hall.
---
Best service ever !!!
Reviewed on

4/30/2015
Dragana G
We just got married two weeks ago in Jericho Terrace and to be honest you can not wish for better! Since we went there for our first Appointment to look at the venue and met Anthony till our wedding day everything was just perfect. The stuff was very helpfull and supporting. All our wishes, suggestions and thoughts got realized. The manager spend the whole night by our side making sure everything is all right. My bride attendants were the most lovable and best girls ever! From helping me to glue back one of my eye lash till pinning my hair back as soon as it got loosen till fixing my dress till (the BEST) bringing me a pain gel for my feet middle in the night bc my feet hurt. Not to mention giving me glass of water every time I stopped dancing and bringing a ice gold towel to cool down. Just perfect! The food was just delicious and the venetian hour omg Im speechless!!! Everybody who ends up booking this venue will never regret! Best compliments to the whole staff!!!!
---
Wonderful Venue!
Reviewed on

4/27/2015
Leana
Jericho Terrace was a wonderful place to hold our Wedding! Robert and Ryan (our Maitre D') could not have been more accommodating and helpful and my husband and I had the wedding of our dreams. Each guest at our wedding came up to us saying that they literally had nothing bad to say about the venue and that it was one of the best weddings they had ever been to.
---
Awesome!
Reviewed on

12/22/2014
chanell d
The person that helped us get an idea of our plans for our wedding at Jericho Terrace, Anthony, is really friendly. He calmed our nerves through out the planning process. He was really patient with us. I asked a bunch of questions and he always answered with a smile. He was often always available, if he was not available, there was always someone that could answer my questions. On the wedding day, I really appreciate the bridal attendants and the Maitre d'. They did everything they could to calm me down. The day couldn't have gone any better if they were not there. The food was amazing!! Jericho Terrace gives you soooo much food!! and the drinks were on point too. I had my ceremony and reception in the skylight room and I loved it. I am soo glad I had my wedding in that room, it was exactly what I wanted and imagined. I would definitely recommend having your wedding or event at Jericho Terrace.
---
DREAM WEDDING!!!
Reviewed on

10/23/2014
carmen m
From the very start my heart was set on booking Jericho for my wedding the sales guy Mike was great with the many options for cocktail hour for my guest and great menu choices not to mention the great rates it was the perfect place for my wedding. I chose the skylight terrace room and all I can say is wow. My matre di Francisco was amazing along with Rosa and Carl who were very attentive to my needs and my guest left extremely happy with it all. It was definitely the wedding of my dreams that came to life and I thank Jericho for helping me bring each and every detail of my wedding come to life. I highly recommend this venue trust me you wont be disappointed.
---
Bad food & service
Reviewed on

9/08/2014
Nina D
Servers and reception food need much improvement.
---
Wedding of My Dreams, But…..
Reviewed on

9/01/2014
Latasha H
I truly had the wedding of my dreams at Jericho Terrace! The venue is stunning and picturesque. I barely ate, but all my guests said the food was abundant and delicious. Don't bother with purchasing extra dessert bars or chocolate fountains as guests are overrun with food options already. Everything will be beautiful on your day, but you need to be aware of some things in the pre-planning stage. 1. The managers are fast- talking, selling machines. They will be super nice to you to get you to book. The good thing is you can negotiate to get what you want. Don't be surprised if their customer service changes after you have signed. 2. They include wedding planner services from Dazzling Affairs. Run! The service is mediocre and not personalized at all. Don't waste your time. Get someone who will work for you and not 100 other brides at the same time. Also, a month before the your big day, they will charge around an extra 1,000 to continue planning through the wedding. When I bought my own planner in, my manager became a complete jerk and difficult to work with. Thankfully, my planner handled everything for me and it turned out wonderful! 3. During booking, you will receive a rough estimate for the total package price. I like to know everything up front, so I asked about gratuities. I was told it was not necessary and there was nothing more to pay. In fact, the contract even states it. I thought this was crazy and asked several more times, getting the same response. I spoke to my wedding planner and thank heavens she gave me the heads up. Be prepared when you go in to pay your final balance around a month before the wedding. They will tell you to have 750-1000 in cash for gratuities. The good news is that the service deserves it. 4. There are no tastings! You will not even be able to taste your wedding cake! They rely solely on their reputation. Also, know that only house vendors will be able to eat for free. If you bring your own people in, like my wedding planners, you will have to pay ½ price for their meals. 5. There is no rehearsal for your wedding party! This was not a problem for me because we only had our three daughters in the wedding, but I wonder about people with big parties. The maitre'd will do a run-through before the reception starts and it was sufficient for us. The maitre'd is the person you will work with the most on your wedding day. Ours was Donna and she is the best! She is so professional, cordial and easy to work with. When the manager helped me book the room he thought was best, Donna changed it later on to a better room and I am soooooo grateful to her!!! She truly made my day special. The bride and groom will also each have an attendant. They are extremely helpful and will have to be tipped in addition to the amount stated earlier. Overall, I would book again at Jericho Terrace. It's almost been two months since my wedding and guests have not stopped talking about it. As long as you are informed and know how things work, I believe you will be pleased.
---
Loved my Maitre'D Ryan!!!
Reviewed on

4/16/2014
Sherri L
I just had my fabulous March wedding at Jericho Terrace! I loved them, their service and food were spectacular :) My Maitre'D was a really cool guy named Ryan and I highly recommend him because he's a real pro. They are problem solvers and aim to please! Only cons that aren't big deals are details that were agreed upon but weren't 100%-- 1. Ice sculpture, they told us any design is complimentary but did not let us choose the snowflake (no biggie, but if it matters too you, get it on the contact) 2. Canopy-- when we signed, they said we could decorate the canopy ourselves ahead of time. But crunch time rolls around and they booked a wedding the night before, didn't allow us to arrive much earlier than the ceremony starts. Ryan helped me out tremendously and in the end allowed us in early, got the canopy decorated. Not his fault yet he totally came thru for us. He's an angel! 3. Wine service--some guests said that they didn't have wine at their tables. At the time of cooking, they said every table will be provided wine service. My husband and I had wine but it may not have been the case for all guests... All in all, this was a terrific venue. If you have any must-have details, get it written in the contract, otherwise don't expect it. I'm sure my advice applied to any venue! Best of luck, bride from nyc
---
Fabulous venue
Reviewed on

3/27/2014
Denisa M
I've been here for my friends wedding and it was wonderful. Jericho Terrace offered excellent service and the venue was gorgeous. Everyone enjoyed it and had a great time!
---
Wedding Venue
Reviewed on

11/29/2013
Leigh C
JT did a great job and took care of every little detail. I would definitely recommend them for an elegant event.
---
Loved every minute!!!
Reviewed on

11/12/2013
Amie C
We loved the Jericho Terrace from the moment we walked in!!! Michael was amazing with helping plan ever detail that would make our day amazing. The day of our wedding Walter our maître d was just perfect. He was their for anything we needed and made everything so relaxing for my husband and I. We had no problems. The Jericho Terrace is the way to go with you want the best day of your life!!!!
---
sep 22 2013
Reviewed on

10/23/2013
jamie c
i held my reception in the oak room on a sunday and the food was amazing, the staff was friendly, helpful and most of all the place was immaculate. Everyone of my guests enjoyed their evening as well.
---
Professionals - they took care of everything!
Reviewed on

10/02/2013
Irene T
I absolutely loved Jericho Terrace, from Anthony, who worked with us from the beginning to set up what we like and didn't like in a wedding, to the awesome Chef, to Jose, our Matre'D and the bridal attendants who took care of EVERYTHING! All we had to do was show up! Listen, every single is unique, and as long as it is not a "Bridezilla" demand, they will make it happen! I had attended several weddings here at Jericho Terrace and every one was different from the last. Different religions and cultures, so I knew I wanted my wedding there. Then, when we had booked the hall, everyone (and I mean everyone) was telling us what awesome food they had. So we went for the menu tasting. We were sold again!! I have heard about this Viennese Hour. And believe me, I'm usually very stingy, but do NOT be cheap with your wedding. That Viennese Hour and the Cocktail Hour was SOOOO worth it!!! My guests were so impressed and walked away talking about it for months. Please add services if you can, don't think think that you can save money by sending your own people, or do things for you. If you are the bride, you will not have time, you should be the queen! I had Jericho Terrace take care of everything for me, and they looked after every detail. It was soo well worth it. It was beyond expectation. I made some things myself, and my Matre'D just said to bring it in, and they planned it, set everything up for me. The day of the wedding was so flawless that if I was writing a romantic movie script, it could not come out better than this. P.S. My wedding involved 60's Surf music, Star Wars and 60's lounge Tiki - The staff at Jericho Terrace took it and ran with it. Let me just mention that for the Cocktail Hour, Jericho Terrace hand-carved a Star Wars Watermelon ! Everyone, even management was so impressed :)
---
Elegant Affair
Reviewed on

9/22/2013
sharissa b
I loved Jericho Terrace. I was treated like a princess by their staff. The service and food was excellent. I would definitely recommend this venue to everyone.
---
Love Jericho Terrace!
Reviewed on

9/16/2013
Agatha M
Since the moment I walked through the doors of Jericho Terrace I knew my wedding had to be there. They went above and beyond on the day of the wedding. My guests enjoyed the food so much. The cocktail room and reception room were so gorgeous. I was very happy with everything and wish I can do it all over again! They really take care of you there.
---
Best Reception Venue!!
Reviewed on

7/24/2013
Jessica C
Jericho Terrace is definitely one of the best wedding venues on Long Island! The food was AMAZING, my guests are still talking about it. Originally we wanted an outdoor wedding but with all the glass ceilings we got the best of both worlds. Also, all the rooms have built in kinetic lighting which is included if you book with them, we were in the dome room and it looked stunning!
---
My wedding was my dream come true
Reviewed on

7/08/2013
wendy z
My wedding was absolutley amazing. From the beginning the level of customer service was bar none. in my year and a half of preperation I felt 100% sure that my wedding was going to exceed my expectations and it did. My wedding did not go perfectly but it was perfect thanks to the Jericho Terrace. They are magicians at putting out fires that I didn't even know about until after the wedding was over! Their team was incredible! The food was amazing. People left so stuffed and commented that it was incredible food and that they never get to eat great food like this at weddings. My cocktail hour was filled with such amazing food that it was like no other party I had ever been to. The menu was altered to my liking and I was never told that something couldn't be done. The venue itself is gorgeous and the pictures were incredible! Their outside and interior decor provided for some wonderful moments that I will always cherish. From our valet, bartenders, wait staff, and bridal attendants we were surrounded by friendly staff that was so wonderful at their job. My maitre d and also banquet manager, Jose, was so incredible. He is one of the reasons that my wedding was so great. From the first day that he showed me around, he was there step by step giving me direction and opinions when we weren't sure, answering questions daily sometimes and paying so close attention to the type of affiar we wanted to have. We owe him so much for everything he did to make our day so special. The Jericho Terrace sets the bar very high for weddings with the exceptional level of service they provide from the day you sign to the day of your affair.
---
Venue
Reviewed on

7/05/2013
Theresa C
Everyone at Jericho Terrace was amazing from the day we went to check it out through the day of our wedding. Vincent is accommodating, helpful with questions as well as very professional and quite a gentleman. Would absolutely recommend him, his entire staff, and gorgeous venue. Jericho terrace atmosphere, cleanliness, professionalism, warm hospitality, and the delicious food from cocktail hour through dessert is hard to beat any other wedding venue on the island! :) Had the best day every! Thank you Jericho Terrace!
---
Jericho Terrace
Reviewed on

7/02/2013
Kelly A
Jericho Terrace is a beautiful catering hall and their level of service is impeccable. Our maître d' did a wonderful job at making sure the night ran smoothly, and our bridal attendants were wonderful, as well. Mine literally followed me holding my train and flowers all during pictures. She made sure she had a sheet to cover my dress so I could have some food in the bridal suite before we went to our cocktail hour to greet our guests, and she was there to give me advice regarding my shoes, my garter, my bustle, and my veil. All in all, the staff at Jericho Terrace made our wedding reception a night to remember that my guests are still talking about 2 weeks later.
---
my fairytale come true
Reviewed on

6/29/2013
Luisa M
I feel in love with Jericho Terrace the minute I walked in the door. It'a absolutely beautiful the staff was great. We met with Anthony and he made planning fun and easy. The food is amazing you can't beat that. I brought a picture of a cake and they went above and beyond better than my picture. We even got to take a walk through the kitchen on our first visit. Spotless! Everyone there is great. As for the wedding they made me feel like a princess. I had 2 bridal attendants that were amazing and helped me with everything. Our Maitre d' was Jose and he was wonderful. Everything was perfect and I would recommend Jericho Terrace to anyone. They really brought my vision to life! Best day of my life would not change a thing!
---
INCREDIBLY DISAPPOINTED BRIDE! THINK TWICE!!
Reviewed on

6/20/2013
geri b
After reading dozens of positive reviews and their hearing about them consistently in advertisements, a quick trip to see this venue was all it took to sign a contract for our wedding. Post-wedding, my feelings on the venue are completely changed. I WISH I HAD CHOSEN SOMETHING DIFFERENT and would NEVER recommend this venue to others! I'll try to break down my concerns below: 1) Many other weddings occurring at the same time make the venue feel like a train station or a mall. While your guests might notice less of the chaos because they are shuffled into the rooms accordingly, as the bride, you WILL NOTICE THE CHAOS AROUND YOU. Seeing another bride in passing is fine- I certainly knew I wouldn't be the only one there, but dozens of people I didn't know watching and commenting on our photo sessions and witnessing strangers almost walking into our cocktail room was bizarre and enough to make you NOT FEEL SPECIAL as the bride. I could hear the thumping of another wedding's music in my bridal suite- ok, forgivable, but hearing the pounding from another room during my own bridal party's speeches at my reception was disheartening. Come on! They might tell you they installed new soundproofing in the rooms (as of 3/13) but it didn't work!!! 2) DO NOT BE DECEIVED! YOU DO NOT GET FREE REIGN OF THE VENUE FOR PHOTOGRAPHY BEFORE AND DURING YOUR EVENT!! My husband and I were absolutely psyched about the idea of getting outside photos in their gorgeous garden- after a huge storm the night before our wedding, we were thrilled when the sun came out perfectly for the wedding day!! I even planned to arrive 2 and a half hours early at the venue to ensure lots of variety of photos and to get what I wanted. The entire time before the wedding ceremony, I was told we COULD NOT GET ACCESS TO THE GARDEN because others were always using it. Other parties were being put before my own desires and I was only allowed to get 5 minutes in the garden DURING my cocktail hour, which I clearly told them during every single meeting that I was determined to attend, considering we were arriving so early! Tremendous disappointment there!! In fact, we were only offered 2 spots inside to take pictures and when we tried to walk around, the matre'd stopped us and said any other places "weren't available". Wow. 3) DIDN'T GET ALL THE FOOD WE ORDERED!! Seriously?! After a food tasting, which was to DIE for, all my father could talk about was the amazing steak pizzaiola... he raved to all his guests about how amazing it would be! He went to find it during cocktail hour and IT WASN'T THERE AS ORDERED!!! The matre'd ran to get him a small plate from the kitchen when he asked for some. This is inexcusable! 4) OUR WEDDING STARTED LATE because there was not enough turnaround time left between weddings. In fact, we were taking photos outside the room and saw the party before first leaving at 6:30pm for our ceremony at 7pm . We were unable to start our ceremony until 7:25! Jericho Terrace blames the florist, florist blames caterer... regardless, half hour is NOT ENOUGH TIME TO MAKE MY CEREMONY LOOK PERFECT AND SPECIAL! and as a result, my florist's delivery guys were setting up our room with our guests sitting and watching! MORTIFYING! Overall, the food that WAS there was great and my guests enjoyed the wedding but as the bride, I LOOK BACK WITH FRUSTRATION, DISAPPOINTMENT AND FEEL WE GOT RIPPED OFF. After complaining, owner was apologetic but did NOTHING to make it right!
---
Beautiful
Reviewed on

6/14/2013
toni ann c
My wedding was a perfect day. Besides this venue being the most beautiful I've seen the food was very good and the service is amazing. They went above and beyond for us. I would highly recommend having any party there. The staff is very professional and down to earth. -Peter & Toni Ann Branch
---
Absolutely Amazing
Reviewed on

5/20/2013
Dyna B
The staff at Jericho Terrace from beginning to end were amazing. They provides wonderful customer service and made my day everything that I could ever ask for. No complaints at all.
---
Send Message