Home

JM Studios
About this Vendor
JM Studios
Contact Info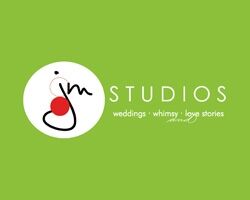 5013A Underwood Ave, Omaha, NE
Iowa, Nebraska, USA and International
Everything I dreamed of and more!
Reviewed on

11/11/2015
Katie M
Janine and McKenzie were absolutely amazing in every aspect. Not only did they help me plan out our "photography plan" but they were also there when I needed someone to talk to or even to lend a helping hand along the way. They take your day very personally and want to ensure... Read More every aspect is handled and stress free. I would recommend them to absolutely anyone! I couldn't have imagined a better day and the photos were unreal! Every moment captured in time just like I had imagined!
---
Wonderful
Reviewed on

10/26/2015
Megan A
I worked with Janine for our engagement and wedding pictures. Not only is she very professional, but she has a great personality and attitude! On the day of our wedding, she was everywhere snapping picture but was never in the way and was very prompt with getting things done,... Read More which I enjoy. She was worth every penny!
---
The. Best. Photos. Ever.
Reviewed on

10/13/2015
Alaina S
I cannot speak more highly of JMStudios as our wedding photographers. We are from Wyoming, but were getting married in Omaha because I went to Creighton. One would maybe think that this would make dealing with vendors difficult. Well, it was so easy to work with Janine and... Read More her crew. She Facetimed with us, and was always incredibly responsive via email whenever I had questions. While I had stress about other areas of my wedding, I never worried at all about the photos. One of the reasons my husband and I chose Janine was because her pictures weren't like everyone else's. She uses a journalistic technique instead of poses. She captured the DAY, the event, the little moments that fly by so quickly and that you might not remember down the road. Sure, there were some formal pictures in there, but all the rest of them were unique to us, our family, and our friends. Every wedding is, and should be different, and Janine made sure that was reflected in the photos she took. When we looked at the photos after we got home from our honeymoon, we were pleasantly surprised to get to see things that we had no idea happened at the wedding; we had nieces and nephews dancing together, a little boy being playful, the look my dad gave my mom as my husband and I said our vows, and many more. The album we got was just for us, and no one else's pictures will look like ours. Janine was also really helpful in answering questions, had creative ideas for what to do for engagement pictures, and really seemed to get who we are as people. She really put us at ease and had us laughing all day. She is truly a wonderful person, and a great photographer. I would give her more than five stars if I could.
---
Not your typical wedding photographer
Reviewed on

10/13/2015
Ashley c
Janine and Mackensie did the most amazing job photographing our big day. My husband and I were very particular about not having a typical wedding photos and I feel the ladies at JM Studios really took that to heart and delivered photos that not only showed all the details that... Read More I had put into the planning but also captured the overall laid back, non-traditional feel of our ceremony and reception. They also worked with us to find additional locations that didn't feel like average wedding photo. Our other main concern was that our wedding was in a music venue. We wanted a photographer that could do outdoor photography but also be able to work in conditions where the lighting wasn't ideal. Like I said they did an amazing job and I would happily recommend them to anyone.
---
Amazing!
Reviewed on

1/06/2014
Kimberly S
Janine and Mac were great. If you want two women with awesome personalities and that are willing to go the extra mile for you then I recommend both Janine and Mac. My wedding fell on a VERY cold winter day and they did not complain once! Regardless of the cold weather, I did get... Read More over 700 awesome pictures from my wedding.
---
Beautiful Pictures
Reviewed on

10/29/2013
Katy C
I love Janine! She did an amazing job capturing our wedding moments. The photos turned out beautiful and she was great to work with!
---
Photographer & Friend
Reviewed on

10/22/2013
Ellie H
I can't tell you how much I truly enjoyed have McKenzie as my wedding photographer. I truly feel as though we built a relationship through the entire process from the engagement pictures throughout the wedding. She really understood who I was and what I was about that we felt... Read More comfortable together throughout the process. She knew exactly what I wanted and she will do what it takes to get the gorgeous pictures that might be a little tougher to get. She truly got to know me and captured all the parts of the day that were the most meaningful to me. Her pictures tell a story of my wedding day!
---
Talented Photographer
Reviewed on

9/24/2013
Katie M
We were extremely pleased with both the quality of our engagement and wedding photos and McKenzie's keen eye for the perfect shot. JMS delivered exceptional service, with great personality and professionalism. I am a graphic designer and was very particular (picky) about photo... Read More quality when looking for photographers and I could not be more thrilled with how our photographs look from our big day. Not only do we have a great variety of formals and candid shots, but we also get the copyrights to all of our photos - a HUGE plus for printing, gifts, etc. No crazy filters and angles, just beautiful, tasteful images.
---
Janine McClintock Photography
Reviewed on

2/02/2013
Kristina B
I was very pleased with our wedding and engagement pictures! Janine took the time to meet with us before and really get to know us.
---
Gina (Murante) Bartlett
Reviewed on

1/20/2013
Regina M
Janine and her assistantdid an absolute fabulous job! She did our engagement photos and designed our save the dates as well! I am very pleased with how the pictures turned out! If you're looking for very real, in-the-moment type of pictures for your wedding day, she's your... Read More perfect match!
---
.
Reviewed on

1/07/2013
Lindsey T
.
---
Janine McClintock Studios Photography
Reviewed on

8/28/2012
Kelly S
I had an excellent experience with Janine McClintock Studios. Janine and assistant Mackenzie were wonderful and I look forward to having additional photo shoots with them. I felt 100% confident and comfortable working with Janine McClintock Studios. I highly recommend!
---
so much fun!
Reviewed on

12/22/2011
Jess M
first and foremost...our pictures are amazing, a true diption of our day. There were so many pictures we didn't realize were taken, but were so happy those moments were captured. Janine and her assistant were a blast to work with. They made all the picture-taking fun and... Read More relaxed. Her pictures tell more of a story, which I LOVE, than your straight and narrow, typical shots. Couldn't be more happy with our choice!
---
Worth every penny
Reviewed on

12/02/2011
Anna D
I live in the neighborhood where Janine's studio is located, and have walked past her windows for years. After several meetings with prospective photographers that felt like bad first dates, sitting down with Janine was like a breath of fresh air. She's funny, super welcoming... Read More and an amazing photographer to boot. After just a few minutes, I knew she was the right photographer for us. Also, I wanted her outfit. So cute. Our engagement session was great. My groom doesn't love being in front of a camera but Janine did a good job making him feel comfortable. We laughed a lot and Janine was a great sport when I locked our keys in the car and even had a locksmith's number in her phone. I wanted to have boudoir pictures taken for my groom as a day-of wedding gift, and Janine was up to the task. Once again, her friendly spirit and easy laugh put me at ease. It was a great experience and the photos turned out super well. They're sexy, fun, and totally ME. Janine was perfect on our wedding day. Our families enjoyed her and she tolerated the "everyone line up for a formal boring picture" well. I can't say enough about how much we love our wedding pictures. Going through the prints was so much fun. She did a great job capturing the event, but more importantly, capturing us. We got our pictures back just a few days after her estimated time - of course it felt like forever for this impatient bride :) Well worth every penny.
---
Amazing Photography with a Personalized Touch!
Reviewed on

4/07/2011
Caitlin E
Janine shot our wedding and our engagement photos and we couldn't be happier! She is laid back and fun to work with and took the time to get to know us as a couple and that really made a HUGE difference. She got all the right shots yet was never intrusive! She was also a lot... Read More of fun! She took us out of our shell and really made us feel comfortable doing fun shots...and those turned out to be the best photos! She is really easy to work with and will customize your package to fit your needs. I would recommend her to anyone who wants high quality photos from a photographer who really pours her heart and sole into your big day!
---
Amazing Pictures to Remember Our Day
Reviewed on

1/24/2011
Katy T
Janine did an amazing job capturing every moment of our wedding day. She has a great eye for knowing where and what to shoot. We could not be happier with the photos that we have. We also had a videographer but honestly could have done without it because the still photos... Read More show so much. Janine's pictures are truly amazing and something that we are so happy to have. I would recommend her to anyone anywhere. She is truly the best photographer that we have met. We were so happy with her work from our wedding that we now have her take photos of our growing family. She is truly talented and captures real life in beautiful ways.
---
Photography
Reviewed on

1/01/2011
Carrie P
Our photos did turn out very well so I have no complaints there. The consultation went well. Engagement photo session was included as well as copyrights to our photos. I had asked for an extra hour (willing to pay for it) but didn't get it. We were a little rushed to get all... Read More the photos in (guests already started arriving) and I never got a photo of the groom & I with my dress fanned out (although it was fanned out for a few of the family photos). I wish I had gone over that kind of thing with her but didn't think about that detail. Also, a couple of people from my wedding party said the photographer was a little snippy to them. Beautiful photos for the price.
---
Janine does beautiful work...
Reviewed on

10/19/2010
Michelle S
Janine was so great to work with! She was very comfortable with my family and friends and fit right in on our party bus/picture tour. She has run a half marathon earlier in the day and didn't show a single sign of exhaustion, though I know she must have felt it. She was... Read More occasionally difficult to get a hole of through email, but her work makes up for it. For me, great pictures and a great experience are worth the money we paid. She was great at making a package that fit our budget. Also, my husband loved how quick and efficient she was.
---