Home

Joe Gambino's Bakery
About this Vendor
New Orleans World Famous Bakery
Gambino's Bakery, based in the Greater New Orleans area, has been baking memories for generations. Founded over sixty years ago by Joe Gambino, the family owned bakery continues to use the finest ingredients to create custom designed wedding and groom's cakes. Call us today to book a tasting!
Details
Cake Stands, Cake Toppers, Cake Accessories, Cake Delivery + Setup, Cake Tastings, Groom's Cakes, Cakes + Desserts
Contact Info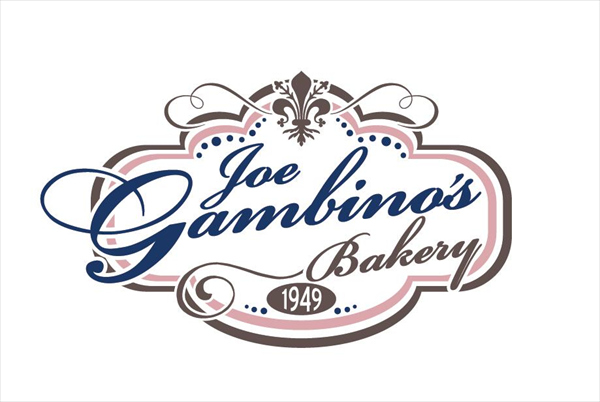 Reviewed on

5/18/2017
Rachel W
Not only did my cake look beautiful, it tasted incredible! I did not have a super clear vision of how I wanted my cake to look, but they worked with me to create something even better than I could have imagined! I loved how many options they had with flavors and combinations.... Read More We also had the king cake extravaganza as our groom's cake, and it was such a hit! They were so amazing to work with, and I would without a doubt recommend them to everyone.
---
Reviewed on

3/24/2017
Brittany P
Gambino's Bakery is by far the best In the business! My wedding cake was pure perfection and tasted AMAZING! I had so many compliments on the cake that was created for my wedding and it was hands down the most beautiful cake I have ever seen!
---
Reviewed on

5/04/2016
Victor P
Wow. What a great day topped with a great set of cakes. The team at Gambinos was very accommodating. We brought several different cake pictures for the wedding cake and they reconstructed it to a tee. The business it self was clean which is more than I can say of many other... Read More places we visited. The grooms cake was clean, smooth and cool. All of didn't just look good but was very tasty. At the tasting they offered not only different fillings but different cake types. We asked if they could make us a new cake topper of two bead dogs. They came out just as we had dreamed. I would return to Gambino's for birthdays, anniversary and any other cake needs . 5 Stars are not enough.
---
Reviewed on

10/25/2017
Cindy B
Thank you for the wonderful wedding cake for our son's wedding in New Orleans. We got a beautiful white cake and some of the small Doberge cakes. EVERYONE complimented us on the delicious cake and the Doberges. My son and new daughter live in Denver and now wants to order a... Read More small cake from you for their first anniversary next year. Their wedding cake was all eaten at the wedding! We love your King Cake and Doberge cakes too, and always enjoy visiting your bakery when we are in New Orleans. Delivery to the Steamboat Natchez for the reception was done perfectly. We really enjoyed working with you for the wedding. You were very professional and wonderful from the cake tasting to the delivery. Thank you again.
---
Reviewed on

10/25/2017
Victoria M
Beautiful and delicious cake. I brought extra to work after my wedding and it is now gone.
---
Reviewed on

10/19/2017
seph m
I want to start by saying the cake we had tasted amazing! We had also ordered mini king cakes for each of our guest which also tasted great! The problem I had was communication. I'm not sure if it was at fault of the bakery or The Knot. Something I'm sure could have taken one or... Read More two emails or phone calls took MULTIPLE. I got a simple two tiered cylinder style cake that was gold spackle royal icing, sitting on top of a gold king cake. No decorations, simple elegant that's all I wanted. Some how in all the emails and 3 to 5 phone calls they missed the mark. When I arrived at the venue they had done the two top tiers like I had asked, the king cake it sat on was a traditional king cake with purple and green, mask and beads. Not what I had ever once asked for. So when I went to look at it closer I also noticed the cake was off center and leaning. I did contact them after the wedding and they did make up for their mistake with compensation. This bakery has amazing tasting cakes just be very clear and specific with the instructions you give them on the design of your cake, especially if your having a destination wedding and cant go to the bakery like me.
---
Reviewed on

9/10/2017
Aileen R
After visiting several cake places, I was surprised to see how expensive the quotes were. I didn't want an elaborate cake, but I did need enough for 250 people. I am so happy that I found Gambino's bakery. Not only were they so easy to work with, but the price was unbeatable!... Read More They helped me brainstorm ideas and offered suggestions that would work with my budget. All the samples we tasted were delicious as well. Everything ran smoothly on the wedding day. Thank you Gambino's!
---
Reviewed on

8/22/2017
Diane V
Gambino's replicated a cake I found on Pinterest and not only was it gorgeous, but it was also delicious! It also cost much less than I was expecting. Highly recommend.
---
Reviewed on

8/16/2017
Renee L
OMG. The BEST WEDDING CAKE. I cant say enough about how great my cake was. It was exactly how I wished it to be. Thank you so much for making my day the best of my life.
---
Reviewed on

7/28/2017
Jessica C
I absolutely LOVED the design and taste of my wedding cake. Jackie and everyone at Gambino's were such a joy to work with and they made my dream wedding cake exactly how I envisioned it. My husband (who is not a cake person) loved it, which really says a lot. Thank you to... Read More everyone at Gambino's who worked hard to provide us with a beautiful wedding cake.
---
Reviewed on

5/25/2017
Serena M
Very solid option for your wedding cakes! We got our groom's cake from Gambino's & asked to make it look like a huge fish! It looked great! The only small issue was when we had to increase the size for the guest count, we were told the fish couldn't be made larger, so a sheet... Read More cake had to be added below to accommodate the number. The sheet cake part did not have any of the filling the fish part had, so it didn't taste quite as good. But it was still a very good cake!
---
Reviewed on

4/24/2017
Sabrina T
I'm so pleased we selected Gambino's for our wedding cake! We did tastings at two bakeries, including Gambino's, and the price was much more reasonable and the staff much more pleasant and easy to work with! I received numerous compliments on our wedding cake and groom's cake,... Read More which was a chocolate doberge cake. Another bakery told us they could not do any type of design on a doberge cake, but Gambino's was able to not only accommodate the design we wanted, but do a fantastic job. And did I mention the cakes tasted DELICIOUS?! 5 stars for Gambino's!
---
Reviewed on

4/05/2017
Morgan W
From the tasting to the final product, we had a great time with Gambino's. The cake was the most moist out of the 3 cake vendors we tried. They were very flexible in accommodating what we wanted and the final cake was more beautiful than I imagined!
---
Reviewed on

4/03/2017
Pattie W
My daughter was recently married in NOLA. We went to two cake tastings. It was a "no-brainer" when we chose Gambino's. Not only did they provide a great tasting experience, they created the most beautiful, and most delicious cake for her wedding! After attending weddings where... Read More the cake is pretty but plain tasting, I especially appreciated the fact that the cake was so moist and offered five layers of different flavors of cake and filling. (They also created a stacked King Cake for the Groom!). Thank you to Peggy and the bakers at Gambino's for their flexibility in working with us to make the cake of my daughter's dreams! Obviously, I highly recommend this bakery!
---
Reviewed on

4/01/2017
Sarah D
Gambino's supplied my daughter's cake and the grooms cake. It was fresh and made exactly as we wanted it. I have had a few weddings cakes, and all of Gambino's cakes were perfect and fresh every time.
---
Reviewed on

3/29/2017
Shannon K
My wedding cake was absolutely gorgeous! Not only was it beautiful, my red velvet and white cake layers were delicious. The staff was very friendly and easy to work with. I highly recommend.
---
Reviewed on

3/23/2017
Fallon B
My husband and I got married 6 months ago and I am still getting people raving about how amazingly delicious our wedding cake was and I never hesitate to tell them exactly where it was made Gambino's. Joe Gambino's has been been a staple for holidays and birthdays in my family.... Read More So when it came to choosing my wedding cake they were first on my list. Like many brides I already had a vision of how I wanted our wedding cake to look and on my wedding day it was just like I pictured it to be absolutely beautiful and delicious. Thank you Gambino's Love Fallon Brooks Allen
---
Reviewed on

3/15/2017
Brenda S
My wedding and groom's cake were made to perfection. Every detail was correct and they both tasted fresh and just as I asked for. Thank you
---
Reviewed on

3/04/2017
Ana Paula P
Our initial interaction with Gambino's was not the greatest, but afterwards, they went above and beyond to help make it right. Jackie-Sue contacted me and has worked with me to make sure everything is perfect for my wedding day. I am looking forward to seeing our groom's cake in... Read More just a short 4 weeks.
---
Reviewed on

2/18/2017
Michelle M
Wedding cakes can be hit or miss, but Gambino's cake was amazing.. It was so fresh. We had one cake and it was the best desert I have ever had!!!!!
---
Reviewed on

2/12/2017
Meghan H
I knew exactly the cake I wanted and when I talked to Gambino's for a consultation they were totally on board and excited about it. I had a slightly unconventional wedding cake, it was a king cake!!, and Gambino's made it perfect. They figured the right size for each 6 tiers and... Read More decorated beautifully just like I imagined. It tasted great and got rave reviews, just like I knew it would! Delivery was prompt, and the cake was beautiful! Do your self a favor and try their Wedding Cake flavored king cakes, you won't be disappointed!
---
Reviewed on

2/12/2017
Sarah C
Great staff, and our wedding cake was the talk of the reception. It tasted as good as it looked. Also it was within budget which was just as important.
---
Reviewed on

2/08/2017
Lindsey R
Our Gambino's cakes were beautiful and delicious! We received compliments on both the entire night. Really. Of all the gorgeous decorations, lovely ceremony, MY DRESS... I heard more about those yummy cakes! Every detail reviewed during our initial appointment were precisely... Read More applied to the finished cakes for our wedding day. They were on time, professional and incredibly friendly. I have no idea how they do it all, but Gambino's was definitely my favorite vendor to work with. Thank y'all! I wish I could give more that 5 stars.
---
Reviewed on

1/21/2017
Ashley G
Our wedding was January 6, 2017. My cake tasted AMAZING!!!! Each tier was a different flavor and I was told my guest enjoyed and even had 2 slices. The top tier had my husbands family crest. Unfortunately, the crest fell OFF. When the crest fell it ruined each tier as it... Read More trickled down to the bottom. The third tier was not the correct size it was suppose to be much taller. BUT I only had a moment of disappointment.. the cake Taste amazing! I would recommend Gambinos just would not recommend whatever they did to make that crest.
---
Reviewed on

11/14/2016
Jocelyn L
Did exactly what they said they would!
---
Meet The Owner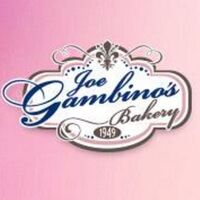 Gambino's Bakery
Gambino's Bakery, based in the Greater New Orleans area, has been baking memories for generations. Founded over sixty years ago by Joe Gambino, the family owned bakery continues to use the finest ingredients to create custom designed wedding and groom's cakes. Call us today to book a tasting!