Home

Joe Gambino's Bakery
About this Vendor
New Orleans World Famous Bakery
Gambino's Bakery, based in the Greater New Orleans area, has been baking memories for generations. Founded over sixty years ago by Joe Gambino, the family owned bakery continues to use the finest ingredients to create custom designed wedding and groom's cakes. Call us today to book a tasting!
Details
Cake Stands, Cake Toppers, Cake Accessories, Cake Delivery + Setup, Cake Tastings, Groom's Cakes, Cakes + Desserts
Contact Info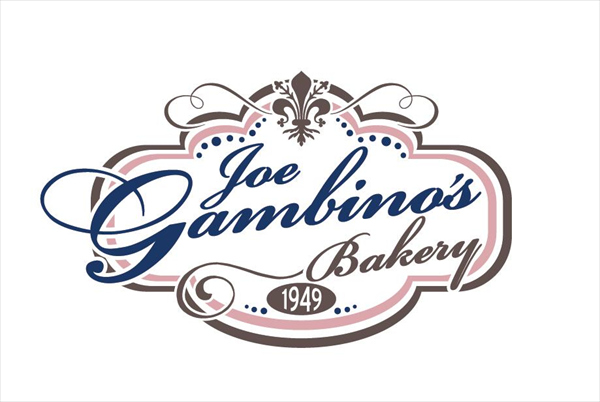 Reviewed on

5/04/2016
Victor P
Wow. What a great day topped with a great set of cakes. The team at Gambinos was very accommodating. We brought several different cake pictures for the wedding cake and they reconstructed it to a tee. The business it self was clean which is more than I can say of many other... Read More places we visited. The grooms cake was clean, smooth and cool. All of didn't just look good but was very tasty. At the tasting they offered not only different fillings but different cake types. We asked if they could make us a new cake topper of two bead dogs. They came out just as we had dreamed. I would return to Gambino's for birthdays, anniversary and any other cake needs . 5 Stars are not enough.
---
Reviewed on

3/24/2017
Brittany P
Gambino's Bakery is by far the best In the business! My wedding cake was pure perfection and tasted AMAZING! I had so many compliments on the cake that was created for my wedding and it was hands down the most beautiful cake I have ever seen!
---
Reviewed on

2/12/2017
Sarah C
Great staff, and our wedding cake was the talk of the reception. It tasted as good as it looked. Also it was within budget which was just as important.
---
Reviewed on

1/21/2017
Ashley G
Our wedding was January 6, 2017. My cake tasted AMAZING!!!! Each tier was a different flavor and I was told my guest enjoyed and even had 2 slices. The top tier had my husbands family crest. Unfortunately, the crest fell OFF. When the crest fell it ruined each tier as it... Read More trickled down to the bottom. The third tier was not the correct size it was suppose to be much taller. BUT I only had a moment of disappointment.. the cake Taste amazing! I would recommend Gambinos just would not recommend whatever they did to make that crest.
---
Reviewed on

11/14/2016
Carita W
Gambino's cake was absolutely delicious. I loved it so much I decided not to save the top tier as planned, and instead just saved a small piece, because I wanted to eat as much of it I could now! The prices were extremely reasonable and they organized delivery themselves with my... Read More venue. I highly recommend!
---
Reviewed on

11/03/2016
Bri N
Gambino's was such a pleasure to work with, and made the cake process incredibly easy for us. I planned the wedding from out of town, and they were very responsive by phone and email, and did not try to pressure me into anything I didn't want. The cake was delicious and moist,... Read More and looked so gorgeous. It was also extremely affordable. Highly recommend Gambino's!
---
Reviewed on

10/24/2016
Jamie D
We purchased a unique King Cake Extravaganza for our New Orleans wedding. It is a 5-layer tower of King cakes with beautiful Mardi Gras decor. It was as delicious to eat as it was to admire. Thank you for making us such a stand-out cake!
---
Reviewed on

10/07/2016
Eleni K
Our wedding cake was beautiful AND delicious! Our doberge groom's cake screamed NOLA and we loved them both equally. Jackie-Sue was an absolute delight and her and the Gambino's team made our wedding cake dreams come true. Thank you so much!
---
Reviewed on

10/05/2016
Corey N
Gambino's cake was absolutely amazing. The almond wedding cake with buttercream icing was so yummy! Our grooms cake was chocolate with chocolate buttercream and let me tell you, it was the best chocolate cake I have ever eaten. I even had a leftover piece the next day and it was... Read More still so moist and heavenly! The design on the wedding cake was intricate and perfect. Our grooms cake was Mike the Tiger and he was so cute! I would absolutely suggest Gambino's to anyone!
---
Reviewed on

10/05/2016
Emile L
Our original cake vendor had to cancel due to the historic flooding in south Louisiana. We called Gambino's to see if there was any way that they could help out. Their staff was amazing. They were able to create the same cake that we originally wanted. Not only was the cake... Read More beautiful, but the taste was amazing.
---
Reviewed on

9/26/2016
Mary Lou N
Both our wedding cake and grooms cake were delicious! The wedding cake was beautiful and exactly what we asked for. They took care of every detail and made our decision process simple and fun!
---
Reviewed on

9/22/2016
Beth B
Gambino's took such great care and making sure that our very unique, Star Wars, Marvel, DC Comic wedding cake was absolutely perfect. The first thing I looked for at the reception venue was the wedding cake, and my very geeked-out wedding cake was exactly as I wanted it to... Read More look. The cake was beautiful and delicious too.
---
Reviewed on

7/28/2016
I grew up having Gambino's cakes for my birthday and other special occasions and knew that when it came to our wedding, I wanted to have a Gambino's cake. But sticking with planning protocol, we lined up a few tastings and wanted to make sure we could get what we wanted within... Read More our budget. Our first stop and last stop was Gambino's. The cakes are just delicious (we highly recommend the german chocolate cake). Jackie-Sue and the Gambino's team worked diligently with us to get us what we wanted within our budget and the cake was even more beautiful than we imagined. They even worked with us wanting to make our own cake topper and helped us integrate that into the cake in advance to take it off of our plates. If the cake and service isn't enough to convince you… walk into Gambino's and take stock of their years of service sign, which recognizes staff that have been with the bakery for 57 years, 40+ years and 30+ years. Gambino's staff is family, and you can't go wrong with letting their family help celebrate the start of your new family.
---
Reviewed on

7/18/2016
Sarah F
Gambino's did a wonderful job on our wedding cake. They were very professional and easy to work with. Highly recommend their services.
---
Reviewed on

6/30/2016
Abby T
I chose Gambino's Bakery because I work at Mardi Gras World, and they supply our king cakes. Little did I know that getting my wedding cake from Gambino's would be my best decision EVER. It's month after my big day and I am still receiving text messages raving about how amazing... Read More my wedding cake was! I had the buttercream frosting with yellow cake. I know the bite my husband and I had was so good, and I can not wait to cut into it for our one year anniversary.
---
Reviewed on

6/13/2016
Susan K
Groom's cake - 5/28/16 - Gambino's just did the groom's cake for my daughter's wedding. It was exactly what we requested and on top of it it was delicious! The cake was huge, 24x24 so I figured we would have a lot left over, but there was only one piece. If taste is as... Read More important to you as looks, I highly recommend Gambino's.
---
Reviewed on

6/11/2016
Jaime S
My wedding cake was beautiful! It was everything thing that I wanted and it tasted great!
---
Reviewed on

6/09/2016
Nadia O
The cake tasting was amazing! The staff was extremely professional and pleasant. The cake well exceeded our expectations. Our guests are still raving over how beautiful and delicious our cake was. Thanks for everything!!!
---
Reviewed on

6/05/2016
Amanda S
We worked with Gambino's to create a unique wedding display of almond flavored petit fours for a tiered display with a 6" top layer that the groom and I could cut. It turned out amazing! Guests raved about the unique idea and the petit fours were delicious. The staff at... Read More Gambino's, including Jackie-Sue, were amazing to work with. I would definitely recommend them if you want great tasting traditional almond cake and they're great to partner with if you have a unique idea.
---
Reviewed on

6/03/2016
Mary H
I cannot begin to say how amazing Gambino's was to work with. We had an non-traditional wedding and the team at Gambino's did everything to bring our vision to life. All I have to say is that they not only met our expectations...they far exceeded it! Our cakes are still... Read More talked about because they were so original and so delicious! I still go to the bakery often to get sweets from them for parties, showers, etc because they are always so helpful, accommodating and always a highlight for guests!
---
Reviewed on

6/01/2016
The cake was amazing. I showed them what I wanted and they made it happen. It was very affordable too.
---
Reviewed on

3/30/2016
Emily D
Cake perfection!!!!! Gambino's delivered on the most delicious cake EVER!! My family has a lot of opinions on cake, and this was a unanimous winner. We went to 5 different bakeries for tastings and it was easy to chose Gambino's!
---
Reviewed on

3/24/2016
Rachel H
Groom's cake was smaller than expected but lovely. Easy company to work with!
---
Reviewed on

3/08/2016
Melissa H
Angela and the staff at Gambino's were phenomenal to work with. We gave them a request to re-create the Miami Orange Bowl stadium for the groom's cake, and they exceeded our expectations with their enthusiasm to design the cake. The cake was so loved by everyone that not many... Read More pieces were left! I thoroughly recommend using Gambino's for any crazy cake idea your groom may have.
---
Reviewed on

3/07/2016
Caroline C
Originally from Myrtle Beach, SC, my husband and I recently moved into the area by way of Oregon for work and loved New Orleans so much that we decided to have our wedding here. All the typical stress that comes from planning a wedding was with me everyday, not to mention our... Read More nearest family members were 13hrs away and we had no familiarity with the area, local vendors, etc. When it came to our cake, I had some serious standards. I have some serious bakers in from both sides of my family. My Italian Grandmother is known for her Italian cookies and pastries and my N'Ma-legend has it- would make FROM SCRATCH pies and cobblers every Sunday to feed the neighborhood! Needless to say, I wanted a wedding cake that tasted just like grandma made it. I when I walked into Gambino's sure enough there were 5 little ladies baking away! :) The cake and fillings had so much flavor and were so moist that it tasted as if each slice was made individually. I couldn't have been happier and I encourage everyone to check out the amazing selection they have over there. You WON'T be disappointed.
---
Meet The Owner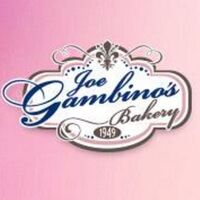 Gambino's Bakery
Gambino's Bakery, based in the Greater New Orleans area, has been baking memories for generations. Founded over sixty years ago by Joe Gambino, the family owned bakery continues to use the finest ingredients to create custom designed wedding and groom's cakes. Call us today to book a tasting!